Takealot
-
Delivery man.
Order arrived a day earlier we have no problem with that. Person was impatient shout all the time on phone when we will be there. We asked him just to wait 2 min. Drove of as we approach gate. Takealot | Order placed | [protected] My e mail [protected]@gmail.com, it is a waist to came back tommorow for product if he is rude and cant be patient. I feel he dont do ne a favor to have manners.
Desired outcome: Want follow up, and apology in writing from driver.
Takealot
-
Wrong Product on 2 occasions
I purchased pods from Takealot. Upon delivery I noticed they were not the ones I ordered as per the display picture on the website. I then returned these asking them to then credit my account so that I could purchase again. I ordered another pair of pods, thinking surely they can't get it wrong a second time...this time was worse than the first time! The item they delivered looked nothing like the picture. They looked like hearing aids and they just decided to deliver blue (when I asked for white). It was like ordering a sports car and I got a bakkie instead. I have asked to speak to a Manager or for somebody to send me a Manager's email address...still nothing. Then I got told they refunded me on the 18th June...we are now the 23rd June and still no money. I have written so many emails highlighting my dissatisfaction with their so called "Customer Service". I just get an acknowledgement email apologizing for the inconvenience. Absolutely disgraceful!
Takealot
-
Long delay in resolving a collection Ref : [protected]
Its been a week since I phoned to query why my collection for
I. D 469381 was not given to the couriers. The service agent said she will get
Back to me the same day 15.06.2021 and gave me a reference number
Of [protected].
Takealot are quick to charge storage fees, but very slow to respond to queries.
Takealot
-
e books
Good day

I received your email about we have one year until ebooks will just disappear.

I would like to ask the following.

Previously when you took over from Kalahari i lost 21 books. That could not be recovered. I still did not have the finances yet to recover all the books i lost there. Now again i must just loose the 10 i already have on my profile.
How can this be send to me on PDF as i already paid for the books. Some of them i bought now twice. I cannot pay again just to have my information confiscated from me. Can you please assist me in keeping my information.

I await your reply on how we can do this to the benefit of all.
Desired outcome: To receive all the books on my current profile on PDF
Takealot
-
Refund
I logged a request for a refund (Reference: MRRN-8RYK4-85ZR) and the goods were collected on 02 June 2021 and I've not received any feedback since. I've been constantly following up via telephone, email and twitter and I receive the same response each time "We are following up with the warehouse, who does not have a telephone". Please see below email.

Reagan Williams (takealot.com)
Jun 4, 2021, 8:31 GMT+2
Good day

Thank you for contacting Takealot.com

Kindly note, your returned parcel is en-route to the warehouse as we speak. Once received there it will undergo an evaluation.

We will be keeping in touch with you to ensure you are updated on the progress of your return

Should you require further assistance, you are more than welcome to contact us again. We are always here to assist you ☺

Stay safe

Kind Regards
Reagan Williams

Please assist soonest!
Desired outcome: Refund to be paid
Takealot
-
A replacement that never arrived
Good Day,

I purchased at smart watch and received it. It was faulty and didn't work. I took it to a drop off & pick up point in paarl on the 3rd June 2020 to send it back to takealot. The gentleman at the Paarl pick up and drop off processed the return and asked if I would like a replacement or Refund. I chose a replacement to be delivered back to that drop off pick up point in Paarl. I immediately received a text with the following reference: #MRRN-VM847-KZZM for takealot order #[protected]. I have since heard nothing!
I have been trying to get through to the takelot help numbers [protected] for 2 weeks! No one has picked up even after trying option 1, 2, 3 and 4 on the automated message. Please can someone give me a response on where my replacement is.

Kind regards
Kate Kelly-Maartens
[protected]
Desired outcome: information on the whereabouts of the replacement of my item.
Takealot
-
Cellphone return
To whom it may concern
I am EXTREMELY disappointed in the service I have received from Takealot.com. I purchased a mobile device online (Order ID [protected]/ Invoice ID [protected]) and received it. All was well until the phone stopped working, I then logged a query on the 31st of May 2021. The phone was collected on 2 June 2021 at 13:42. On the Jun 4, 2021, 16:16 GMT+2, I was advised by Sabelo Mathebula that "Please note that we have rejected your return request due to the following reason/s: Item tested working fine" and 9 images of the device were attached to email. I specifically stated what was wrong with the device and if enough attention was paid, Sabelo or the technicians would have noticed on the screen that there is a sign where the mobile network icon is situated. I have just received the phone back even after speaking to Nic Klaaste (takealot.com) at Jun 7, 2021, 19:55 GMT+2 advising that "Good Day, Please take any sim card and insert it into the device and advise if it works, also see if you pick up any signal on the Wi-Fi, I specifically explained that device does not recognize the sim card in the phone neither does it recognize the mobile network which makes it impossible to make phone calls, I have tried many different sim cards with 2 devices and that particular cell phone won't work", He later replied advising that "Hi Sizo, Thank you for writing. Your advisement is escalated to the returns team. An update shall follow at the soonest they advise.

Kind Regards, Nic Klaaste
Am I supposed to waste my time, log another query and be without a phone again?
THIS IS VERY FRUSTRATING, PLEASE CONTACT ME URGENTLY
Desired outcome: some proper service would be grea
This review was chosen algorithmically as the most valued customer feedback.
Good day i have purchased an Apple iPhone 12 i am still awaiting delivery from takealot, i have phone numerous times and not getting any response.
Read full review of Takealot
Takealot
-
SS Rotisserie Motor
Order No: [protected]
The SS Rotisserie Motor I received with the Mini Spitbraai does not work.
The motor at the following address for a swop:
SPAR
46 Voortrekker Street
Citrusdal
7340
Regards
Kevin Crowley
Cel nr [protected]
This review was chosen algorithmically as the most valued customer feedback.
I order a rsin sim card on 31 may 2021 and said they wil deliver my sim on 02 june 2021 but i never received my sim but when i track it it says delivered and signed by me how is dat possible this takealot service is useless even when u call they justt send u e-mail saying they will call me with more info but they never do
Read full review of Takealot
This review was chosen algorithmically as the most valued customer feedback.
Tuschemy lies about the ingredients they add to their products. They have been reported to authorities for adding carcinogenic ingredients to product and lying about as well as BEE fronting. They are currently under investigation. Takealot should not associate with this company nor the products they sell
Read full review of Takealot
Takealot
-
Various faulty products
I have now on several occasions had problems with items purchased from Takealot and the return process is atrocious.

Details of purchases:

Manga Drawing Guide - this one was a complete scam, didn't bother to log a return as it was a gift, there was nothing printed inside the book, empty pages
Spider Robot - missing parts, Takealot claims I didn't report it within 6 months. I actually reported it in the fifth month and there was a lockdown in between
Samsung 65" TV - a few months old, had visual glitches, returned declined within minutes of logging it, called Samsung support and they sent someone to help me - problem resolved but not by Takealot
Redragon mouse - stopped working after about a year, return concluded successfully at least
Hisense 49" TV - visual glitches as well, more severe, 3 months old. Return declined with no reason given few days after collecting TV. Problem not resolved, Hisense support useless as well.

If they sell faulty products, they should at least have the decency to replace them when they malfunction. I have bought many products that didn't have issues, hence the 2 star rating instead of 1, but it seems to be a bit of a gamble buying from them.
Desired outcome: Replace or credit faulty products
Takealot
-
Order No:[protected]
Poor delivery service. Seeing that takealot.com don't have a complaints link on the website I thought il just use this platform instead. Purchased my product on Friday 14 May 2021 and was promised delivery by Tuesday 18 May 2021. Im still awaiting my product i have called in numerous times and was promised it will get delivered by the end of the day. I tracked the order on the takealot website and it states that they tried contacting me and I was not available so they are going to reschedule, but yet no one was calling me or trying to get in contact. The call centre promised that they sorted out the situation on 3 occasions. And told me i must collect it from the Branch. What is the delivery service for? And why are your drivers lying saying they contacted me? What is funny was that the Call Centre agents told me that the drivers werent even in my area, and i told them if im not reachable please leave the item by security. Im tired of calling after you guys to stick to your promises. I hope you guys are going to reimburse my airtime i wasted on calling you, to do your work. In fact the item was needed for Tuesday which has now passed so im not even sure that im going to use it. Can someone competent of Takealot.com please contact me to resolve this. Order Number:[protected]
Takealot
-
Receiving an incomplete order.
I am Aviwe Dlamini. I ordered amongst other things a double curve dish rack which I never received. My order number was #[protected] ordered on the 1st of May 2021 and paid on the same day with a cheque card on my name. My phone number is [protected].
Thank you.
Desired outcome: I would like to get the item I paid for.
Takealot
-
Order [protected]
Hi.

Order [protected] for a leather covered A5 notebook was cancelled due to non payment.

However, my credit card (enclosed) shows that Takealot was paid R479, 00 on 30 April 2021. To date I have not been credited with this amount which implies you have been paid.

Please fill my order soonest.
Desired outcome: Receipt of the order.
Takealot
-
Red kettle paint coming off and it is bad quality
I have taken the kettle back and requsted a refund /replace mint ref rrn-k6ey-9-zvj63l it was given in at returns of takealot[RRN-K6EY9-ZVJ6 ON THE2021/05/11 this is not good stuf from takealot as I am dis a pointed withe quilty of the kettle to keep the good relationship with customer they must replace it in other colour
Desired outcome: replace mint /refund
Takealot
-
Watch has not been returned to me
Your request (RE: Return Query (RRN-djv66-m7wj) (Ref. [protected]))

I returned my watch (a mans citizen watch and is still under the 6 months warranty for working parts)- as it stopped working. This was on 23rd April (Takealot collected it) and it has not been returned to me despite the fact that the replacement was declined on 28 April 2021. I received an email to update my address, which I did even though it has not changed and I have been ordering with Takealot for years. After days of emails & phone call to Takealot my status was updated to collect. Yesterday I went to the Montague Gardens Takealot and waited for over an hour for my watch to be found. After eventually leaving my address and phone number and speaking to Moses, the team leader, nobody has called me back or delivered my watch as promised.
I need this watch back today latest as my son is returning to Uni tomorrow. Should this watch not be returned today I would like a full credit for the purchase price of this watch from Takealot.
What shocking service! and missing watch, which was not a cheap watch either.
Desired outcome: Credit or refund
Takealot
-
Poor customer service
I bought shoes from Takealot. When it arrived it was too small despite being my wife's size. I asked for them to replace it with a size4. The consultant insisted there is no stock despite me being able to order it. Even their Facebook people confirmed there is stock. Yet they insist to refund me.
I have been dealing with Nosive Daniso and she is totally ignoring my complaint to here as she is not even acknowledging it, but rather making excuses. They are incompetent and arrogant. Takealot you are disgusting. I will never buy from you again and will blast you all over social media!
Desired outcome: Replacement order
Takealot
-
#[protected]
On 26/04/2021 I have received a note that above pakkage will be delivered before 5 that afternoon
Since then I have received notes every day and even today eg 28/04/2021, 29/04/2021, 30/04/2021, 03/05/2021 and three notes 04/05/2021
But the last note now say its delayed
I is a very bad service and very unreliable
I expect my pakkage today before 5 afternoon
I accept a speedy response
Thank you
Prof J F Scholtz
Desired outcome: Please deliver today
Takealot
-
Wrong product 3 times in a row.
AgainTakelot sent the wrong item. For the third time.
Again the correct item is on your website:
https://www.takealot.com/bennett-read-vacuum-sealer/PLID69481808/product-information
The incorrect item, which I received for the first time, and the second time, and the third time, is also on your website.
https://www.takealot.com/bennett-read-vacuum-sealer/PLID58570341
there is no way to contact anyone above the call centre, they make sure to hide their numbers and email addresses- the buck stops at first hurdle. They will say/do : Send back, we will check and make sure you are being honest (well, why ever else?), then you can wait some more. Then we will send you the wrong item again.
Desired outcome: I would like the correct item
We are here to help
16 years' experience in successful complaint resolution
Each complaint is handled individually by highly qualified experts
Honest and unbiased reviews
Last but not least, all our services are absolutely free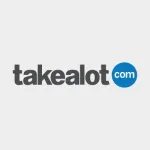 Takealot contacts