StarHub
-
Lousy list of tamil programmes
Have been Starhub subscriber for many years. Noticed that the Tamil channels provides untasteful list of programmes daily. 3 Channels which all mainly runs
the India based serials with very repeated few movies distastefully selected. The programmes are repeated over and over a hundred times over many months.
Its an insult to the time we spend to watch them not to mention the money paid for these channels monthly.
Having view in neighbouring country's programmes, its an utter shame to those who are behind these programme line up.
Hope Starhub Ltd will remove people responsible for the programme management and appoint proper personnels who should get some training
in the neighbouring country's Tamil TV programme organisers.
StarHub
-
Failure to rectify activation of sim card
I visited Tampines Mall Starhub Customer Service Centre Today at 11:45am on 21 nov' 10 to collect my new SIM card after reporting the lost of phone. A chinese girl with pony tail attended to me, she gave me a new SIM card and told me that my SIM card will be activated within 6 hrs.

To my surprise, after 6 hour my SIM card has not been activated. Immediately, I called the call centre and was attended by a lady. She responded this, "IN PROCESSING" and assured me that by 7pm it should be activated. So i checked my phone at 8.30pm and, my sim card has not been activate AGAIN! I called the call centre again and was attended by a male staff who told me that the current new sim card serial number is not found in the system! He verbally re-confirmed with me a new serial number and instructed that i have to wait for ANOTHER 2 hour for the activation.

UNTIL NOW, 4:00pm, my sim card is not activated.

This is atrocious and horrifying! I do not have any telecommunication service for the past 28 hours! I am disappointed with your service efficiency and effectiveness! Starhub should do a follow up over the phone to ensure customer sim card has been activated OR to update the client the progress of the activation if it should take longer than expected! This has caused a great inconvenience to me! All Starhub customer expect professionalism from Starhub Service but from this incident, i realize Starhub service is inefficient and unreliable. Whether is this a human or system error, THIS SHOULD NOT HAPPEN AT ALL! Even after so many hours of waiting, Starhub failed to rectify my problem!
The complaint has been investigated and resolved to the customer's satisfaction.
StarHub
-
Pay to use lousy services? Starhub s*ks
Being a starhub comsumer for years, now that they suspended any starhub related contract and billed me a charges of $5xx ++, i am really unsatified.

During the promotion of starhub maxmobile on %50 off subscription, i terminated my maxonline and switch to a new contract of maxmobile. since the first day of use, it isnt working at all - getting disconnected every 10 min.

I have called them several times to assist in technical issues over and over again, same problems with the other complains that i read after having a google search on starhub complains - they told me i will call you back to assist you. EVERY technical calls was up to 1hr duration, but nothing was solved.

Being unable to use internet for weeks and weeks, my dad couldnt check his mails and get his work done while our home was registed as our company office/address, it came to alot of dispute among me and my dad. Now, its felt like " was it my fault or starhub's ? . Up to 2 months later, i kind of gave up on calling them and was busy on work, i called starhub support again complaining about all the bad services i had encountered and asked about what could i do about it/ 2 months of bad services while i still paid for the subscription fees.

lastly i requsted to terminate the line and asked the customer office through phone if termination charges would be waived if it was due to technical problems, he replid "yes" it is possible and so, i proceeded with termination. Worst still, without knowing if termination charges would be waived sucessfully, my dad applied for singtel mio box for his work use.

months later they kept sending me warning bill on outstanding payment from terminating penalty. I was not surprised for the first time, it might be a misunderstanding. i called starhub once again, they highlighted to me that they couldnt give me an answer and would reqest a higher ranked officer to get back to me within 2 days.
NObody called, this repeated for a few times, isent emails over and over again while getting so unhappy.
Nothing was done nothing was replied no calls were returned until..

NOW, they actually called to INFORM me that i HAD outstanding balance wherelse nothing about THE ISSUE?!?! AND actually informed me that any starhub related services will be unavailable to me, wow they did have all the initiative to inform me clearly about how their system goes while forgetting about all the ..

nevermind, iam someone who hardly scold or could raise my voice over such matters. iam really lost, i really think i have to make my way to their outlet once again. Isnt this really UNFAIR ?
Resolved
The complaint has been investigated and resolved to the customer's satisfaction.
The complaint has been investigated and resolved to the customer's satisfaction.
StarHub
-
Long delayed service activation
We applied for Home Hubbing Package with Starhub in Vivo City on July 30th.
The package include Starhub TV, home broadband (max on line) and home digital voice. When the home installation was done on August 12, the TV and broadband immediately became operational. While the digital voice they claimed will be active in 3-5 days.

After 5 days, it was still not working so I called their customer service. Answer was that they will look into it (after collection my personal and starhub details), and they promised to call me back with the answer.
They never did.

We tried again a week afterwards, got the same response. They said status shows "processing" and they will called me back with resolution. They never did call back.

So we are today, Sept 5. Its 25 days from installation date, my home Digital Voice still not active, despite promise of 3-5 days of activation. This is BAD BAD service. Not only they couldnt live up to their promises for time to activation, but also because the Customer Service could never give us a straight answer of what seems to be the problem.

My subscribe Number for the Digital Home Vocie is NDV079186E.

Curious to know how Starhub would improve my situation with this public complain.
Resolved
The complaint has been investigated and resolved to the customer's satisfaction.
StarHub
-
Unethical internet service provider
I would like to voice my unpleasant encounter with Starhub's business etiquette on their billing system. In December 2009, I contacted Starthub and spoke to Tommy Tang, the Billing Manager with regards to an additional month billing imposed on my bill. I have been billed not only for the month of utilization but the following month .I raised my concern and Tommy Tang has suggested of solving this by deferring payment as there is another 15 days of grace after the bill's indicated date. This would mean I will not have to pay as per bill indication date but before the 15 days of grace is over. He further assured me that he will indicate a note so as a written reminder will not be imposed should the payment is not paid by the billing date.
Things do not seem to occur as suggested. I have been receiving monthly reminders till today and with most often these reminder bills have been double charged despite making my payment before the end of the 15 days of grace period. This has been extremely contradicting, as Starhub, the initiator of a solution is not keeping up to their commitment. Should starthub does not wish to honour a suggestion of their own, they should not have made any unfulfilled suggestion in the first instance.
Last month, as the result of double billing, I received an arrogant letter from Starhub with headline enlarged, bold and capitalised urging me to resolve my credit card payment. This letter is outright spiteful and is stepping beyond boundaries, similarly liken to the threats in the reminders received of imposing additional charges for reconnection fee.
I have been contacting Starhub for the past two weekends but only finally able to speak to a billing representative who has not been helpful but putting me on hold without any concrete solution at the end of the call. I have demanded a solution with a higher authority but was informed there was no one to assist me. This is truly outrages and unprofessional for such a company that do not handle a customer's concern seriously. I was left more confused and frustrated as I have endured the last few months of endless reminders and double billing that led to an incident with the credit card company. I have engaged starhub's service for the last 2 years and since have been a loyal and dutiful paymaster. With these reminders received now, has reconfigured me as a poor paymaster.
There is not a point further to discuss with starthub as they are not keen to resolve a problem, act upon consumers calls professionally and swiftly nor has customer's interest at heart and worst of all, do not deliver the action they have suggested.
With the above, I would like to share my tales of woe and seek you advise on a possible option or the necessary course of action as I am still in a contract with this company for another year and I would no longer wish to be further manipulated by their deceptive lies and extremely degrading services.
Victimised Consumer.
StarHub
-
Cheat
StarHub publish in the website stating when you signup for flexisurf service, you will be able to play the game MapleStory. http://www.starhub.com/broadband/athome/maxonlineflexisurf.html
I was cheated by them, brought a modem and found out that is not true, Called them but guess what, they will work on it, but for about 1 month nothing came back.
The complaint has been investigated and resolved to the customer's satisfaction.
This review was chosen algorithmically as the most valued customer feedback.
I called starhub on 24/12/09 for line termination as i've signed up for a new line. According to the customer service officer, the line would be terminate within 3 days. But, after 3 days, the line was still working without any termination. 3 months ago, my husband experienced similar problem when he called to request for line termination. He was told that...
Read full review of StarHub
The complaint has been investigated and resolved to the customer's satisfaction.
StarHub
-
Poor services
I have been a Starhub subscriber since year 2006. I used to enjoy good services from starhub all these year. But ever since the Iphone has been launched for starhub. The services I am getting is really horrible.

Firstly, the 1633 hotline does not work at all, I waited for 2 ½ hours on line for any customer service agent to answer my call. But sad to say, the call was not answer even after me waiting for the past 2 ½ hours. I think that is too absurd. So where did the customer service agent gone to. I paid for premium services and yet, starhub is giving such rubbish services. I think waiting for 2 ½ hours for a customer agent to answer a call is way too much. And even when I wrote in with the complaint, starhub also never response to my complaint. What is this kind of services? So is starhub trying to tell me that I should terminate service with them and change my services to M1 or singtel.

Secondly, finally, after much persistence on my end, I finally got through the 1633 line. Customer service agent, Gabriel assists me with queries in trying to get the iphone earlier cos my 1 year contract will only be due next month. He told me that I am not eligible for that. OMG, what is this. I waited for so long for starhub to bring in the iphone and yet, now I am not eligible for that. Just because I don't fulfill a year of services with them. But that is absurd, cos I am only like 3 weeks away from my contract due. I really don't understand why starhub is being so inflexible with their service. Again, disappointment. Gabriel promised to escalate this issue to another department and promised that the other department will assist me within the next 24 hours.

Again, starhub fails to meet the service standards. No call was given to me. It has been 2 days since the call was made. No action is taken. I am truly disappointed with their services, and now with all these services issue that I have been facing with starhub, I will not consider to terminate all my services with them once my contract is due.
Resolved
The complaint has been investigated and resolved to the customer's satisfaction.
The complaint has been investigated and resolved to the customer's satisfaction.
This review was chosen algorithmically as the most valued customer feedback.
I subscribe to internet service via StarHub called MaxOnline which is the highest level service they have for which I pay $116 per month plus tax. They claim you can get up to 100 mbps on the service and a minimum of 60 mbps. I experienced some serious issues in August where I was getting less than 1 mbps and could not even use the internet service. StarHub...
Read full review of StarHub
We are here to help
16 years' experience in successful complaint resolution
Each complaint is handled individually by highly qualified experts
Honest and unbiased reviews
Last but not least, all our services are absolutely free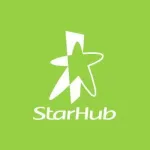 StarHub contacts