Starbucks
-
Rude employee
I pull up and it takes 30 min to get through the drive way, I get handed an overflowing drink which is not even my correct drink. I asl for my correct order and he gets an attitude. Leaving my hand dripping with coffee I waited for him to return with my correct order. He comes back to the window and tries to throw the drink at me. I stop him and ask for a napkin and so he starts getting more and more agitated. After he hands me a single napkin he give me my drink and slams the glass door in my face. I am so agitated with the 1488x 2978 Starbucks service. This was on 11/12/2021 at 9:45 at night.
Desired outcome: Customer service for one.
Starbucks
-
I am at the Starbucks hwy 550 and NM 313
I ordered 6 regular coffees and had to wait over 15 minutes to get it. You have 6 people working and it early in the morning. No coffee is brewed? Just ridiculous. I asked of your workers about my coffee and the answer I got was I'm sorry I don't work that area. Customer service was horrible. Then one of the lids was not put on correctly and spilled in my car. I thought Starbucks was all about customer service.
Starbucks
-
Chipped finger Nail!!
I'm a regular at a Starbucks store in the NJ area, As I ordered my regular latte and sipped through my day I noticed a sharp object entered my mouth and it was a chipped finger nail inside my coffee I was completely grossed out and sick to my stomach knowing it belonged to a Starbucks employee.
I, called the branch and approached my incident that happened to a Shift Supervisor she was kindly nice and apologized of what happened. I was told they are NOT allowed to wear Gloves or any type of finger nail product or chemicals to cover their nails and to prevent this from happening again. As a family member from the health department was kindly enough to tell me that serving food or any type of beverages Serving gloves should be worn.
As today I'm still disappointed of what happened and hopefully Starbucks Policy will make a change to fix this matter.
Starbucks
-
Shaken Black Tea
I am sick of going into a Starbucks ordering my Shaken Black Tea/unsweetened, barista pours the tea directly into my cup to top line add ice ! When I ask them to make it in shaker they get mad ! I've walked baristas through the process (I've worked at Starbucks 12 years off in at a Kroger I loved my job ) only place I will be buying my teas will be the wheelersburg Ohio kiosk! This saddened me ! Today boy was training a girl, making tea in my cup I told him, she should be trained to make it in shaker the correct way !
Desired outcome: Notifications to all Statbucks that teas are triple strength, to make them in shakers !!
Starbucks
-
Latte machine not working for a few days
After standing on A long line to get a hot grande white chocolate mocha I was told the machine is broken I told the batista they should put a sign she told me her manager said they can't do that it not customer friendly.what's not customer friendly is standing on a long line to find out the machine is broken customer friendly means you do what's right for the customer 100% of the time
Starbucks
-
Make it right.
On Monday, October 18, 2021, I ordered a Pumpkin Spice Latte ($6.82) at O'Hare International airport in Chicago. It was the worst Pumpkin Spice Latte I've ever had. Tasted like water! Not a Happy Customer. Your employee should learn how to make it correctly.

Kimberley Trombley
Canton, NY
Starbucks
-
Management
We go to Starbucks often and have always enjoyed it until today. The manager was rude to us because we weren't wearing masks. People were sitting at tables talking, not eating, not drinking, just talking, with no masks on. Other Starbucks we have been to have not reacted to us in such a way. This young woman needs more training! I do having some breathing problems and have decided not to wear a mask unless absolutely necessary. I think I can say 'my body, my right'. The Starbucks where we were is at the corner of 528 and Southern in Rio Rancho, NM
Starbucks
-
The Starbucks in Angola indiana
They have been closed apparently due to no internet but all of the employees are sitting in the dining room acting and drinking the product obviously at no cost cause no internet. They literally have just sat there for days if they are not going to open why have the employees there getting paid to sit and drink coffee and eat all day long. They need to get the internet fixed so they can work and I can get a muffin.
Desired outcome: Get the place up and going
Starbucks
-
Malfunction of order information
Hello! This is more of a "heads up" than a complaint. A friend and I visited your Starbucks at 3400 Edgewood Rd SW, Cedar Rapids, IA 52404 this morning, October 9, 2021. The store was extremely busy and I felt sorry for the employees due to the volume of customers. We placed our order and received our food within 15 minutes. However, our coffee order never surfaced so I asked the Barista where our coffee was. The kind young woman said that the register which kicks out the customers request is dropping orders. She also said that her store has complained to corporate but nothing has been done. After 45 minutes of placing our order, we finally received our coffee. Of course our food was eaten and we had nothing to wash it down with.

Since I came from a career of customer service, I understand the frustration of complaining customers, but the employees were doing the best that they could under the circumstances. Please pay attention to your employees requests! It impacts the attitudes of your customers and will in turn, lose them to another coffee company and I would hate for that to happen to Starbucks. Thank you!
Desired outcome: Cash register repaired or replaced
Starbucks
-
Leaky cups
I understand the shortfalls of drinking from disposal cups — please don't feel you need to explain. Starbucks coffee cups are sub par. I've had gas station coffee (Caribou at HyVee) served in leak free cups. This morning I got yet another Starbucks cup with a soaked seam and a lid that didn't "snap" tightly. I am wearing white, so... do better please? I've been drinking Starbucks black coffee for 15+ years. I know the cups haven't always been so flimsy.

The focus seems to have changed to creating cake pops and non-coffee "sugary pink fluff" drinks for high school kids. I already have to wait in line behind these people for my single cup of black coffee. It should be served in a good cup... and "no" I do not want to use an insulated mug or make any changes on my end. There is a niche for adult "real" coffee drinkers if you'd please consider going back to your original business model.

Thank you,

Wendie Plautz
Desired outcome: use better cups
Starbucks
-
Charge for water
To whom it may concern,

This incident occured Monday 9-21-21. This incident occured at The Market Starbucks in UC Riverside on W Big Springs Road. I ordered a food item and a grande cup of water. I am used to receiving a cup of water for free, however they wanted to charge me 25 cents. May I tell you that it was 100 degrees outside so I did not understand why they were going to charge me for a basic human need. I was very upset and ended up not ordering a water which was inhumane considering the temperature outside. I ask that in the future this Starbucks provides free cups of water to at least a grande size.
Desired outcome: I ask that in the future this Starbucks provides free cups of water to at least a grande size.
Starbucks
-
Service
Tuesday, 09/21/2021:
I was very disappointed with the LAXSTA30;
1) Didn't open at 4:30 am
2) Store was not light up when letting customers in
3) Barista/Cashier didn't let me know there was an additional charge of $0.90 when I asked for Almond Milk
4) Asked for a venti cup of ice, but I got grande cup without telling me the reason
5) Got to wait for 3-5 mins to get a cup of ice
Desired outcome: Email me for your decision
Starbucks
-
Employee Attitude
I am a frequent consumer at Starbucks located in Nakheel Mall 1st floor.
I order my coffee as usual and after 20 minutes I realize that I haven't got it yet, when I went to ask for my coffee to the guy who took my order he was totally careless. he say no one took my order and that I didn't order... It was the same person who took my order and ask for my name, I explain that I have order and that I have paid for it and I repeat it... then instead of making it, one more time he came to my table he say to me just look at me and says to me with an arrogant Thone you didn't order anything... but if you need a coffee I will make for you... of course my patience was done at this moment... he keep saying... just relax... relax... relax woman... which I found very offensive.

Is just a coffee and I understand mistakes can happened but their attitude is was way wrong. and this is not the way you talk to your costumers.
This review was chosen algorithmically as the most valued customer feedback.
The barista I am sometimes stuck with is the same gentleman that didn't know how to use the espresso machine and turned me away previously. Every time he is my baristas, the drink is wrong. This morning I asked if he added three shots of espresso (I always pay for an extra shot). His response was, do you want me to take a picture? I wouldn't have even...
Read full review
Starbucks
-
Al Reef Villas Starbucks
The shortage of almond milk and how the staff handled situation.

I'm a regular at starbucks, especially to the al Reef villas branch, Abu Dhabi. Last week I was informed that almond milk was not available upon ordering my usial almond latte due to the Covid related logistics problem. Yesterday (17 Sept21 9am), I again came and it was available. However, today I was informed again that it was not available anymore and yet, offered coconut milk as an alternative. I find it alittle of a nuisance for the absence of the almond milk for a prolonged period but not as bad as how the staff who was making my coffee has made the experience. As when I was waiting for my coffee to be made, I saw the Alpro Almond milk carton was quickly put back into the fridge, I mentioned to the staff (Ahmed) "you said you did not have the almond milk", his reply was "sorry, that is for another customer".

I don't know who the other customer was, or why the staff kept the milk for him or if the milk was from him. 20 minutes later, he has made the coffee with almond milk and the transaction was made ofcourse after my order. But, from the service perspective, this is totally not acceptable because I did not know that the coffee can be booked in advance and the perception I had was that the staff had formed a preference system which for me, also a regular customer, is totally unacceptable. Yes, I know that this can happen but if it does happen, it should be done in a very discreet manner.
Desired outcome: Restocking of almond milk and communication about mannerisms
This review was chosen algorithmically as the most valued customer feedback.
An employee named Maeve at Pasadena Ca Starbucks at California and lake avenue was curt, rude, and unappreciative (never said thank you or have a nice day). I've never encountered. I've never been treated this disrespectfully from any Starbucks location. I didn't understand if she was just having a bad day, didn't feel well, or just hated her job…. it...
Read full review
Starbucks
-
unethical behavior
date of incident = 9/10/2021
at the branch of mall of arabella third settlement in Egypt .
I was sitting with my friend to have fun playing chess at that location. But your boss at this Starbucks at this place told me to leave because I was sitting playing honorable chess which help me connect with my friend (because I have depression ) THAT HAPPENDED AFTER 10 MIN of sitting
Desired outcome: to refund all my 100 EGP and compensation for not having good night and the disrespect and standing for Whole 60 min (these terms are negotiable if this boss tell me he was sorry )
Starbucks
-
Service
I have been experiencing problems with the app with requesting items that are indeed in store when others are not. I've had repeated orders where I request a bagel and instead I receive an everything croissant and roasted ham sandwich, I've spoken with the baristas but it continues. Outside of this I've experience defamation, which I am seeking council for. I would suggest going to your Kelowna, BC cafes and make sure that your employees are treating customers as equals and not allowing bullying and defamation of character to be put before Starbucks Customer Service.
Desired outcome: Investigation - information on people spreading false information
Starbucks
-
Someone charged to my starbucks app and stole over 95 USD in Mexico
Case number #210908-010896
Irvin in Central America from Starbucks would not send the money back to the card. He wanted personal my credit card number which he should have if he can see my account. He see's it was stolen by someone in Mexico but would not send back to the credit card without me telling him the number. I am reluctant to do that as I have already had identity theft. He should have the number if he can see all of my details in the app. Just send me my money and close my account.
there are two reloads - August 23 and in July each for 50USD
He did shut off my app so now i cant see anything!
Desired outcome: Charge the money stolen back to the original credit card
This review was chosen algorithmically as the most valued customer feedback.
08-26-2021 Somehow my order was set up through the app to pick up in store. I went to the drive through and told them that I could not go into the store because I had Covid. When I pulled up to the window a lady, who I assume was some sort of manager (she had red hair), set my drink on the ledge and told me that I would have to get it because she would...
Read full review
We are here to help
16 years' experience in successful complaint resolution
Each complaint is handled individually by highly qualified experts
Honest and unbiased reviews
Last but not least, all our services are absolutely free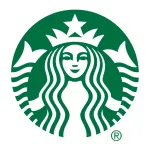 Starbucks contacts