Standard Bank South Africa complaints
140
Standard Bank South Africa
-
Will, trusts, estates
To say the worst customer service is being kind, there is 0 customer service. My mom passed away and had her last will and testament with Standard Bank, it has been an absolute nightmare dealing with Standard Bank on top of dealing with the lost itself. While I understand that this is a lengthy process it is the lack of service and pure disrespect shown by consultants and management alike . They did absolutely nothing to start the process for 5 months and don't respond to emails or answer phones. I had to find the HOD on LINKEDIN before I got a single response. It is now 9 months later and Standard Banks staff cannot be bothered to respond still. I have again gone as far tracking down directors details just to get a response. I have come to find many other people complaining about the same thing on social media, this seems to be the standard. So know this if you have your will and or investments with Standard trust your loved ones left behind will go through hell trying to sort out your estate. Standard bank does not care about ensuring your loved ones are looked after when you pass.
Desired outcome: Customer Service improvement, not just once off response. Better ongoing service
This review was chosen algorithmically as the most valued customer feedback.
I have logged a claim approximately a month ago ref. no 22/2557. I was told a building contractor was appointed to investigate my claim. The building contractor (Service Centre Build) sent me a WhatsApp message stating that I will be contacted on the 30th May 2022 to confirm an appointment. This never materialized. I have tried to make contact with the...
Read full review of Standard Bank South Africa
Standard Bank South Africa
-
Bad service and un authorized dedication
Good day for the past four months ive been calling standard bank and ive been going into the clearwater branch, each month for the passed four months R65 has been dedicted from my account staring from the 24th to the 26th of each month this adds to R195 wich is alot of money being taken from a singal mom of 3 children. This money is being dedicted for four months they said its something I added on my beneficiaries but theirs no such proof of it on my standard app they said I should delet all beneficiaries from my app and that I should re do it then these fees would not go off but this month the very same fees still went off this is my money standard bank is just taking what am I to do now cause clearly they are not bordered to fix the problem I have and I cannot affford to lose this money.
Desired outcome: I would like standard bank to pay me back all my money they have been dedicting from my account cause i filled a complain i even went to a branch more then once called in but still the problem hasn't been solved
This review was chosen algorithmically as the most valued customer feedback.
I phoned your Credit Card division enquiries line this morning, and apparently I failed the security questions (but the helpdesk lady was unable to tell me which question I had failed). How on earth can I fail questions like: - do I have a homeloan - do I own a property - how many properties do I own - do I buy on credit from a furniture store - who do...
Read full review of Standard Bank South Africa
This review was chosen algorithmically as the most valued customer feedback.
I have submitted all the required the supporting documents for debt restructure department of home loans on the 10 February 2022. The restructure documents were only loaded on the 14 February, and it was communicated that the process with take 10 days to complete. I followed up many times to be told the escalation goes to a separate department and it's been...
Read full review of Standard Bank South Africa
Standard Bank South Africa
-
Investment scam
I Julia Dimakatso Hlolo took out an investment at standard bank on April 2015 the plan /contract was for 5years with a capital of R170000 and was supposed to get an amount of R250190.00 it was to mature on the 8 April 2020 the investment was taken under liberty. my financial advisor Mr Matthews Baloyi was the person responsible for my investment at one point he told me that his switching me to another investment plan that's much better and pays of well. after switching to what he said was better I started noticing that my money was dropping to a point that I was only left with my capital I got another contract stating that I reinvested my capital from [protected] I went to the bank and asked him he gave me an explanation I couldn't understand and when I asked for a copy of my excute his manger Mr. Sabelo told me to go to another bank and ask for it. while I'm a standard bank client
Standard Bank South Africa
-
Return of money wrongly invested.
My wife apparently was duped into investing 100k into some investment scheme and this was not discussed with me. The reason was that she did not want to misuse the money during the festive season and she was convinced to lock it for 12 months. This within a background of her running a business that has huge operational costs and debts to service every month. She then requested the return of the money because it was clearly not a good business decision. Now suddenly she has pushed from pillar to post and her clean credit record is starting to be blemished and she can't pay her creditors.
Desired outcome: Return of the money urgently
Standard Bank South Africa
-
Asset purchased from Estate not honoured
1. I purchased a car from the estate of my late sister and paid in full on 22 November 2021

2. The terms of the condition of my offer to purchase is that I was to receive the documents (Original car registration paper and change of ownership forms) within two weeks of payment, due therefore on the 6th of December 2021. A further condition was that any arrears in terms of licensing fees and fines were to be fully paid.

3. I have followed up continuously. The appointed executor resigned. I contacted the standard trust conflict resolution center on 13 January 2022 and received an email on the 18th of January wherein I was promised a response by the 19th of January. I have not received any communication since and have sent several follow-up emails.

4. My feeling is this is now bordering on theft, I have paid for an asset and have not received the promised documents in order to register this in my name. No one cares or is taking ownership of this matter.

Your urgent assistance will be greatly appreciated.
Desired outcome: That the documents (Original car registration &change of ownership) are received by 18 Feb 21, arrears settled and interest received from 22 November till the date the documents are received.
Standard Bank South Africa
-
Complaint
The 29th of December, queuing for more than an hour, queue running outside standardbank, Fish hoek branch closed down had to drive to Blue Route Mall!
Month-end and not enough tellers and clerks?
"It can be" yes sure if a bank actually cared about its clients and truly valued them would they let them stand in a queue for hours after closing your nearest branch and making you drive 25km.

"We are there for you" that would be great!
This review was chosen algorithmically as the most valued customer feedback.
The cards need to be collected at the bank, but the bankers are working from home and the system is slow. Why do things online and still have to wat for hours at the bank to be helped?
Read full review of Standard Bank South Africa
Standard Bank South Africa
-
Stop the unwanted emails
Please assist to stop the numerous emails I recieve daily from Stanard bank re Redeem U count awards, I have sent them to the phising address with no reply. I don't have a standard bank account & have tried blocking them bit nothing seems to work. kindly assist as it uses up my data as well as being very frustrating & blocking up my emails.
Kindly advise? Liz
Standard Bank South Africa
-
Eft fail
Im residing in namibia and a friend of mine in South Africa sent a eft from Standard Bank SA to my namibian FNB account. The account name and number he submitted is correct but the branch code he selected was a universal FNB code. Little did he know that the universal code only works in South Africa. The funds he sent was cleared and sent to a different bennificary name in South Africa with the same account number as mine in Namibia. According to Standard Bank SA they only work on account numbers and not names. So that means if they do not verify if the name matches the account number which i find really stupid. So if one sends a lump some of money to a bennificary and one digit is wrong it will still go through to the wrong bennificary as the names of accounts do not get verified. This is really troublesome as i have now lost a lot of money
Standard Bank South Africa
-
Poor Service and no response from the Relationship Manager.
Kubanda Airconditioning CC Overdraft Surety

We have requested from our relationship Manager the process to remove one of the sureties from the overdraft facility and sent an email to Motha, Thembinkosi TN email address Thembi.[protected]@standardbank.co.za on the 26 October 2021. He received it as he referred the email to Hlanganyana, Patrick PH (Branch)" and Molefe, Pearl P" asking them to assist.

Today is the 28 October 2021 and we have not had a reply or assistance.

We sent a follow-up email today to Motha, Thembinkosi TN", "Hlanganyana, Patrick PH (Branch)" and "Molefe, Pearl P"

We do feel that this cannot be a difficult request for advice and need to proceed as a matter of urgency
Desired outcome: Urgent assistance and the courtesy of a reply to our emails.
Standard Bank South Africa
-
I am complaining about the fraudulent statement
You keep on sending me a fraudulent statement, which does not reflect the true picture of my payments with the bank. The monthly installment is wrong, and your insurance is taking advantage of the fact that I am paying more on this account, they therefore increased my premiums during the pandemic. I am wondering what did they do to those who lost their jobs. If I remember no company was supposed to increase any payment or premium during that time. Please rectify my statement, because I may be paying interests which I am not supposed to be paying.
Desired outcome: Rectify the mistakes
Standard Bank South Africa
-
Homeowner insurance
Worst service ever. Insurance claim dragging a month.. No payment, e, planed urgency of matter... Lost a Tennant because of cupboard and wall demolished in room through to bathroom. Unhigienic circumstances.. Wasted lots of money on calls to hoc standard Bank and lost business because of standard Bank employees bad service.. After being told a week ago payment has been loaded, I still haven't received payment.. This is unacceptable. IS THIS HOW STANDARD BANK TREAT CLIENTS AFTER 30 YEARS.

MR R Achmat
Id [protected]
[protected]
Standard Bank South Africa
-
Home insurance
Hi I have been struggling with Standard Bank home insurance for almost 4 weeks...

Ait has been 2 weeks now since the assessor approved the claim etc and after 10 mails and 20 calls, wasting R700 in airtime... Explaining to 5 different employees in the insurance claims department how urgent the matter is since the walls have been demolished in my house, I have TENNANTS here so this has an impact on my business as well... The claim has not been resolved.

MR R ACHMAT
ID [protected]

TO TOP THIS ON TUESDAY 4 DAYS AGO I WAS TOLD BY YOUR EMPLOYEE THAT THE PAYMENT HAS BEEN LOADED AND MONEY SHOULD REFLECT WITHING 24 TO 48 HOURS... HERE AFTER 4 DAYS WE HAVE NOT RECEIVED ANY MONEY AS PROMISED BY STANDARD BANK..

STANDARD BANK YOU HAVE THE WORST SERVICE EVER...
UNPROFESSIONAL WORKERS... PEOPLE SITTING THERE NOT DOING THEIR WORK...
I WOULD NEVER RECOMMEND ANYONE TO USE STANDARD BANK INSURANCE!
Standard Bank South Africa
-
Increasing my balance on my personal loan while debiting my account monthly
What makes me even more frustrated is the fact that they make it impossible for me to send them a complaint e-mail. and the next thing they are going to say to me will be [why did you not make us aware] They are busy increasing the balance on my personal loan but debiting my account monthly. Last month [September 2021] my balance was lower than what it is now for this month of October. I am publishing all this on all other social media platforms, reporting to the ombudsman and other authorities. I am not prepared to be a slave to this bank
Standard Bank South Africa
-
Standard Trust Deceased Estate
My mother died in 2016
Standard bank were the executors of the will.
They did not read the will properly and instead of putting my sons share of inheritance in my care, as stated in the will, they sent it to the high court.
5 years later they can't find the file and can't give me an update.
How can you loose a file and not provide an update, I have been waiting since 12 January 2021 for an update and nothing.
Desired outcome: Find the file, give me an update on status and pay out the inheritance
Standard Bank South Africa
-
Deceased Department
On the 6tg September 2021, I called standard bank deceased department to close my late husband and I bond account because it has been settled, they said I have to write email to inform them. I did that and have given a consultant contact details by the name of Mr Douglas Mjekula when I called the it didn't go through, I went to the branch and call again on the 13th September 2021, Aisha sent an email to Douglass but he decided not to respond to my emails or call me and till today I never get any feedback.. This is ridiculous this is not my 1st time experiencing this.. Each time when I deal with standard bank I have to report them here
I won't recommend this company to any of my friends and relatives
I need this matter to resolved ASAP, because this account accumulates interest everymonth

Thank you
Mrs Nokujabula Mkhize
[protected]
[protected]@gmail.com
Desired outcome: Standard Bank bond account closure
This review was chosen algorithmically as the most valued customer feedback.
My Dad was a 40 year Standard Bank employee and a 23 year pensioner he nominated Standard Bank as executor because he was a pensioner. The estate Late department don't communicate with me at all. They lied to the Master about the value of my dad's estate and the application to the Master of the high Court was also lied on. We gave the bank everything they...
Read full review of Standard Bank South Africa
We are here to help
16 years' experience in successful complaint resolution
Each complaint is handled individually by highly qualified experts
Honest and unbiased reviews
Last but not least, all our services are absolutely free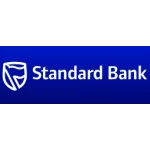 Standard Bank South Africa contacts