This review was chosen algorithmically as the most valued customer feedback.
I was there at Speedway at 5571 Colerain Ave, Cincinnati, Ohio 45239. Store # 1547 4/6/17 9:28:42 AM 6024090. One white man who work at manager and cash register at Speedway at Mount Airy in Cincinnati, Ohio [protected] He did gave me that Speedy Reward yes, but He didn't gave me that receipt paper that I did asked him to give me that receipt...
Read full review of Speedway
This review was chosen algorithmically as the most valued customer feedback.
Sexual-harassment employment harassment possible stealing of money from employers. I am writing to inform to whom it may concern that I have been sexually harassed by touch by Shawna Macklemore and Stacy yearly at speedway store 8396 in Caro Michigan and have suspicion that they may be stealing money out of their employees checks due to the fact that...
Read full review of Speedway
Speedway
-
gas service
I on Dec 17 I stopped at the Speedway gas station located on 12700 and Pulaski in Alsip, IL. The clerk must've been a trainee because she did not understand my question she also kept asking me what pump which is very distracting I try to use my credit card I did not want to put in my pin number however the transaction would not go through unless I used my pan in the past I have had problems entering my pin with fraudulent activity occurred the trainee and manager could not or did not know how to bypass the pin usage. When I went to pump my gas after all of the confusion and slow service I was at the wrong pump they charge my credit card $23.51 transaction number 939324 . Then I went back into the station only to discover that they could not figure out how to transfer the $20 to the pump I was at, the manager named Cameron came out of the station and told me that I had to come back in and swipe my card because the $20 in gas was returned to my card because I was on the wrong pump I checked my bank account today Dec. 18 and the transaction was debited out. I did'nt mention it was below 10 degrees . I am very very disappointed in the service I received, I Will Not be stopping at that location again!
Speedway
-
arrogant management
My name is Michael Rizzuto from Toms River N.J., I walked in Silverton Speedway this morning and the Manager over there told me they are going to look through other applications, and not to mind you I took initiative on numerous occasions to follow up for 2 weeks coming there to see the statuses for me, and not hiring not hiring all the time ... And respected everything and walked out ... Today angered me because now they passed my application and discarded it ... He was rude and I got rude back ... Not to mind you got so many addicts in that place and dirty place and a drunk gas attendant and a manager that has no clue how to handle his store ... It's pathetic...
This review was chosen algorithmically as the most valued customer feedback.
I went into a local Speedway tonight to gas up and purchase some cigarettes. I told the girl behind the counter what brand I wanted, gave her the $1 Off Rewards Coupon, and how much gas I wanted on which pump. First she could not find the right brand cigarettes, told me they were out. Then her manager found them right away. She ran me up and when charge wa...
Read full review of Speedway
This review was chosen algorithmically as the most valued customer feedback.
I am writing in reference to a gas issue involving my 2013 Toyota Rav 4. On 4/8/16 my car had approximately ½ tank of unleaded fuel. At your station located at 2426 Jerusalem Avenue, North Bellmore NY I purchased 8.3 gallons of unleaded gas. (Receipt attached). No additional gas was purchased after the above fill. Several days later I observed that the...
Read full review of Speedway
Speedway
-
employee
I was in the Marion, Ohio store today on Bellfountaine Ave. I order 2 subs, and an order of breadsticks. I just wanted to inform you of my experience there today. First let me start by saying that I frequent Speedway quite often, normally on a daily basis. Today's experience with the appearance of this in particular employee absolutely disgusted me. If I had not already paid for my subs and breadsticks, I would have walked out after seeing the gal who prepared my food. Even after paying, I was still tempted to walk out, that's how bad it was! I cannot believe the GM of that store even allowed this gal to work! When she turned towards me where I could see her, her neck was COVERED in hickeys! Not one or two, but several. Everywhere. My young daughter even asked me if something bad had happened to her. I didn't even know what to say in return. I was appalled by her appearance with working in the food department. I must tell you Speedway management lost my respect today by allowing this girl to work looking the way she did. I only hope you forward this message to the appropriate authority, and or the manager of this store.
Speedway
-
beer prices
I was at the wilco hess on shenandoah ave in front royal va went in to get my beer like usual got to counter and employee stan in formed me the beer was no longer5.99 now 8.19 and i told him the tag on shelf said 5.99 he immediately had an attitude proceded to rip sticker from shelf he did sell the beer to me at 5.99 but a very unpleasant experience and i have done retail for 30 years that is not the way you deal with public not my fault if he is having a bad day but i noticed he is very friendly to women but not to men i think he is in wrong line of work
Speedway
-
new first shift superviser complaint
My name is Anthony Aguilar I am a committed costumer I spend at lest three or four thousand dollars at this location every mounth for three years now. I see people come and go but ive never been treated like this over and over again. IM so mad I forgot her name but she is white short and wears glasses. Ok now down to what happened, I had came into the store on Thursday 09-03-2015 at 5:30a.m. I was hungry they where out of the breckfest sandwiches that I love. they where, nt out the cook just dnt make them yet. I had asked the manager lady if she would go in the back and let the cook know I'm waiting.I dnt mind waiting she went on to say its going to be a while, I said I will wait, she said again its going to be a while. Know this isn't the first time I waited so I know how long it should take. Ok the manager dnt go back and tell the cook after she told me for the thierd time its going to be a while.She went on to say why dnt you go over to the cooler and get what you want and heat it up in the microwave. That was the last straw look I got mad and left. Now if I wanted an unfresh breckfest sandwich I would have got one how disrespectful is that to suggestive sale a product like that when knowing I want a fresh sandwich. I'm sorry to complain this isn't the only time this lady has treated me like a piece of poop. It just took this long to get me mad enough to complain. She also treats all the employees like that too there is no respect please get someone els to manag that location, what happened to Ashley or Tracey I had no prob with those managers. I will be following up on this to find out if something has been done until then I will not be shopping at this location. thank you [protected]@outlook.com
Speedway
-
late night clerk nasty
Tonite bout 10 min til 1 my husband daughter an I went to this business to purchase items...the cashier seemed to have a problem goin to retrieve the selected items we asked for..she started an ended up gettin slack to where her an my husband exchanged words..my daughter didn't get but one thing she asked for an I only received 2 items..we went to spend 30 dollars but after the way she acted ended up spending less than 10..my family an I are very unsatisfied an we're not using your business with that type of employee..
Speedway
-
wrongful termination
My son worked for Dairy Queen and it was graduation weekend and he was out of town with family.he had told Trina Grubb shift leader he couldn't work on Monday.when he went to see schedule on Tuesday may 26 he was told by shift leader he was fired.he told her on Saturday may 23rd he couldn't work.Schudule is supposed to be made on Sundays.l am going to pursue this because if she can do this it will happen more.the general manager is out on fmla.dont and she should have gone to her boss.She also called him a half breed in front of several other employees. If she is going to call names and wrongly fire people she is in wrong job.i will await a response from you before I Perdue this further.also I don't think a schedule can be used for discipline without any write ups or warnings.if I have the wrong department please forward this and I also plan on calling.thank you.
This review was chosen algorithmically as the most valued customer feedback.
I am N. Shajahan. My way bill no is M3919. I have booked cargo items with 70kg in Muscat. But this cargo is connected with Aarthi cargo in india. They have delivered only 58 kg items. In between the muscat and india they theft our items nearly 25, 000 rupees. They have taken nearly three branded watches we have sent via cargo. Both cargo people are saying...
Read full review of Speedway
This review was chosen algorithmically as the most valued customer feedback.
I find their policy on buying cigarettes very intrusive. The Wilco Hess on New Bridge Street, After being asked on several different occasions when buying cigarettes "How Old are You?" I finally said "I shouldn't have to give my age to the whole store there were people in line behind me and I felt it was intrusive and made me feel very uncomfortable. I...
Read full review of Speedway
Speedway
-
lots of things
Run far, far away! All positive ratings are generated by the owner & staff. Recently (last few weeks) they hosted an alternative wedding at which the staff snickered in the background. The "event planner" personally confined in me the following also ensued: Over intoxicated event guests physically assaulted the event manager. (the inn served the drinks & are legally responsible for how drunk they get. But greedy owner likes their alcohol income) nothing was done. Other rowdy guests busted up furniture. There are questionable activities going on with exactly where the customers contracturally purchased event supplies end up. Without the customer being informed as to this happening. It's being used as a "dual use" housing, possibally with out a cert of occupancy approiate for such use. All this revealed to me by current management. When I informed that manager they are possible "co conspirators" it was immediately dismissed. There's lots more but would you like to have your event there or even stay at an establishment such as that? Just try & directly contact them. They isolate themselves using 3 rd party Internet room agents. Their actual phone number is shut off. Try for yourself. Some of these folks may soon see real bars.
The complaint has been investigated and resolved to the customer's satisfaction.
Speedway
-
managers being unprofessional
to see I'm a long time resident and customer. First of all I'd like to say, great job to the employees! 2 managers there, 1 female and 1 male are not professional. The female is so very rude to the employees. She gossips about them to other employees and does not discipline but abuses her power as a manager. The male isn't much better. Don't like your job? Find a new one. I'm assuming the company could care less or they'd get their managers under control. The employees don't get paid enough to endure the abuse. They discriminate, show favoritism. There's nothing i can't stand more then A manager on a power trip. Get it together, show appreciation for your employees and stop abusing them. As a customer I'm fed Up with it. I work too And YOU Ruin my day when i have to see this and hear it. Bless you girls for showing more professionalism than them by not showing your frustration in front of customers. I'm sorry that you goThrough this.
Resolved
The complaint has been investigated and resolved to the customer's satisfaction.
The complaint has been investigated and resolved to the customer's satisfaction.
Speedway
-
racist comment
A couple of weeks ago I was at the Wilco/Hess on Carolina Beach Road / Cathy Road. A store I frequently go to for beer and cigarettes and know almost everyone there..Some employees were standing in front of the store talking when I entered the store on my way out I heard the manager of the store Pam tell her employee Cordell that she was going to slap the black off of him..I couldn't believe what I heard and was appalled by it for a manager of a store to say something like that to there employee joking or not it was totally wrong.. I will not be returning for I am a person of color I don't want to be exposed to something like that! Just A concerned no longer customer..
Resolved
The complaint has been investigated and resolved to the customer's satisfaction.
The complaint has been investigated and resolved to the customer's satisfaction.
Speedway
-
bed bugs
Queen Room (Speedway Legacy Inn & Events) Indianapolis, Indiana

After checking in and we settle down in a queen room that is facing the yard, the room is not too big or small quite okay for me and my fiancée. We were so tried from long-road trip and decided to charge ourselves in this Inn but we were wrong about it. By the time of the midnight, I feel something is bugging me to wake up. My right underarm was so itchy and red, so I turned on the light to find out what was bothering me, it turned out the bed has "BED BUGS!". I was surprised how I could fall asleep on that bed, I woke my fiancée up and he said he feel the same too on his legs. Next morning, we complained about it to the reception but no apology was taken and told that it might be mosquitoes since the room is nearby the yard. It was not a nice experience at all, I am not coming back to this place. Maybe never again!
Resolved
The complaint has been investigated and resolved to the customer's satisfaction.
The complaint has been investigated and resolved to the customer's satisfaction.
Speedway
-
bed bugs
This is the badest hotel we have ever heard and it had bed bugs which bit customers all over. The hotel never told the customers about bed bugs problem. The sheets and bedspread had burn holes in them as well. It made customers a lot of pain and money to take care of the bed bug bites as the customers had to get steroid medicine from the doctor for the itching and then they had to have all their clothes washed and dried on the highest setting for a few hours. The worst thing was that inside their luggage had to be sprayed and left outside for 2 weeks in case there were any bed bugs in theses. It has been over a month and they have not gotten a refund from the hotel.
Resolved
The complaint has been investigated and resolved to the customer's satisfaction.
Speedway
-
rude employee
I have been in the store numerous times and I have witnessed the employee( Martha) touch the food without gloves. She also harasses another employee( Alexis) she is constantly in her face telling her she is a little girl not only that she has her other older friends come in and she just stands to the side with them and talks about her and other customers. And management does nothing. I even heard him ( Eric ) saying racist jokes. What kind of place is this. This place needs to be investigated. It's a convenient place to shop and get gas but it is not worth the harassment, and disrespect. I'm sure they have plenty of footage of their employee ( Martha ) handling food inappropriate! It's disgusting I seen another employee doing the food and she does it correctly no burnt food and uses gloves continue to let her do it. And do something about the morning shift employee Martha!
Speedway
-
abuse
Hello my name is Sheila Faulk and I was an employee of Wilco Hess LLC in Goldsboro NC. My district manager was Jen Jarmen. I was employed at store 327 by the fairgrounds from March of 2012 until March of 2013 at which time I was transferred to store 397. While at store 327 under the general managership of Marcus Mohammed I was subjected to verbal abuse. I notified Jen Jarmen of this in March of 2013 and sent her he text messages that Marcus had sent me. She informed me she was transferring me out to store 397 effective the following Monday. I was not the only person that was being discriminated against by Marcus, but nothing was ever done to him. He is allowed to do as he pleases and has no consequences of his actions. From January 8th to February 15th 2013 the gas tanks were not being stuck for accuracy and water. Cashiers that were doing their jobs were being harassed by Marcus, but cashiers that did nothing but lean on the register were being rewarded. In February I came into a note on the desk letting me know that I was to terminate Ray Rhoades when he came in. This note was left out in the open for all to see and the cashier on duty called Ray and let him know. I contacted two General Managers to see if I had the authority to do that and was told no I did not, but the decision was taken out of my hands by another cashier that called Ray and told him so when he came in as hostile and told me he knew what was going on. I told him to contact Marcus the next day and he left. The beginning of March I had to go back into the store to watch video to find out when a counterfeit hundred dollar bill was taken. I clocked in, watched video, found it, helped customers and then signed out. The next day I went in to find a note about being on clock after we shouldn't be and then I checked kronos self serve and saw Marcus had deleted my time. I waited till I received my check stub to make sure it was not a self serve issue and saw he had. I asked him about it and his response was I had missed punches and he didn't know. The one thing I always do is check self serve to make sure my punches go through, so I knew that was a lie. One Sunday March 10 my 10 am cashier called to let me know that she had been throwing up since 4 am and didn't know if she would make it in, I started calling everyone on the list and no one would answer their phone, including my manager Marcus Mohammed. I called my shift leader Melissa White and asked her to come in and do a beer count for me, because I was by myself till 4 pm. She agreed and came in. When she got there I texted Marcus about it and he responded I should not have let Jessica go home. I was following policy. Jessica came in and tried to work and threw up 4-6 times in the 30 minutes she was there. I asked him again if Melissa could do beer count, he told me "No, I want you to do it." I told him I needed help and he told me to quit making excuses and do my job. I did not make excuses I did my job every day I worked plus part of his. He then told me if he had to come to store and do my job I would regret it. I then called my District Manager Jen Jarmen. I told her what was going on and forwarded the text to her. She told me not to do beer count, finish what I had to do and go home, she would come talk to me the next day.
During that meeting I told her everything he had been doing, had my statements and Melissa whites statements but she did not want to see them or hear nothing. Her fix was to transfer me out of a high volume store to a "sleeper store" as she called 397. Nothing was ever done to Marcus for all he had and had not done. I had customer complaints that Marcus and Megan were behaving inappropriately for manager cashier relationship, and that 327 was no longer a friendly store.
I had been at 397 since mid-March and have had no problems, have done my job and our audits speak for themselves. We had a -56 dollar audit and a -12 dollar audit. We had no cash issues and no cigarette issues.
The manager at Fremont needed an assistant manager and she interviewed several qualified people, but promoted Megan Grimes, which has caused several people to question that promotion.
On June 28 Cheyenne Throneberry was terminated from Wilco. Shirley called me and told me she did not need me to work from 4pm to 1 on Friday she needed me to open the store the rest of the weekend, that Jen had decided to promote Amber from Ash street and that she had asked Shirley whether she wanted Sheila or ginger as an assistant at new hope. Shirley told her that she wanted Sheila, Jens response was to tell Shirley that she was leaving me at 397 because I was a strong assistant and that me and Nicole could keep the store under control. Amber has been an assistant for six months, I have been an assistant for a year. I have gone to several different stores to be acting GM, amber has not done any of that. I told Shirley that I did not feel like it was fair to me, she told me to call Jen about it. I did and was told it was her decision and I should look at my job as "Just a paycheck." Jen then called Shirley and said something to her about Shirley telling me the truth. But out of respect for Shirley I was going to stay and run the store the way she taught me until I found out that I had been lied to all day long by Shirley.
We had two trainees the week of June 24-30, Megan Grimes and Emily from Dunn. They were having a conversation and every other word that came out of Megan's mouth was Marcus. She told Emily that Marcus was sleeping with his cashiers at 327. Emily asked a if she had slept with him and Emily gets in trouble, but nothing is done to Marcus yet again.
I do not feel like I was owed General Manager, but I also know that Amber did not earn that position. I told Shirley I could not work for another manager I could not respect. The last two promotions that has been made in our district is questionable, and I feel like I was not even thought of due to the fact of my age for one and the fact that I went to Jen on her "pet" manager in March. She has covered everything he has done up. He calls a customer a "###" and oh no lets reward him, we move him to 327. Where he is allowed to torment not one assistant but two. Ginger has left work repeatedly in tears over what he has said or done to her, and she is not the one that told me, cashiers that are still my friends have told me this.
When everything was said and done June 28, 2013 I turned my keys, Shirley's keys, and my uniforms in and walked out the door. I lost more than just a paycheck, and no one seems to care at that company that supposedly cares. I lost my vacation time, my personal time and my friends. I thought I worked for a company that cared to find out that we as assistants and cashiers mean nothing to this company.
My son went into store 327 October 2, 2013 to get a bottle of water, and Marcus came up to him and responded "I hear your mom and dad got a divorce." My son asked him who told him this and Marcus responded that Jen Jarmen had told him. I have been married for 27 years on October 18, 2013.
I have had no contact with any of the stores. I have not been in any of the stores since mid-July. But I received a phone call from a friend letting me know of a ban letter that had been posted for every employee in the store that I had been banned. This letter has my personal home address on display for all to see. The reason I was supposedly banned was harassment. Hard to harass someone when I had not called or went into the stores. Nowhere in any of the videos can they find me walking in the doors. I called corporate in Greenville and asked that Jason call me on this and he had Jen Jarmen call me. Jen Jarmen is the one that is using lies to do what she pleases. In this letter she tells me I can have no contact with any employee of Wilco. Last I heard that is a violation of my constitutional rights. I can and will speak to my friends.
We are here to help
16 years' experience in successful complaint resolution
Each complaint is handled individually by highly qualified experts
Honest and unbiased reviews
Last but not least, all our services are absolutely free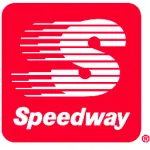 Speedway contacts