SeatGeek
-
Grupo firme concert
I paid close to $500 for two floor seat tickets to the concert on July 20, 2022 in Illinois. No security assistance at all. Once the concert started everyone rushed the stage. People stood on chairs and obstructed our view. It was so crowded, we felt like people were on top of us. We asked a security guard to help us and they said there was nothing they could do. I don't think I'm the only one that had that issue that day. We went up the stairs which took us about 45 minutes to get up there because of the crowd. I demand my money back. I have been to other venues and never have I had an issue like this. You were not prepared for the amount of people. I will also be putting in a complaint to the Better Business Bureau Department. What you did is not right. The concert should have been stopped until you got a handle on the crowd.

Maricza Espino
Desired outcome: I would like a full refund of the money I spent for the two seats that I did not get to use because of the crowd and your lack of security.
SeatGeek
-
Can't get my tickets so that I can sell them
The beginning of this problem was completely my fault. I bought tickets for a game in Pittsburgh when I thought it was in St. Louis. I would like to relist my tickets on SeatGeek but I can't access them because they won't give them to me until we get closer to the game. Seatgeek doesn't do refunds and I get it. But how can I sell tickets that I paid for that they won't give to me?
Desired outcome: Give me the tickets so I can list them or give me my money back.
SeatGeek
-
Tickets
In February 2020, I purchased two tickets to see Jay Leno who would have performed at the Cobb County Area in Marietta, GA. Due to Covid, the show was canceled several times but the website indicated that the tickets would be honored at the alternate dates. Unfortunately, we were not able to attend the latest rescheduled show (May 2022) due to health issues. Seatgeek allowed me to post the tickets for sale but clearly stated that I could not sell them through other sources/media etc. The tickets were not sold and I was out the approximately $180 for two tickets. I contacted Seatgeek multiple times to see if they could at least provide credit or a refund but never heard back from them.
Desired outcome: Credit for a future show or a refund.
This review was chosen algorithmically as the most valued customer feedback.
Seatgeek.I purchased 3 tickets from them in 11/21, the tickets were sold, but, but have not received my money from Seatgeek. I have contacted Seatgeek repeatedly, however, they have returned my calls or written inquiries or money. I have not been able to get in contact with anyone to get any feedback or update. I want my money back!
Read full review of SeatGeek
This review was chosen algorithmically as the most valued customer feedback.
I purchased 2 tickets for a basketball game on 5/13/22 in the amount of $762.20 from Seat Geek and I redeemed these tickets and attended the game with these tickets. The website kept having issues that day, and kept giving error messages. I noticed the website charged me for two separate tickets in completely separate sections in the amount of $601.60. I...
Read full review of SeatGeek
SeatGeek
-
Night yankee game postponed till next day
I attended the June 1st Yankees angels night game. A 7pm start that was delayed then postponed after 8pm. Rescheduled for the next day. I live upstate and I planned a one day trip with hotel accommodations to attend the night game Do to my work Schedule I was unable to attend to rescheduled game the following day at 1pm and unable to resell my ticket to recoup my losses.
Desired outcome: Credit or refund
SeatGeek
-
Customer service
I had an inquiry about something I was offered on the seatgeek app. "Michael" harassed me, said I was lying etc about my inquiry… which was literally what I was offered on the app. He is continuing to harass me. I have had only good experiences with customer service, but then came Michael. Absolutely horrid, disgraceful and rude. Asking a question suddenly had Michael put in the subject of our emails "complaining" speaking about me. The audacity has me appalled.
Desired outcome: Still harassed by Michael receiving an email a week later by him again when I hadn't responded to the previous one
SeatGeek
-
Tickets
I purchased tickets from SeatGeek for a Lionel Richie concert in Las Vegas in April 2022. The concert was canceled. I expected to hear from the company refunding my credit card purchase. After several days with no message or credit refund, I went looking for a telephone number for the company. SeatGeek has no telephone number, at least that they publish. So I decided to file a dispute with my credit card company while continuing to try reaching the company. Almost immediately I heard from the company. However I was told that they could not issue the credit as long as I had an active dispute open. After going around and around for several days, I decided to give SeatGeek a chance to make good on their promise. I canceled the dispute, but gave SeatGeek only 10 business days to issue the credit. That is when the excuses began again. Seat Geek is a fraud. Do not do business with this company.
Desired outcome: Total refund of the charge.
SeatGeek
-
Tickets
SeatGeek order# [protected]

I purchased two tickets from SeatGeek for $324.62 to see Eckart Tolle in Los Angeles on March 14, 2022. The venue is located 70 miles from our home so we booked a hotel.

Before leaving home, we rechecked our online tickets and discovered that SeatGeek had changed our reservations from March 14 to six months later on September 15.

We quickly cancelled the hotel and called SeatGeek to get a refund since we were unable to attend the event on the new date in September. They informed us that their tickets were nonrefundable regardless of the reason. I have made numerous calls to your company, Seat Geek, asking for a refund and you promise to call me back but never do.
Desired outcome: Refund $324.62
SeatGeek
-
Never received tickets ! Tame Impala
my granddaughter bought 2 tickets for Tame Impala in November 2021 for their show in March 18th in Hampton VA coliseum. She paid $178.00 for two tickets and NEVER RECEIVED THEM . The number for SeatGeek doesn't work and she has no way to get her money back. Its a total scam. THEN SHE EVEN RECEIVED AN EMAIL FROM SEATGEEK ASING HER HOW SHE ENJOYED THE CONCERT ! unbelievable
Desired outcome: She would like her $178 refund , poor kid
SeatGeek
-
Refund
I never bought tickets but was charged.

Now the customer service number is didconnected.

So I decided to try and work this out of chat.

They NO only would not help but ask if I will pay money to join a club for just answers?

There should be someway I can get an email, phone contact or chat when there is a problem. 1400.00 over charge is making me mad if I cannot even speak with someone!
Desired outcome: I need a way to contact a person and find out how and why I was charged and my refund since I never purchased tickets.
SeatGeek
-
Concert tickets
This was request to SeatGeek prior to my event :

I originally purchased my 2 tickets to the Elton John concert in 2019 from Ticketmaster for $995. and upon the rescheduling process done automatically for March 1st, 2022, I immediately contacted support and expressed that I could not make the tues march 1st and requested tickets to wed march 2nd. This was taken care of at the time after many emails and about a month of time and effort on my part . There were suddenly tickets to wed march 2nd in my Ticketmaster account. My tickets reverted back to tues march 1st which is a result of those tickets being "transferred " to SeatGeek when they took over or assumed these tickets from Ticketmaster as per an urgent email request for me to create an account with SeatGeek so that I would be able to access my tickets to gain entrance into the concert as the tickets with Ticketmaster would not be accepted at the gate at the Barclays' venue.

I emailed , called and eventually was able to speak with Tony from SeatGeek and was told I had to go back to Ticketmaster for any resolution. I did so daily with emails, calling (which there is no longer a call center since this event was postponed in 2020) and online chatting which never offered any responses.

I asked for a change of the date or a refund for my original tickets because it was postponed 2 times and the date assigned to me (tues march 1st) does not work for me and repurchase 2 tickets for wed march 2nd? I never got any resolution!

I appreciate your help with this!

Donna V Bucci
Desired outcome: Want a refund or credit
SeatGeek
-
Show tickets
I have ordered and paid for two(2) tickets for the Sunday May 1st, 2022, 7:00 PM, Jersey Boys show, Durham Performing Arts Center, Durham, NC. As of today, I have not received these tickets, and my e-mail account has been hacked and I have lost my information. Can you help with this matter? Thank you,

Jack Campbell. e-mail: [protected]@yahoo.com
Desired outcome: Need help!
SeatGeek
-
Selling tickets
I sold tickets (4) for two different events (Dallas Cowboys) games over two months ago. Per SeatGeek policy I would receive the money ( 1480$ for one game and 1400 for the other) once the event took place. The events took place in Nov 7th and 14th and I haven't received payment for either. I initially emailed customer service and was told it would arrive on the 6th business although their policy states it should arrive by the 5th. No explanation was given. When it still hasn't arrived again, I began emailing again but this time no response. Even as of today, I have received no response from them. I called 3 days ago. I spoke to someone after 45 minutes on hold. She was very friendly but also unable to help. She said that she would ask her supervisors why the money still hadn't reached my account and email me. I told her that I was unhappy with the email process but she asked me that she would contact me from her email so I could stay in touch. No response! 2 sets of tickets sold months ago for events that occurred weeks ago and SeatGeek still hasn't completed payment or responded to me.
Desired outcome: To receive my payment plus 500 dollars in credit for it being late and the time I've had to spend too correct their mistake.
SeatGeek
-
Ticket purchase
I purchased 1 e-ticket to the November 18th Atlanta Falcons/New England Patriots game at Mercedes Arena in Atlanta.

Seat Geek didn't deliver my E-ticket until over an hour after the game started, which was worthless to me. I didn't use the ticket. I requested a refund, emailing them multiple times with no response. I've called and been placed on hold with no answer. They are a dishonest company.
Desired outcome: Refund and them to go out of business
SeatGeek
-
Hamilton tickets
We purchased 2 Hamilton tickets for a show last year (Ended up being last night, Sept. 30), but it was moved due to covid. Seatgeek assured us that our tickets would be fine. We were told they were at will call and ready to be picked up. We arrived an hour before the show, but we were informed that there were no tickets under my name or the order number we received. We attempted to call Seatgeek and sat on hold until 5 minutes before showtime. At that time the theater gave us two seats that were available, but they were much worse than the row HH seats we thought we had bought for 800 a piece. Instead the seats were in row RR. That was bad, but the worst part was stressing over whether we would even get in since we were told they would get us in IF there were open seats at 5 minutes until opening. Our order number was: 625-69LL3V7. Our total cost was $1671.35.
SeatGeek
-
Ticket Purchased
I, Catrina Henneghan attempted to purchased a Philadelphia Eagle ticket vs. New England Patriots from SeatGeek on August 11, 2021 from the website. After completing the transaction using my credit card, I submitted for completion of the purchase.
I was immediately sent a online message which stated, Oops, these ticket are no longer available.

The order number for the ticket was 6P2-7KV9LYN, for 3 tickets total cost was $39.00 with fees per ticket of 19.55 was totaled 175.65.

I therefore started looking for tickets again. I found more tickets because the previous one were "SOLD".

I purchased 3 more tickets, 6P2-DJD6R23 was the order number. These tickets were $41.00 with a $19.62 fees per ticket which totaled out to $181.86.

After looking at my banking statement, I was made aware that there were two pending charges for 6 tickets, the first 3 and the later 3 tickets.

I emailed on August 11, 2021, stating " I received a message when I posted to paid that these tickets were no longer available therefore I purchased other tickets. And these were emailed for payment and processing. Please refund payment."

No response at all, even up to the date August 17, 2021 at 9:22pm.

I called SeatGeek customer service and was on hold for over an hours, after speaking to Yobani an customer agent I was asked if I had screen shot the Oops message. I was also told that because there was a 5 minute laps between the messages that I should have read the email stating the that purchase had gone through. I was told that I should put them back on the site to be sold.

I asked to speak to a supervisor, he stated that there were none available and that someone would call me back within the hour. It is now 3 hours later and no call. I have call back and again, I have been waiting on hold for 55: 51 minutes, number 1.888.506.4101.
Desired outcome: I want a refund for the second tickets purchased of $181.86
SeatGeek
-
Listed tickets for double the price and then released more AWFUL
AWFUL ! I will never use again. I paid $630.00 for two tickets to the Red Sox one week later the same tickets were $300 cheaper. I spoke to someone who had me on the phone for over 30minutes after waiting on hold for 1 hour and 30 minutes who had me send him links to prove that the tickets were astronomically cheaper. All to say they won't do anything. I don't mind spending money but I feel as though I was robbed! They also released a ton of more seats a week later! I also don't even have my tickets yet and the game is Saturday! Awful experience to not even offer a price adjustment is terrible !
Desired outcome: I would like to at least be offered a comparable peice
SeatGeek
-
Concert refund
I purchased tickets to a concert that was cancelled due to COVID. I received an email from SeatGeek stating a "Credit"refund was issued on my account. I do not want a CREDIT refund and have asked for a FULL MONEY refund.

I have made every possible attempt to contact Seat Geek directly via email with no return acknowledgement.
The company has removed all contact numbers from their site. The Chat is NO LONGER available and When sending email, the message says someone will get back to you within 72 hrs, Which HAS NOT occurred.

I have been unable to resolve this request for which I have a right as a consumer to be completely refunded very $$$ and not CREDIT.
This review was chosen algorithmically as the most valued customer feedback.
On 10/25/2019 I purchased concert tickets through seatgeek for elton john for 06/27/2020. I received confirmation with ticketmaster. Ticketmaster informed me that the concert was being postponed and I could receive a refund. When I contacted ticketmaster to get the refund, they said I had to request it through the company I purchased the tickets with...
Read full review of SeatGeek
We are here to help
16 years' experience in successful complaint resolution
Each complaint is handled individually by highly qualified experts
Honest and unbiased reviews
Last but not least, all our services are absolutely free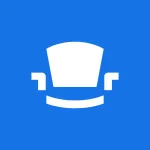 SeatGeek contacts