This review was chosen algorithmically as the most valued customer feedback.
I got 2 samsung cells 1 yr ago they do not work right how can I get help I got them from spectrum mobile
Read full review of Samsung
Samsung
-
Refrigerator/RF265B
My Samsung, 3 door refrigerator's ice maker has frozen over at least 4 times and 2 of those were in less than a couple of weeks. The refrigerator is less than 3 years old we are afraid that this problem will increase the older it get and we paid too much money for this quality.
I've called the company and all we can get is the support people that claim not to have corporate's number or email address. Is there anything you can help us with?
Desired outcome: Refund for refrigerator so we can buy a quality one.
Samsung
-
Refridgerator, Stove & Microwave
I purchased brand new Samsung black stainless stove, dishwasher, refrigerator and microwave from Lowes with the extended warranty. All of them has the black stainless peeling off. They are all spotty and horrible to look at. l went on samsung consumer page and there are tons of other people claiming the same thing so to me that is a poorly made product. I have contacted Samsung on more than one occasion only to be left to feel discouraged by Samsung's admittance of how terrible my issue is due to their defective product but there is nothing they can do. They claim it is due to not cleaning the equipment with water.

This problem with the finish clearly constitutes a manufacturing defect. Samsung knows this is a problem for all of their black stainless appliances; the finish is a film so thin they cannot possibly have expected it to last. It is completely irresponsible to manufacture it in this way.

A previous class action lawsuit was filed in Florida, Ferris v Samsung, based on the false marketing of appliances as stainless steel when they are in fact just a thin film over top of a non-stainless material. Sadly that lawsuit was voluntarily withdrawn with no settlement benefiting the larger class.
Samsung
-
TV
Purchased a Samsung Smart TV April 2019, in April 2021 the screen developed a 7" wide shadow running from the top of the screen to the bottom making it difficult to see the picture. I contacted Samsung customer service and was, very unsympathetically, told I should have purchased the extended warranty.
The TV is 24 months old and impossible to use as now 1/2 the screen is totally black. The TV is obviously defective and the company should accept responsibility for the defective product regardless if the warranty had expired. It is unfathomable that a consumer is expected to purchase a product, have it work for only 24 months, without the manufacturer taking any responsibility for the product.
Attached is a picture of the TV screen
Desired outcome: Large percentage of the purchase price refunded or repair at company's expense
Samsung
-
Gas Range Refund and Lost Exchange In Range
I purchased the Gas range through theinsidersnet.com On November 9th 2020.
Order number... range-wave3-16
After waiting for months my range arrived. It was a trade in promotion. The Drivers first loaded my range and the unloaded the Range I ordered. Once unboxed the Range was badly damaged and had to be returned. We thought we would get a replacement in a timely manner but instead got an email on April 7th 2021 stating that Samsung was no longer manufacturing that model and offered a refund.
After Contacting Samsung I was told that My range that the drivers took with them couldnt be located and that I needed to contact theinsidersnet.com for a refund.
I have called Samsung support about three times and they cannot help me. Ive asked for a supervisor to call me back on two off those occations and havent received any calls back to try and resolve this issue. Ive sent out around three emails to their contracted company Theinsiders.net and no one from their will not return my emails or phone calls.

I feel Samsung was paid for the Range and should issue me a refund. Also they have lost my perfectly good Range that was a trade in for one of theirs that I never received. So should send some kind of compensation for my range that they have lost.
Samsung
-
Fridge/RF260bbeasg
Spent 2600$ on fridge here in Costa Rica.
My freezer, ice stopped working exactly 1 year aftwr my warranty at price smart was over.
I need some one to xome and get my fridge and give me a refund. I have had several people come to try and fx, spent lots of money on transport.
Samsung is the worst appliance I have ever bought.
PAID CASH!
Desired outcome: Money back
This review was chosen algorithmically as the most valued customer feedback.
Bought a 50"samsung smart tv in june 2020... Started malfunctioning early april 2021. Called samsung... Easy... We'll send out a repairman next week. He called me and confirmed the problem - confirming he had the parts in stock. The day of, I got a call from the tech telling me the ticket was cancelled - samsung was going to call me within 24-48 hrs to...
Read full review of Samsung
The complaint has been investigated and resolved to the customer's satisfaction.
This review was chosen algorithmically as the most valued customer feedback.
I purchased a set with the Fridge, dishwasher and stove for my kitchen. (I still have my receipt.) It was last year in late summer, the dishwasher was backing up water in the bottom of it during cycles. I barely ran the dishwasher since I barely cook!! I had to hire the plumber to come out and check the line and nothing was clogged in the drainage line. He...
Read full review of Samsung
Samsung
-
Trade in program
In March Samsung had a trade in offer. I have a perfectly great trade in I submitted and the trade in was rejected because
"You did not disable your personal security locks, including the Factory Reset Protection or Activation Lock" I called to discuss the matter and see if there was anything that could be done. I was told to request my trade in back then call back and request a shipping label. I did this and was told because I requested the trade in I was no longer eligible. It's pretty crappy to be told inconsistent information and now I was charged the amount I expected to use as a trade in and no other options were made available as a customer for 2+ years.
Desired outcome: accept trade in for value and refund of charge
Samsung
-
A10 phone
I got a nag EVERY TIME I opened the phone to use it about setting up a security pin. I finally succumbed and set up a logon pin for EVERY time I open the phone.

Now the damned nag wants me to set up some kind of TWO factor logon?
NO F__KING WAY am I going to do a 2 method logon every time I want to use my F__KING phone.
If this keeps up, Samsung goes away to some other brand.
Desired outcome: STOP THE NAGS
Samsung
-
Samsung Front Load Washer WW22K6800AW
Purchased from Best Buy 2019. Have had 2 White Westinghouse front loaders over 29 years. While this unit is quieter it does not do the same job. Yes it has automatic bleach, detergent and softener dispenser but, the end results are terrible. I need to run a rinse and spin cycle only to remove the bleach smell after a complete cycle. The softener leaves garments smelling of NOTHING. I have to put softener sheets in dryer so that garments smell fresh. I always use max load, so that I get the most water, NOT. Some of my garments have "pilling" and are rough to the touch. If I use cold and hang dry my clothes they hard hard to the touch. The rinse cycle has a very low water amount entered into tub. I understand the environment but the washer does not do my laundry correctly. Have had numerous service calls and nothing is resolved. I now introduce a bleach and water solution before closing door, this lessens the bleach smell. Then I run a rinse and spin cycle along with dryer sheets in the dryer. There should be a manual over ride as to how much water I can load my machine with.
I want someone to contact me as to how we can resolve this matter.
Thank you John R. Bernard [protected]@hotmail.com [protected]
serial # OF2H5ADM500561V
Samsung
-
Purchased phone Samsung FE 4g AU210312-[protected] ([protected])
I made a purchase of the Samsung FE 4G, 12/03/2021 and was promised a 5-7 day delivery.
It has now been three weeks and when I contacted Samsung they said I wasn't able to speak to the department manager for their Sydney office and only responded with this email.

'Our Samsung eCommerce Sydney head office team are liaising with our developers regarding a system issue affecting your order; you should receive notification once an update is available from our team. Should you have any follow-up queries feel free to reply to this email and our Service Division will be happy to help further where we can.'

I have not received a proper response as to when I'll receive my order?
What exactly doe SYSTEM FAILURE MEAN? PLEASE EXPLAIN!

Sounds like a professional LIE to cover up the real issue.

So please either make sure my product is here by the end of this week 14/04/21 or give me a full refund.

I am paying with after pay and have 1 payment left so i will cut that off if my phone hasn't arrived and take you to Fair Trading Australia.
Desired outcome: GET MY PRODUCT
Samsung
-
Smart tv remote
I've been on your parts site trying to buy a remote. There is no model # on the remote I'm trying to replace. Your parts site demands a part number first before going any further. Mine has a Model name: RMCSPM1AP1 and a Model code : BN59-01266A . I've tried hard here for a while to get what I need. Help !

I tried to submit this but once again as on all your sites the customer is last and your convenience seems to be first. It demands 350 characters or guarantees my complaint will be ignored.

Visiting your sites is sorta like pulling teeth with no pain killer.
Samsung
-
claiming of free set of earbuds and tag after upgrade to S21+
I recently upgraded my contract to the S21+ in Feb, I claimed my free set of earbuds and tag that came with the promotion online

on the 13th March 2021 I received and email from [protected]@samsung.co.za to say that my claim was revalidated and approved. A copy of the mail will be available on request

it is now 18 days later and after numerous calls to the help line and multiple visits to the Vodacom store, I still don't have any feedback with regards to my delivery.

I was told to be patient and that it was placed on a packaging list and with a courier company that will deliver, just to hear today again that they still cant track my parcel when I phoned the Samsung Help line.

they took my details and told me that a manager of supervisor would call me back, but still have not received any call as yet

this is totally unacceptable and nothing but a empty promise and scam to choose the product on promotion

please can somebody call me back or get in touch with me to sort this out urgently

my ref no on the claim is : 630803091025GPSA1
my cell no [protected]
email address is : [protected]@linvarct.co.za

I look forward to your eager response

kind regards
Nico De Wit
Desired outcome: deliver my earbuds URGENTLY
This review was chosen algorithmically as the most valued customer feedback.
Samsung repair person by the name of Daniel Tolle was doing repairs at the new house across the street. When he backed up to leave he ran into my brick mailbox. I have received estimates from my Mason to do the repairs for $1500. NISI USA is your rep for our area and is only offering $500 to fix it. Please contact Michael with NISI USA at telephone number...
Read full review of Samsung
Samsung
-
Samsung products
I bought several Samsung products in the past. Now I did not want to buy the Samsung brand again because the Samsung products did not last long. I bought TV - the remote didn't work after awhile, bought cell phone - not good, bought the washing machine - it leaks - 2 repairmen came but the problem was not fixed or solved, it still leaks, bought refrigerator - the ice machine maker did not work properly and we had to use hammer or use hair drier to melt the ice - so we gave up that ice maker - never bother to open it anymore, and the refrigerator always has water under fruit/vegetable compartments that we have to use 'shop-vac' to get rid of the water under the compartments biweekly because if we do not do it, it will leak to the floor. So that's my problems as a Samsung customer and now I don't want to buy Samsung brand anymore.
Samsung
-
Samsung Refrigerator purchased in January of 2018
The Model # is RF18HFENBSR-2 It has French Doors at Top and Freezer at the bottom.
The problem is at the beginning of this year (2021) we noticed our vegetable bins were filled with water at the bottom and all our vegetables were soaking wet. When removing the bins to empty the water, there was ice frozen to the bottom of the fridge. We cleared it out, dried everything and put back whatever was salvageable. Now March 2021, the same thing has occurred again.
This refrigerator and the problem it seems to have is still under Warranty and we would appreciate you sending an Samsung repairman to correct this problem as soon as possible. We can't keep losing fresh food.
Desired outcome: Want our Refrigerator repaired
Samsung
-
Repair
I bought my daugher a Samsung - Galaxy Tab A Kids Edition - 8" - 32GB - Silver in July 2020. She was using it this past February, laying on the ground, and the screen just goes fuzzy, and we can no longer access anything. I wanted to send in for repairs, but I dont have the original box, and the serial number on the back is so small, and so light you can not see it with multiple magnifine glasses. I even took it back to Best Buy and they were unable to help me find the serial number either. Everyone at Samsung has treated me like I am an idiot, and is 0 help. I just want to fix my daughters tablet, but they seem to not care about customer service and helping the customer at all. At this point I will never buy another Samsung product and I think I will just toss this and get my daughter the Kindle she wanted originally.
Desired outcome: help with my serial number and fixing my tablet
Samsung
-
Gas Slide in Range
We purchased a Samsung Gas Slide in Range. We purchased the extended warranty through Best Buy. We have had to it repaired the oven twice since we have had it. We have model number NX58K9850S. The repairs have been on the sensor in the oven. The error code is C-A2. Our warranty will expire soon . We purchased December 13, 2019 and have had two repairs.
Desired outcome: I want a replace Gas-Slide-in-Range
Samsung
-
Latest ui for android
The latest UI for android is a total pain in the [censored]! Most of all, the changes you made to the screen orientation. It was fine the way it was. Actually, I wish I never upgraded to an S10. My S8 edge was awesome. One of my fav features on the S8 was the 3d pic setting. So after upgrading to 10, the first app I open was camera. I was Instantly disappointed when I couldn't find 3d. I didn't ask about the feature when upgrading because upgrading means replacing something with a better version. I'm seriously considering switching to an iphone. And I HATE Apple even more!

Have a nice day!😁
We are here to help
16 years' experience in successful complaint resolution
Each complaint is handled individually by highly qualified experts
Honest and unbiased reviews
Last but not least, all our services are absolutely free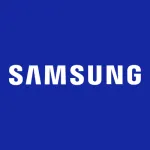 Samsung contacts