RaceTrac
-
Overpayment refund
0491009075839 this fleet card was canceled about November 18 with an overpayment of approximately $260.10. I have called about 10x since asking, begging for my refund. It is now January 23 and I have still not received even though I have been told many times it has been processed. Can someone PLEASE, PLEASE REFUND MY $. It's a sad state that a company like you would make a customer so unhappy, like you're doing to me
[email protected]
9548052245
Desired outcome: Refund of my money from overpayment
This review was chosen algorithmically as the most valued customer feedback.
The young African American associate always has a snarky sarcastic response if you ask him a question, or he just totally ignores you if you ask him a question. For example, he was struggling to rinse and replenish the hot beverage machine at approximately 11:00am. I asked him how long will it be before I'm able to access the machine for hot cocoa. Thi...
Read full review of RaceTrac
This review was chosen algorithmically as the most valued customer feedback.
I am a customer who go to racetrac all the time. Today I went to racetrac.. And their lawn care people jumped on me and my handicap daughter. The manager came out and scream at me like I said something to them... And I didnt even talk to them.. The lawn care people (jupiter lawn care company) were mad.. That they had to clean the parking lot and took it out...
Read full review of RaceTrac
This review was chosen algorithmically as the most valued customer feedback.
The store in McDonough Georgia there's a female employee by the name Of JQ she is employed at the McDonogh location on Hampton Road she is on a daily basis accusing me of numerous things she's told people I'm homeless she makes comments about my appearance she has run me out of the store if she will not get a criminal trespass because she has no reason to I...
Read full review of RaceTrac
RaceTrac
-
Time and customer service
I ordered a pizza pie they had no box so they advised me that they had to pack them individually. The guy went ahead packed them up in four individual boxes( just made pizza). That being said, the pizzas stuck to each other so I paid for 8 slices and pretty much had just 4 cheese pizzas and 4 slices of bread and sauce. The girl working immediately redid my pizza for me I had to wait another 10/15 minutes for it to be done all over again. SUPER INCONVENIENT WHEN IM PATING FOR THIS PRODUCt.
Desired outcome: Coaching and compensation.
RaceTrac
-
A person
I was going to Racetrac in Douglasville and I went to the door door was locked a girl standing there she said she's closed so I decided to get back in my car but at the time I always see this one guy walking around do so he lives in the streets in Douglasville and he was sitting over there where you can eat at so he walks over to the door and knocks on the door and tells her to unlock the door and she lets him in to come inside but she turned me down
RaceTrac
-
Mandating vaccines for employees
To Whom it May Concern:
I am appalled that any company providing service should ignore safeguards that were put in place to protect citizens.
Have you heard of the Nuremberg Codes?
1) Must provide immunity to the virus
2) Must protect from getting the virus
3) Experiment should yield fruitful results for the good of society
4) Should be based on the results of experimentation on animals
5) The experiment should be conducted to avoid physical and mental suffering and injury. The proof that this vaccine violates all Nuremberg has been calculated but not revealed to the general public
*** International Business Times ***
"All vaccinated people will die within 2 years as stated by award winning virologist". ***
*** Vaers Covid Vaccine Data ***
294, 801 reports as of May 2021
---- 17, 609 HOSPITALIZATIONS
----- 5, 165 DEATHS
----- 39, 121 URGENT CARE VISITS
6) Proper preparations should be made and adequate facilities provided to protect the experimental subject against even remote possibilities of injury, disability, or death.

You violate the code if you choose to mandate this genocide. There will be consequences should you succeed in convincing ANYONE to take this vaccine against their will.

I am exercising my "right to FREEDOM of SPEECH" and will do whatever is necessary to stop this mandate AND warn the public about your intentions.

Respectfully,
Judy Agnole
512 S Washington Street
Beverly Hills, Florida 34465
E Mail ::[email protected]
Desired outcome: STOP THE MANDATE and USE COMMON SENSE
RaceTrac
-
An attendant would not let me in at 10:45.
At your store in Covington La. An attendant named Craig wouldn't let me in at 10:45 p.m. Said they were closed with a lot full of customers. When I asked if he could get me my cigarettes he just kept saying we're closed. Then I asked for his name when he turned around I said I've got it then he hit the door with his hand very loudly. I've never seen this behavior from an attendant before and thought you'd like to know. Thank you for your quick response.
Desired outcome: Don't know how you'd like to handle this but I'm in management and know what I would do.
RaceTrac
-
Customer Service
I went in to the store to purchase cigarettes as I do all the time, I told her I needed carnival reds. The woman that was supposed to be helping me, proceeded to get loud& yell @ me if front of customers "What kind of cigarettes!"? I told her that I had said carnival cigarettes, which by then was the 2nd time she was given the brand name.She still kept being loud& making a scene in front of others. I said ok cool, because honestly I don't need drama in my life.She said she only had 1 pk, so I said TY & left.I was pretty upset when I left& had felt belittled in front of others when there was no need for that kind of interaction with an employee with your company.I know most all the other people that work there are extremely nice& courteous.I worked in customer service for years& know that is not the way to talk to your customers on any level.I believe she is pretty new or came from another store, because I have only seen her a few times.I am a nice person& am kind to everyone, so for her to react that way to me was not how an employee of yours should be acting. Maybe she had a bad day or had other issues but is not acceptable on any level.Maybe she needs some training videos to help her interact with others that is acceptable.I don't have her name, all I know is she is African American woman with glasses. It is the store in Garland, Tx 75040 off Hwy.66. Thank you for your time, I hope this can be resolved, as I am a daily customer.
RaceTrac
-
Store hours
I really would like to know why a racetrack advertises 24-hour service when their stores closed doors locked and employees gone at 7:00 8:00 at night I don't understand why all the time I go to a very busy race track by i-75 at that and no one after 8:00 9:00 is there at that store the doors are locked and no one comes to the night window now you might see one person in the store but they will not come to the window and if they do come to the window they will only process gas or cigarettes and it has to be used on a card that is extreme false advertisement for a store to say 24 hours and them to shut and lock their doors and not serve the public...
October 16th 2021 I walked into 15 South pine avenue Ocala Florida 34471 as I do numerous times every single day I get ice in my own cup and I buy a small cup which I use my rewards and my cup ends up being free when I walked in to the racetrack on 15 South pine avenue this afternoon around 3:30 p.m. employee Miss Chris older woman was checking out a guest and I went to the self-checkout and I rang in my cup of soda I received the cup for free when I put my rewards points in she followed me out the door and told me that I only paid for one the cup of ice is my cup I brought from outside of the store and you followed me outside the door to my car to confront me about something that's mine when you didn't pay attention to anything that I did just assumed that I walked out of the store I don't appreciate any employee following me to my car first of all with my child second of all accusing me of taking something that I did not take every day I come into this store and I've never had an issue until today I would seriously like something to be done and someone to contact me because I am extremely disgusted with the way this employee acted and treated me as if I was a thief and a thug I'm 39 a mother of two a grandmother at work everyday for everything that I have and I don't appreciate the way I was treated by your employee
Heather kiss
[protected] I would definitely appreciate a call from somebody regarding this situation
RaceTrac
-
Product
I usually don't do this and I'm sorry, but I bought a egg sandwich and it was 90% bread. For being a almost 5 dollar sandwich you figured it would be more then just 2 slices of bread barely any egg salad on it just a little dab in the middle. We have bought this sandwich in other RaceTrac's and it was nothing like this so I'm just curious is this a new way of making it or is it just this particular store?

My email is: [email protected]
RaceTrac
-
11180 sw 184 st,CutlerBay
Racetrack employee need to pay Attention on what they are doing...what i mean is i went to get ⛽ gas at racetrack located on 184st, i told the Gentleman i want $13 on pump #14 so this guy beside went and paid for the wrong gas&put his money on pump#14which was the gas pump i put my money, on so the younggirl who work there put his money on my pump which was pump#14, so the so the youngboy &younggirl knew they fuckup with the guy money by putting on pump#14 going to come outside and blame it on me when the younggirl&youngboy was wrong...telling i gotta pay someone back, that you&the yonggirl fault...this happened a lil after 6pm on Wednesday oct 13, 2021..
This review was chosen algorithmically as the most valued customer feedback.
October 12th at 12:10 a.m. stopped at the RaceTrac for my nightly coffee after a 15-hour shift there's been a minivan in the parking lot where I parked recently every night thought maybe their daughter works at the store or something it's a homeless woman sleeping in her minivan I had my stereo playing try to get my attention didn't hear her stepped out of...
Read full review of RaceTrac
RaceTrac
-
Store hours
The website lists your hours as 24/7 and every racetrack I've been to has always been 24/7. I assumed the newly opened racetrac in Griffin, GA would also be 24/7. I have made late night runs twice now and have found locked doors and computer printed notes saying they were closed but giving no clear reason for closing. The last time I went I was able to get inside thanks to customers inside shopping who pointed me to the front door where one door was still unlocked. The time was only 10:30 on a Saturday night. I grabbed my items and quickly left. My husband stayed in our truck with our small dogs so he went to go in after me to grab the things he wanted but was turned away by the employees. I was furious over this and he was incredibly disappointed, discouraged and angry as well. We stayed a little while as someone was getting gas and we watched them walk right in the store to purchase whatever they needed. This felt incredibly discriminatory. There's been no clear reason for the sudden closing both times so I assume this is only up to the employees discretion?
Desired outcome: I'd like the hours addressed immediately and whatever is on the website corrected for each store. If these employees are getting away with this it needs to be investigated. The hours and the website need to be closely scrutinized
RaceTrac
-
The supposed to be night manager Lori or Linda
I was in the racetrac on gibsonton dr Monday night 09/27/2021 when the night manager started yelling at my daughter Kaitlyn in front of everyone it was very unprofessional of her and not a very good choice as manager this isn't the first time I've heard her being Rude and nasty to people really disappointed in her actions towards my daughter and this being her first job she already wants to quit because of this rude nasty mouthed adult who's supposed to be someone to who's in charge
RaceTrac
-
Bathrooms / no cash transactions
Today September 19th at 1:00 pm I went to the racetrac in Baton Rouge in Essen street. I went to use the bathroom and two of three toilets were filled with waste and unable to be used. It was actually disgusting.

As well as I couldn't purchase a drink because they were refusing cash transactions.

I made words with both workers, one who was behind the cash counter and the other who was in standing at the counter side eating chips. I then watched them sit and talk for another 5 minutes before I left the location
Desired outcome: Clean washrooms, and cash transactions
RaceTrac
-
Customer service
I am referring to the RaceTrac in Baton Rouge, This is very disrespectful. I do not know the exact address but it's on the corner of Sherwood and Coursey. On Saturday September 4, 2021, my family and I stopped for refreshments and to get other items. We had just experienced the horrible Hurricane Ida and had been helping neighbors out with major damages. As we drove up to this location, there was an associate or whatever you all refer to them as out by the night drop. As we got out of our vehicle, he raced to the door, went inside, and locked it. If you all were closed he could have told us.( And it was'nt)We never noticed when he locked it but he saw my family and another vehicle driving up. As I pulled on the door, it was a shocked to me that he did this. He rushed to the back where we cannot see him and there were not sign on the door indicating that we are closed or be back in 15. Please teach your people what's wrong and what's right. This is very disrespectful. We rode on down to the Racetrac on Sherwood where we received very friendly service. This occured around 3:00 PM that evening.
This review was chosen algorithmically as the most valued customer feedback.
My name is Brittnie Hayden, employee ID number was (262381)… I will be pursuing legal actions to your company for working in a hostile environment. Store number 2558 located in Marietta, GA, due to poor management. Upper management was informed and it seems to appear as if nothing was handled. I was a very hard worker as everyone else from 10/2020 till 08/2021.
Read full review of RaceTrac
This review was chosen algorithmically as the most valued customer feedback.
On the 13th of August me and my family stopped at racetrack to make a pit stop fill up and take a restroom break as I entered the rest room it was a young lady in the stall making loud snorting noises didn't say anything at first them it got louder I asked was she ok she stated it was sinuses so she flushed the toilet preceeded to get up a white baggie fell...
Read full review of RaceTrac
RaceTrac
-
Window service
I went to my local race trac in Palm Coast FL. Store 310. There was a sign on the door that the store was short staffed and to go to the window for purchases. I stood outside that window for 15 minutes knocking on the window and honking my horn. No o e even came out to the front of the store. All the lights were on and the only other vehicle I could see was parked at a gas pump. The vehicle was there when I pulled in and when I left 15 min. Later. No one was anywhere near this vehicle so I have to assume they were Inside. Employee or someone else I don't know. This is not the first time for this issue. Someone is in the store getting paid by the company and they don't even come out to the front of the store. No one to be seen inside anywhere. Knocking on glass, yelling in the speaker, honking the horn. This is horrible business and unfair to paying customers.
Desired outcome: resolve this problem
We are here to help
16 years' experience in successful complaint resolution
Each complaint is handled individually by highly qualified experts
Honest and unbiased reviews
Last but not least, all our services are absolutely free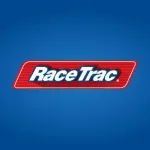 RaceTrac contacts