Pizza Nova Take Out complaints
52
Newest Pizza Nova Take Out reviews & complaints
Pizza
Hello,

I ordered pizza at 1881 Steeles Ave W online today (August 5, 2022) at 3pm. The pizza should have included fresh mushrooms and Grilled Chicken.

I don't see any Chicken there. Or you replaced chicken with an unknown soya product?

Could you please investigate this issue and return with an answer ASAP? My next step will depend on your investigation results.

Thank you.
pizza nova website
On Friday July 1, 2022, I was ordering pizza nova through the website, pizzanova.com on my computer. I was going to make an order for a large pizza and garlic bread. I like their garlic bread (more moist than others I think). I ordered the pizza, but could not order the Garlic bread. Why? When I try to click on the additional favorites sub-heading, it appears and disappears in a blink. One more thing, the Create Pizza red button is at the bottom of the webpage which you have scroll to. It should be the first thing you should see on the website at the top I would think. I tried to click on the additional favorites many times in order to get to the garlic bread.
Desired outcome: Please re-test your website when making changes to it. Please make it simple so the customer can make the order easily . Please put the CREATE PIZZA button at the top where I can see it first thing.
Gluten free medium pizza
On Saturday, July 17,2022 @ 6:55 pm I placed an order at the Midland and St Clair location. I tried ordering a large, but it would only except a medium. I now understand why, the gluten free dough is frozen and really thin and only comes in medium. The pizza was disgusting, thin, hard as cardboard, I have had gluten free pizzas many times from other establishments which were made fresh and tasty. This is my first and last time I order gluten free from Pizza Nova and pay $20.50 frozen pizza would have been tastier for.1/3 of the cost. They should really state that the crust (thin) was pre-frozen. Thank you
Incorrect Order/Bad Pizza
Firstly, the delivery man forced me to provide a tip by holding the Point of Sale machine and asking me 15% or 20% should be my choice on whether i want to give a tip.

Secondly, our pizza had no cheese at all and lastly my son experienced a horrible stomach bug due to the pizza.

Overall, a bad experience with Pizza Nova.

Date: Friday, May 27th, 2021.

Time of order: 6:27pm

Time of Delivery: 6:52pm

Order was done over the phone.

Delivery Address: 94 Pennyhill Drive Scarborough, ON
Pizza Nova
Ordered a large pizza 1/2 pepperoni and smoked ham. The pizza was completely burnt cheese was burnt crust black. The ingredients had hardly no sauce. When they took this out of the oven they must have seen that it was burnt. When I pay 23.71 of my hard earned money I expect to be able to eat the pizza and enjoy it. Ordered from store on Danforth Ave Toronto Ont
Pizza Nova at Harwood & Rossland in Ajax
I placed an online order at 7:17pm on May 19th for pickup and I ordered a pepperoni party pizza. The confirmation email I got said it would be ready by 7:37pm. I arrived at 7:44pm and paid for my order and sat down and waited thinking that it would only be a minute or two. It became very clear to me that they had not started on my order as I heard whispers from the staff but no one said anything and no apology was offered. I continued to wait and only received my order at 8:02pm! I waited 20mins for an order that I placed online almost an hour prior. This is disgusting customer service. They make a mistake, keep me waiting and SAY NOTHING. NO ACKNOWLEDGMENT OF THEIR MISTAKE. NO APOLOGY. I've attached my receipt of my order as proof and if you want more proof you can pull the video of the store and you will see me as I am the only one in the store waiting. Shame on the staff at this location!
Desired outcome: Phone call apology and coaching for all the staff present that day (2 females and one male)!
Pizza
Hi

My order number is 4715845 and

2 Topping Pizza(Medium)

Regular Dough

Classic Tomato Sauce

Regular Mozzarella

Black Olives

Bruschetta

Italian Style Hot Peppers

Fresh Mushrooms 2x

Feta Cheese

Well Done

This is what I ordered but as you can see from the pictures I got triple tomatoes almost no mushrooms and no feta cheese. Also I see some garlic in it. I don't understand this is not what I ordered at all. I couldn't take it back because I had a guest and I couldn't get out from my house to show to store. Also the last thing as you can see on the picture the pizza was very wet soggy. We are super disappointed with this order. Please keep in touch with me via my email.

Thank you

Best regards
Health code violation
On May 12, 2022 at 7:55PM

526 Church Ave

Toronto, Ontario

A male customer brought his leashed dog in to the restaurant. The front of the counter server appeared aware of health codes violations. other customers child when to pat the dog.

The dog was not label as a support dog, and was not a seeing eye dog. I believe those are the only exception.
Pizza Delivery
I order a lot of Pizza Nova and lately it has been taking too long and the last 2 times I ordered it was over 1 hour and one of the delivery people showed up over an hour late talking on their cell phone. That is extremely so un-professional. I couldn't even ask why my order took so long because he was talking to his Bluetooth the hole time in Arabic I think.

I don't complain ever but this is not acceptable and how is it that employees don't show confidence in company and product?

Sad...
Desired outcome: Just a heads up you have a good product iron out these minor things.
Online ordering
I haven't been able to order online for a couple months. Through email I've been told problems being taken care of but it's become a very frustrating problem. For yrs I ordered online, my credit card, never been issues. Site continues to fail and I'm being asked if I forgot my password? In the meantime I've been ordering from other places. Just not worth the headache
Desired outcome: Fix the website
Undercooked pizza stuck to box
We are die hard Pizza Nova fans but unfortunately this order missed the mark. Not only was our pizza severely underdone (we requested Well Done and had to recook it at home) but we didn't receive a paper liner in the box so our pizza stuck. All I'd like is a refund for a disappointing order!

P.S. Kind of suspect that there's no "contact us" for Pizza Nova?
Desired outcome: Refund of $25
Late Delivery and Burnt
Saturday, April 16 I ordered a large deluxe Hawaiian pizza for delivery at 7:06. My confirmation email said it would be approximately 30 minutes. It took until 757 for my order to come. Double the time they said it would. It came cold and burnt.

Extremely unhappy I would like a full refund. I don't think I will order from this location again 3100 Dixie Rd. in Mississauga.
Desired outcome: Full refund Of $33.60
Quality
We have been Pizza Nova's clients for almost 20 years, and always preferred your brand over Pizza Pizza or Pizzaiolo. Lately, maybe the last three deliveries we are seeing a drastic change in the flavour and dough quality, and last night I could certainly say that you have lost a very loyal client. I can compare the dough almost to a very fake dough comparable to a cardboard, and the pizza sauce has lost its unique Pizza Nova flavour. I wish you the best, and hope you can take this complaint seriously in order to have your recipe/ingredients up to standard.

I can also add that several friends had already commented me about the declining of your products, and now I can totally relate to their comments, last night it was literally a total waste of my money.
Desired outcome: Back to your roots, to your brand, to your ingredients..... Care about your customers loyalty.
The complaint has been investigated and resolved to the customer's satisfaction.
Pizza Nova - duplicate charge for pizza
On March 5, 2022 I placed an order for pizza in the amount of $60.83 and charged to my credit card. When I received my statement there were two charges for the exact same amount for the exact same date. I did not order twice.

There is no contact information on the website so I can't dispute the problem. Also all my order history, including favourites, etc. is wiped out so I can't track anything.

Where is my information ?

Debra Matthews
Desired outcome: Credit the duplicate amount to my account or issue a credit to my credit card on file.
Apr 15, 2022
11:48 am EDT
Pizza Nova was extremely helpful once I had the proper contact information. I sent them a FB message and they answered very quickly and provided the correct email to rectify the duplicate charge. They were most helpful and a credit is in the process of being issued for the full amount. Thank you Pizza Nova! Highly recommend this company and will continue to be a good customer.

Please remove this complaint - I am completely satisfied with the result - the issue has been resolved.
Resolved
Once I was given the appropriate contact information (I had sent a FB Messenger request) I sent an email with the details of my complaint. They responded very quickly and efficiently and have now sent a credit for the duplicate charge.
Medium pizza special - pepperoni and mushroom
We have purchased Pizza 3 times this week because of current circumstances due to knee Surgery and therapy, too busy to cook...

Our 3rd order; the Pepperoni Mushroom Pizza smelled like a Urinal when taking a bite from the Pizza. I did not think about the distinctive odour until eating the pizza slice, it tasted awful. I am very disappointed considering it was our 3rd take out order this week; What a disappointment for a repeat customer, thus is a display of Consumer Food Hygiene. I am very shocked considering how many years I have Royally purchased Pizza from Pizza Nova over their competitors, eg. Pizza Pizza or Boston Pizza, etc. I hope our Pizza Dinner does not turn into something more serious due to Semonella Poisoning or some other type of Bacteria.

I have slices in a Baggy, refrigerated.

I believe the pizza maker knew exactly what it did wrong when topping the Pizza with Mushrooms tainted with Urine.
Desired outcome: Depends how we feel later and tomorrow. Considering our experience, I think a Pizza Nova should know better and can trace my Phone Number for the orders I made this week.
Online Web Site
Last three weeks have not been able to order online. When one goes to place an order the web site does not complete the transaction. Have complained to customer service to no avail.Trying to place an order by phone is a frustration as the line is always busy. We order every week and would like to continue with the online ordering process. Could this problem please be rectified?
Party size
I ordered a party size pizza at Pizza Nova location Sunny Meadow at 16:21 and it arrived over one hour later. The pizza was cold and hard as a rock. Living literally two minutes away it should not arrive cold.
I called back to complain and the person told me to call complaint service.
You guys have no number to call but instead I'm typing and wasting my time complaining to you.
Take care of your long time customers because the lady that told me to call you was not interested in what I needed to say
Food
Ordered a Pizza December 20th, 2021. Usually quality is good. Both of us got sick from order. Called to advise them of problem. 1st thing they asked for was a doctors note. Did not say concerned about your experience or how are you feeling. Very disappointing customer service. Would suggest that have better quality program to deal with customers concerns
Desired outcome: Refund. A Quality Control Process to ensure other customers not affected.
Pizza and wings
My husband ordered 2 large pizza and wings plus another 20 wings total of 60. The wings were terrible. He ordered 20 hot and 40 mild. The mild was still very spicy. It was for my 68th birthday family dinner. Even the pizza was not good. Very disappointed.I always loved pizza move never again will I buy a thing from there again. The order was phoned in for Brooklin not for pick up. When my Soninlaw went to pick it up they said it was not paid for. He called me I told him it was paid by visa. It took awhile so the pizza and wings were like warm when we got it. The wings were not fresh you could tell they were there for some time. It cost 107.00.I want someone to respond to this. Margaret Minniti7970 Country LANE Whitby Ont L1M1N3. [protected].
Pizza and Store
I ordered a pizza from pizza nova #052 and is located at 3417 Derry Road. The pizza had bad quality and bad taste. There was not enough toppings and cheese. It's not worth the money. I've ate better pizza than this. Their cash register counter wasn't clean.
Collect Your Trust Badge
Be recognized for outstanding customer service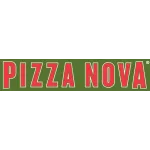 Pizza Nova Take Out

contacts
We are here to help
19 years' experience in successful complaint resolution
Each complaint is handled individually by highly qualified experts
Honest and unbiased reviews
Last but not least, all our services are absolutely free