Pennsylvania Lottery / PA Lottery complaints
66
The complaint has been investigated and resolved to the customer's satisfaction.
Pennsylvania Lottery / PA Lottery
-
Trying to steal back prize money
I had recently won $350 in an online drawing. I requested a total of $340 in withdrawals. After waiting 2 weeks for my money, a risk analyst emailed me claiming that there was "a problem" and they couldn't send my money, but they would try again. Within 24 hours, I had my money, so I thought nothing of it.

Today, I get an email from that same risk analyst (Stephanie H) claiming that they had paid me $340 twice and demanding I repay them $340 immediately. Problem is, I only received payment once and have the emails and bank statement to prove it. Another problem is that I'm waiting on another $175 payout from the PA Lottery. At this time, they refuse to respond to my proof and blocked access to my online account. I don't appreciate being treated like a thief when I didn't even get paid twice, as they claim. And they are being the thieves by withholding my latest prize.
Desired outcome: Drop the false double payment claim and get my $175 prize I'm still owed.
Resolved
After numerous emails, the risk analyst stated that an error was made on their end and dropped the request for repayment of the $340. This morning, I found that the $175.10 I had been waiting on had successfully deposited to my checking account.
Pennsylvania Lottery / PA Lottery
-
Scratch offs
I don't understand why the scatch offs have declined to zero winning in the last 6 months not even a free ticket.

After work on pay day we continue to contribute and you give us no joy.

It's cruel and why even have it? They just want us to buy $30 tickets.

Investigate.

Last year and every year before that I'd win a few bucks now I don't even win $1
Desired outcome: Investigate
This review was chosen algorithmically as the most valued customer feedback.
The PA. Lottery used to be legitimate. But now they are scammers . And the biggest scam are the crossword tickets . 3 , 5, and 10 dollar scratchoffs . The odds are a lie and I have bags of sequentially numbered losing tickets to back up my claim . I complained to the lottery with an email and was told about odds being spread out and whatever . Buy that'...
Read full review
Pennsylvania Lottery / PA Lottery
-
Location is refusing to make payout, and it's under $600
This location, ELKS LODGE 776 in Washington, Pa, is refusing payouts at times altogether and won't make payouts below the $600. limit. They also refuse to fill out the forms to collect payouts over $601. This location has 3 TV monitors for keno, horse racing and Nascar along with a instant ticket and PA lottery games.. They should be required to make payouts to accommodate their members..
Desired outcome: Please require they make payouts, so we don't have to go down the street to another location to get a simple payout.
Pennsylvania Lottery / PA Lottery
-
Fast play and scratch off games
The lottery is a rigged system that lies about the odds, and claims there are jackpots on scratchoff tickets. This is a lie.

If there were any high prizes, I would have won one by now. I play hundreds of dollars a month, and it's impossible to win.

And I go to different places and still can't win. The lottery needs to be audited and whoever is robbing us, must be prosecuted.
Pennsylvania Lottery / PA Lottery
-
Pa pick 5 wild ball description is deceptive
The description the lottery gives for a wild ball winner is it gives you chance to win more money when you actually win less, it is deceptive, they show you a sample of a wild ball replacing one number to make a winning combo but they actually only pay you for the wild ball and not the winning combo. There were two times I played the pick 5 box and hit with the wild ball and it only paid $100.00 for the wild ball and not the number combo it completed.
Desired outcome: stop being deceptive and actully teel the people the wild ball only pays out if you draw all the numbers and your wild ball is the same number
This review was chosen algorithmically as the most valued customer feedback.
On December 23rd, around 3:00 I went to the BP on West Liberty Ave, pgh pa. I put 20.00 in the lottery machine and it only gave me one ten dollar ticket. The other two - 5.00 tickets were stuck in the machine. The girl on duty was named Ashly, she refused to give me my money. I've called numerous times and left plenty of messages, no response. I've been to...
Read full review
Pennsylvania Lottery / PA Lottery
-
Pa lotto app customer service
I been waiting on $900, they made up some BS about it being duplicate account and banned me. And never paid me. They did this on purpose. I don't have duplicate account and the women from tech support lied. Her supervisor said to me he don't believe me, doesn't need proof, and banned me. So I had to literally allow them to steal from me. Cause on the street I woulda shot that dickhead till he caught on fire.
This review was chosen algorithmically as the most valued customer feedback.
I played on PA ILOTTERY many times. On September 7th 2021 I went on and deposited $20.00. Was playing rainbow fortunes. I was watching TV and spinning. I looked down to spin again and realized I had won $400.00. So I played down to that amount and hit withdraw. It states right on their page that it takes 3 - 5 business days. So I waited, on the 5th day it...
Read full review
Pennsylvania Lottery / PA Lottery
-
Powerball
Powerball added a third drawing per week, stating that it would make the lottery payout larger, much quicker. This is false! It is growing slower at a larger cost to the players. This extra drawing will not and has not accomplished any of the stated reasons for its existence!

The third drawing must be ended!

This is a money grab - nothing more.
Desired outcome: Go back to 2 deawings a week.
Pennsylvania Lottery / PA Lottery
-
Unethical behavior
Attempted to play Treasure Hunt game on PA ilottery. I logged on and it said error. I realize there are errors but here is what happened. So I could not play and it kept on saying error. So then the time had passed to put in my numbers and I decided to check the numbers. I would have won 100 dollars if I had played as four of my numbers showed up but of course I did not get to play as there was an error! I feel PA lottery knew what my numbers are as I play almost every day with the same sets of numbers. So they blocked me from playing as they knew what the numbers would be. My problem is that what are the odds that they would have an error on that day I would have won $100, I am glad it was not the jackpot! I have never won $100 dollars also from Treasure Hunt and I have played almost every day. What are the odds, so I say they knew my numbers ahead of time and blocked me from playing so I could not win. I think it was a scam.
Desired outcome: I want my $100.
This review was chosen algorithmically as the most valued customer feedback.
Hello. I referred a friend through the pa lottery app last month and the deal was if she used the referred friend promo code and deposited and played at least 10 dollars that she should get a 20 dollar bonus which she told me she received and I was told I would get a 75 dollar bonus that I never received. I reached out initially and I was told that I would...
Read full review
Pennsylvania Lottery / PA Lottery
-
Lottery scratch-off
I agree that they are stealing money from people. My mother has been playing consistently for several years but something has changed since COVID. She would often win at least a free ticket or a few dollars here and there but for the past few months she has got ZERO winners after purchasing several tickets in a row. Nothing. I suspect someone from the top is skimming money.
Pennsylvania Lottery / PA Lottery
-
ilottery online game
I went today to play a bonus they have you deposit $10.00 and you get $10.00 if you play Lighting Bucks. I deposited $10.00 I was playing 75 cents a shot I won a little here and there. I was down to 21 cents the least amount you can play is 15 cents.I had 6 cents left.I didn't get my $10.00 like they said you should get and you can't play the 6 cents off.I called them and they said that I only played $6.and what ever cents that I didn't play my $10.00 dollars then why do I only have 6 cents left. Plus I had some winnings. They made rip offs.plus they don't pay you back right away it could take up to 6 days to get any winnings. They use a third party pay out . I told the guy Chris I talked to that I won't play Ilottery again they rip people off. So don't play them plus they even took out more money then I had ordered them Todo! Please be careful
Desired outcome: No good!!!!
Pennsylvania Lottery / PA Lottery
-
Online games monday night football game
On March 7, 2021 I was playing the Monday night football game. After playing for a bit the machine got stuck and despite me playing $.25 per down and playing 4 downs at a time for the total cost of a dollar per game it only revealed the first down. Did not reveal the other three downs and it happened like three or four times. I reported this first by email and since then have called probably four or five times since it happened. The first couple times that I called I was told it takes a while someone was looking into it. Then the last few times I called I was told that the issue was resolved and I was informed however I was never informed in any type of communication. I keep getting the runaround and being told someone will get back to me but as of yet no one has including today again when I called I was just told that I need to put in another complaint.
Desired outcome: Money back and acknowledgment that I was not given good customer service.
Pennsylvania Lottery / PA Lottery
-
Unclear bonus expiration
On 7/16 the PA withdrew $16 bonus money from my account. When I deposited my money the app did not state a specific expiration date or that the bonus was subject to an expiration. When I had a chat session Kevin D I explained what had happened and the lack of notification and he shared an URL with a generic policy and denied my request. Such expiration should be list upfront like that are in coupons. I feel like the PA lotto leadership stole $16 bucks from me and hid behind some deep hidden policy. I have been a long time customer, and you made feel feel that cheated. Pa lotto leadership lacks perspective and their support team reflects it. I hope they enjoy my $16.
Desired outcome: I will leave it up to the PA Lotto
Pennsylvania Lottery / PA Lottery
-
Pick three and pick four
Too many identical numbers coming up in the pennsylvania's pick three and pick four draw games. Take a look day by day. The problem would
be a computer connected to either selecting or sending a signal to a receptor in the balls. there are some states that have discontinued certain games because too many identical numbers kept coming up. Random generated numbers by a computer just doesn't work very well. It's very common to see, especially in the pick three, the same number drawn for the day drawing and the evening drawing. Whether it's the same day or
evening and then next day.
Granted, there is only three digits involved, but there would still be how many hundreds of combinations that would be possible?
Case in point: pick 3 evening 6/28/21: 164
pick 3 day 6/29/21: 461
This happens more often in the pick 3 than the pick 4 which is understandable and not quite so often in the pick four.
Desired outcome: Different method of selecting numbers
Pennsylvania Lottery / PA Lottery
-
PA Cash 5 game
I would like to express my great dissatisfaction with the changes made to the cash 5 game. The rules have made it more complicated to win a large jackpot. In the past $1 gave you the opportunity to win a larger cash jackpot, so my dollar went further. These small cash winnings amount to the amount played or less. I am a loyal and faithful player 15 years and counting. I am a senior citizen and know what programs the PA lottery funds. I hope you make changes in the future to make this game more equitable to everyone.
Desired outcome: Change the Cash 5 game
Pennsylvania Lottery / PA Lottery
-
Service
My son went in a Bordega store to play my numbers, the owner of the store refuse to play the numbers that my son had. He had asked my son, are you the son of Ada. He said yes. Then he told my son the machines not working. My son waiting 10 minutes in line to play. The reason for this is that I found out that the Quinto dollar box pays out 850.00. The owners' brother gave 400.00. And I complain to the owner to no avail. This had happened to other people, but I am the first to file a complaint.
Desired outcome: Removal of lottery machine or 45 day suspension
Pennsylvania Lottery / PA Lottery
-
Manoa diner lottery retailer
Went to the retailer's establishment for breakfast this morning, frequent weekly and play lottery numbers and or purchase scratch offs each time. Today I attempted to cash in 107.00 worth of tickets and was told they didn't have the money. I have been playing the lottery since the onset and it was my belief that the retailer must have money /check.
We are here to help
16 years' experience in successful complaint resolution
Each complaint is handled individually by highly qualified experts
Honest and unbiased reviews
Last but not least, all our services are absolutely free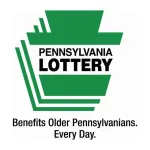 Pennsylvania Lottery / PA Lottery contacts