Net10 Wireless complaints
115
The complaint has been investigated and resolved to the customer's satisfaction.
Net10 Wireless has left an official reply on this complaint.
Net10 Wireless
-
slowing down my phone to the point its useless and I can't do business or get online
They slowed my phone down so much I can't continue with my business on eBay or the internet so I'm going to get kicked off eBay I can't get online I can't get a hold of their customer service to get them to correct it they won't correct it even if I throw more money at them and they're making my phone useless and now I can't support myself. They purposely are altering my phone to extort more money out of me, i cant contact them in anyway, their phone numbers for customer care dont work, their support webpage is closed (under construction for over 3-months) and they wont let my phone work so i can support myself
Resolved
The complaint has been investigated and resolved to the customer's satisfaction.
The complaint has been investigated and resolved to the customer's satisfaction.
Net10 Wireless has left an official reply on this complaint.
Net10 Wireless
-
data and text issues
Hi I have an Iphone 6 AT&T and I just signed up a few months ago. So I am a new user but wow what a mess. I cannot get data where I should get data and be able to use it. Calls drop real easy and also texts do not get to me for like a week or two. This is the worst service ever. I am ready to go with a whole other company. Anyone else with these issues?
Resolved
The complaint has been investigated and resolved to the customer's satisfaction.
The complaint has been investigated and resolved to the customer's satisfaction.
Net10 Wireless has left an official reply on this complaint.
Net10 Wireless
-
upgraded defective phone and customer service
I was offered an "upgrade" after being a faithful customer for 8 years. I paid $100 and was sent a defective phone. When I tried to get someone to help me with it, I was not listened to and told repeatedly to turn it off and back on again. Considering it is a defective SIM reader that will only show in the message to the phone, their help was useless. We replaced the SIM card and finally got them to agree to replace the phone, I sent the phone in, called and was told they had received it. When I did not receive a replacement phone in the 3-5 days they told me it would take, I called and was told they had not received my defective phone. Hung up on a number of times. Talked with at least five people and finally got someone to admit they had my phone, but it would now take another 3-5 days to get the replacement phone to me. I am over it. I am done with their service or lack there of. I am cancelling my service and if my replacement phone does not reach me by 5pm tomorrow I plan to file a law suit against their company for breach of contract. I have dealt with this issue for 26 days. I have been charged for another month's service without having a phone. I am done.
Resolved
The complaint has been investigated and resolved to the customer's satisfaction.
The complaint has been investigated and resolved to the customer's satisfaction.
Net10 Wireless has left an official reply on this complaint.
Net10 Wireless
-
they slowed my phone so it cant work
I cant contact net10 by phone or internet. They charged me data that I wifi and now they slowed my phone down so I cant contact them. My phone is useless now because they made my phone not work. How can I correct their mistake if I cant contact their support or website. I ve been trying for 3-4 days to contact them for support and they have made it impossible to reach them by slowing down my phone so its useless. I m loosing business and customers because of net10's fraudulent behavior.
Resolved
The complaint has been investigated and resolved to the customer's satisfaction.
Net10 Wireless
-
phone purchase
11/23/2017
order number 5616352
My Tracfone from Net10wireless needs replacing. order new phone off net10wireless.com.
Get purchase confirmation emails and I think we are all set.
12/1/2017 Phone doesnt get delivered. Check waybill info and notice address is wrong. Off by a number, this fictional address doesnt exist. The package requires a signature. It cannot be delivered to the correct consignee (me)because the address is incorrect.
I try to track the phone down with my order number. An agent at Net10wireless provides me the Fedex tracking number. I call Fedex and try to arrange a HFPU. Fedex denies my request for HFPU due to a "restriction" the shipper has put on the shipment.
I can't have my purchase delivered and I can't pick it up.
I contact Net10wireless and explained the insanity of the situation to an agent. We have a colorful conversation and the agent got offended that I was unsettled by the dilemma. He deletes my phone number (919)338-4747 from the database. I have to contact another agent at Net10wireless to get a new phone number.
12/04/2017
I contact both Net10wireless and Fedex via chat to get both interpretations so I can save the chats and use for documentation to support my claim.
Net10wireless was being unsupportive and incompetent of giving me the tracking number for Fedex. Here is the chat session chock full of ridiculous exchanges between myself and Nitwitwireless.

Reference Number 742067155964523138
DATE/TIME: 2017-12-04 12:15:46
Chat Transcript
  : Hi! How may I help you today?
Nestor : Hi Bob.
Nestor : Thank you for visiting NET10 Wireless.
Nestor : How may I assist you?
You : i have an order number and i need the frdrx tracking number
You : fedex tracking
Nestor : Sure. I will be more than happy to assist you.
Nestor : Can I have the order number, please?
You : 5616352
Nestor : One moment, please.
Nestor : Can I have the email address you used for this order number?
You : [email protected]
Nestor : Thank you.
Nestor : One moment, please.
Nestor : Just to verify first, did your receive the phone?
You : no i havent
Nestor : When I check your order status on the website. It shows that the order has been shipped already.
You : shipped yes but deleiverd NO could you please give me the tracking number for FEDEX
Nestor : For purchase phones, it doesn't have a tracking number FedEx. Your order number will serve as the tracking number to and can be check on our website.
Nestor : The estimated delivery date by FedEx was on November 28, 2017.
You : yes it does, i got the tracking number from an agent a few days ago on this very chat.
Nestor : Can I have the tracking number?
You : how the [censor] do you expect it to get to where it is supposed to go without a tracking number
You : omfg
You : im trying to get that from YOU
You : i give YOU the order number, you give me the tracking number so I can try to make arrangements to be home to SIGN FOR IT
Nestor : You mentioned you got a tracking from this very chat with a previous representative. Can I have the tracking number please, so I can verify here in my end.
You : it has been misplaced and I need to confirm it. otherwise why would i give you my time
Nestor : One moment, please.
Nestor : Thank you for waiting. I wasn't able to locate the information. My immediate supervisor will take over if this chat. Stay connected while I transfer you.
You : great
Kevyn : Hi Bob. Thank you for visiting NET10 Wireless.
Kevyn : I will verify the transcript of the chat. One moment, please.
You : good do that
You : this is a real mess we have here
Kevyn : Okay. I will.
Kevyn : I understand.
Kevyn : I am still checking the shipment status. One moment, please.
You : the backstory: i ordered a phone on nov 23 order 5616352. i checked the day it was supposed to be delivered and notice the delivery address was off by one number. An extra "0" in the door number. I tried to correct this with your agents and they refused. I tried to pick up at Fedex and they refused because of your restrictions on the shipment requiring delivery to the address (which is wrong on the waybill and doesnt exist). So, if you really understand then let's get this resolved today
Kevyn : I will verify the information that you sent. One moment please.
Kevyn : I understand your situation but we do not modify shipping addresses after a package is shipped out.
Kevyn : If FedEx does not provide you the package at their facilities, it is because of their policies.
You : i get that, that is why i need to track the shipment down with the tracking number
You : the order number doesnt do me any good
Kevyn : The courier for your package is FedEx, your tracking number is 416827273569 and they do not have a delivery date.
You : no its because of your policies.
Kevyn : I understand. Okay. Is there anything else that I can assist you with?
You : according to them
You : you can wait for the black cloud to descend on your job soon
Kevyn : Okay.
Kevyn : Is there anything else that I can assist you with?
You : i told the other agent to go hang themselves
Kevyn : I understand.
Kevyn : Is there anything else that I can assist you with?
You : yes
Kevyn : Okay. Go ahead.
You : smile for the camera
Kevyn : Please be advised that I will only continue the chat if you have a business-related issue. Once more, is there anything else that I can assist you with?
Net10 Wireless
-
net10 customer service
This is the most unprofessional phonewireless service I have ever delt with! Customer service is a joke! No one speaks English that you can understand so how are they suppose to help with any of their English speaking customers? DO Not Purchase A NET10 Wireless Phone! I have waited a month on a sim card to get my service reactivatived with new sim card. I now have 4 new sim cards! Plus I purchased 50.00 in minutes and I can't get those either! After a month of giving me the run around I still have no phone service!I am on a fixed income so fifty dollars don't come easy for me and I needed those minutes that they simply refused to give me back! Not to mention I still have no service and my husbands perscriptions and docs used my phone when they contacted us about his medicine for congestive heart failure! This company is not one to deal with if you want any help and I say don't ever buy any of their phones because you'll be sorry! I am!
Net10 Wireless
-
bring you own phone
I went threw web site and entered info wanted to get the right sims for my phone and area. When got the sims did what I was sopose to. to set it up and it would not work call to get help after about hour and a half going threw everything. They said give it 24 hrs and my phone would be working. It did not nor sunday nor monday. I borrowed a phone to day cause it was still not working no service at all. After about a hour or little more I was told I had the wrong sims and needed to buy another which I said no to that and demanded to know how to go about getting a refund. I use net 10 for 8 almost 9 yrs where I lived. When I got the phone I got now threw a different company I hated the service I got and desided to do the bring your on phone threw you guys. But now I am sorry to say the service I have had since friday which is none and the run around and constent having to repeat my self I will never use net 10 again nor will my husband or 3 children. Also I will not refer people to net 10 again like I have servel times in the past.6
Net10 Wireless
-
net10 cell phone minutes stolen by company
Here is letter I sent to TracFone.. Owner of Net 10

10-16-17 had 0 days and 14026 minutes on my Net 10 phone. Phone is only emergency phone, rarely ever used. But still does not give Net 10 company right to steal my minutes. I had that amount of minutes because of having the roll over plan.
Number 304-613-5113 serial number 270113183812311535
Purchase minutes 10-16-17
300 minutes and 60 days.
I Live in rural area with very little cell service, so customer service always has to give me codes to enter into the phone to add my minutes.
That day when they did it, 10-16-17 it only gave me the 300 minutes. No days and deleted ALL the minutes I already had on the phone.
I spent 2 hours on the phone with customer service being transferred to 3 different agents to tell me I had to wait until next day and call back then they could add the minutes and days.
They gave the following number to call so it would go through easily, , , THEY SAID….
866-806-1840 #8061840
So on 10-17-17 at 4:50 pm I called customer service at that number. Only to be transferred to 8 different people over a 3 hour and 21 minute period. During all those transfers and different representatives, they did add 60 days service, and 10, 000 of my minutes. But refused to add the additional 4026 minutes I was owed. They represented to me that I did not have those minutes, I would not have sit on the phone for over 5 hours trying to get what I had paid for if they were not previously on there. I finally hung up the phone at 8:21 pm on 10-17-17.

Thieves……………… your company has stolen 4026 minutes from me and will not give me my minutes I paid for nor will you give me back my money.

Patty Faulkner
[email protected]
Net10 Wireless
-
charged two times same bill now unregistered sim
was safelink id 21762965 now went to add minutes charged twice when it said it could not complete transaction. on 08/11/2017 said tracphone or Verison bill said net10 Wireless. phone # 5416980798/ serial # 354 417 071 783 110
sim 890 141 042 784 913 319 81. my phone # on other cell 541-373-38-91 want time on and phone activated or refund. thank you Kenneth Winnen
Net10 Wireless
-
service & customer service
8/9/2017 - 5:10pm. Called customer service. Spoke with Mae. Young lady with a heavy accent and talked very fast. Problem: I get 3 cell phones: foe me, hubby & sister. All are on auto pay and have never "bounced". "They took my sister's money and today she has "zero service days left". I tried to explain this to Mae and she told me she couldn't do anything without the phone. I explained that my sister was in assisted living and I was a mile and a half from the phone. That I had already 'done the testing' and turned the phone back on. I told her it didn't need to be tested, she just needed to get the phone credited with her service days. Mae says that can't be done without the phone. I asked for the accounting department, then for Mae's supervisor. She tells me she can't do that if I don't have the phone. After going around for five minutes, I finally said "that BS, get off your script". So she goes into her script about how I don't need to talk to her like that, and that she can't fix the phone without the phone". Somewhere in the above five minutes she hung up on me. A couple minutes later she called me back. My upset continued, her script continued.. I told her I sure hoped she was recording the call, because I was logging into Facebook and every 'complaint line' on the internet and the FCC. At least three times during 'the above' Mae became totally silent and I had to ask her if she was still there... she said 'yes'. One time I even asked her 'who was supposed to be speaking"... after a pause she said "I am". Again we went around about... she couldn't do anything about the money..."if you are on 'auto pay' the service is on." So, why does the phone say "zero service days!?" Long story short...she put me on hold for many minutes (it is now 5:58pm), and it sounded like she was tapping buttons on her phone dial. ..there would be a pause and I would say "Mae I'm still here"... the tapping would start again. It actually got funny...I'd have a conversation with her and she'd tap back. Well, she must have done 'something' to the service, because two minutes ago my sisters phone had eight days' service left! Altho the problem has been corrected, I'm still not happy with Net10. This was the ninth time I've had to call them about a problem and customer service has been less than helpful (that is, if you can find a human to talk to)! Thanks for listening, Red Coffee
Net10 Wireless
-
plan being switched by error in pin number/plan
I have been doing business with Net10 for over a decade. I have always paid as I go, with corresponding extension in service time remaining. I purchased a $60.00 PIN I thought would add 900 minutes to my plan. I had something like 150 days left and about 650 service days. Now I have 50, 000 minutes I will never use in 30 days. IU have 30 THIRTY SERVICE DAYS NOW. I called and could not get anyone to correct this. They said it couldn't be done. So by trying to add airtime I wind up screwed out of 650 service days. They said I could start over on the old plan again in 30 days... This SUCKS. Money is money. I should be able to get what I paid for instead of getting screwed.
Net10 Wireless
-
customer & technical support
Net10 has to have by far the worst customer support I have ever experienced. I have had a caller id issue for months now. Regardless of getting a ticket number, or asking to speak with a manager, you have to start from scratch every single time. There's no record of your previous conversation and you will never speak to the same agent twice. The agents are rude and have zero accountability, let alone the competence to assist you. Absolutely horrible!
This review was chosen algorithmically as the most valued customer feedback.
I had an existing account for net 10. I have 3 lines (2 which were auto refill). I wanted to transfer my number (that i had for almost 5 years), to one of the new phones (which was active). I had talked for almost 5 days, and they verified that i could keep my existing number. After talking to technical support, and sending me a new sim card, I called to...
Read full review of Net10 Wireless
Net10 Wireless
-
phone and service
I purchased a phone from Rite Aid - box said service starts at $35 - went online to activate - would only let me get the $80 package. I went to Pinzoo, purchased pin card - activated that way. (Net 10 no help!)

I send the phone to my mother in TX. They gave her a recycled Houston TX # - she received 15 calls in just as many states from people she'd never met. She tried to use the phone to call out - it cut out every two minutes.

When I called Net 10 about it, I was told all she had to do was reset the phone (Text a #). when I asked how that would fix the phone # issue, she said that's all she could do and then proceeded to lecture me on swearing (I called the phone CRAP!) I told her I wanted a refund since the phone didn't work and the phone # was bad and of course was told no refund.

I fdo not recommend to anyone - and I WAS a customer for 10 yrs. - they have gone to Hell in a handbasket!

Pat W
Net10 Wireless
-
battery
About 3weeks ago i purchased a phone online when recieved the wrong battery was in the package i callex an was assured the problem will be fixed an was told a replacement battery will be sent . i still have not recieved my replacement so now im stuck with a brand new phn that i cant use due to wrong battery in package an every time i call they tell me one is being sent out but i havent recieved it yet its been almost 3weeks
Net10 Wireless
-
cell phone monthly plan getting what you pay for not a lie.
Been customer 6 years and .they have nerve resolved any problems they always Say sorry we can't help you .worse cell phone service .I got new plan this week and my high speed data never worked and the say when I call they say I reached my high speed data limit .I tell them I never had it. phone down loaded slow off the get go . didn't resolve I'm switching carriers the week .but I'm going to research their customer service rating NET 10 is 1.1 that's as low as it gets .
The complaint has been investigated and resolved to the customer's satisfaction.
Net10 Wireless has left an official reply on this complaint.
This review was chosen algorithmically as the most valued customer feedback.
Bought a 25.00 prepaid card on 9/11/16 at Walgreens, 9/12/16 early afternoon went online to my account to activate the phone minutes as it ran out about a week ago. Upon this process, it had said that this card is not compatible with this phone card, which brought me to the realization that I bought the wrong card. I went back to Walgreens to return or...
Read full review of Net10 Wireless
Net10 Wireless
-
defective phone! no data! returned, no replacement came!
I upgraded my phone after a satisfactory experience with Net10. I continued to pay for my old phone (pay per month) so I could retain and transfer my phone number, as they directed me to do. I received my new phone but they did not transfer the number. This is a 20-year old number that I have on my business cards and more.

They told me the number was no longer active and I said "Impossible, I am calling you from this number." They abruptly closed my old phone (I even had minutes remaining) and told me they had lost the number. I fought to get it back, which took about 9 hours over several days.

They got it back, and transferred it to a new sim, but (self-admittedly) throttled data on the new phone, making it impossible to send photos, go to the Internet unless on my home WIFI.

I spent over 16 additional hours between October 16 and today trying to rectify the situation, which included:

Wrong sim card size
Correct sim - but wrong number on sim
Lost my original number
Found original number and sent correct sim, but NO DATA for over 4 months and I PAID for data!
Sent a few more new sim cards that did nothing.
They gave me no refunds - no credits for not receiving data.
Now they say my new phone is defective.
I returned my 'new' phone a month ago at their insistence - they received.
A new phone was never returned to me, no FedEx tracking provided on new phone shipment!
Net ten says phone is on the way but will give me no tracking number.
They say it was shipped by two day mail via FedEx a month ago.
They said they re-shipped it, and will not provide tracking number.
FedEx has no record of such a shipment.
I am getting the total run around.
I am currently retaining my 20-year old phone number on an old blackberry and only have 10 days of service left via net-ten.
I am at my wits end.
Net10 Wireless
-
customer service... worst androids ever!
I called Thursday about my daughter's phone . It had gotten a little damp last Saturday. I put it in rice for 48 hours . The screen is gone. I was told on Thursday that my daughter would have a replacement phone by Monday or Tuesday ... Basically 2 working days. Today I get an empty FedEx package left in front of my house. Luckily I was home and it wasn't stolen. Although it has nothing but a shipping label & package. I called because we were promised a phone. Now I havd to find a way to ship her phone back . So it will be about two weeks with no phone on a paid bill. Not to mention ... I had to talk to three different people who could barely speak english. They had no empathy for the inconveneince whatsoever . The worst of them was the person from Corporate who just kept speaking over me. After an hour of this I just hung up. He called me back to continue to argue. When a company makes a promise to a faithfully paying customer, that promise should be honoured ! They treated me so horribly that I am still having a panic attack ! So I will be contacting Fox News, Putting this up on Facebook and Google+, and possibly contacting a lawyer. If this is the way you treat the disabled, you should be reported . A loyal customer should never be treated thid way either ! Also I have our bills payed until the end of next month. I will now be looking for a respectful and honest phone company now !
Net10 Wireless
-
bringing a new phone to net 10
On 1-12-2016, I needed a new cell phone. I bough one I like but it was for AT&T. So I bought a kit for $50 to change to Net 10. Once I activated the phone I was told I could only use the unlimited plans and not the plan I had been using. I had been using the pay as you go plan, 300 minutes for 60 days for $30. I ask why did not net 10 tell me before I spent my hard earned money. All I got in reply was the standard dippy answer, "I am sorry sir." So now I have a useless cell phone and an equally useless change over kit. Net 10 failure to provide full information has cost me over $100 and I have nothing to show for it.
We are here to help
16 years' experience in successful complaint resolution
Each complaint is handled individually by highly qualified experts
Honest and unbiased reviews
Last but not least, all our services are absolutely free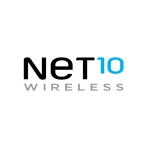 Net10 Wireless contacts