Munnik Basson Dagama complaints
79
Munnik Basson Dagama
-
Unethical Conduct
I was contacted on 27 May 2021 informing me that MBD have taken over the outstanding debt on a Std Bank credit card. I have contacted MBD numerous times requesting a Statement of Account, but to date nothing has been sent to me.

We agreed upon my account getting debited on the 1st of every month, but this apparently means nothing to this company as they will just debit your account on whichever date pleases them. They debited my account this morning (22 April 2022) leaving me now in a situation where there are no funds available for other debit orders set in place before month end.

Try contact them about this is a useless waste of airtime as they just don't care and when asked for a supervisor or manager, a number is given that goes straight to voicemail.

I believe that them not adhering to the agreed upon date as a breach of contract!

Their lack of response and concern leaves one wondering if they will even notify the clients when the debt has been paid in full and will they just keep debiting your account.

The lack of a Statement of Account is incredibly concerning as one has no idea of what amount is still outstanding.

I believe this company to be unethical and exploiting the hardships of many clients in these already treacherous times.
Desired outcome: I would like a Statement of Account emailed to me as soon as possible
Munnik Basson Dagama
-
No response or feedback
Good day

I paid an account that was handed over to Munnik Basson, and have been requesting for the last 2 years the statement showing my payments as i have bank statements backing me up with this.

No one in that office has not send or phoned me once.

My account in return was handed over to another attorneys and has given me final notice.

This was completely out of my control as my account was settled with MBD.

I need help regarding this ASAP!

Regards
Desired outcome: Statements from Jan 2018- Jan 2019 so i have proof that this account was paid in full but never paid over to FNB
Munnik Basson Dagama
-
Harassment over an account I know nothing about.
On a daily basis, I get calls and SMS's and they don't want to stop even though I have assured them I have never had a CAPITEC account that they always send to me as a reference (0278000773089706). This is pure harassment and it's very disturbing, I can no longer conduct my business in peace!

This has been happening for almost a year now and I thought they would have stopped by now!
Desired outcome: REMOVE MY NUMBER FROM YOUR RECORDS.
This review was chosen algorithmically as the most valued customer feedback.
I am writing this review as I do not know how else to make my voice heard. Since signing on with MBD attorneys, I have had endless battles to try and cancel their services after I made direct contact with the bank and have made a payment arrangement with same bank. I contacted MBD attorneys to inform them to cancel my service with them in late September...
Read full review of Munnik Basson Dagama
Munnik Basson Dagama
-
I'm complaining about obtaining a paid up letter since October 2021 and bad service of always phoning always its been requested.
My Name is Beaula Mphahlele 7811300393082I have an account of ABSA which was handed over to MBD I have settled the account on the 25/10/2021 and I have been phoning requesting a paid up letter every time i speak to someone on this number 011 560 5439 they said they are requesting to my surprise until today i have not received please assist urgently.
Desired outcome: I want to recieve my paid up letter to be sent to this email [email protected]
Munnik Basson Dagama
-
Letter of settlement not received
My name is Gugu, I have been contacted by MBD with regards to my Standard bank credit card account. We agreed on a settlement amount of R29000 which I paid on the 4th of December 2021 and I sent a proof of payment. The customer service consultant told me that I will get a settlement letter within 7 days after paying, when I make a follow-up call they say the matter has been escalated. We are on the 13th day today no correspondence from MBD, no reply on my emails.
Here's my reference number for the account: 0278000759898195.
My contact details: 0726187763
Email: [email protected]
Desired outcome: I need the letter of settlement so I can send to Standard bank and to the credit bureaus
Munnik Basson Dagama
-
Harassments and not responding to payments
21 December 2021
Munnik Basson Dagama Incorporated Attorneys
2nd Floor
Tel: +27 11 560 6111
Fax: +27 11 560 6598
E-Mail: [email protected]
Owner: Frans Munnik Basson

This is by far the worst company we ever had to deal with. We are constantly harassed even after settling our account, The call center agents are extremely rude and seem to think they are entitled to speak to us how they want. We are receiving calls even when we sent proof of payment through. This is telling me your company is unorganized. We receive up to 4 calls a day and you clearly do not have a functionality where notes are saved on your management programs.

Your staff seems lazy and rude and do not have any work ethics and passion. Should your company need names of your pathetic and lazy employers you can request. Our lines are also recorded so you can hear the aggression and attitude. we were even told that "its our fault for not paying thats why we harrass you"

Regards
[email protected]
Desired outcome: We are requesting a call back from a Competent Manager. I am requesting for my name to be clear from ITC and an apology for constant harassments
Munnik Basson Dagama
-
popi act
Hi
my name is steve soodyear and i am not happy with your company that keeps calling me on my cell 083 379 6051 for something that has got nothing to do with me. i'm getting about 30 calls a week from you regarding a ms brenda venter and this has been going on for about 4 months. I tell the ladies that this is my private number and all of them say they will take my number off your system but still they call me. They also tell me they do have brenda venters no 083 280 0510 and it is regarding a sanlam account but they still call me.
this is a problem for me because you are using my private info that is in breach with the popi act. can you please take my number off your system once and for all as i will report your company to the relevant authorities if i get one more call from you.
please !
Desired outcome: Just stop calling me please
Munnik Basson Dagama
-
I settled my arrears and send the proof of payment and they did not take my name of the blacklisted
I settled my arrears and send the proof of payment and they did not take my name of the blacklisted.

My ID number is 8708125017087.
Please take my name of the blacklisted.
Desired outcome: Correct my credit record.
Munnik Basson Dagama
-
Payments not reflecting
I have made two cash payments to MBD attorneys towards my outstanding account that is not reflecting on my statements. I sent the two proof of payment documents to their accounts department, who got back to me saying they will update my account, it's now 3months later and it's still not updated. I have emailed them numerous times and still no joy. Would like to take them on legally.
Munnik Basson Dagama
-
Debt recovery
I have been hounded by MBD for payment of my Standard Credit card for months now. They are insisting that all payments be made into their trust account and not into my Standard Bank Credit card account. I am harassed on a daily basis by them, and now matter how many times I go through "correcting" the situation the harassment does not stop.
I have sent proof of payment many times and never received a response from them.
Their consultants that call me admits that they do not check the statements, they are just told to call the number on the screen in front of them. When they do take the trouble to check, they admit that the my payments are reflected on the Standard Bank Account.

I have been making monthly payments into my Standard Bank credit card account.
I have also been contacted by another firm of attorneys, Stupel and Berman, who also threatened with legal action if I do not pay directly into my Standard ban credit card account.
Munnik Basson Dagama
-
Service complaint
Spoke to agent last week to make payment arrangements. Agent advised me not to pay as the arrangement amount is less than what expected. Mbd will proceed with legal action. To date i have not received banking details to make payment. Seems like agent deliberately wants action to be taken against me. This behavior is unacceptable and unethical. For more information contact me on 081 726 9487 / 021 533 0712
Desired outcome: Banking details to proceed with making payments
Munnik Basson Dagama
-
Telephone calls & sms
I have been sequestrated on 15 May 2021 and I have forwarded this information on several occasions to the MBD Attorney's Call Centre but they are still calling me every single day for the following debt:

Woolworths Instore Card (0278000765245597)
Woolworths Personal Loan (0278000765245605)
Woolworths Credit Card (0278000765245605)
Standard Bank Credit Card (0278000762989684)

Here is the email that have been forwarded to them:

Attached please find a copy of the Draft Order for my sequestration which was finalised on the 13th of May 2021.

You can also contact Kaap-Vaal Trust (Pty) Ltd if you need further information.

Ref: Master's Referencde T 000788/2021
Tel: (011) 402 3170

Please acknowledge receipt of this email message.

Can you please assist me on this matter because it so frustrating if they call me everyday.

Kind regards.
Desired outcome: Please e-mail me.
This review was chosen algorithmically as the most valued customer feedback.
Good day I have been in constant communication with your institution about the attached request since August 2020. I had an account that I defaulted on a payment and as a result the account was handed over to your MBD Attorney (Collections Department) with the following reference number 0278000288002129. I made an arrangement with MBD to pay my account...
Read full review of Munnik Basson Dagama
Munnik Basson Dagama
-
Unethical behaviour
I spoke to MBD about the settlement of a vodacom account which has still not been settled since MBD telling me in January 2021 that I my account is paid up. MBD also promised to send me confirmation of the settled account via e-mail which I have not received as yet, and the debit order is still going off my account. I would like to receive a paid up letter as well as be refunded for the amounts that went off after my account was settled.
Desired outcome: I would like someone to please stop the debit order, and actually acknowledge the paid up debt and send me a paid up letter as promised
This review was chosen algorithmically as the most valued customer feedback.
Please Help!!! I am beyond disgusted with MBD. Made payment a month ago still my payment has not been allocated to my account. I have been begging for a paid up letter but absolutely no one is getting to the point even allocating the payment or responding with a paid up letter. We have been emailing non stop as below is just an indication. I have sent the...
Read full review of Munnik Basson Dagama
Munnik Basson Dagama
-
Increase amount of settlement amount without explaining to me
MBD introduced themselves via sms and phone calls as the one assigned to collect payment as I owe vodacom. I was told to settle my account pay R583.15 and debit order was arranged. On the 20 January 2021 I received a call stating that my debit order didn't go through. Friday 22 January I deposited the amount of R590. To my suprised on the 27.01.2021 doing follow up for my paid up letter I was told I should have paid R692.40 without any explanation. I paid the settlement amount as communicated and I want my paid up letter as promised
Munnik Basson Dagama
-
Confirmation of settlement
Good day

Kindly note that as per my agreement to settle my jet account with the manager at mbd (Tebogo) who made arrangements with the client regarding a compromised amount to be paid as full and final settlement, i have fulfilled my side of the agreement however i am still getting numerous calls from their staff stating i still owe a balance. As i explain to them that the amount has been paid in full they cut the call and call again the next day.

Seriously this is such a waste of time and resources and i am tired of being harassed by these agents. I further have been liaising with sanele, an agent at this department who confirmed the transaction and said they were going to email me a letter stating the account was paid on full so that i can close it at the store.

I have had no joy since and have been explaining the same thing over and over to these agents who are so dof they just drop the call and call again the next day.
Desired outcome: Letter of confirmation of payment
Munnik Basson Dagama
-
Wrong number
I am very disturbed with the pathetic service im getting from mbd, first of all they are calling me on another phone when I have been updating my personal details with them more than 3times second of all I have made the necessary arr's with two consultants instead they continue calling on the 3rd party number. Pls take note that it is disturbing as this person is working, my account was handed over from edgars to mbd. I am very disturbed abt thr level of service, please assist as im really getting frustrated with this, id number Id no:8903150172085 Crystal Venesha Van Wyk contact no 0652296212
Munnik Basson Dagama
-
Standard bank credit card account
I was informed by Standard Bank this morning that MBD bought my debt from the bank in May. My last statement I received from Standard Bank was in May.
Since then I have made R10 000 in payments and on numerous occations I have asked MBD to send me an updated statement of which I have nothing received.
i have made numerous calls to them and ask to speak to a manager, they keep saying there is no manager that can speak to me.
i find it illegal that I am not being able myself the view the status of this account via a statement.
They have also harrased me constantly to sign a debit order of which I refuse as I have been paying my monthly installement direct into Standard Bank

where can I lodge an ombudsman complaint?
We are here to help
16 years' experience in successful complaint resolution
Each complaint is handled individually by highly qualified experts
Honest and unbiased reviews
Last but not least, all our services are absolutely free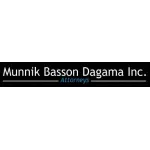 Munnik Basson Dagama contacts