Newest MetaBank reviews & complaints
Unauthorized use of my gift card
I purchased a vanilla gift card from CVS. when I went to use the gift card the next day, I had a 0 bal. when I notified both CVS and Vanilla, they both stated that Visa cards are protected from fraud and that Meta Bank will issue a full refund of $ 100.00. my email is [protected]@hotmail.com. I purchased the gift card on 1/23/2023 went to use on 11/24/2023 and was advised I had a 0 bal. someone used my gift card at an unknown target once for $ 32.32. then again in the amount of $ 87.68. I do not shop at target. I cannot understand how someone can use this gift card without my pin. this is an inside job. how else can my gift card be used. And VISA states that my money is safe from fraud.
Desired outcome: full refund
Vanilla gift card
Respected sir/madam

As per date oct 22 2023 around 4 pm I tried to check my vanilla gift card which initially holds 100 usd via portal provided by google but once I followed the process and fill the details of my card in a matter of time someone stole 98 usd and did shopping somewhere in target here in Austin Texas

My concern

Is that portal legit or just phishing site?

How can I get my money back?
Debit visa card
I had visa credits cards , i can not use , can i sent to you bank this credit card to you bank and you bank can refund or changes another one . my name is Thieu Nguyen. my phone is [protected] . my email is : [protected]@YAHOO.COM , my address is : 5568 lexington ave apt 326 . San Jose , CA 95123 . if you need more information, please let me know . Thanks for your help
Is MetaBank legit?
MetaBank earns 94% level of Trustworthiness
SAFETY NOTICE: ComplaintsBoard has analyzed MetaBank and determined that it has perfect credibility and is completely trustworthy, with a legitimacy rating of 94%.
We found clear and detailed contact information for MetaBank. The company provides a physical address, 12 phone numbers, and 2 emails, as well as 2 social media accounts. This demonstrates a commitment to customer service and transparency, which is a positive sign for building trust with customers.
Metabank.com has a valid SSL certificate, which indicates that the website is secure and trustworthy. Look for the padlock icon in the browser and the "https" prefix in the URL to confirm that the website is using SSL.
Our scan shows MetaBank website is free from malware and phishing activities, which are types of online threats that can include viruses, worms, Trojan horses, ransomware, and other malicious code, as social engineering tactics used to trick users into sharing their personal information.
Metabank.com has been deemed safe to visit, as it is protected by a cloud-based cybersecurity solution that uses the Domain Name System (DNS) to help protect networks from online threats.
MetaBank as a website that uses an external review system. While this can provide valuable feedback and insights, it's important to carefully evaluate the source of the reviews and take them with a grain of salt.
We looked up MetaBank and found that the website is receiving a high amount of traffic. This could be a sign of a popular and trustworthy website, but it is still important to exercise caution and verify the legitimacy of the site before sharing any personal or financial information
However ComplaintsBoard has detected that:
Despite a high level of trust, our investigation found issues with MetaBank's service, including poor customer service, lack of accountability, and responsibility to resolve complaints. Customers may face long wait times for responses, receive generic or unhelpful answers or no response at all. Only 20% of 0 complaints were resolved.
MetaBank protects their ownership data, a common and legal practice. However, from our perspective, this lack of transparency can impede trust and accountability, which are essential for establishing a credible and respected business entity.
Our Verdict: MetaBank is highly recommended company, but beware of poor customer service. Their 20% Resolve Complaints rating is a cause for concern. We advise using their services securely and reviewing complaints beforehand.
Excessive Fees for account holders
I have been banking with Ace (Meta) for 4 years. In that t8me I was always charged to cash and deposit checks even though I had an account. Recently my account was blocked for suspicious activity saying that I used it too much and they didn't know when it would be unblocked. I could not transfer m9ney which caused problems with paying bills and I could not use my cash app even though it was tied to my account. I paid $85 to cash a check and then $5 to deposit it into THEIR account, $5 for maintenance and a withdrawal fee. You are better off getting a chime. They are a joke. The representative called and asked what time I was available to talk and never called. Please don't use this bank.
Gift card
In June 2023 I purchased a gift card of $100 for a birthday present recently my brother who I purchased it for, tried to use the card and was unable to use it. It said that it had no money on the card I have read so many complaints from this company. Target should be a shame of themselves to even do business with this company. This card has so many complaints on their website as well, and now that I have googled information, I see that everyone that deals with meta-bank has had complaints Fraudulent I am going to go to the BB and to all of my social media outlets and let everyone know that they are selling fraudulent cards
Desired outcome: A refund
This review was chosen algorithmically as the most valued customer feedback.
I called on 8/25/2023 complaining about someone somehow duplicated my card number a charged my account $175 three times ($525) at 2 different Wawa made a police report and provided it and they still I haven't received my stolen money keep saying they need all this additional information. What else is it that I can get because to my knowledge there i...
Read full review of MetaBank
Visa debit card
Hello

I have three times now boughten gift cards that are visa from Target . Each time something has happened to the card preventing use without calling customer support and waiting for brand new card . Each time was either fraud right after activating or simply it stating zero balance .

Something is going on with your business . I have posted the address for this target that I have purchased the gift cards at . Also if you put my name in at least 2/3 cards I've had to call about
Desired outcome: Either stop selling cards or fix problem . Also faster time for getting our money
Unpaid closed checking account monies.
I closed an online checking account through META BANK/ Card.com and I NEVER RECEIVED my closing account balance (monies.)

NOT by papercheck; not by wire; not by money movement either.

The balance forward due/owed:

$2,100.00

The account was closed by me through Card.com March 28, 2022

(or 2021.)

How do I recover monies owed to me by Meta Bank?!
Desired outcome: I WANT MY MONEY NOW.
1022 dollars stolen
I had 1022 dollars stolen on june 6 i called rapid pay they took 3 weeks send card and my 10 days for my provisional credit is 2 weeks over due they wont give me any info they lie say no supervisor there i call right back theres supervisor they lied they have transferred my money to maria someone and refuse to give my money back even though they gave my money awayput me off for 3 weeks this is 2 time they done it
Desired outcome: Refund and people fired
irs debit card for 2021
Dear metabank,

i never recieved a debit card from you in regard to the irs

recovery rebate tax credit for 2021 in the amount of $1400.00. I claimed it as a tax credit for my 2021 taxes however the irs states a card was issued to me from your bank so that i don't qualify for this tax credit. Can someome contact me either at [protected] or email [protected]@gmail.Com.

To make sure i recieve debit card or proper credit from the irs.

Regards

william lemus
Desired outcome: GET MY DEBIT CARD OR MAKE SURE THE IRS GETS THE MONIES BACK SO I CAN GET THE PROPER CREDIT
Meta Pay money not returned to sender from Paypal
On February 22,2023 a payment was made by Gigi Rodriguez to me, Beverly Evvard via Facebook Messenger. Due to the debit card linked to my account being cancelled, the $760 went to a Paypal account owned by a third party. The third party was contacted, and on March 10th, Paypal closed the third party account and sent the $760 via Meta Pay back to the original sender, being Gigi Rodriguez. However, Gigi has NEVER received the return payment and there is a fraud request submitted on the payment method she used to make the original payment.

I am getting really tired of attempting to have the $760 retrieved, and plan to put in complaints to let people know that Meta Pay isn't a guaranteed source of money security. When I write directly on Facebook Messenger, I get a generic message, which shows me they are not paying attention, even when I sent the verification documentation.
Desired outcome: We need the missing $760 returned IMMEDIATELY to Gigi Rodriguez or to me, Beverly Evvard so that the case can be settled. Was unable to upload the scanned documents with all of the case numbers due to an incompatible format.
Gift cards
I receive a 50.00 gift card every year for doing a in home medical service. I did one in 2021 and 2022, I have the cards, on the cards the card reads, the funds do not expire, it does not say the funds are extracted 2.50 a month for not using them. I called the number on the back, they said that if you dont use them in a year, you are charged 2.50 a month. No where on the card does it say that, it took the whole 50.00. I called the other card which it says is that the funds do not expire, no where on that card does it say, that a 2.50 fee will be deducted every month for not using it. I never heard of this. This is so wrong. Why should a bank be given the right to take my gift card money.? I did a service to get a perk from my insurance co, they offer. Every year, they are getting ready to deduct another 2.50. In june for not using it, I went use them on sunday may 20th, and discovered this. Now the card I got 45.00 on, no body will take the card, they say there is a problem with the card, amazon, walmart, easysprit, krogers, now why is this card bad? It says there is a balance of 45.00 on it but I cant use it. Some one please explain this to me.
Desired outcome: i want my 50.00 and my 5.00 so far they have taken on the other card,
NetSpend all access prepaid card by metabank
I am trying to transfer money from card to another NetSpend card

I am being told that I have to get a new card in mail to do this NO

WHEN. MY FRIEND BOUGHT THIS CARD WE WERE TOLD I COULD TRANSFER FUNDS EASY

Been anything but trying to speak to a supervisor is almost impossible

The reps don't listen to you they keep on with their script like we not there

They are rude as heck
Desired outcome: Transfer my money
Replacement card
Can't get these rude employees, customer svc reps and supervisors included to send my replacement card. 6 weeks now - stop stalling! Stop conveniently hanging up! Where is company pride, compassion for ppl? I'm reading reviews of other poor innocent ppl who are suffering all because they have lost their money with pathward cards. I am dealing with the same thing.

Debit card expired 3/2023
Replacement card requested 4/4/2023
Multiple calls to metabank customer svc reps who hung up on me many times
5/4 still no card, just promises to send with arrival of card in 7-10 more days
Multiple calls once again with more convenient dropped calls
No other way possible to retrieve money other than with replacement card per your staff!
Cust svc reps, supervisors - didn't have capability to see if card has been mailed. No updated technology? How's that possible for such a huge company?
Todays date 5/10/2023- still no card.

Spending every available minute to post my negative experiences with pathward bank and it's staff! I will not stop until all wrongs are made right. News stations, local and abroad are being contacted. Social media used to warn others to beware! Maybe exposure on tv stations who will let me, along with others who have been burned by pathward, tell their stories! I am beyond shocked that this is the type treatment pathward allows to happen to sooo many of us hardworking individuals! Whatever it takes to get my voice heard! Please know i'm keeping a journal of careful notes.

No
Desired outcome: I want my money, every penny ASAP, followed by closing this account FOREVER
Visa gift card
I purchased this card activated it and now see a pending charge of $100.00 from Exectuablez.com? I called secure card and they told me to contact Metabank.

The reference number [protected] . She gave me the phone number [protected].

I have had issues with with Metabank in the past. Please look into this I never used the card!

Now the web page is down when I look executables.com on the internet.
Desired outcome: I want to dispute the charge as I haven't used the card only activated it.
my complaint is about identity theft within Advanced Refund in Orlando Florida.
In February of 2022 i filed my taxes at Michael Harris Sow City Taxes in Orlando Fl. about 3:00 ... now comes on November of 2022 i called Mr. Harris asked about my taxes not coming to my account direct deposited . the account was closed Refund Advantage sent the check to the wrong address . a year and 2 months later no one is trying to give me my money IRS is out of it do to my MR. Harris got the full amount of the refund $6641.11.
Desired outcome: My desire is to get $6641.11 plus $3358.89 which is stress backed on bills lost of trust in this company = $10,000.00 . or ill see them in court. Finial reach out !!!
Norwegian Cruise Line gift cards
I received ten gift cards totaling $950.00 for my 60th birthday in March, 2020. The day after my birthday, the world came to a halt, thanks to Covid-19. I put the gift cards in a safe place and waited for the world to re-open. Three years later, my wife is a bout to turn 60 and we decided it was safe to cruise again. We attempted to redeem the gift cards, only to find that Metabank had been slowly siphoning off money from each of the cards. My $950.00 is now worth less than $200.00. I was unaware this was happening, and I never received a statement of these internal transactions. Apparently, NCL was aware of these issues and severed ties with Metabank. That is of no consolation as neither NCL, nor Metabank is willing to make it right. I have contacted the Office of Consumer affairs and the Attorney General in Massachusetts to see if I have any recourse.
Desired outcome: Metabank should honor the original amount of my gift cards.If not, NCL should discount my cruise to compensate. After all, it is their name and reputation on the face of these cards.
Norwegian gift card
Purchased a $250.00 Norwegian Gift Card on 12/08/2019 and gave it to my parents for a Christmas gift. Due to Covid-19 they did not travel via NCL until 08/14/2022 (Reservation # [protected]). When they used the card to purchase an excursion, they became aware that the original value of the card $250.00 was now $193.00 due to monthly charges incurred since the card was issued to them. Nonetheless, they used the $193.00 value of the NCL gift card to purchase an excursion on their trip. Since the purchase used up the entire value of the gift card, my parents destroyed the card. Once onboard the ship, they were told that the excursion was cancelled and that the monies would be refunded. Without the original NCL gift card, it is impossible to access the funds on this card as they no longer have possession of the card. We have contacted NCL Gift Card phone number and they have done absolutely nothing to help. we were told by NCL that the credit was issued to a Discover card ending in 7485, but all they would provide were the last four numbers, which is of no help. I have proof of purchase for said gift card and all of the necessary information to substantiate all I am stating here. Please resolve this issue so that I may return the $193.00 back to my parents.
Desired outcome: A replacement gift card with a viable balance of $193.00. The following is my information: Sarah Dikranis [protected]. Please let me know what you can do to help me.
Metabank scammer call center employees
Usually I get an Indian based call center and I never had any issues, always helpful and solves my issues but this time it was different.

I called to check on suspicious Twitch subscriptions that I had canceled yet were still payed.

After stating the issue to an employee I think was named Pam, he had told me call Twitch using a number he read aloud with me.

[protected]

I was rushing to get errands done so I didn't think much of it and called.

It was an automated machine giving options I can choose from by dialing numbers, it sounded like Twitch as well, then my phone tried to download something, but due to my phone being protected, it canceled the download luckily.

I searched the number and to my surprise, it was a known "Spoofing" number for scammers to use on the busy and elderly. It makes purchases without you knowing.

I ended up calling 3 times, the 3rd call resolved my issue somewhat but the 2nd one "couldn't" do it...

Apparently, Call Center fraud is a very common issue.

Obvious to say I will be changing banks very soon.
Desired outcome: For it to be known to corporate unless they already know and are in on it.Regardless they should take accountability.
Tax refund fraud by preparer
I have been in a battle to re-coop over $$ 8,000 from Metabank/Pathward. My tax preparer lives out of state and when she applied for my advance she told me I was denied and NEVER gave me a "temporary" card, so when I received a card in the mail , I was confused due to she was advised to direct my refund to a private account- she didn't and over 6,000$ was spent on the "temp"card in Toledo, Ohio ( where she resides), and when my taxes were released from IRS, she managed to spend the remaining 1200.00.

I received a stack of denial letters saying I authorized these transactions which are conveniently less than 3 minutes from her home address. I have filed a police report- called the Attorney Generals office in Ohio, the police dept there, the District Attorney's office in Tennessee and Ohio,. I have screenshots of all conversations from day 1 saying she moved my money from here to there and over and over - Metabank wants me to respond to a denial letter that has NEVER been sent to me- I'll GLADLY release everything I have as evidence. And conveniently the "fraud" department phone is having issues … anyone have any suggestions?
Desired outcome: I want my tax refund and her prosecuted
Collect Your Trust Badge
Be recognized for outstanding customer service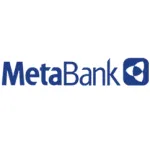 MetaBank

contacts
We are here to help
19 years' experience in successful complaint resolution
Each complaint is handled individually by highly qualified experts
Honest and unbiased reviews
Last but not least, all our services are absolutely free