Newest Maytag reviews & complaints
Non coin operating commercial washer
My brand new washer washed one load. I have a medical condition which requires me to wash clothes each day, which is why I bought this washer. Service was done, parts were ordered. My issue is that when I called customer service after 2 weeks is that nothing can be done until three weeks have passed per company policy. I am a disabled veteran who does not drive and have spent a lot of money to have someone go to the laundromat. I want to have the washer replaced with a new one and after talking the representative was told that nothing could be done until three weeks have passed.I asked her if I could speak to a supervisor and she said it was her. Three weeks for a part on a brand new washer is unacceptable when it took less than three minutes for you to take my money for your product.
Desired outcome: Replace washer with a new one, or refund my money plus expenses for laundromat.
Commercial washer
I purchased my Maytag washer in 2020

I've had a repair from Maytag to come out, over 1000.00 for repairs. I did my research on this washer and itt sound Very Reliable an American Made Product.

My washer don't spin properly it changes cycles on it own. I was told I need a gear box and a lid replacement that never worked properly! I spent good amount of hard earned MONEY on this American Made Product to find out it's No Better than a Chinese Product! I would Think I would have had 4to 5 years over service with this MAYTAG before it's break down!
Desired outcome: Denitra Ferguson [protected]
Topload washer mvwc565fw2
It Never worked well, now is worse after 3 years . It randomly does not finish. The clothes are still wet when it does. Not enough water to clean clothes and need to double rince to eliminate white streaks from soap. It takes hours to sense add water, sense, add water. A NEW Control board costs half the price of the washer. This company used to make good products. What happened to them. Never again. I had 2 old fashion simple top load Sears washers, each lasted 20 years.
Desired outcome: Buy different washer even though this is only 3 years old. It is not worth fixing.
Maytag Gemini Stove
I bought a Maytag Gemini stove. Soon after the big burner knob would not turn. I replaced the knob. About a year later, it froze again. The middle knob also froze. I have not used it since. (I always clean my stove thoroughly this is why I do not understand why the knobs get stuck).

The lower oven convection stopped working, then about a month later, the lower oven would not ignite.

I bought the Maytag stove because of their name recognition. I would be most grateful if your company would repair the above problems for me.

I also have a Maytag washer and dryer. I like the brand.

Thank you very much for your help.
Desired outcome: Repair the above issues for me.
Top loading washing machine
My new $1200 washing machine was delivered on 5/31/2022. It stopped working on 8/28/2022. There was no warning that the washing machine was going to stop working; it just stopped working. It was serviced on 8/30/2022. They needed to replace the gear casing. The parts arrived at the service center on 9/8/2022 to replace the gear casing. They serviced it again on 9/13/2022. In the meantime, have spent $140 at the laundromat. We are a family of five adult-sized people. At the 9/13/2022 service, they discovered that the oil leaked and ruined a different part. I don't remember the name of the part. I was told that it could be up to 60 days to get this other part. Maytag will only replace it if they cannot get the part within 61 days.
Desired outcome: I want a new machine or a refund on this one.
Washer hvw7232hw0
I purchased a Maytag washer for lowes 2 years ago and it dead. I guess the company motto of TRUST MAYTAG® APPLIANCES TO GET THE JOB DONE is no longer valid.

I called for service and the cost of the service was more than I paid for the machine. I bought Maytag as it suppose to be a good product I had one for 14 years and decided to upgrade the appliance as I was afraid it would start giving. Trouble as it was getting up,in age was I wrong the new one the agitator only worked on small loads cost to,repair 711 cost of the machine was 698. Then today I went to do a small load it was working and then it just stopped went dead cover won't open had a technician come out and said it wanted a new board which was 611 - so now the machine was going to cost me 1321.00 more than a new one the worst part of all of this I had to end up buying another Maytag much to my disgust as we bought the matching pair washer and dryer . I am so disappointed if I could afford it I would get rid of the dryer and buy a whole new set .
Desired outcome: $130.00 for a Maytag tech and 160 for another tech to say board was badMaytag should credit me some of the fees back as now I have spent 848 for new machine from lowes MVW7230HW
Maytag Washer MVWX655DW
In writing this, I wanted to express my disappointment.

I purchased this washer in 2017 from Lowes. Maytag is suppose to be a good brand to purchase. However, I am very disappointed in this product. In the last year I have replaced the W10528947 Washer Basket Driven Hub AND W10752283 Washplate 2 times! The parts are worn very easily. WHY?

Respectfully,

[protected]@gmail.com
Desired outcome: It was a poor purchase and I will not recommend buying another Maytag in the future.Has there been any other complaints made ref this washer?
washing machine model MVWC565FW0
Over a week ago our 5 year old washer quit working two mnths after the extended warranty expired. First thing, it did not spin out. We ran the spin and drain cycle which worked then. Next day, the agitator wasn't working, it was making clicking and other noises. Cycles not operating correctly, draining with lid locked too early, then no sounds, wouldn't spin, then trying to fill again. I described this to a local repair guy, his opinion was a bad computer. His price $350 plus install. Maytag used to be reliable. Did we buy junk? I sent a message several days ago, no answer yet! Says there will be a response within 3 days...

We are not at all happy and very disappointed with this experience. The first Maytag we had lasted 30+ years. The one prior to this one had several warranty repairs the last of which was not able to be completed as the part (control?computer) was not availabe for ove 6 months
Desired outcome: I want Maytag to address this complaint directly at your earliest!
Double electric wall oven model cwe5800acb, serial no. 21606403ga
Not a complaint but a request for help with a repair.

I previously sent the following information but have not received a reply or help with this:

This is a double electric wall oven model cwe5800acb,serial no. 21606403GA. The top oven will not heat; the bottom oven is fine.

I tried working with Sears repair and was charged nearly $200 dollars only to be told the needed part was no longer available.

I am hoping that you can locate the necessary part to get the top oven to heat up.

I cannot afford a new oven and would like to get this repaired. Can you help me find the part and a reliable repair service?
Desired outcome: Repair of the oven with the necessary part and a reliable repair service
Smart Top Load Washer with Extra Power Button - 5.4cuft
The machine was purchased and delivered in April 2022 for my elderly mother-in-law and broke down two months later in July 2022! The machine would not run through the wash cycle and would constantly be stuck in a loop.

The service from Maytag was awful. It took weeks to get a tech to assess and they admitted the capacitator broke down. No end in sight for when this repair will be done and my poor mother in law suffers.
Desired outcome: Replacement of the unit
Maytag Washer MVW6200KW2
Purchased this washer February 20,2022 revived on February 24,2022. The beginning of August washer stopped going through the wash cycle or the spin and drain cycle. Had to change cycles to get the water out of the clothes. Called for service on August 10,2022. Had to wait until August 22,2022 for a qualified technician to come look at the machine. Service guy was very nice came out looked at it and tried running a cycle. Machine was not filling with water and went right to done. He found that the controller was bad and needed to be replaced. The controller is not available for 4 to 6 months. Contacted Maytag and they are expediting the part which will take 21 days before they will give us an update and discuss alternatives. At this point I just want my money back and them to take the washer. It's a brand new washer and I am left going to the laundromat. By the time this is resolved I will have been able to purchase another washer with the money I am spending at the laundromat. Also by the time it is repaired the warranty will no longer cover it. Please just come take it away and give me my money back. I seriously do not think I will ever buy another Maytag with the way this is being handled.
Desired outcome: Refund my money and take this washer back.
BravoXL washer
This is the worst washing machine if you could even call it a washer. It dies not save water or energy false claims it's takes longer on each cycle which there for dies not save energy, have to wash sometimes 2 or 3 times extra rinses even then poor outcome. It has caused skin irritations allergies and due to all the viruses and all going on not disinfecting or cleaning items, soap still in bedding and clothing only part of the item has water or been wet the items are stagnant in one place by far this is a product that advertised false claims and a health hazard I have read a lot about this so far not any review that was not horrible. I will be contacting consumer product claims legal course and others who have complaints, maytag has always been a great company with quality products I hope we can resolve this. Thank you
Desired outcome: Replacement washer not bravo
Refrigerator
My Maytag refrigerator compressor went out the day it was delivered in Nov. 2021. Lowes was awesome and replaced it within a week. It worked for 6 months and then the compressor went out again. In MAY 2022 I filed a repair ticket with Maytag per their 1 year warranty. They approved the repair and sent out a technician to confirm the defect by June 9. Then 3 wks passed and no update. The compressor was on back-order with NO idea of when it would be available. Called Maytag and escalated at the beginning of July 2022. I had to follow their escalation process (3-4 wks). Allegedly they found the part - nope they sent a dishwasher part at the beginning of August 2022 to the repair company. I had to escalate for a 2nd time and had to wait 10 business days to see if they could find the right parts. They could not so Maytag then transferred the service ticket to the product replacement team for an approval of a new fridge. I had to wait another 3 full business days and finally was approved last week! Then on August 23rd they allegedly found the part and retracted my approval for a replacement. On 8/29 the tech came out to swap the compressor - it was defective! Now, I am fighting them AGAIN for a replacment - ROUND 5 OF ESCALATIONS! I schedule 3 MONTHS AFTER MY FRIDGE DIED WITHOUT $1000 of FOOD I HAD TO THROW AWAY. A family of 5 has been living out of a mini frigde and 5 coolers! STILL NO RESOLVE! #MAYTAG SUCKS
Washer
My Maytag washer purchase in 2018 has a computer issue. I began going through the Magtag questionnaire giving a complete description of the problem. Maytag set up an appointment for Mon. 8-12. Cone was a no-show. Maytag isn't willing to take responsibility for selling a product that was not built to last. Maytag enjoys a reputation that Maytag is not worthy of having at this time. I expect the proper response if a company wants to maintain its reputation.
My Maytag washer isn't working properly. Maytag has not responded in a way that solves this problem. I am a single retired teacher and the only one using this machine. With a name like Maytag this is unacceptable.
Washer Model MVW6200KW2
Brought the washer from Lowes on March 6, 2022. after about 3 months the washer flooded the laundry room and stop working. A tech finally came out after 2 weeks and replaced a part. the washer started working again. it has only been a couple months and the same thing happened again. I'm now waiting on tech to come back out and look at it. they said it would be three weeks before they will be at the house to look at it. this is unacceptable and I will never purchase a Maytag again. I have an infant in my home and I can't go three weeks without a washer. I really would like it replaced. I mean it is less than 6 months old.
Washer - bravo xl - model #mvwb835dc2 - serial # c73170377
I have used Maytag products for decades and been pleased with the overall quality and durability. However, the problem and associated cost of my recently purchased washing machine has prompted me to seek a new manufacturer. I purchased the appliance for my newly constructed home in 2017 due to its upscale features and appearance. Fast forward to August 23, 2022 when the automatic lid lock malfunctioned, and the machine simply went dead. We followed all the troubleshooting suggestions and finally paid a technician who stated that the control board was "fried" and beyond repair. He stated that a replacement of the board would exceed the cost of a new machine. The technician stated that he has seen similar problems with Maytag.

The 10 year warranty does not cover the control board, only the parts that Maytag has found to be more durable. It is obvious that the control board is not included in the warranty because Maytag does not have confidence in the reliability. Instead, the customer is left with an expensive product that will need to be purchased every few years.

This is even more disappointing because of the "Made in America" seal, proudly stamped on the machine front. Is this the embodiment of American craftsmanship and work ethic?

I grew up with a Maytag washing machine and recall that it lasted over 20 years. My parents would brag on its longevity and durability. It is sad that I cannot do the same with my own children and grandchildren.
Desired outcome: Replace the machine.Address the durability of the control board.Include the control board in the 10 year warranty.
Front load washer
Model # MHW5630HW0, Serial # CX0750569

Overnight the Quick Wash cycle time changed from 15 min to 43 min. One day it was 15, the next time we used machine it was 43 min.

Trying to find how to re-set machine to factory default settings, that is 15 min for Quick Wash.
Desired outcome: Information on how to re-set machine.
Maytag dryer door saging
Dryer Model YMED7100DC0

Serial M42701537

Dryer door started sagging and scraping on bottom. One attempt to readjust door was a littel successful but now sagging worse. We have two sets of Maytag Wahers and Dryers in the house, the older series Neptune Dryer has never had any problem after years of use. This Maxima Model is totally frustrating and with the limited use causing this Dryer Door problem. How is this to be rectified?

Dennis Pekush

[protected]

[protected]@sasktel.net
Desired outcome: Door repaired with no recurring sagging issues.
Maytag microwave oven model # mmv1175jz ser# tra4970876
It seems that on one can supply me with a owner's manual for the Maytag microwave oven I just purchased from Lowes on 04/27/2022. There are operations on the oven that I would like to do but without a manual it's almost impossible to figure out. I have talked to customers service, and they can't find a manual for the oven. Thank you
Desired outcome: get me an operational manual for my microwave oven
Washing machine repair
i purchased a magtag washing machineMVWC465HW3 serial CX50 02594 on 02/12/21 from Michaels Sales and Service 36 west market street lewistown pa 17044. I have purchased every appliance in my house (every) from Michael's with no major problems. I purchased this machine and service came out because I called. They checked and said it was off balance. (no banging noises and he never looked under the machine. Tech said he would be back with the parts I needed. He was here yesterday for one hour and said it was fixed. Now it won't work at all. It will not fill, light comes on and says it is sensing water but none comes in. Light comes on and says lid is locked. 30 seconds later the light comes on and says DONE. I am horrified by the lack of knowledge of their service department. To make matters worse, when I called today to report this the man (at Michael's) asked why I bought a Magtag. I said their sales people suggested it. HE SAID I SHOULD HAVE PURCHASED A SPEED QUEEN. I will never purchase another appliance from this store. Please give me some advice on how to proceed to rectify this problem. Joyce Sabol 9 Fairview Place, Lewistown Pa 17044. [protected]. jj.[protected]@verizon.net. I would have contacted the Better Business Bureau but I think this is a personal Magtag problem that can only be solved by Magtag. Michael's sales and service has been no help at all. Their recommendation was I SHOULD HAVE PURCHASED A SPEED QUEEN. The Manager of the store is Doug. Thank you
Desired outcome: I would like this Maytag removed at no charge. I paid nearly $800 for the machine and used it for about 17 months. I guess I will now try to go to one of the box stores to purchase a new machine.
Collect Your Trust Badge
Be recognized for outstanding customer service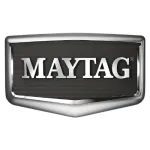 Maytag

contacts
Maytag representative

Maytag admin
We are here to help
19 years' experience in successful complaint resolution
Each complaint is handled individually by highly qualified experts
Honest and unbiased reviews
Last but not least, all our services are absolutely free