LuLu Hypermarket complaints
458
The complaint has been investigated and resolved to the customer's satisfaction.
LuLu Hypermarket
-
Service
Hii sir,
Today i went to lulu hyper dajeej kuwait as there is an offer for pampers at 5.99 kd ( flyer attached below ) . but from the billing they said it is 6.99 kd, i contacted the responsible staffs including supervisor there and they didnt gave an answer for this . Some staffs said this offer is for online only and some other said offer is over . From the flyer it is clear that offer is valid upto 14th february . I came for this offer and i bought another things for 30 kd . If it is your marketing strategy i appreciate it . Keep it up
Thanku
Shibin
Mob - 00965 55428139
Resolved
Complaint resolved, it wasbilling mistake due to system error
LuLu Hypermarket
-
Banana fry
On 09/02/2021 at 1320 HRS I bought banana fry for my guests from Nakheel Lulu hypermarket, it was very bad smelling with very bad taste ( like they used bad oil, I mean spoiled oil with multiple use). I'm a healthcare worker and I had to go for duty so I couldn't return the item on the same time. So please don't cheat us by giving spoiled food and spoil our health. I hope the concerned person with take a serious note on my complaint and do the needful.
Thank you
Desired outcome: Don't cheat the customers
LuLu Hypermarket
-
Product
I placed an order on lulu order no 0220464154
It was supposed to be delivered in 4-6 days but didnt get delivered till now need help as soon as possible
LuLu Hypermarket
-
morning break fast - Lulu alnadha branch - Feb5th morning 10am
Feb-5th
TRN-100228723100003
We purchased breakfast 1> upma 2> kesari 3> Avil
Issue found- both items are not well cooked properly/ upma has no taste+ the green piece added are raw. Completely disaster food and the cook who has done this seems no experience, we are customer for this branch for more than 6 years and never raised complaints, but this is completely unhealthy food for all my family, we thrown all into the garbage..
hope this complaint has the resolution soon.

Upma+Kesar+Avili- cost-3.85+3.00 +3 AED here cost not matters, quality of lulu really matters.. so that we cannot loose trust..
manoj - 0507901426
LuLu Hypermarket
-
Delayed delivery. Wrong item delivered. No support from customer care
I Was ordered one items on 22-01-21 through online. Delivered after 4 days but wrong item received. Mailed to customer care 5 times. Called to customer care 5 times for replace or refund. Only the replay is, relevant team will contact you soon. I don't know that "soon" means "wait for long time"

Today is 01-02-21. No further movement from Lulu customer support. Its really irritating, annoying and wasting my time.

Harish
LuLu Hypermarket
-
Electronic
I bought a vacuum machine from WTC store as per your merchandise advice They gave me open one to try it at home and said I have 7 days to return so I tried at home and it was opposite what it must do instead of sucking the dust it makes it fly away I bring back your shop and they refused even to see it and get it Am trying to return and I went more than 5 times to your shop but Ansar the duty manger is refusing even to see me, he meet me one time and after the receptionist saying he's busy Your team is so un professional and un leiable and they need training before they are sales selling people and first not polite is there manager that he knows there problems and ignore Am expecting to solve my problem and receive a call back from manager who knows his job and respect it
LuLu Hypermarket
-
To be improved understanding between lulu staff for avoid the customer irritation
Date : 23.01.2021
Mobile No. 66548103

Dear Team,

Yesterday we went to Lulu for exchange the cloths, Customer care manager call the section manager explained him, we went along with him and select the items and the same shown the section manager, he said Ok pls proceed to bill counter, at the time of billing Mr. Hari prasad (97248732) came and discussed with section manager and he said not possible to exchange.

As per your staff instructions only we have select the items, but they are suggesting to re-select again, finally we came to know that this is waste of time. we can't spend another 30 to 40 mins along with small kids.

in UAE 8 years i have good experience with lulu, first time i am facing this type of annoyance, i am sharing with your for getting better service in future. Also request you resolve my concern without any misperception.

Thanks & regards
purna chandra rao
LuLu Hypermarket
-
Additional bill has added
Sir,

I paid my bill 1690 to Mahdi Esasm Al Bahrani through bill no 663770006043789420210122095823 and I noticed that 253 riyal bill has been added without any order or buying.

6281166008602 Esawa Quicknet price 263 SR. kINDLY RETURNED MY MONEY WHEN I DIDNT BUY ANY THING.

THANKS

M. ASIM KAHN
[email protected]
LuLu Hypermarket
-
Service
My order number was : 0219097655
Delivered at January, 5

I ordered mango. Mango I got are totally other type, but in the bill- same as I order, also there are no stickers about weight, and this 2 mangos are not 1kg. Same situations happened before, so time to say!
It's not about this small amount of money (small for me, but when u do like that with all staff to everyone, it's big!), but mostly that it makes me feel cheated, that Lulu does not respect her customers, which in turn suggests that shopping in Lulu is not safe.
When I wrote about this to the customer service, on the same date : [email protected], no one even answered me!
Desired outcome: Actions made
LuLu Hypermarket
-
Customer Service
I am waiting for more than 15 min for buying one pedestrial fan . Lulu Hypermarket, D Ring road Qatar . Some of the fans don't have price tag on it and I asked 2 customer service personnel to help me with it. Still I am waiting for someone to get assistance from . I am not asking Lulu to take care of everyone in busy hours.but this attitude is very poor.
Desired outcome: Try to give some attention if someone is asking for assistance.
LuLu Hypermarket
-
Lulu at Al Wahda
We have been buying groceries and other items from Lulu for last 25 years and we are satisfied with products and fresh vegetables at Sawan Ajman Lulu but since we started buying from Al Wahda Lulu we have been experiencing spoiled or stale products from them. This is our second time we bought the drumstick leaves and it was not fresh and had a funny smell and taste. It was rotten. Sometimes the fish we buy also is stale and smells awful.
LuLu Hypermarket
-
Delivery of the wrong tins of heinz beans
I emailed days ago about a delivery of 4 cans of Heinz Beanz that weren't the type I had ordered.
My ticket number is 120636. The matter is still 'being looked into' since Sunday.
This has now taken far too long.
I want the matter resolved today please with a delivery of 4 cans of low sugar and salt Heinz Baked Beanzs.

Kind regards,

Marion O'Byrne
LuLu Hypermarket
-
Wrong delivery / delay in delivery
Hi,

1. Order No. 0218447889 was for Mobile (Samsung Galaxy A21S SM-A217FZWJXSG 128GB White). however I received Laptop bag instead of.

2. Order No. Number 0218447067 was for Samsung Galaxy A21S SM-A217FZBJXSG 128GB Blue, however till now I did not receive any mobile even I am checking with the cargo company and they responded to me that they did not get any thing from lulu hypermarkets.
LuLu Hypermarket
-
Service
My order number was 0218287754. I ordered last 27/11. And said on the description within 3-5 days. Until now 6th day the item still didnt arrived. I contacted the costumer service but they claimed until 8 days ive been calling them since then but they giving me the same answer.. Been waited so long. This is so poor service from lulu.
Hope to take actions from my complain and get my items as soon as possible
LuLu Hypermarket
-
Pumpkin seeds from lulu hyper market, seeb
I bought pumpkin seeds from lulu hypermarket in seeb. The pumpkin seeds are rancid and it tastes "off". I opened the packet after reaching home and tastes it.. The nasty taste makes me repel.Consuming stale seeds may hamper digestion in kids and can cause other harmful effects in long term. This is not my first experience... When I bought packed seeds from the rack, most of the time it is stale.. But when bought from roastery section after testing, it is good. Buying seeds is more like a gambling..
I look forward for resolution to my problem... I value every penny and I dont have money for gambling. We don't want anything for free, but we want something good for what we pay.
Thank you
LuLu Hypermarket
-
Services and product
Hello... Vestel washing machine which I buy from lulu have some problem (under warranty) I called many times customer service from last day. Only once they picked my call and diverted to concern dep. But they didn't picked! After that many times I called then even costumer services didn't picked the call... So if they never pick up the phone call how they can resolve the issue
LuLu Hypermarket
-
Bad behavior of cashier
Cashier : Dianne Karla
Id no : 431974
Lulu Bin Mahmoud Branch
Doha, Qatar.
The above cashier has the worst attitude ever. Speaking rudely and and through my stuff in careless way and when I tried to get the shift manager. However, they kept speaks on their own language.
Surprisingly, the shift manager said to me you can use the complain box if you have a problem. Which show a complete carless attitude from the cashier and her manager.
After that the cashier back to the counter with more aggressive attitude toward me and my family.
Very bad experience !
The complaint has been investigated and resolved to the customer's satisfaction.
The company has left an official comment on the complaint.
LuLu Hypermarket
-
Lulu supervisor rude behavior - jubail branch
Date:19th November 2020

Dear sir,
Please inform that after Paid off grocery bill number With good receipt we move out from the bill counter Lulu jubail branch TRN:300060864110003(Receipt 382150). we confirmed that no bar coded item kept our self . supervisor without evidence claims that we stolen some grocery item from the shop also questioned in front of the public in addition failed to proof the evidence to clarify such as CCTV footage but they spoiled my day finally they claims that my appearance look like thief(tamilnadu). I totally frustrated questioned in front of the public even i never stolen any item from your shop.
Resolved
The complaint has been investigated and resolved to the customer's satisfaction.
LuLu Hypermarket
-
Not in product
Sir.
Actully not a complaint yesterday we got offer brousher from outlet. Some products prices are not correctly menssioned.In arabic and numerically were diffrent
Please rectifed this problums as soon as possible.

I am riyas in saudi arebia
0509288425
This review was chosen algorithmically as the most valued customer feedback.
I ordered some stuff online from the lulu app and they missed 1 item and the other item I orderedwas chicken breast pieces but they delivered chicken thighs. I emailed [email protected] and asked them to send the item which was not sent and replace the chicken & they only replied with an invoice of cancellation of the item which was not sent. I...
Read full review
We are here to help
16 years' experience in successful complaint resolution
Each complaint is handled individually by highly qualified experts
Honest and unbiased reviews
Last but not least, all our services are absolutely free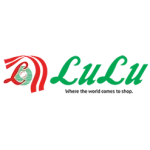 LuLu Hypermarket contacts
LuLu Hypermarket representative

LuLu Hypermarket