Light In The Box complaints
583
Light In The Box
-
My refund
I ordered a few dresses from Light IN The Box. Shortly afterward I changed my mind and had UPS ship the package back to them. I never received nor picked up the package from UPS. I then notified Light In The Box that this package is being returned back to them for a full refund. They then informed me that they do not refund money back on purchased orders. That was never stated in their policy agreement. After arguing going back and forth with them, their customer service then apologized for any inconveniences they may have caused me and agreed to refund me back my money. It's been a couple of months now and I still have not been refunded. They have their products and my money. I want my money back. Ticket Id: 25628250
Desired outcome: Still haven't been refunded. I want my money back.
Light In The Box
-
Complaint
refund or resend old address%[email protected]@greene st in phila pa!(!$$ moved away new address erie pa16503239E12th street16503 resend or refund pncbank CALL18663042818 CARD 6832 ericcaldwell SSN169585688 on june24TH 22year of send check erie pa16503 ERICCALDWELLitsyour dission ligthin inthebox corporate office ceo pres board email dission 23RD june email [email protected]
Light In The Box
-
Linen womens dress
Dress purchased in size small. Was so big, I could fit 3 of me in dress.

When I tried to return, was told it may cost me more for return postage to China than the cost of the dress. Something like $30 to return for USPS. I was told to keep dress (that I can't wear) for a very small discount on next order. This "store" feels like a scam and I would never order from them again.

Buyer beware.

Total waste of hard earned money.
Desired outcome: Refund with small return charge. Dress was mailed from somewhere in USA
Light In The Box
-
Order Number 55023586
I ordered the following items

2 dresses - Not fit for purpose (Very inferior quality)

3 Necklaces - 1 has just broken

I have complained the first thing I am offered is 30% discount on the dresses, then when I say but the dresses cannot be worn as they are rags I get offered 50%. These items of clothing are only fit for the bin and now one of the necklaces are broken to.

I want full refund for the dresses and a replacement necklace as I do like it but its clearly poorly made.

regards

Suzi Thomas
Desired outcome: Refund for dresses
Light In The Box
-
I can not get to return my order!
I ordered 2 t shirts, which took weeks to get to me, and they are too small. I have tried for 2 days to try and get a return form and address and they make it impossible to do so.

Also, they want me to take a video of me wearing the t shirts to show they are too small. Ridiculous. if you can not do this you can not go any further for a form!

Also, the time I have spent on the computer trying to chat to someone, or thinking I have got it all wrong, is absolute madness. They obviously do not want any returns.
Desired outcome: To send my items back and get refunded for them.
Light In The Box
-
Ordered camera of 126 euros & they sent a cheap product, ask to send it back paying for transport costs/no return docs
The company seems to operate fraudulently

I ordered a camera for 126 euros and light in the box / mini in the box sent a cheap product, per attached picture

On their website they then ask to document with pictures the proof but their website does not work properly to upload pictures. So you can't do it. You then ask them where to send an email

You send them an email with proof attached

that person does not reply on the email.

They continue to answer online but ask you to resend the wrong product without a specific courier service nor the proper documentation that goes with it. They can't provide a return label !?

then they ask the client sends it back paying for transport costs of 30-40 dollars without a proper document that goes it; no pick up service ; no return label.

It appears fraudulent. It is not professional.

When a company sends a wrong product it is up to that company to arrange for a pick up service that ensures the product arrived safely back to the company. It is up to that company to pay for transport costs.

That company needs to perform the refund

They ask to send a package back in a way chances are real it will be confiscated. This company asks to return a product without a return label

It is up to the company to pay the transport return costs , refund and pick up the parcel.
Desired outcome: professional pick up of the wrong parcel at the expense of the company that sent wrong product with proper documentation -Complete refund of 126 euros
This company looks like acting fraudulently. I want my money back.

They mark tickets as solved and don't reply when it is not the case.
Still no reply from the company. They closed the ticket on their website without solving it.

The propose a solution which they know is unfair financially and risky / will most probably not result in a refund.

I want my money back
Normally for other companies when they pick up a return item it costs them only 1 euros/ dollar so it is very abnormal to want to charge 30-40 dollars for sending a wrong product to a customer
Light In The Box
-
Purchase not received
I made a purchase of and I phone 12 mini phone cover on the 22 May I still haven't received it and my tracking number is not recognized my order number is 2205220855419243 my tracking number is Qp921469615GB so no purchase and out of pocket not very happy. Before that I ordered another phone cave with absolutely no problem! I purchased this item on line with the App it was in total £15 plus I am very upset and hoping this issue can be resolved as soon as possible. Thank you Elizabeth MacCuish
Desired outcome: I receive my purchase
This review was chosen algorithmically as the most valued customer feedback.
Janusz Derzak Order # 2112121051329760 Aurora, Colorado, US Lightinthebox Company Customer Services; Formal complaints regarding delivery (Dec 24, 2021) Shirt and Jacket (ordered Dec 12, 2021) order # 2112121051329760. The product does not meet required standard contains wrong shirt delivery and faulty Jacket. First request letter for return/refund...
Read full review of Light In The Box
Light In The Box
-
LightInTheBox - never received my refund.
Good Evening

I would like to submit complaint against LIGHTINTHEBOX.

They closed my case before was resolved so no way of communicating. I have emailed several times with no reply.

I have never been given my return on an item I returned in March 2022. You have my money £249.36

I am now beyond the point now as the customer service is a appalling, I have all emails to prove the level of terrible customer care. I will never shop with this company again nor would I recommend.

I would like to have response
Desired outcome: I want my money back
Light In The Box
-
Men's henley t shirt
The shirt delivered to me is not a Henley product. It does not resemble the catalogue product other than it's a t shirt with some of the correct wording.

Ordered 2022-05-20 23:12:24, Order# 55378990, paid through PayPal Express

Both front and back of the shirt has BUIE BU printed instead of BUILT IN.

I am returning this particular product as it is not the garment advertised.

James Brumwell
Desired outcome: Henley cotton t shirt.
Light In The Box
-
Dress not as advertised
I ordered a dress from Light In The Box and it arrived after an extremely long wait only to find it was nothing at all like the dress in the photo and was a very cheap and poorly made item. I tried to return it, and originally they offered 3 options (a. A 30% discount voucher for future products bought with them if I kept the dress. b. 20% refund and keep the dress. or c. Return and refund) but was given all sorts of reasons as to why this couldn't happen once I'd made my choice, which was to return it for a total refund. I was told that it was a customised and therefore non returnable item. It was just a standard off the rack dress (not customised at all!)
Desired outcome: I WISH TO RECEIVE A REFUND.
Light In The Box
-
Purchased 4 t-shirts
The vendor, Lightinthebox, failed to deliver the t shirts I order on time by April 28,2022. The USPS tracking advised me the delivery was delayed as of May 6, 2022. Therefore, I disputed the credited cards charges and asked for a refund.

However, I was surprised to be notified by the Dispute Center of my credit card company no credit was awarded to me, because based on the vendor provided delivery records, it claims the shirts were delivered to a mail box on April 28. The vendor forged a delivery record, which was contradictory to the USPS track records I had, and I never received the delivery, as it is delivered to a PO Box not to my home address. The vendor lied and tried to get away with it. My advice is : Do not do any business with the Lightinthebox!
Desired outcome: The vendor Lightinthebox should be honest and give me the refund $90.52 since it never delivered my order of the Tshirts to me ..
Light In The Box
-
Women dresses
VERY cheap quality! They don't know the difference between cotton and polyester based on the description and what you get. Some of the buttons were actually part of the pattern on the dress and not real. They give you a 40% refund or a reward to buy more cheap clothing in the future. Shipping it back to China to return it costs $80-100! So you're stuck with clothing I'm embarrassed to even donate. Customer service is also very lacking in service. Purchased April 9. Took 6 weeks to receive 4 of the 5 items. Do NOT use this company!
Desired outcome: 100% refund of all 4 dresses.
Light In The Box
-
Cannot use website to request a return, not working
Received dresses size ordered: S knee length

Size delivered: S "ankle" length, measuring 4 ft long!

Tried to use customer service page to request a return: uploaded 2 x pictures 3.3 MB (max 10MB) but didn't work, form won't submit

The delivery of goods I didn't order is not my fault and I would like a full refund on two dresses both wrong size (not size I ordered). How can I do this when your app isn't working and I cannot contact customer services?
Desired outcome: Money back
Light In The Box
-
Everything!!!!!!!!
Parcel arrived with big hole in had obviously been opened and badly taped up again !I took photos opens rest of parcel 4 shirts missing ! I've filled in ticket sent photos ! Sent email the 4 pairs of shorts received were gorgeous but one pair had split seam ! I contacted as soon as parcel arrived ! I'm getting nowhere they owe me £ 55 quid plus compo for slit shorts HELP HELP HELP
Desired outcome: Refund for missing clothes 4 shirts totalling £54.17 and either replacement or refund for split shorts
Light In The Box
-
Return issue
I purchased 2 shirts from this company and they were poorly constructed with thin material and did were too small. I placed the request to return as per the instructions but were told they did not have any return labels and could i keep the items for a 25% off coupon for my next order. I explained to them that I was not intending on purchasing anything from them again since the quality was not up to decent standards and again they told me that they did not offer any return labels. In order for me to get a partial refund, I needed to send the package back to China, and at the USPS cheapest rates it was $70.98 and that once they received it, a refund would not be processed for 6 weeks! What a scam!
Desired outcome: full refund
Light In The Box
-
Returns
I recently purchased a dress from Light in the Box that I wish to return.

I am finding it impossible to find out how to do this. I had no invoice in my parcel and no simple way to make a return

I have tried supplying my order number 54960774, my email address [email protected] and my post code BS161TY only to be told you don't recognise it. Plus having paid delivery postage I was surprised to find that I had to pay return postage
Desired outcome: I just want to return my dress and get my money backDeanna Gould
Light In The Box
-
Return issue
I have contacted them numerous times over the past 48 hours about 2 dresses I want to return. I received a ticket number but no information about return address. All they want to do is offer me 10 percent refund.

I do not want the dresses as they do not fit I contacted them the same day the dresses arrived so well in time for returns period

Why wont they just send me an address to send the dresses back and refund me in £34
Desired outcome: Full refund like any other company does
Light In The Box
-
paintings
I am an artist selling my artworks online. Last year I discovered that Light in the Box stole one of my paintings and made 521 copies of it and sold them on their website without paying me royalties or asking my permission. Or mentioning my name! They even used my own photos from my website to sell it as theirs . I sent them letters asking for royalties they never ever replied. To date they owe me over £3500 in royalties! Fraudulent company, stay away!
Desired outcome: To be paid what's due to me for stealing my intellectual property
This review was chosen algorithmically as the most valued customer feedback.
I bought some clothes from this company and although I ordered small they were massively oversized and did not fit. They make it sound so easy to be able to return and refund but once you have paid, processing took almost a month and the returns rubbish! What a scam! This is the email I received Dear Customer, We are sorry the product does not fit...
Read full review of Light In The Box
We are here to help
16 years' experience in successful complaint resolution
Each complaint is handled individually by highly qualified experts
Honest and unbiased reviews
Last but not least, all our services are absolutely free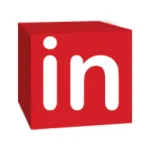 Light In The Box contacts