DHGate.com complaints
346
DHGate.com
-
guitar i payed for
i bought a guitar from guitar legends ac dc 3402835197 they never post it 6 months gone past have never answered my messages until i asked for my money back they messaged me said they would post it if i agreed and shut case so i agreed now they still ignore my messages and i have lost £300 what a scam will never buy from DHgate again was a shame because i was willing to buy many more guitars but i have lost my money on my first purchase with Dhgate not good for Chinese trade to uk really bad customer service not answering my messages
Desired outcome: money back or the guitar i payed for
DHGate.com
-
Order never shipped
I placed order #3419262316 with Juwanstore on 4/7 for a pair of sandles in the amount of $79.05. I received a tracking number and after several weeks of no movement and limited information from the shipper I opened a dispute 5/20 indicating incorrect tracking and requested they be reshipped. The seller agreed. I requested a tracking number and he provided the same tracking number. I gave it a few days to see if by chance it would move yet nothing. Over the next 20 days we communicated and he gave multiple reasons why there was no record of my package- logistics slow, post office closed, etc. I called the china post customer service and they advised the number I have is not a valid tracker.

I attempted to submit an escalation however DHGATE has a loop in their system where it gives an error on valid email and phone numbers on the form and therefore you can not submit. Customer service will not help either.
Desired outcome: Please refund me money.
DHGate.com
-
Item delayed significantly
Hi,

My order still has not arrived and it has been almost a month. I was told that my items would arrive within two weeks, but this is way past that time. I am not even able to track my items shipping so I cannot tell when it will arrive. I planned to be home to sign for this item, but now I can no longer take time to be home when it is "scheduled" to arrive. This is very upsetting as I spent a lot of money on this item.
Desired outcome: Please refund.
DHGate.com
-
Refuse to process refund
The absolute worst !

The absolute worst ! No power over any of the seller.

I ordered an item and the next day chatted the reseller to see if I could change the colour. He told me if he did the shipping would take an extra two weeks. For the exact same item! it was not being shipped or process at this time and a month later is still not. So I told him there is no reason for an item to take two more weeks to arrive just because its a different colour when all the items are describe as arriving at the same time no matter the color.

My refund request was denied and I contacted customer service who told me that because the seller refused they could do nothing until the seller process the refund or to wait for the shipping deadline, that is 3 month after my order was placed. I have reached out to the seller multiple times and I believe he is now mocking me because he keeps replying ; reason for refund :the buyer doesn't' want it to all my messages. The seller is Dhtrendyshoes66

Edit

Delete

Share
Desired outcome: I just want my refund
DHGate.com
-
Payment twice booked!!!
I placed an Order for Two items from dhgate and although I payed only ONCE I was charged twice. I even have Proof from My Bankstatement. I have not been able to get any information from dhgate and their customer service is completely non existent. I would like full Refund as Quickly as Possible or I would never shop at DhGate again and will be forced to take Legal Action.
Desired outcome: Full Refund Plus Shipping Costs (the Order was Immidiatly Canceled)
DHGate.com
-
Seller doesn't want to take responsibility
I ordered 8cm high heels, and received 12cm, plus shoes size is way off, fits big on me, seller is dodging my request.

I have explained many times but he keeps sending nonsense messages of being honest but he doesn't want to be honest with customer. I also sent him pictures. All i need is a pair of shoes that i can wear, im not asking for much, either i get the right ones or get my money back and I'll send the ones i got.

Seller: angel888999
Desired outcome: Return item and get refunded
This review was chosen algorithmically as the most valued customer feedback.
In mid 2020, I purchased four items to the value of AU$43. This was done online through www.dhgate.com. I waited for a number of months and I never received the items. Nor was I offered a refund. During the following months, I became very unwell and consequently was in hospital in November (I have the paperwork as proof). This didn't allow me to follow up...
Read full review of DHGate.com
DHGate.com
-
Not receiving goods
Order number 3373644969 says delivered but never received. I've been waiting almost 2 months for my package. DHgate representative claimed they opened dispute for me but they never did! I gave the representative my claim number for it not being delivered and the representative claimed it has to be a letter, my post office doesn't write letters! They gave me the number that's it! The DHgate representative continues to say it won't work. Also another part of my order which is order 3373644969, it's been in transit over a month and DHgate says 1 month guarantee for shipping but they won't give me my money back. I will never use DHgate again, I want my refund.
DHGate.com
-
Service
Im trying to remove my credit card to stop keeping it from making me purchase stuff with the same card but sadly there's no option, dhgate have removed the "remove" button for literally no reason it's either they bring the button back or at-least make a way to remove the card from checkout after purchase, because first of all when you purchase something off of their site it doesn't allow you to choose to save your card or not.
Desired outcome: The "remove" card button should be put back.
DHGate.com
-
Shoes from taiyitong
I ordered top quality running shoes kayne west (yesterday) (order: 3357494383)
on August 09, 2021 for a total of $86.18 usd.
Package: LY854763484CN
I have not received my order!
I have already paid!
Please give me some information. I need to know why I have waited four months. If you cannot provide my order I would like to be refunded and have my money back. This is the first time that I order online and not receive my goods. It should have arrived a long time ago!
Urgent!
Kristian
DHGate.com
-
Order no:3355470661 guitar
- 8/3/21: Ordered guitar. Order NO:3355470661. $279.05
- 9/25/21: Received incorrect item by mail (Bass Guitar).
- 9/26/21: Seller contacted me and said they made a mistake and shipped me the wrong item and I was to ship the Bass to another person and that person would ship me my guitar.
-9/27/21: I shipped the Bass to Tom Harrison. Cost: $76.90.
- 9/30/21: Per UPS Tracking Bass was delivered.
Since then DH Gate will not provide a refund for the guitar or the freight and is talking in circles playing word games to deflect me. I never received my guitar either.
Desired outcome: $355.00 refund
DHGate.com
-
Received wrong purse from a seller
DHgate does not protect their buyers. I purchase a purse from Boutique_bags on 7/7/21 for $76.86. Upon receipt I notified the seller that the wrong item had been shipped. They offered $5 compensation. I declined and requested a full refund which the seller accepted. They ask that i send the bag back. I agreed to send back as long as they refunded the shipping cost, to which they again agreed. The bag has been stuck in customer in Guangzhou now for 3 weeks. I have still not be refunded for the $76.86. I am happy to wait for the $40.00 shipping cost until the bag is received by the seller, but I am not willing to continue to wait for the original product refund. I contact DHgate customer service yesterday and they said they can't help me as it's been more than 7 days. This is not acceptable from DHgate or the Seller side. I deserve my product refund now! DHgate you need to stand behind your customers when
Desired outcome: Immediate refund for the cost of my item
DHGate.com
-
DG 335 guitar
I ordered a guitar Xuebin Bian who assured me many times he was building it.
When it arrived on August 26 right away I knew it was made in your factory and not as he claimed. Are you aware he is doing this fraud? Do you care?
He needs to refund my money and to be stopped from doing this in the future.

Thank you
Ross Abbott
42 Joanith Dr
Toronto Ontario Canada
email address is [email protected]
DHGate.com
-
Transit
so I ordered some Nike dunks June 1st, 2021 on DHgate. The estimated delivery date is August 31st. the package hasn't left China yet at all, ( I don't think ) and keeps going in and out of transit. ( keep in mind my package has been in transit for over 50 days.) Do I expect my order on the estimated delivery date or later? I hope to have them before September 7th.
DHGate.com
-
Item not received
I have purchased an item back in November 2020 and did not receive it. I tried to reach the seller, called Mudanflower - several times and they declined to either refund me or send me a new item. I reached the DHGate customer service representatives who have either no clue about customer service or intentionally declining to address my concerns. Every time I communicate with them, they direct me to the seller who is not will long to help. The seller Mudanflower always gives me a tracking number that is not available — UJ745662003CN. The product order number is 3271038416.

The customer service says product is closed without my intention and I need a refund of my money.
DHGate.com
-
Items not received. Fraudulent charges on my credit card. Legal services obtained for charges where items were not received
I ordered items two months ago. I never received my items. The seller somehow managed to delete the tracking information and submit a new tracking info to appear as if the order was delivered to my house. Seller then refused refund and said they'd send a new package for **.** which I declined. On the last day of escalation I had a charge from the sellers direct company charge an unauthorized **.** to my account. While I was able to stop that fraudulent transaction, I had not given my credit card info to that seller, only to the DHGate platform. The escalation representive Ally was not in communication with me. I could not reach her through the DH Gate platform due to page error code *** to upload evidence. I could not reach her through the chat online customer service. The supervisor Mary at customer service said she'd send the information to Ally. I tried emailing Mary and the management at DH gate on * separate occasions with no reply. I had to hire an attorney who then sent an email to Ally who responded to his email that she'd have to close the case because she hadn't heard from us. They still have **.** plus a *.** transaction fee and after many requests to get the contact information to their legal department, they've refused to do so.
Desired outcome: Refund for 67.11 plus 4.95 international fee and 500.00 in attorneys fees
DHGate.com
-
Wrong refunded amounts
Hello,

Many orders from the same seller were not honored properly and the seller decided to refund me for the missing or the non matching items.

Unfortunately DHGate did not refund me the proper amounts.
For order number 3338558643, 22.00usd were agreed to be refunded but only 13.00usd were sent to my account.
For order number 3338546324, 18.05usd were agreed to be refunded but only 7.05usd were sent to my account.
For order number 3338581696, 5.00usd were agreed to be refunded but only 2.00usd were sent to my account.

The prices agreed are the actual prices I paid, there is no coupon that acted after that.

Please solve the issue.
Thanks.
Desired outcome: Refund me what I spent (actual money not coupons)
DHGate.com
-
Scammed by dhgate dispute process
I ordered a bag that cost $130 from Dgate. When the bag arrived it was completely different than the pictures in every way. It was not double-sided and it did not come with the tag that was advertised. It was also a completely different fabric. I wanted to return the bag and at first the seller said no. So I escalated it through chat end it ended up getting sent to mediation. I was run around and terrorized by the customer service people and mediation person for two weeks. Every time I responded to the offer from the mediation, I will get an email saying that they did not receive my offer so my dispute is closed. This went around and around for about six or seven times. I have perfect evidence and even the mediation person said that I could return the bag for a full Refund and seller pay shipping, however when I would respond and say yes I will take that offer - I would receive a message saying that they have not received my response. I responded both on the site and email. I was given an email address by a customer service rep by chat, they said that was the mediation persons email - —however when I sent them Messages, the emails were bounced back as email invalid. I need to speak with an English speaking customer service rep. Order : 3340521844
Desired outcome: FULL REFUND- seller pay shipping.
DHGate.com
-
Tracksuit and shorts and shirt order number order no:3335768116
Order number Order NO:3335768116. This website allowed a seller to send a gray plastic bag that was supposed to have a tracksuit, xxxl hoodie and sweatpants and also shorts and shirt and it had nothing in it. Only 2 empy clear plastic bags. I sent the website DHGate.com PROOF because the plastic bag sent was too small for all those clothes. the contents listed was just 1 tshirt, and also most important, the weight of the package was 1/3 of a kg, it wa actually less than 1/10 of a kg because it was empty, but there is NO WAY a package can be 1/3 of a kg with an xxxl mens hoodie and pants and shirt and short, impossible. it would weigh several kg. I sent proof and the website ignored me and sent the payment to the criminals in china that sent an empty package with nothing in it. My daughter was also here to prove it was empty with nothing in it. the website allowed the seller to steal $95.10 from me and I got nothing but an empty bag. Unbelievable
Desired outcome: my money back $95.10
DHGate.com
-
Portugal football shirt
Hi,

I ordered a portugal euro 2020 away football shirt on the 27th of June, I did not recieve a confirmation email. My bank account was charged £12.75 for this transaction on the 28th of June. After purchasing I remember the website saying it takes 5-15 days to arrive however this time has passed (today is the 15th of July) and I am yet to recieve the order and yet to recieve the confirmation email of the order.

My email is [email protected]

Please kindly resolve this issue.
Desired outcome: Shirt delivered ASAP and recompensated for inconvenience
We are here to help
16 years' experience in successful complaint resolution
Each complaint is handled individually by highly qualified experts
Honest and unbiased reviews
Last but not least, all our services are absolutely free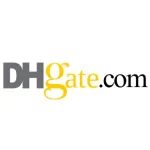 DHGate.com contacts
DHGate.com representatives

DHGate.com

DHgate Customer Service

Joy Yu

DHgate2004