Lens.com
-
Never received Rebate
Provided all appropriate documentation for Rebate yet never received Rebate, followed up and company has copy of Rebate form but never received required information in the mail. Called company to ask if I can again resend documentation snd they said no because it was past the rebate date. Covid was a difficult time with the mail and even the company said that rebates could take longer than an additional 6 weeks. Consumers were willing to wait an additional 6 weeks for their rebates yet Lens.com will not honor a consumer who's documents got lost in the mail. Why can't I resubmit my documents and get my Rebate. A $120 May not be a lot to Len's.Com but is a lot of money to myself.
Desired outcome: Receive my Rebate
Lens.com
-
Return refusal, lying customer service agents, "unavailable " supervisor
My order was received with the incorrect lens type. When I called to ask for a return the first customer agent told me no. I asked to speak to a supervisor she said no supervisor available. Imagine that. I disconnect the call and I call back and speak with another agent. She said that the first agent noted that she spoke to her supervisor. So there's a lying person right there. I want the correct contacts sent to me in exchange or I want my $85 refunded for that one box.
Desired outcome: Return of incorrect contact lenses and to be sent the correct contact lenses or I want my card credited for the money I spent. 100% money back guarantee is what the website says so far all I've gotten is a bunch of crap
Lens.com
-
Len.com Rebate Order [protected]
On 1/22/2022, I placed a large order for contact lenses. I was promised a rebate of $100. To this date 7/19/2022, no rebate received.

I emailed three times already and I keep getting this same response:

Hello M.

Thank you for contacting [protected]@Lens.com Customer Service.

We truly apologize for the delay. We wish that we could provide you with a specific date but we do not have one at this time. Our team at the Rebate Center is working extremely hard to get the prepaid cards mailed out to customers in a timely manner but due to circumstances beyond their control they are taking extra processing time. We completely understand your frustration and wish we had a better answer for you. We hope that you will continue to be patient with us. Please let us know if we can be of further assistance to you.

We appreciate your business.

[protected]@Lens.com

Customer Service Department
Desired outcome: Please send rebate as promised.
Lens.com
-
Contacts
Ordered contacts on 6/14/22 @$69.74x8 boxes. I did not realize I was being overcharged $209.92. My receipt did not explain or itemize the charge, not was it on my final order submission page. When I contacted customer service, they explained the charge was itemized on a page prior to final submission, viewable if I scroll to the bottom of the page. They claim part of the fee was for tax, which I don't believe is true since I am out of state. The remaining charges they claim went to the manufacturer and to their warehouse. This practice is blatantly deceptive.
Desired outcome: Refund of $209.92
Lens.com
-
rebate promised in 8-10weeks, 7 months later= not received :(
Dec 30, 2021 I placed order #[protected] which included contacts for my dependents. My total was over $900.00 for 6 months of contacts. I was promised $150.00 rebate on acuvue moist and $90.00 rebate on acuvue oasys astigmatism for a total rebate of $240.00.

I was given instructions to wait at least 2 weeks AFTER receiving the contacts to submit my rebate paperwork, receipts and proofs of purchase. I followed the instructions exactly. I submitted my rebate info and details as instructed. On 02/21/2022 the rebate was approved by Lens.com and submitted for processing of the Visa card. I have contacted Lens.com via chat, email, telephone and fax a total of 9 times since April 2022 as I have not received either of the rebates. I chatted again today with Gabriella A. who states they are so busy I cannot speak to a supervisor but I chatted with her for a few minutes, logged off and logged in 10 mins later and got Gabriella A again via chat. If they are busy, how can I get the same person via chat each time I chat? Gabriella also told me the call center is CST timezone and is busiest from 8am-5pm, I just finished chatting again and it is 1138pm CST, said they are still busy.

Gabriella told me the same thing as I have been told the other 9 times-

1) she can put my name on call back list-- I have NEVER received a call back the other 9 times I requested- but I put my name on the list anyway to follow their recommended process

2) supervisors are too busy to talk to me as they are helping other customers

3) I need to wait an additional 6 weeks to receive my rebate from date it was approved which was 02/21/2022. ? its been 19-20 weeks. ?

4) I told Gabriella it has been 20 weeks since approval of rebate but 7 months since my order. She corrected me to say it was 19weeks since approved and their website said to wait another 6 weeks. I reminded her 19 weeks is twice the timeframe per my paperwork of 8-10 weeks. And there is no mention of additional 6 more weeks on the website for rebates.

so here I sit, needing to buy contacts again because 6months has gone by and I have yet to receive my rebates!

Not to mention Lens.com has already received my 900.00 plus for the original contacts.
Desired outcome: Receive my rebates as promised per site
This review was chosen algorithmically as the most valued customer feedback.
6 month waiting for a rebate that probably will never come, no answers from customer service, too busy and overwhelm to complete rebate cards in the advertised 8 weeks. Order placed 01/17/2022 Order #[protected]
Read full review of Lens.com
Lens.com
-
Did not receive advertised rebate, buyer beware
I ordered contact lenses back on January , 24 order [protected] which is almost 6 months ago. The rebate form was printed Feb 14th and verified delivered on Feb18 . I spoke with Jeromy and he said it was accepted on Feb 18th when I spoke with him on April 9th. I called again a month later and was told it would be sent within 2 weeks. I still have NOT received my rebate. I spoke with them today and they said it has been extended yet again. It went from 6 -8 to at least 18 weeks. Totally unacceptable and unprofessional! Buyer beware . Shop elsewhere, business not trustworthy .
Desired outcome: Want my rebate NOW
Lens.com
-
Lens.com
I sent my rebate form 12/31/2021. Still have not received the $120 prepaid Visa card. It is Now July 2022! My rebate was approved and processed but never sent by the vendor.

Phone call and Multiple Emails to customer service are answered with the same response… due to pandemic they are running several "weeks" behind, but that I will still be receiving my rebate! It's been several months, not weeks!
The complaint has been investigated and resolved to the customer's satisfaction.
Lens.com
-
Contact Lens rebate
I ordered lenses from them because of the rebate offer on

1/5/22

Order # [protected]

Shipped On 1/7/2022

I am waiting for $150 Mail-In Rebate For Biofinity Multifocal

The status update on their site has been the same since February 2022:

"Rebate Information being sent to Visa Card Processor"

I have called and chatted with their customer service who have not been helpful. I have ordered from Lens.com in the past and not had a problem.

I need to have this rebate transaction completed please.
Desired outcome: Please fulfill the Visa cash card for my qualifying $150 Mail-In Rebate For Biofinity Multifocal lenses.
Resolved
I received my gift card for the rebate just 4 days after lodging my complaint on this site. Don't know whether it was a coincidence or not, but pleased either way. I will say I received and email from Lens.com saying my rebate had been mailed the very same day it arrive. Also there were typos in the heading of the email, so I was very suspicious of it. Overall, I'm glad to be done with this Lens.com and thank this site for whatever assistance and awareness it provides.
Lens.com
-
Rebate scam
More than 6 months and counting - see screenshot below - a pandemic, an invasion, a stock market crash, a housing bubble, a new job, 2 weddings and 3 funerals but good old lens.com are still desperately pulling out all the stops to drop a pre-paid visa card in the mail after 6 months of trying. I must say they processed my visa payment in a flash but after that burst of success something obviously fell off the truck. Complete scam - we'll all have moved to mars before this thing drops. Do not use - evaluate their pricing without the rebate - they are 30% higher than their online competitors.
Desired outcome: I'll be putting together a class action in August for anyone that is interested. Look out for an email.
Lens.com
-
Rebate fraud
I placed an order for contact lenses in July 2021 and received my rebate $150 Visa card 3 months later, I placed the same order in January 2022 and still have not received the rebate after 6 months. I have tried to contact them several times since 3 months, but they keep giving me vague answers such as "we don't know why it hasn't been shipped" or "please wait a little longer".

It has been 3 months since the "Card Fulfillment by VISA Card Processor" check was placed.
Lens.com
-
False advertising rebate
Like basically everybody else I ordered my contacts months ago have followed up lots of times about not getting my rebate they approved it I did everything I was supposed to they have lied to me. They have hundreds of similar complaints on Better Business Bureau and other sites like this one. I got scammed I am owed $120 that I know I will never see. Do not under any circumstances purchase from them
Desired outcome: I want the rebate I was promised
Lens.com
-
Refund for order #[protected] & [protected]
On May 6, 2022. I placed several items in my cart. Never hit the order number and received 8 boxes of contact. It took over 15 days to receive the RMA authorization number, only after contacting them multiple times a day. I shipped items back on May 27, 2022. I called to today to get an update on my refund of & 600.00 and I was told that the items have still not arrived at the facility in order to generate my refund, and was told that it could take up to another 1 to 2 weeks. I asked multiple times to speak to a supervisor and after being on hold for approximately 20-30 minutes; I was told that the supervisor was too busy and would not accept my phone call. I have been a customer of Lens since 2007. Not really sure exactly what has happened to your Customer Service! I will file a complaint with the BBB. However, I saw that you currently have over 485 complaints.
Desired outcome: ISSUE MY REFUND TO TO ME ASAP!!!
Lens.com
-
Rebate visa card not received
DEC.4,2021 order. Received the ok to send for rebate DEC 24. Lens.com received and accepted DEC 30, 2021. No rebate card received in appropriate time frame. Excuses included: backlog, covid... Recd email may 19,2022 that card mailed. Today , June 14 and never recd. (?). Customer service has no answer. Supervisor has not called me. ($160.00 rebate unreceived.
Desired outcome: Send the rebate or resend the card. A visa card has a # that can be tracked or canceled. I am a repeat customer and the rebate offsets the company's high handling/shipping fees.
This review was chosen algorithmically as the most valued customer feedback.
I placed my order for contacts on December 21, 2021.I mailed the rebate form with documentation needed on January 4. I have attached a picture of the rebate form that I sent. I have yet to receive the rebate card. I have checked the rebate tracker. Tried calling and am unable to speak with a real person!
Read full review of Lens.com
This review was chosen algorithmically as the most valued customer feedback.
Ordered contact and processed the rebate 12/21/22. The fake rebate trackers says because of COVID there is a delay in processing the rebate. It is now 5/28/2022 and still haven't recieved the rebate. I think this is a LENS.com scam.
Read full review of Lens.com
Lens.com
-
Lens.com - Ongoing Rebate Deception / Scam
Like you I've used Lens.com several times in the past as their rebate discounts are what make their business stand out amongst the others. I always got my rebate card on time.

--

I ordered my annual lens stockpile this year on 1/25/22 with Lens.com since they would be the cheapest option after application of an advertised mail-in rebate discount ($120), even with a deceptive and huge hidden processing fee tacked on at the end of the order ($80 added). The result is an overall competitor discount of around $30-40.

After the order goes through though, you are artificially delayed from processing a rebate for 3 weeks after purchase in hopes that you will forget, something they did not used to do. When you are finally able to download the form to submit the rebate you are told it will take up to 10 weeks to complete.

---

Fast forward to 4 months later (5/26/22) and the rebate is still pending at the last step. It is clear that this delay is artificially propped up. Contacting their team gives you a generic covid blame response. Since I've only ever used Lens.com for their rebates, I will never use their business again while this customer manipulation scheme is allowed to continue. Avoid them if you want to keep your sanity.
Desired outcome: $120 rebate card as promised
Lens.com
-
Contact lenses and 2 rebate (2 different orders-family members)
My mother and I never received our rebates. This is not the first time.

We kept calling and we were told there were back ups. When i finally saw it was received and tracked they said that it was expired and they did not receive proof of purchase etc. They had all the information from your site and what was requested. I feel this is false advertising.

I was a customer for many many years. I also recommended so many people.

I never received any referral credits either. More false promises.

We are not going to purchase from you anymore and are sharing this experience with many many people.

It is not ok to take advantage of a Senior Citizen either. It is really a shame that we were treated this way after being loyal customers for years.

Basically customers are doing all the work uploading prescriptions etc. Then filling out rebates and printing forms with postage. The least you could do is follow through with your promise of rebate. Very disappointing!
Desired outcome: We should both receive credits or our rebates, with no excuses.
Lens.com
-
Lens.com rebate card
I finally received my card after about four months. Tried to use it at the grocery store yesterday and it was rejected. I believe I activated it, but when I go to the website to check, it says activation failed. I tried to call the number on the back and all it says is "use the card wherever it is accepted" but gives no clue as to where that might be other than that you have to pay inside if you're buying gas. The phone system gives no option to speak to a human. I will keep trying to use it, but am not reassured that I will be successful.
Desired outcome: Information on whether it is truly activated and on where I can use the card!
Lens.com
-
Customer Service
I placed an order with Lens.com on 04/03/2022. On 04/07/2022, I received an email notification that there was something wrong with the payment method for my order and it had been cancelled on their end. That same day (04/07/2022), I put in a new order. One day later on 04/08/2022, I received a confirmation email that the new order I had placed on 04/07/2022 had shipped. One day after that on 04/09/2022, I received a confirmation email that the old order I had placed on 04/03/2022 had also shipped, even though Lens.com had supposedly cancelled it. I checked my bank account and they had charged me for both orders and shipped both orders, even though, once again, they were supposed to have cancelled the first order. I called the customer service department, and on top of having to cancel a third duplicate order that I didn't even know about until I called, they told me that since the old order already shipped I had to wait for it to show up in the mail and then ship it back as a return to get my money back. That's really frustrating that the responsibility to resolve the issue falls on me when they're the ones that made the mistake, but I still tried to do it according to their instructions. They said they would email me a shipping label, and they did, but when I went to go ship the parcel back the post office said the shipping label was invalid. The barcodes on it can't be scanned and when they tried to enter the information manually it came up as invalid in their system. So I can't even return the parcel to get my money back! This is extremely frustrating, as I need that money for important business expenses and my business may not even be able to get off of the ground if I can't get that money back soon. At this point I'd rather be wearing glasses instead of contacts!
Desired outcome: Please refund the duplicate order
We are here to help
16 years' experience in successful complaint resolution
Each complaint is handled individually by highly qualified experts
Honest and unbiased reviews
Last but not least, all our services are absolutely free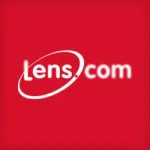 Lens.com contacts