Acuvue
-
Rebate Issue
Acuvue contact rebate is ridiculous! I submitted everything online including pictures 6 days after purchasing. I was also prompted to send in the original receipts along with my confirmation number. I knew it took a long time for this process as I have done the rebates in the past. I recently remembered that I have yet ti receive my reward and looked into it. The reward website did not recognize my email (the only one I have used for the last 20 years) and I had to recreate my account. Therefore, my order is nowhere to be found. I called and there is nothing that can be done because my purchase was over 60 days ago. They never received my mailed in information. Such a waste! I will now purchase my contacts the cheapest way possible and I will also be using a new brand that is not Johnson & Johnson.
Desired outcome: Give me my rebate for purchasing a full year supply.
Acuvue
-
Rebate
I have tried to submit all proper back up to claim my $80 rebate. I made sure it was all correct. Then i get an email about taking a picture of the boxes. So i submitted that. After that I got an email about the receipt. So i submitted again. I called a few times one woman told me that my receipt didn't have my name. I explained that this is the receipt they gave me from the store and I can write my name on top. That didn't suffice. so i called my eye place and had them call you. They said that my receipt wasn't clear when i scanned it and they needed it again. So the eye place sent me a copy of the receipt. And again I received an email that the dates on the regenerated receipt do not match the date of purchase. This is ridiculous. That is the date of purchase and if the optometrist sends me that how dare you say the date is diff when that was printed from their system.

This is a total scam. I presented everything you asked and yet I still get different info and have no other way to provide what you think I didn't submit. this is such [censored] how dare you. I have no doubt you have no intention to rebate the agreed amount of $80
Desired outcome: Rebate of $80 ($100 for all the effort I had to go through)
Acuvue
-
Acuvue
The rebate program is the biggest hassle ever! I've done it several years now and every year I've "filed something wrong" or they can't see it on their end so I have to refile and miss the deadline. Their website is very hard to use and you can't find the "status of your award button". Customer service just says they can't find it either. Next year I am ordering contacts from 1800 CONTACTS.
Desired outcome: Easier to use?!?
Acuvue
-
Not being refunded rebate offers
This is the second year 2021 and 2022 that Acuvue denies my rebate. Last year, they told me that they could not see the name of the doctor on the receipt I sent and asked to mail my original document. I did, but I never received an answer or a rebate. This year, they told me that I bought my contact lenses two months too early and thst I did not wait for a full year to refill my lenses. If they did not pay my rebate last year they should not use last year date and should just give me my rebate for the current year. I think that Acuvue is using any little excuse not to pay their rebates.
Desired outcome: Pay the rebate of $30 for this year and $20 for last year.
Acuvue
-
Acuvue Contacts Rebate
One 12/30/2021, I spent $643.20 on a year's supply of contacts from Acuvue with the understanding that they offered a $150 rebate. I've accessed the rebate in the past, but this year, I reached an on line screen that required a two-step authentication code be sent to my mobile phone "for my protection". Since I don't have a mobile phone, I looked for the alternative method to authenticate my identity as other businesses offer - perhaps to my eMail or phone. Neither option was offered. I contacted Acuvue Customer Service in January and asked for help and was told that a cell phone was required to complete the process. I spoke to a customer service rep., Adrianna, and was told the same thing. This is abysmal service from a company I used to respect. Surely someone could have helped me get past the authentication screen so I could access the rebate I was entitled to. Acuvue has lost business by making their rebate requirements limited to the use of a cell phone.
Desired outcome: Acuvue should help me get past the authentication code screen so I can submit my receipts as I've done in the past and receive my $150 rebate.
Acuvue
-
Acuvue Rebate process
I have been filing and resubmitting my receipts and photos for a rebate for Acuvue for a couple weeks now, I provided all the requested photos and documents with all the required information and I keep getting rejected.

I emailed and called customer service and they give me the same canned response regardless of the medium I contact them by.

Acuvue - your process is very flawed, I urge you to revisit this process and method of submitting and reviewing data sent for review for rebate. the customer service is ridiculous and useless. When I call I should be able to have an actual conversation not a canned response from someone that is only reading off a script. I did not get any information I could have read from the automated email. If you truly are interested in retaining customers I would consider changing this process to be more user friendly.

Hire a customer experience consultant. You are failing misserably.
Desired outcome: Take calls seriously and provide a rebate like stated on the rebates page, once the documents are submitted.
This review was chosen algorithmically as the most valued customer feedback.
Over the years I've tried multiple times to get rebaits from them. Every time they deny it. Last time they said the receipt wasn't legible. The receipt was perfectly clear and scanned in high resolution. It looks as clear as can be. They just don't want to give out rebates.
Read full review of Acuvue
Acuvue
-
acuvue rewards
After following the lengthy and ridiculous requirements to receive a rebate, I got an email that said I would receive notice within the next few days. Nothing. I try to log into my account, and it wants a 2nd part verification that it says it's sending to my email. It never is sent. I've checked spam, junk, every folder I have looking for this verification and there's nothing. This just seems to be a continuation of a policy of trying to get people to give up on asking for their rebate.
Desired outcome: Give me my freaking rebate.
Acuvue
-
Rewards program for contacts
Total scam. I followed the instruction to the letter and sent in what they asked for in order to get the reward for the purchase. Three weeks later I received an email stating they needed a photo of the boxes that the contacts came in otherwise they were not processing my reward. I called company and said it does not ask for a photo of the box, and that the instructions ask for the receipt. Receipt was sent in. I will not be buying from them again. If they do not want to honor the rewards then they should not offer it.
Desired outcome: send the reward
Acuvue
-
Oasis contacts for astigmatism
Most contacts are fine but I usually lose a total of 10 pairs…they need to replace.

The situation with REBATES is ABSURD! Simply clean up this inefficient over the top ridiculous process.
Who, in heavens name is trying to SCAM YOU? This process of yours, you KNOW, only guarantees you more revenue. Wrong and self serving and so beyond ethical business practice. Your reported earnings annually will not be hurt by you paying what you promise, a rebate to those of us struggling to live within our income.

Just do it! Clean up this process.
Also, give us a way to recycle the packaging and used lenses. Why can we only recycle in the UK? Get organized and find your moral compass!
So disappointed,
Oregon girl earning her way in the WORLD!
Desired outcome: Change rebate rules and offer RECYCLING!!!!!
Acuvue
-
Rebates
Let me just say trying to get a rebate from this company is a nightmare! Everything they require for you to submit is simply ridiculous. I don't understand the purpose of getting a receipt with your information, product Information, Dr's name, date of exam, purchase date and the amount you paid for the items when you still have to submit a picture of the product you ordered, that clearly you don't recieve on the spot. Submitting for a rebate with this company is a joke and takes forever! Part of my reasoning for purchasing these contacts were because of the rebates being offered but I personally feel like it's false advertisement and they purposely make the process of filing for a rebate difficult in the hopes that people will give up and not follow through with the process. Its ridiculous! Don't offer rebates if you know as a company, you don't want to follow through with giving people money back. Realistically this is a scam but probably not identified as one because people tend to give up due to the overwhelming process they make you go through only to deny you at the end.
Desired outcome: Make getting rebates more user friendly
Acuvue
-
Rebate
The rebate is hassle and a joke for the consumer. I've done several rebates in the past, and none were this un-user friendly.
I sent in all of the necessary things in order to receive my rebate. Now I'm told that I have to take a picture of the product and send it in via the website. Umm...I think not! Whatever happened to being user friendly?
I strongly feel that Acuvue, went this route in hopes of it's customers, giving up and not doing the rebate so they can keep the amount of the rebate.
The customer rep by the name of Shasta, was a complete nightmare to understand and lacks tact in the customer service department.
I recommend Acuvue to train the customer service agents to listen before speaking and when speaking to speak clearly and concise.
This review was chosen algorithmically as the most valued customer feedback.
It's a hit and miss but when it hits I have major problems with my eyes for about a week almost like pink eye but way worst! I have called they said they haven't had any complaints.
Read full review of Acuvue
Acuvue
-
Acuvue Oaysus
some contacts are fine and others i put in my eyes and completely cloud for no reason, this has gotten me through a year supply in much less time, this is the 2nd or 3rd time i have experienced this.

This has been ongoing since 2020 i believe in October, i sometime have chosen to not wear makeup to mitigate the cloudiness and nothing works besides opening a new pair. It happens just moments after putting them in. I have worn these contacts for over 5 years, what has changed?
Desired outcome: new contacts
Acuvue
-
Rebate denial
I purchased contacts in Oct 2020, revived a rebate tear sheet and my original receipt from my eye doctor. I completed the online portion of the rebate, mailed in my information, and was denied. I emailed customer service and was told to resubmit, so I did and was then told my purchase date written on my receipt was incorrect.

Great contacts, but horrible customer service. I wish they didn't offer the rebate opportunity if they won't fulfill it.
Desired outcome: A rebate for my purchase.
Acuvue
-
Moist daily's
I have used acuvue oasys brand contacts in the past and noticeably had issues but I did not know how to prove it was from this brand. I had to have a surgery to remove the abrasion on my eye. A horrible painful HIDEOUS abrasion. Luckily, then I was in the air force with strong insurance and could afford it. Now, years later, I try them again and sure enough, in less than two weeks time the same type of abrasion is showing up. It is painful and scary. I want a full refund for the year supply I was just scammed into and to take J&J to court. This is unacceptable in the least.
This review was chosen algorithmically as the most valued customer feedback.
I purchased contacts in mid February for my two daughters and wife. Spent over $1, 600 for daily contacts after insurance . The contacts came with a rebate for $225 each user so I was pretty excited to get some of my money back. Rebate ran until June 30th. After coming home I put the paperwork with all my other important paperwork I was going to complete...
Read full review of Acuvue
Acuvue
-
rewards program
For 3 years in a row I've submitted rewards after purchasing a years worth of contacts. Each year the submission is denied and when I call they approve it with no changes leading me to believe it's an automatic denial process. Once it gets approved it's a nightmare to obtain the card. This year the address was incorrect and could not be rectified, I made numerous calls and sent emails to Hello World and got either no response or no assistance. I'm done using Acuve contacts for myself and my children.
Acuvue
-
acuvue oasys
When I went to my old doctor for these contacts after having a break from acuvue I was upset the doctors kept pushing me to get these contacts. I was happy with the ones I was using. Very since using oasys im in hell with my eyes. Multiple styes, I have this horrible itchy feeling about once a package like there is dirt in my eyes. At times it is unbearable. When I complained they refunded the cost but made no offer for the $200 for the appointment and for settling with all this pain they caused me. I would like to take part in a class action against them.
The complaint has been investigated and resolved to the customer's satisfaction.
Acuvue has left an official reply on this complaint.
Acuvue
-
acuvue oasis for astigmatism
I purchased a 6 month supply of the 2 week contacts back in April. When I opened up a new left contact lens from the box it was ripped then I opened another one and it was also ripped. I am usually extremely satisfied by these contacts but was extremely upset to discover not one but two ripped contacts in the same box. Has this ever happened before? I have been wearing these contacts for many years and never had this problem.
Resolved
The complaint has been investigated and resolved to the customer's satisfaction.
We are here to help
16 years' experience in successful complaint resolution
Each complaint is handled individually by highly qualified experts
Honest and unbiased reviews
Last but not least, all our services are absolutely free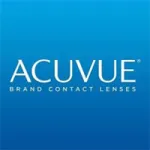 Acuvue contacts