Ladbrokes Betting & Gaming complaints
138
Ladbrokes Betting & Gaming
-
trap challenge harlow towcester
I last night placed a bet in one of yr shops in wrekenton gateshead on the trap challenge harlow Towcester trap 2 93 pound win 9/2 at lunchtime today I sent my wife to collect my winnings of 255.75 at another ladbrokes in South Shields at 1 pm.
They said firstly that the dog did not run ? It's a trap challenge does yr staff not know how a trap challenge works 30 min later still not done it rang customer services on 4 occasions I was promised it would be done. The shop at wrekenton were adamant that the dog did not run ( staff would do not have a clue what they doing it really beggars belief )
Then my partner trails to Newcastle to try sort it and at 3.20 pm it is finally settled. This is simply not good enough it was off the day before and then it's took 2 hours 20 min for the penny to drop that there was actually money off it . Trailing around from south Shields to Newcastle to sort it out arrogant staff who talk to you as though your thick and stupid this is simply not good enough and how you employ people like this I really dnt know . I will never go back to that shop again never . The bet number was 3702 [protected] . I'm angry it's taken this long I used to work in a betting shop a few years in William Hill wen u had to settle bets in your head not like today all done on computer . These people either ain't been trained properly or there just thick and in the wrong job but if u think it's acceptable then fine I certainly don't. Would someone contact me on [protected]
This review was chosen algorithmically as the most valued customer feedback.
On the 7th of this month on my account Liam98 I lost $500 because the Ladbroke app system was having problems it kept adding previous bets that I made to the slip and the screen was all over the place and finally it zoomed in on multi bet which I didn't realise at the time and used. Then just before the game finished I checked and saw the problem and sent a...
Read full review of Ladbrokes Betting & Gaming
Ladbrokes Betting & Gaming
-
staff at woodend ladbrokes aberdeen
Have been going to this bookie for 15 years now and always had good staff but now they are awful they are always on the mobile phones always making mistakes when putting a bet on and always give u the wrong amount back too. Susan who is meant to be in charge is bad mannered and no doing her job right and always eatting or smoking. Lee is a waste of time as always on his phone we his head down. June is always helpful n polite. The other guys who work there are waste of time. Bring back Jeff as he was the man. Surely if a ladbrokes undercover manager walked in they all be sacked. Shocking service. Get it fixed or I'll video the customer service and show it to everyone. Plus the shop closes early. Meant be open to 7 I walked up to the door at 6.40 and it was locked. need to find out who the reginonal manager is as will show him the videos and if he doesn't do anything I will go higher and higher if no sorted in one month I will be putting videos up
Ladbrokes Betting & Gaming
-
ladbrokes
I have a grid card and have been waiting 6 weeks to receive cash I have won. I was told by one advisor we used wrong e mail address so we rectified that and gave them another e mail address so we could send passport and proof of postal address. We have sent this 6 times all 6 times received e mail straight back saying someone will be in touch. Still waiting, another call tonight to be holding on for awhile then to be told that letter did not have a date on it although it clearly stated my name and address along with my passport, and guess what there was a date on it! When asked caller his name he told me his first name but did not need to tell me his surname! Never heard so much nonsense. All I want is the money I am due and I will be taken my service elsewere! Customer service is absolutely horrendous.
Ladbrokes Betting & Gaming
-
customer service
I walk into Ladbrokes in Eastbourne winston cres, Bn23 6nl at 7.30 pm 3/5/17. I place a bet on the champions league final. She toke my ticket and scanned it. I then asked about the prom in the window and she then explained it in a rude manor. I then asked if i could then put that on as well. She got up off of her chair and shouted at me " WRITE IT ON A SLIP THEN" I then turned around and walked out without doing so because I could not believe the way I was spoken to. As a customer I do not think I should be spoken to like this.
This review was chosen algorithmically as the most valued customer feedback.
Dear Ladbrokes, 2 days ago I was in a Ladbrokes shop in Bistol/Redfield after I lose a lot of money, finally I won 100 pounds to the bet station, i printed out the ticket and I went to the cashier to collect my money, but the guy was there which the name is Shane Kelly didn't give me money because he said "I have a problem with my till", after that he said...
Read full review of Ladbrokes Betting & Gaming
Ladbrokes Betting & Gaming
-
gaming problem
i have played games and deposited quite a lot of money in the past and also won a lot of times with the games department and the scratch card department. The gold £1 scratch card states that there is a 4.14 chance of winning today at 21.50pm i spent £9 and didn't win anything. And also a time before which will be on my account this happened. I know gaming is down to the player but i was disappointed with what your game actually states, and therefore this is not true. Could you please get back intouch with how this happend. thankyou.
Ladbrokes Betting & Gaming
-
collecting winnings
I went into Ladbrokes on Kingsheath high street birmingham. AFTER putting in £200 to a machine i got up to £360. I was told by the guy it would be 5 minutes before he could give me the winnings in cash. So I said thats fine. I then had to wait 15 minutes and still no money there were people in queues so I couldnt ask, so i put in £20 of money i had in cash in a machine ended up losing that then another £15 then after nearly 20 minutes of waiting i got my £360 cash and lost all that in the machine. I would never have lost all that money if i didn't have to wait 20 minutes twirling my thumbs feeling anxious. I want the money i lost back at least as i feel its disgusting that they purposely made me wait so i would end up gambling more money. it was only 360 he could have emptied a machine for me on the spot
This review was chosen algorithmically as the most valued customer feedback.
sunday 21st may 2017 I selected football teams from the Sunday Goal Crazy betting slip, both teams to score, when checking each teams final score it became apparent that 4 of the 6 games I had chosen were actually played on Saturday 20th May 2017. I would like to request a full refund for this transaction, the receipt number is 1548 [protected]. I was very disappointed with this situation.
Read full review of Ladbrokes Betting & Gaming
Ladbrokes Betting & Gaming
-
someone using my girlfriends card
I went online to make a complaint as my girlfriends card was being used on my account which hadnt been used for months they stated they would freeze the account and sent it to thraud team and also asked then to use diff email as the registerd one waa no longer in use he agreed to change ut .. Anyway day after i rang your office who said they couldnt change my email address without documents . I no longwe have that email address nd have no documents send in so donr kniw how im gunna know jow the case is going .
.. So basically youll let some one use a card not registerd in my name and take their money which shouldnt be aloud and in the rules it states ladbrokes wouldnt allow it but wont take a new email address im disfeaces as a regular gambler how you can juat take money ... This has happend a few times if everypenny isnt refunded that i have depoisted ever on my account by 25th may on my card inwill be taking this to.Watch dog as my uncle works there and maje sure no 1 i know nd they know ever gambles with yoy again .. So please for once do the right thing ...
My user name ashsam26
Email- [protected]@hotmail.co.Uk but want you to send emails to [protected]@gmail.com
Ladbrokes Betting & Gaming
-
phone app
For the past few weeks I have been unable to view my Accas under the my Acca tab on the app. I receive the error message check internet connection. I'm on WIFI and all my other apps are fine. It makes it really difficult to check results and cash out. I have always used ladbrokes but I'm considering swapping to another site
Regards Laura Billington
Ladbrokes Betting & Gaming
-
in shop racing coverage
You have stopped covering numerous race meetings and many people including myself will not bet on what they can't watch and Mickey mouse racing is not a proper race its computer generated get your business sorted out before you lose business I won't be using any of your shops again horse racing generates millions a year this is a must for a bookmakers
Ladbrokes Betting & Gaming
-
placing a bet at store
Hi I was in you store at Darlington nr DL1 2LU
I ask the lady called Alison to put on a bet for the Irish lotto. I ask for five numbers just like the normal lotto. She said ok I help you with this, would u like a luck dip ( yes) so she did then . Asked me if I wanted to put on all three lotto the have so I ask how much it a pound a go. ( ok I said if it like the normal uk lotto)

I returned to Today to find out the she miss informed me in placing my bet. Wasting time and my money £3
So I wish to make a complaint about the service I got at your store. I will not return to this store as I got very poor customer service

[protected]@hotmail
Ladbrokes Betting & Gaming
-
staff
on 30.04.2017 at 14.15 i visited ladbrokes at 744 lordship lane in woodgreen to place a football bet, I am not a regular gambler so i shade in my selections on the football slip provided an gave it to a young girl at the till she put my bet on and i asked her how much is it she was very rude and told me its my bet why am i asking her i explained to her that i am not a regular gambler she have such a bad attitude i told her theres no reason to be rude an everyone should be spoken to with respect, i asked her for her name as i want to make a complain an she never wearing a name badge she refused, i asked her for the address of the shop and again she refused, i asked a young man that was working with her he was just laughing saying he dont now i asked for the manager she told me she is the manager, i think ladbrokes need to retrain there staff if this is the way they speak to people.
Ladbrokes Betting & Gaming
-
tom richard todd
I put a £50 bet on Arsenal v Man City. Both teams to score Arsenal to win, which Arsenal did win 2-1. When I went to collect my £250 winnings I was told I hadn't won as it was not within the 90 minutes. I couldn't believe it, as nothing like this has ever been mentioned before, and if I had known this I wouldn't have put the bet on. As far as im concerned, BOTH TEAMS SCORED AND ARSENAL WON, SO OBVIOUSLY I'M DISAPPOINTED AND ANNOYED AS I FEEL I'VE BEEN ROBBED, AND £250 IS A LOT OF MONEY.
This review was chosen algorithmically as the most valued customer feedback.
Today 20/04/2017, I went to the Ladbrokes betting shop at Oscorr Road Torry Aberdeen Branch, Put on a Bet, a Tricast For a 16.10 Newmarket race (horses ) I put the Bet on at 10.00 in the morning ...£10 Tricast... Checked my bet and all three horses came in on the order that we had bet on ...(1) Tomyris 11/4..(2) Spinnaka 9/2..(3) Isabel, s on it...
Read full review of Ladbrokes Betting & Gaming
Ladbrokes Betting & Gaming
-
winnings
After speaking to numerous amounts of people from Ladbrokes I'm now disgusted at how they have treated my problem.
Friday evening (approx) I played on the roulette with 50p, I won from this £100.
Monday evening, I played the slot machine, Cake off, taking my winnings up to £160.
Early Tuesday morning, 2:30am, I played Man Of Steel slot machine, taking my winnings to £248.
The next day I had an issue logging into my account and when I finally got access my balance was £109.
After speaking to 3 people on live chat I decided I was getting nowhere. Also whilst speaking to "Riley" on the live chat I was logged out of my account numerous times, and when finally getting back into my account my balance was now £0.
"Riley" couldn't be bothered to help, so a lady "Lorainne" took over and questioned what I had last played. I answered these honestly and she passed the information onto "the relevant department ", my balance then appeared as £110, then again dropped to £101 and the last time I logged into the account before it was "temporarily closed" my balance was £98!
After being told I would be contacted back asap about this it took me to call numerous times to get an update. To be told "Miss Grundy, you have been placing bets on your account so the reason your balance has gone down is your own fault", obviously I was gobsmacked as I hadn't been able to access my account without getting logged out every 2 minutes! Now I have been told that I will receive an email, which will need me to admit to the reason why my balance decreased, tell them it's my fault, and to send in pictures of my ID and utility bill (again) and copies of the front and back of my card! The man on the phone couldn't give me a good enough reason for this!
He also said to me, once I have admitted it was me who spent this money then they will have to decide if they open the account again for me and let me have the balance of £98. All sounds a bit suspicious doesn't it?
Would I BOTHER for such little amount of money ?! I'm absolutely disgusted at how Ladbrokes has gone about this and spoken to me, it's all an absolute SCAM and this is because I hadn't put any money into the bets in the first place!
Ladbrokes Betting & Gaming
-
very bad customer service - ladbrokes harrow weald
On the 18th April 2017 at 9: 35 pm I had tried to open the door at Ladbrokes Harrow Weald, HA3 5EQ. The door had been shut whilst it clearly said outside on the side of the glass door that it is open until 10pm. The lady behind the counter could see me waiting and did not decide to open the door. I stood outside for a good 5 minutes that couldve been used inside the bookmakers to place more bets. Finally, she pressed the buzzer to open the door, but Iwas shouted at straight away as I walked towards the machine to give the lady the money I wanted to put onto the machine. She was horrible to me in every way. Very Bad customer service. She was an asian Lady in her 30s-40s. Worst cudtomer experience I've had from Ladbrokes
Ladbrokes Betting & Gaming
-
store/online customer service
Username - leehenrymcguire_95

Hi there, how long roughly will it take for my documents and account to be unlocked so I can lift funds from the shop. I had already gave proof of ID and also my Id check had been successful when creating my account. I have also already collected money from a store and shown proof of identity. This issue has caused me stress and hassle. I have wasted my time walking too the store yesterday. I had work to attend half an hour after approaching the store and was told I had too wait until they called customer service as they did not know why they could not withdraw the money to then be told my account was locked for now and I had to send in proof of ID again. I was 35 minutes late for work due too this issue also. I also did not receive any email confirmation regarding my account being locked which is appalling customer service. I would like my account unlocked ASAP so that I can lift the £50 out of my account and also compensation regarding this issue as I am a good customer with ladbrokes and I am very very let down with the way I've been treated.

Thank you. Lee.
Ladbrokes Betting & Gaming
-
betting grand national
I put on three bets with ladbrokes glasgow in argyll st at the entrance to central station
I gave the cashier called Rebecca 2 special grand national slips 1 had a £2 e/with on one for Arthur. .. and a slip for 5 horses ...selections 50p e/w... definitely red . One for Arthur. Sapphire during rheu .the last samurai and views lion rouge ... I also gave her a noreal blank slip with a combination tricast a 10p e/w for 4 horses she charged me £12.40. I didn't check my receipassword and when I was back at the house realised she had put through my 50p e/with bets through twice so I am asking what bets would have been put on my original grand national slips or my receipts as this could mean I have been charged £1 too much to lose £15 ... I was also unclear about a combination e/w tricast .. for 4 selections I had in my mind it was 24 bets then e/w would be 48 bets I may be wrong about this and maybe that is why I didn't notice my receipts ..we're wrong I hAve a witness ...my husband was with me and as I used to work with ladbrokes many years ago betting hasn't changed that much I put on bets for him ... it was his bet that was the £2 e/with bet and as I said the special grand national slip I handed over was marked properly could you sort this out for me please ...
We are here to help
16 years' experience in successful complaint resolution
Each complaint is handled individually by highly qualified experts
Honest and unbiased reviews
Last but not least, all our services are absolutely free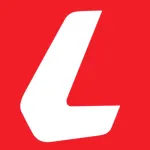 Ladbrokes Betting & Gaming contacts