JPMorgan Chase Bank Customer Care Service

JPMorgan Chase & Co.

270 Park Ave
New York
New York
United States - 10017

Customer Support Phone Numbers

Work days:

| | |
| --- | --- |
| Mon | 12:00 AM - 12:00 AM |
| Tue | 12:00 AM - 12:00 AM |
| Wed | 12:00 AM - 12:00 AM |
| Thu | 12:00 AM - 12:00 AM |
| Fri | 12:00 AM - 12:00 AM |
| Sat | 12:00 AM - 12:00 AM |
| Sun | 12:00 AM - 12:00 AM |
JPMorgan Chase Bank Complaints & Reviews
I am complaining about the "new" BP Card that I was coerced / mislead into getting which replaced the traditional gas card. The new card is a Credit Card full of fees. After 1 late pmt (over Xmas) when mail was late, they reported us to the credit bureaus. This is scummy...
Division of Chase Manhattan Represent themselves as being Headquartered in Phoenix Arizona. Business Type - Automotive Leasing/ Finance Company. Where to begin? Chase Auto basically are what has been commonly referred to as "thieves". This company although they were prepaid on a lease some...
Today, because of activity on my account, the four transactions overdrew my checking account by $30.00. Chase immediately seized on the moment and charged another $140 in overdraft fees, making the total balance a negative $170. I live on a very fixed income, and that $140 is my car...
I also suffered problems with Chase regarding unwarranted interest hikes, insufficient explanations, and unhelpful representatives. However, by contacting the Better Business Bureau, I was able to achieve favorable resolutions with Chase. Complaints can be filed on BBB's website and...
Due to both of us losing our job at the same time, we were forced to file bankruptcy in 2005. Thanks to God's providence, we were able to "save" our home, or so we thought. After the bankruptcy was discharged, the mortgage company, Chase Manhattan Mortgage Bank, began sending me...
The Business is Chase Manhattan, The Chase Home Finance Department that holds the Mortgage to my Home, It all began when my one of the agents with my insurance Provider accidently cancelled my insurnace by one digit , It was suppose to be another persons account they were cancelling, but...
In July 2005 Chase claimed I was 30days late on my payment increasing my interest rate to 27%, my bank payment history showed I made a payment for the month of July also in April 2006 I made a payment of two thousand at the time I had a balance of over four thousand, on my May 2006...
Recently Discussed Complaints
Consumer Tips & Tricks
Worst rating
Subjects of Wide Speculation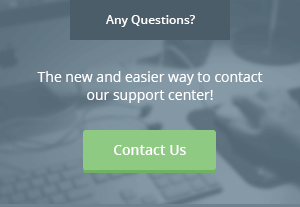 Latest News & Stories
Stay Away
Latest Questions
Videos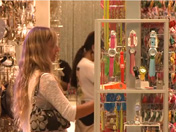 More Videos
Latest Groups
Today's Mess-Up Photo