ITV
-
your advert for the 6 nations
29/02/2017
For the second time in two days I've heard the announcement that the 6 Nations starts on Saturday the 4th February with England v France.

This is not the case, the competitions starts Saturday the 4th February at 2:30pm with Scotland v Ireland.

This is what I expect from the BBC not a Scottish television company.

Mr C Millar
[email protected]
ITV
-
the jonathan ross show 10th december, 2016
I am writing to complain about the vile and offensive comments made by David Walliams on Saturday nights show. He said he would be home alone on Christmas Day masterbating. He also made other disgusting inappropriate ghastly comments. He is a vile creature who should not be on our TV screens. He should not be a judge on Britain's got talent either as he repeatedly makes vile inuendos and is constantly fawning over Simon Cowell in a smutty inappropriate manner. This is supposed to be a family show. It is not funny, clever, necessary...just vile, offensive, embarrassing, disgusting and I for one, will not be watching. Nor, I hope, the poor Queen. Yes I know people take "offense" at everything and anything these days and I just think "get over it"...but this time I am incensed by his disgusting comments I just had to complain.
ITV
-
news reporter
There was a story of an entrepreneur from London Mr C Ostwald and his British shop people had complained about the wording of the shop point 1 this is England and we are part of the Union of Great Britain and our national flags are st George and the Union Jack of which we should be proud of not ashamed because a useless party used these flags they are a very small section of our country, we the public are a substantial amount of voters and viewers, and to my main point the reporter was trying to goad and belittle this British businessman the word racist was spewed out nearly every time Mr Ostwald mentions a product that was not reporting that was an attempted assassination of this man trying to get ahead of brexit and show that we as a country do provide products, your reporter should be ashamed of his forced propaganda of the weak views of a minority that are happy to come here seeing visual images of our country and wanting to be part of that heritage then claim that this image upsets them, there's a racist that is the most deplorable racist inciting hatred for there own kind in our society and in our media and your reporter is a typical case, he didn't ask questions on how this shop can explore this British market and play down the stupidity of a few xenophobic anti British people and stop the hate this reporter fuelled the hate and explored the racism of a very brilliant idea, this reporter should make an apology and be warned on the fanning of flames towards pathetic English hating racists
ITV
-
i'm a celebrity - friday 2 dec 2016
Disgusted at Anthony McPartland' s pretense of playing "The Last Post" for Larry Lamb's departure from "the jungle"! Has he & ITV no respect for the war heroes who paid the ultimate sacrifice to give us our freedom? If it weren't for those brave men & women he, (McPartland) wouldn't be where he is today! There's only one place & time for "The Last Post" & it certainly isn't on "I'm a Celebrity". Shame on you ITV & shame on McPartland!
This review was chosen algorithmically as the most valued customer feedback.
Good evening, I am writing to you to express my utter disbelief and abhorrence after viewing this years possible so called 'celebrities' to take part in celebrity jungle 2016. I have watched every season religiously and the last episode I managed to grin and bare as Geordie Shore and Towie cast members are simply NOT celebrities. To then see an array of...
Read full review
ITV
-
blocking children's ward on youtube
This programme is one of the best showed ever on citv and have loved watching it on youtube I am waiting to buy the series on dvd but the 4th has been delayed and no release date which leads me to believe that you won't be publishing other series. I think you should take it as a compliment that people think it is a good programme and want others to enjoy it. I am very disappointed with this action.
ITV
-
lochan assault
The scene where lochan touches Alicia was too hard to watch and very uncomfortable. I'm surprised a popular soap has such an effecting scene on TV. Uni it wasn't explicite or we actually seen anything but it's the story, scene, and actions of the way it was especially at a very unsatisfiing time in the world where celebrities r in the spot light of sexual complaints ( Savile, Ken barlow, Kevin Webster ) aswell as teachers in the papers.
I found this a disgrace to se on a soap which has made us all shocked and disturbed and want to put a complaint into itv and emmerdale about that scene thank you
This review was chosen algorithmically as the most valued customer feedback.
I turned on itv as I do most mornings to sit down with a coffee and watch " this morning".. I was horrified to see sex toys and bondage equiptment on a daytime family show. Very disturbed by what I viewed.. I only hope the older generation complain also, I'm 30 and I found it quite shocking. Definately wont be watching the show any longer.. Not good! The future of television 😐 James
Read full review
ITV
-
homosexuality
. In the popular Soap opera EMMERDALE which is on at teatime there is a clear and disturbing agenda to promote rampant homosexuality. There are a ridiculous unatural proportion of ''gay people'' in this Village! GUYS AND WOMAN in bed together kissing etc. I find this really disturbing, getting peddled week after week. It is horrible! I am more concerned about children seeing this. This is totally wrong, very inapropraite certainly not what ordinary folks wants to see, and I feel for children being subjected to perversion every night in a soap opera set in the Dales.
Country life is obviously seen as a moral even beautiful thing straight people do not want to see this homosexual ''action'' WAKEN UP ITV! WE are sick of your filth and perversion!
ITV
-
momosexuality
Dear Sirs
I have never before written in to complain about any TV programe but feel quite strongly about the following subject. In the Soap opera which is on at 7.00pm there is an agenda to promote homosexuality. There are scenes of males in bed together kissing passionately etc. I find this quite disturbing, getting shoved in my face week after week. I am more concerned about children seeing this. It is just wrong innapropraite and not what one wants to see in a soap opera set in the country.
One associates country life as a wholesome lifestyle and the majority of normal straight people do not want to see this homosexual passion!

Graeme W Sutherland
This review was chosen algorithmically as the most valued customer feedback.
Jack P Shepherd whom plays David Platt in Coronation Street, needs to be sacked, due to his disgusting tweet on twitter regarding the fire at the Manchester Dogs Home on 11/09/14 !! I will not be watching until he is sacked ! Characters on this award winning soap have been sacked for less. Get rid of him now! Please put pressure on ITV Bosses to sack him.
Read full review
The complaint has been investigated and resolved to the customer's satisfaction.
ITV
-
helen fospero
ITV have now completely de-commissioned Helen Fospero on your channel and it is very sad that she has been overlooked to be considered as Holly's replacement on the show This Morning. I would also like to see her replace the awful Jonathan Ross in the evening and show her excellent presenting skills with a chat show. For many years she has graced our screens and had excellent success together with a wide range of topics that make her suitable for any channel. Sadly the daytime production team have treated her unfairly and in my opinion accepted bribes to allow Kate garraway to remain. The viewer services within ITV do not take any notice of my comments so i would like to see you take action.
Resolved
The complaint has been investigated and resolved to the customer's satisfaction.
The complaint has been investigated and resolved to the customer's satisfaction.
ITV
-
story line
Dear Sir/Madam,
I am writing this email to you to complain about the current story line featured on Emmerdale (Charity's abortion/miscarriage).

As a woman who has been through the trauma of a miscarriage myself, i find it very disrespectful and hurtful of you to write a story line where a character chooses to have an abortion and makes out/is made to make out it's a miscarriage. I would just like to point out a few things to you.

Firstly, an abortion is choosing to have your baby killed inside of you and not proceed with a pregnancy. A miscarriage is having no control of your baby dying inside of you.

Secondly, the emotional and physical pain of having an abortion is chosen by the woman. A miscarriage, you have to go through the physical pain without a choice and the emotional and mental pain for the rest of your life, again without a choice.

Miscarriage is already a subject nobody wants to and doesn't talk about already all over the world. Its a very hidden subject that needs awareness raising. Us women don't choose to have our babies die in us, sadly we have no choice. By writing your story of Charity 'having a miscarriage' when in fact it's an abortion i feel you are adding to the stigma miscarriage already sadly has and also giving off the wrong impression of what a miscarriage is actually like to physically, mentally and emotionally go through.

I appreciate you touched on the subject with Ruby's miscarriage but not many people 'get over it' as quick as you shown Ruby to and certainly do not wish for another child that quick. When you've suffered a miscarriage before you worry even more about the baby inside of you. I would appreciate in future story lines you do more research into the subject and maybe with people who have actually been through the story line you are broadcasting.

I would appreciate for this complaint to be dealt with appropriately.

Thank you.
Resolved
The complaint has been investigated and resolved to the customer's satisfaction.
The complaint has been investigated and resolved to the customer's satisfaction.
ITV
-
triggering storyline
As someone that suffers with bulimia, I find the current storyline very triggering. Especially as it is on just after a meal time when I am on supervisions so I can't just not watch it! Meal times are hard enough as it is without then seeing the show which only reinforces my negative thoughts towards eating and food. I know that I'm not alone in terms of finding the storyline triggering.
Resolved
The complaint has been investigated and resolved to the customer's satisfaction.
ITV
-
fraud
I subscribed for the website www.wwitv.com, and paid for the subscription and some of TV channels. The owner of the website took money from my card, but I didn't receive what he promised. All TV channels didn't work, and I sent messages through their website and asked to return money. They promised to return money within 5 days, but nothing happened. Now they ignore all my messages. Please leave comments about this seller, because people should know that the website is fraud and they can lose money.
ITV
-
inciting racism
I wish to put in a complaint about the episode of coronation street on friday 7/12/2013. The script of the programme was not to highlight racism but to incite it instead. I find it a disgrace that such programmes highlight racism as if only white people are racists. I am born and bred in ahighly populated area by ethnic 'minorities' and in fact a lot of my good friends are black and i assure you that a higher majority of black people are much more racist towards white people than the other way around, yet this is never highlighted. The press is just as guilty for inciting racism, in thier way they handle crime. For example if 2 white guys beat up a black guy it is reported as a racist attack, if 2 black guys beat up a white guy it is just assault, When such programmes use a saying such as 'play the white man' to portray white people as racists it is not helping racism but firing it up instead. When the character lloyd showed rage for over hearing that saying it overstated the impact it would have in reality. Black people constantly call each other '###' but if a white person said it to a black friend people seem to be outraged, racism is not just inclusive to black people, it is appliable to everyone regardless of colour, race or religion. If the producer or script writer who created that scene in coronation street is a black person themselves then they should be sacked as it is apparent they are a racist or at least a person who does nothing to cure racism but incite it instead.
ITV
-
domestic violence
I would like to complain at the lack of after show support for men who suffer male domestic violence.i have just seen eastenders episode were they offered support for liam butcher after his bullying by so called friends.I'm outraged that throughout the storyline you never offered support for any help for men who have suffered. I have suffered at the hand of such a women and totally disagree that if women can be helped but not once offered help for men like me and tyrone i have sent similar. message before.but have not been vindicated in any way whats ever.disappointed viewer.
The complaint has been investigated and resolved to the customer's satisfaction.
ITV
-
inappropriate
tuesday 9.4.13, at about 8.30pm, the football match was on (galtasaray vs. real madrid). during the commercial break, an advert for irn- bru came on. this was highly inappropriate; a busty lady, showing a large cleavage, was encouraging the 3 boys with her, to ogle her and to fantasise about her. she was even encouraging her 'son' to show this kind of behaviour. i think it is not right and HIGHLY INAPPROPRIATE or young boys to picture a mother-figure in such a role. at this time of evening, young children (under 11) who like football, would have been watching this and many families would have been watching this therefore it is not right for them to be seeing these images on screen. surely irn-bru can think of other ways/scenarios of selling. and itv should think about their audience too.
YOU CAN REPLY to me at [email protected]
Resolved
The complaint has been investigated and resolved to the customer's satisfaction.
The complaint has been investigated and resolved to the customer's satisfaction.
ITV
-
rubbish over christmas
i am writing about the rubbish you have put out over the Christmas the same old every year you think in this day and age we could have some better than repeats the only thing that s was worth waiting for was corri emmerdale and downtown abby and it just not your channel we are fed up with games shows quizzes and showing of old programs and as for the films that was on the mind boggles most of the acts in the films is dead or old
please do some thing about this i would be better off with a dvd play than watch some of the rubbish you put out
come on it is 2013 miss smith
Resolved
The complaint has been investigated and resolved to the customer's satisfaction.
This review was chosen algorithmically as the most valued customer feedback.
I had join Donald Barrett's ITV Home Business for $500.00 to sell his vitamin products. I was told that it was the best time to join. It wound up not the right time to join. Upline sponsor told me that I'll be making tons of money and because it is on ITV TV. It wound up changing to to receive phone call orders after they are seen on TV selling vitamin...
Read full review
We are here to help
16 years' experience in successful complaint resolution
Each complaint is handled individually by highly qualified experts
Honest and unbiased reviews
Last but not least, all our services are absolutely free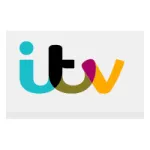 ITV contacts