Overview of Pocket FM customer experience
Pocket FM, an Indian audio entertainment app, has been receiving numerous complaints from consumers. Users have reported issues with the app's functionality, including frequent crashes and slow loading times. Additionally, many have expressed frustration with the limited selection of content and poor audio quality. Some users have also reported difficulty canceling their subscriptions and receiving refunds. Overall, Pocket FM has failed to meet the expectations of its users, resulting in a negative user experience.
Newest Pocket FM complaints
Coin purchase/Unlocking episodes
I purchased $9.99 worth of coins. It said I would get 80 + 120 bonus. I went into unlock episode 1271 of Billionaire'a Accidental Bride. It took coins and opened episodes that were already unlocked episode 20, 21 etc. I then checked my bank and they took 13.99. That is not what I authorized. I'm going to try and dispute the charge through my bank. But this app is shady!
Desired outcome: Refund my money.
My account
I was talking to an agent help center about the recent activities on my account being the fact that I only received one free episode today on my particular book I was listening to I was expressing how it's unfair for a Advent listener and a supporter AKA putting money into them to listen to even more to be restricted for any reason going from getting six free episodes to listen to a day to one and today I was talking to one of the agent about the issue and was upset because he said the new policy was only one free up some day so I told him okay fine but this will be the last time I put money into you guys being the fact I don't believe it's fair or right to be restricted for any reason he proceeds to delete my account never said I wanted my account deleted an is was after I just put money into them all I want is one of Two thing is my account back or from them to refund the money I put into them...
Desired outcome: One of two things all my money back or my account
Pocket FM advertised on Facebook
I saw pocket FM advertised on Facebook and I downloaded it and the audiobook First love never dies was not there I downloaded it because I wanted to listen to it it played on the one Facebook showed I would appreciate if you could find out why it's not there I am thinking about not keeping pocket FM if you are going to advertise a audiobook to get someone to get your Pocket FM you would have it on there
Is Pocket FM legit?
Pocket FM earns 100% level of Trustworthiness
SAFETY NOTICE: ComplaintsBoard has analyzed Pocket FM and determined that it has perfect credibility and is completely trustworthy, with a legitimacy rating of 100%.
Pocket FM has received 7 positive reviews on our site. This is a good sign and indicates a safe and reliable experience for customers who choose to work with the company.
Pocketfm.in has a valid SSL certificate, which indicates that the website is secure and trustworthy. Look for the padlock icon in the browser and the "https" prefix in the URL to confirm that the website is using SSL.
Our scan shows Pocket FM website is free from malware and phishing activities, which are types of online threats that can include viruses, worms, Trojan horses, ransomware, and other malicious code, as social engineering tactics used to trick users into sharing their personal information.
We looked up Pocket FM and found that the website is receiving a high amount of traffic. This could be a sign of a popular and trustworthy website, but it is still important to exercise caution and verify the legitimacy of the site before sharing any personal or financial information
Pocketfm.in regularly updates its policies to reflect changes in laws, regulations. These policies are easy to find and understand, and they are written in plain language that is accessible to all customers. This helps customers understand what they are agreeing to and what to expect from Pocket FM.
However ComplaintsBoard has detected that:
Pocket FM protects their ownership data, a common and legal practice. However, from our perspective, this lack of transparency can impede trust and accountability, which are essential for establishing a credible and respected business entity.
Our Conclusive Verdict: After a thorough evaluation of this company, we highly recommend doing business with them. Our assessment shows that they are trustworthy, reliable, and committed to providing a safe and secure experience for their customers.
This review was chosen algorithmically as the most valued customer feedback.
I joined pocket fm around the end of August of this year and I started listening to Saving Nora. The story was interesting, so I waited everyday for free episodes. The story line had me hooked so I decided to purchase coins and get listen to adds. I got all the way up to episode 842 while waiting for them to upload new episodes. It was during this time my...
Read full review of Pocket FM
This review was chosen algorithmically as the most valued customer feedback.
Hi I am an employee of a large hotel chain, I will say it owens half of las vegas, I dont, need to name drop but as a member of the hospitality groop I can tell you thar, there is no groth without customer satisfaction, I am writing you today to let you know that I am not satisfied with your book club. You would release 10 episodes a day originally and then...
Read full review of Pocket FM
Only gives you 1 free play each day
This is a scam to get money. They get you going on a story. They give you 4 per day in the beginning but then they cut it back to 1. Trying to make you buy coins.

You keep replying saying something is missing. Only thing missing is you are all a bunch of idiots.
Desired outcome: Go back to getting 4 per day free
Downloads
I am pushing download on my episodes because everyone is complaining about losing there episodes but as I look in my phone they are not there. So what happens to our downloads. So we just don't get our downloads we just lose what we paid for, this is not far. I have spent way over $200 now on this book. I would like to be able to keep what I pay for
Desired outcome: Tel me how I can keep my book
Episodes are not releasing when it says "Free Tomorrow"
I have spent a fair bit of money to watch all the episodes of a couple of stories. i now listen to daily episode release. I have started a new popular story and i am waiting for the next episode to get released. It has said "Free Tomorrow" for 5 days now and the episode does not release.

Is it a scam? or s stupid glitch. Either way it needs to be fixed or me and my friends will find a different app to listen to.
Desired outcome: Honestly, I believe you owe me about 40 episodes.
Lost coins and went from episode 1136 to episode 19
Spent $99.99 for over 1500 coins on Oct 7, 2023 and on Oct. 8, 2023 at around 1300 there were a system error. Before I realized the system error I spend another $19.98 for over 200 coins. When the error was corrected it showed I only had 507 coins and was back to episode 19 when I was at episode 1136. I would please like to get my coins back and back to the last episode I was in before the system error.
Not receiving daily free episodes
I am not receiving daily episodes again. I noticed this is happening after I purchased coins which is stupid because now I'm never going to buy coins because I'm getting blocked and not receiving a daily episodes after purchasing coins, which BTW $20 was only a few episodes,. I might even consider deleting the app.

Last weekend I finished listening to the very few episodes o purchased for $20. This is not the first time I purchase coins and after that I stop getting free episodes.

Does this mean I shouldn't purchase so I can continue getting free episodes? Also before I stopped receiving daily episodes I was just getting 1 episodes per day instead of 5
The billionaires accidental wife
So I bought $100 worth of coins and everything has been ok. I realized that this book is costing me way to much money but I am addicted to the characters and the story line. So I have listened to it for hours while working in my office and then today it tells me I am over my hourly limit is exhausted. What the hell does that mean. I have 751 coins and for some reason I can't listen to my story. I'm about done with this app. Because for the past 2 weeks it keeps loading and will make me wait 5-10 for it to connect and I don't get that either!
Desired outcome: Make it so I can listen to as many episode as I want like your commercial says I can and drop the prices on these stories this is ridiculous haveing to pay 100s of dollars for a story!!
Oh and I'm a subscriber also on top of spending money on coins
Pocket FM app feature.
I have been a subscriber for all of this year and every week I get the option for a weekly pass for 200 coins with unlimited episodes and ad free. I couldn't afford to do it for a few weeks, come back, purchase 200 coins $22 USD, and now all of a sudden there's no option for the weekly pass anymore within my page on the app or in the store.

Honestly 200 coins is not really enough to listen to very many of the stories so if I can't purchase the weekly pass anymore I'll be discontinuing my use of the app. I'm a trucker so I listen to this for hours at a time. And if it were coin based only with no pass it would be hundreds of dollars per week and frankly that's untenable.
Desired outcome: Weekly pass added to my page or back to the app or refund.
Pocket fm
To ALL,

I sent you an email on the 27th August! Which state below.

I have signed up to pocket FM, having problems watching The Return - their is know character picture on the video, which have stop working ! WHY IS THIS?!.

Futhermore. I feel cheated, I purchase coins to continue to watch this story, and I am unable to. Watch it Can only listern on audio. I request a refund as it doesn't surpass my customer services excellence. I do believe its a scam.

How can you fix this problem.

Thanks in advance.

Regards
Coins
When I first started listening it would let you earn some times as much as 25 coins never 100 as advertised when I spent money $10 at a time until on at least six different occasions, realizing how much money this book or books would cost me to read I would have to earn coins except after I spent money, it limited me to three or four coins per hour i'm sure this antic makes people spend more and more money some stories are 15 coins you would have to sit there all day every hour listening to that [censored] only for your ads to freeze up not letting you click off of it only going online to buy the product never being able to return back to earn coins without exiting and deleting and don't Jank on my grammar, if I read well I wouldn't be listening to these stories almost like y'all are targeting specifically people with reading and comprehension disabilities🤔
Purchased episodes
I paid over $100 for the Insta Empire audio book and now it's telling me my episodes are unavailable and that I need to pay more. This is unacceptable I need my book available immediately. This is unacceptable and if I need to get my lawyers involved I will! All I want are the episodes I paid for! You can even see clearly that I was listen to the episodes before they magically became unavailable. This is ridiculous!
Desired outcome: I just want access to what I spent my hard earned money on
Pocket fn
I started listening to a story and then realized that the story is it really cost me over $200 and i I stopped and asked for my money back from apple which they gave me. Then asked pocket fm for a refund and they added the refunded counts to the account do I was negative 835 coins and it would cost me $99.99!USD to unlock the next episode. I emailed them again and I received email saying they reversed it and added the points but now it will cost me $99.99 USD to open any further episodes.

I don't want anything to do with this pocket fm as it if fraud and robes people. It will cost way over $500 USD for one novel. They thieves And I have reported to to my bank. As well.
Desired outcome: All my money back. Stop my further messages And the account closed permanently.
Novel
I started listening to this novel and so far it's cost me over $150 USD. I contacted them to give me a refund and tell me they can not find my account. But they took my money. Now they want another $100 USD for the next few episodes. It said you get free episodes daily. THAT IS NOT TRUE. I want my money back. I am so upset as I feel like I was robbed The reviews say it is a safe sight. But by the time the novel is done it would cost more that $500 USD. Can you please help
Desired outcome: My refund or the remaining of the novel because it's already cost me over $150 USD. I -832 coins to to get the next episodes and they cost $99.99 USD. And that isn't the end of the story. Look at my bank statement. Thank you
Update by
Esterina Marziale
They ripped me off look at my statement. Now I need to buy 832 coins which is $99.99 USD for continue to novel
The complaint has been investigated and resolved to the customer's satisfaction.
Pocket FM has left an official reply on this complaint.
Insta Millionaire-NO VISUALS AFTER Ep. 12
I downloaded this app very interested..seeing a story on instagram! I found the story picked up where I left off, it gave a couple of episodes for free then told me to buy credits to unlock the up coming episodes. I'm like okay..so I brought more credits and was good to go! the story was getting good with all of the cartoon animation and all.. actually seeing every word play out. Episode 12 I thought I pressed something to make the visuals go away! Boy was I wrong..I skipped and skipped and skipped til I got to episode 16. Basically after episode 12 it's no more visuals but just audio. What a shame because I felt tricked. You can have the rest of the credits I'm uninstalling! People do spend lots of money to just watch and listen!
Resolved
The complaint has been investigated and resolved to the customer's satisfaction.
The complaint has been investigated and resolved to the customer's satisfaction.
Pocket FM has left an official reply on this complaint.
Broken App
My first time opening the app and it won't connect to the app server to create an account and after multiple attempts I'm met with failure. My only other option is to "skip" okay now I see story genres and a search so I go to the search and it says "invalid token" okay so all I can do is pick a genre and see what the app has and every single genre has nothing but stories in Arabic sorry I don't speak Arabic and the subtitles are not in English. Which is funny because the advertisement that pulled me in was in English and very promising. I was excited and willing to get the paid VIP membership BUT I can't even sign up or use the app properly or understand the stories so with so much disappointment I will just have to forget about Pocket FM.
Resolved
The complaint has been investigated and resolved to the customer's satisfaction.
The complaint has been investigated and resolved to the customer's satisfaction.
Pocket FM has left an official reply on this complaint.
Love the app, but unhappy with it's current update
I really like the app, but after these latest updates it has stemmed my enthusiasm. I'm a sucker for romantic stories so I was a monthly subscriber, pay 10$ per month and have unlimited access. Now with the update I have to pay for coins and my biggest upset is all the episodes I have listened too are locked back up again and would have to pay a lot of money to get back to where I left off. This doesn't sit right with me and I'm upset. I hope this can be changed for me and anyone else having similar problems. If the previous story chapters can't be re-unlocked for myself and others. I don't see the point in keeping the app. I'm holding out to see if it will change, but losing some faith. Please, please, please, I hope this is fixed!
Resolved
The complaint has been investigated and resolved to the customer's satisfaction.
Collect Your Trust Badge
Be recognized for outstanding customer service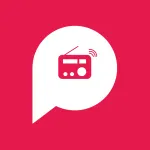 Pocket FM

contacts
We are here to help
19 years' experience in successful complaint resolution
Each complaint is handled individually by highly qualified experts
Honest and unbiased reviews
Last but not least, all our services are absolutely free