ITV
-
ITV trailer for Love Island
The use of sacred music to advertise is offensive. On current trailers for the forthcoming season of Love Island, a piece of music from Preisner's "Requiem for my friend" is used. "Lacrimosa" means Day of Tears, it was written as a prayer and to express grief and mourning at the painful loss of a friend and is part of a requiem. Instead it is used here to advertise a reality show. Considering the amount of music to choose from for such trailers this choice is inappropriate, unnecessary and very disrespectful.
Desired outcome: The music should be changed and more care taken in future with regard to the choice of music used.
ITV
-
Royal junkie programme Sunday night
I felt it very disappointed with your covering of the juberlie pageant on Sunday

Two many speech*s two much over talking by the commentators

Too many fast camera shots changes and two fast!

I know your a Comerica tv network but out of respect for Her majesty the Queen

Please don't show commercials during this type of programming

I'm sure 2.5 hours of no add breaks would help a more enjoyment veiwing

Experience and cut the programme down two two hours!

Kevin Nelson SE256XX South Norwood London [email protected]
ITV
-
Sejal Karia, ITV reporter, reported "seven Black women accused Tim Westwood"
Dear Sir/Madam,

On this evening's programme, 27th April 2022, Sejal Karia reported on the evening news, and online, "Seven Black women have accused Tim Westwood of sexual misconduct and predatory behaviour." I would like to express how dissatisfied I am that Ms Karia felt it a necessity to state the skin colour of these women. Channel 4 News reported, "Several women", which remains factual.

Race is a protected characteristic. Ms Karia, or other reporters, to my knowledge, have not specified "White women", or "White men" when referencing a criminal investigation. The perpetuation of the normalised absence of the term "White people" in negative news reporting and the pathologised presence of "Black people" makes the reporting of this story discriminatory.

It was reported that Tim Westwood has stepped down from his position and cancelled several appearances which will induce anger among his fans. Referring to the colour of their skin incites the demonisation of Black women, contributing to wider racial tension and racism. Had these women been White, or indeed Asian, would Ms. Karia have reported, "Seven White women have accused Tim Westwood of sexual misconduct and predatory behaviour?" Absolutely not.

I strongly believe there should be an apology to all Black British women from Ms Karia and ITN. Thank you for your time and consideration, I look forward to your response.

Yours faithfully

Andrea
ITV
-
Programme 'grace'
This programme was aired at 8pm this evening. I didn't start watching until 9 pm but I'm upset to think that scenes in this programme were aired as early as 8pm when children or teenagers could have seen it by accident. I have no idea if a warning was given before the start but in my opinion the scenes of sadomasochism, dismembered bodies, use of a knife have been too horrible to watch for me as an adult.

Please could you cut such violent, disturbing and unnecessary from further episodes.
Desired outcome: To explain why it is necessary to show such disturbing scenes especially at this early time in the evening.
ITV
-
News
Gave up watching BBC news some time ago very one sided and Woke. Seems ITV news has gone the same way. I'm not Boris Johnson's biggest fan. But time to move on from party gate and infighting. And why Haven't ITV added a little something on the latest news from the Ministry of Defence on small boats crossing the channel. None have been reported crossing for at least 3 days now.

And that's only since I've been checking. I think this is very news worthy. Quite a drop from the highest ever count of 900 on one day. And not a single immigrant sent to Rwanda. I and people I have spoken to think it's very news worthy.
Desired outcome: More varied news to be given on Uk. It's exactly the same on every channel
ITV
-
Good Morning Britain
I'm writing to complain about Good Morning Britain and the interview with the climate activist on 11th April at 7.50am.

The interview was an appalling case of bullying as well as an opportunity lost to help viewers understand the severity of the situation we face in the climate crisis. GMB and it's interviewers came across as narrow minded and also biased.

With the severity of the situation, the media has a real responsibility to educate the public on the climate crisis. This was a perfect opportunity where the public could have learnt about Govt plans and failings.

Instead the focus was on the activist's clothing.

We genuinely have no hope if media institutions such as ITV undermine the message of climate activists and stir up public antipathy towards them. The focus should be on 'let's all work together and what can we do' rather than deride those who are trying to do something.

GMB increasingly is so narrow minded and is building a base of viewers who are similarly narrow minded. ITV has a duty to disband it or insist on a different focus and values. Shame on ITV and shame on GMB
Desired outcome: Remove GMB or change its' interviewers. Or insist on a change in values and tack when it comes to climate change and honest reporting
ITV
-
ITV news coverage of "party gate" Number 10 parties
The coverage of the above was extensive and completely over shadowed the war in Ukraine where civilians are being tortured and killed. How can you justify the time you spent on "party gate". I believe you have a responsibility for ensuring that you present the news in a balanced and impartial way. The large number of the population want the Government to get on with the business of running the country and diplomatically supporting those countries in need of our help.

I switched from BBC news as it was very biased in its presentation, I hope your news presentations do not end up this way.

Terence
Desired outcome: I hope you do not continue to push this story, and instesd support the people of Ukraine by giving the the coverage their plight deserves.
ITV
-
This morning
Another absolutely disgraceful tone deaf incident on this morning again! A posh holiday and first class flight in a get away segment of show which was totally unacceptable given the state of economy and people struggling to pay bills and shopping etc, absolutely takes the piss! Stop focusing on rich people who don't struggle at all it's a day time show with single parents watching who can't afford to go away pr buy expensive wines etc we aren't all phillis n holly on mega overpaid wages! Start considering the the real world and what's happening in our country! What an absolute disgrace this show is becoming! Sending celebrities away to expensive luxury locations to advertise a holiday or cash competition is uncalled for totally irresponsible of you n takes the piss out of struggling viewers who struggle to feed kids and heat their homes! This show needs a re think and fast! More n more complaints everyday and us switching off!
How many more times are phill and thicko Alison going to get away with stupid mistakes and insulting guests on the show! Every week and every show this happens its absolutely appalling itv disgraceful nothing is ever done with your presenters disgraceful behaviour and outbursts!.
ITV
-
6 Nations Pundit Line Up
Why do we have to suffer english pundits within matches of the 6 Nations rugby when england are not playing. Then as tonight, ALL the pundits are english with no representation from the French? Couldn't you find anyone French in the middle of Paris? Vive La France!

It is not just rugby there are many commentary panel totally biased to the english. Please be less bias to the other competitors and have a bit of respect for the other nations.
Desired outcome: See a more impartial panel with a more diverse representation to the competing countries.
ITV
-
News
So having watch the news tonight you could have done all that in a 1/2 hour programme —-

 So you must be taking the P with all what's going on in the world some bright Rs hole in itv news has given us another 1/2 half of news - That's 6-00 till 7-30

Thanks for that - so it's goodbye itv - I can record soaps and view them the next day instead of the news.
Desired outcome: Shorter news as before
ITV
-
More adverts than live on air content!
More n more adverts are taking over all live shows! This morning, loose women and dancing on ice! It's beyond a joke! More and more adverts and rushed live content for 5-8 minutes then back to adverts! No need for this at all your a big switch off now! As for canceling show for rugby and football what a disgrace you have other channels to put this rubbish on along with the same films over n over again every week every month, what's going on itv you can do better! Other channels are doing far better with no complaints and new films being shown! making you look the worse channel atm and losing viewers!
Please keep josie Gibson on this morning and put Alison on competition slots etc she's a liability and absolutely useless she's no professionalism at all! Always making mistakes on the show I.e lack of using brain before opening her mouth and not reading her cues professionally what a embarrassing mess! And Phil all smug these days what's going on! And still far far too many adverts and less on air time it's disgraceful itv what a mess your live shows are becoming!
What is going on with the incompetence of Alison Hammond on this morning! Yesterday made a huge mistake and twice today her phone rang in studio live on air! And she got something wrong! It'd not the first time she's messed up but it'd be sacking her! She's useless embarrassing and so dumb why the hell she's on our screens! What a disgrace! Surely all these constant issues with her and Dermot need addressing quickly it's every Friday! Too many viewers are switching of from This morning its getting beyond a joke!
Every media report and complaints that are made are ALWAYS ITV and their presenters! No other channels or presenters get slammed or complained about as much as itv,ie TOO MANY ADVERTS! Annoying thick drama queen presenters,cancellation of prime time shows for football or horse racing and rugby resulting in less viewers and poor ratings! All other channels out rank and seem better and more with the times with new films etc than itv! Ever thought of all this.. its true! What's happening to ITV!
ITV
-
Morning ITV3 Lorraine
Always a lovely upbeat programme but concerns over the promotion of fast/throwaway fashion slot. These clothes are often made from non recyclable materials, made in far away places which has a huge impact on the ecology of our planet. Why not have a slot re ecological, sustainable approaches to fashion so the audience can make more informed choices. Are you aware that the fashion industry is one of the most polluting industries of our environment. I look forward to you addressing this issue.
Desired outcome: Answer and action to address.
ITV
-
We're not all football supporters!!
Can you please stop force feeding us with football! You've got other channels, use them and keep the normal programmes on ITV 1. I now spend most of my TV time watching YouTube, Netflix and Amazon Prime because of the rubbish that is on the Top 5 channels. All I watch on ITV now is the local news and Emmerdale. Can't stand GMTV anymore since Brexit and the presenters are absolutely rubbish(and I thought they were supposed to be impartial) I never thought I'd rather watch BBC Breakfast, but yes it's far more entertaining.

Very very disappointed in ITV, but what do you care, I'm just 1 person amongst millions.
Desired outcome: Stop moving our favourite soaps in favour of football. Put the football on another itv channel.
ITV
-
The voice senior netherlands
In 2019 I was a candidate in The Voice Senior 2019. I reached The Finals. Because of the #me too affair now taking place within The Voice Netherlands. This has resulted in a full investigation, rightfully so, of course, but it has resulted in all the clips from all the three categories, Voice Kids, The Voice & Voice Senior have all been taken down. This has caused us Seniors who had nothing but nothing to do with the whole sordid happenings much distress. Our pride, our joy but also our incomes - they were our CV's. They were what people saw, in my case, when going to my spot in the booking agency I am with. CV gone.

Our contract was with Talpa Netherlands and not with ITV - or am I wrong?
Desired outcome: We feel victimised and want our clips back up. At least The Seniors.
This review was chosen algorithmically as the most valued customer feedback.
07/22/22 My good lady and myself watch your LINGO quiz show all the time and have enjoyed in the most part, today was a similar program to one a few weeks ago, which really upset me, on a family game show, shown in the afternoon where children must likely watch with their parents, if not on there own. I refer to the blatant showing and promotion of...
Read full review
ITV
-
Program linking Prince Andrew to paedophilia
To my disgust I've just seen a promomotion for a documentary linking Prince Andrew to paedophilia. May I remind you that even though Jeffrey Epstein is a convicted sex offender he is not a convicted paedophile and there's no evidence I know of to indicate he was interested in pre-pubescent children. Please be factual when you make documentaries especially ones of this nature
Desired outcome: Change the name of the documentary
ITV
-
Advertisement for program regarding prince Andrew, Ghislaine Maxwell and peodophile.
I think it is disgraceful to have a program in the television regarding prince Andrew and a peodophile.
Does nobody think how this must be for the queen and Andrews children.
Absolutely disgusting to put something like that on the television.
Nobody has given a thought to how upsetting and distraught this must be for the queen and Beatrice and Eugenie.
What have we come to if we want things like that on the television and how humiliating.😠😠😠
ITV
-
Advertising
As ITV is a populous channel and should represent the country it is being presented in can you please tell me why when 86% of the population is white English we are not equally represented on TV.

Every advert and programme seems to contain at least one and usually much more than one ethnic minority.

This is not the country we live in and whilst I understand that there is a need for diversity on TV I feel that the balance has gone completely out of kilter.

This is in my opinion creating a greater divide and making racial tension inevitable.

I look forward to receiving your response.
Desired outcome: Fait representation
ITV
-
I'm A Celebrity Get Me Out Of Here
The argument between Naughty Boy and Kardeena has got me so mad! I report to you to get rid of Naughty Boy and Kardeena ASAP because I hate this show so much and I really want you to suspend it! I'm so angry at Naughty Boy and Kardeena for that argument and they need to be removed from the castle! I SUGGUST YOU DO IT NOW ASAP! PERIOD! SO flipping fed up!
ITV
-
About the way Kevin told Serbs dad about his death
I would like to point out that seb dad would of already known about his death as when a parent of a living child/Adult is still a life and they been a inquest or murder the I/p interested parties which are living blood relatives are told by the coroner so this did not show the truth of real life if this story line basic on a real life issue then I think it should reflect this in the who story not just parts
Desired outcome: To think a bit more about people who are going through similar in real life
We are here to help
16 years' experience in successful complaint resolution
Each complaint is handled individually by highly qualified experts
Honest and unbiased reviews
Last but not least, all our services are absolutely free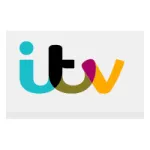 ITV contacts