Travelers Insurance complaints
56
This review was chosen algorithmically as the most valued customer feedback.
To see the video version, see airofusion.com and click "see current show". Travelers has been violating the civil rights of an elder homeowner for the past fifteen years. The following is a letter (without its attached 667 pages of 62 Exhibits) we sent to Travelers marked "urgent". Travelers refused to respond. ***** Travelers insured our home in 2007...
Read full review
Travelers Insurance
-
Auto
Nothing but trouble, I got 2 estimates for my 3 month old Honda HR-V both around $8700 but travelers came up with a estimate from they're shop for a little over 6000. I've been warned by my auto body shop that there is no way they can do the job right for that cut throat price. There client was at fault, she hit me while I was sitting at a stop sign waiting for her to make her turn and she ran into me head on , never hit the brakes. I'm going to a chiro. This is price fixing one of they're reps rattled off 3 other body shops that he said would take his rate. He didn't have estimates, he just said they would take his rate. And the women that hit me, her husband works where I got 1 of my of my estimates Grossi auto body with a rate of $ 90, wonder where shes going to get her car fixed this is BS
Desired outcome: I want my car fixed in the shop of my choice. I know Munroes. They do good work. And the moon twp auto body is talking over a month to 6 weeks WTF
Travelers Insurance
-
Homeowners Insurance
My claim was denied after your ia went to my home and did a site walk with a contractor without my permission that I had go to my home only to give me a price to replace some beams and used hood opinion in his report to the adjuster. That is a total privacy violation to start with much less raise all sorts of ethical questions much less the fact my claim was denied because of moronic reasoning. Anyone can see that huge splits in beams holding up a house and a roof is not natural settling (especially when pictures taken 4 months ago show they went there) in a 20 year old home, that something caused them to split and in this instance it was the massive trees cut down on my property
Desired outcome: Pay the claim so I can have it fixed and move back in. It's been 2 months already
Travelers Insurance
-
Home insurance
We just bought a home and geico went through travelers for our home insurance. We received notice a month after buying the home that the concrete patio needed to be redone. We received the notice on Friday before veterans day. They wanted proof that we had redone the concrete work by Monday. Two days to find a company and have everything done, and over the weekend at that. The concrete does not affect the structure or safety of the house and has been in its current condition for two previous homeowners. They also claim some of the brick around the bottom half of the house is crumbling. There is absolutely no place where brick is crumbling.
Desired outcome: We want the company reprimanded for their actions but do not want them as our insurance.
Travelers Insurance
-
Rude Travelers Receptionist & High Monthly Rate
The Travelers receptionist in Wickenburg was rude to me on the 3 occasions when I came into the business to do business. I use to work for State Farm Insurance so I know a little bit about insurance. On one visit I came to pay my bill, another time I asked to change a couple of things on my policy and the last time I asked why a relative of mine had a lower rate than I had. I haven't had a ticket for 13+ years as you cannot drive a Dunbar Armored truck with any tickets, accidents, drivers license being taken away, etc. So when I asked about those three issues all the receptionist did was argue with me. She did take my payment but she didn't offer or change anything for me. What I want from Travelers is for the NOT to send me anymore correspondence. In one letter I received a request for me to not leave their company. In another letter I received today (10-2-21) a low auto insurance rate. To little to late as I went to another insurance company and they did what I requested. If you don't treat your paying customers with respect and consider their requests then they will move on...like I did. Now leave me alone.
Desired outcome: Please quit sending me offers Traveler's failed to offer me when I requested.
Travelers Insurance
-
Homeowners Insurance
I filed a claim with Travelers Insurance on August 16, 2020. There was water coming from the ceiling in my son's bedroom. When the adjuster came out he assessed the damage and concluded that a new roof was necessary. During the inspection, I pointed to a water stain in the dining room that I felt was related to the roof. He took me outside to show me a small pinhole in the siding and told me that the water mark was probably caused by rain getting in from the small hole. I thought nothing of it, until I decided to repaint the ceilings and walls and noticed the ceiling was unleveled. I immediately told the painter to stop the repairs because clearly something was wrong. The damaged area of the ceiling is right above the master bathroom so I thought it could be plumbing related. I called a plumber to inspect and he found structural damage to the subfloor and mold alongside a portion of the bathroom wall. I called Traveler's and submitted a new claim on September 1, 2021 due to the issues found. The adjuster came out and immediately said it was not covered because it was dry and appeared to be a pre-existing issue that could date back prior to me owning the home and/or a plumbing/bathroom tub issue. I explained to him the jacuzzi function in the tub had never worked and I rarely if ever soak in the tub and the roof was replaced last year. Thus, based on where the damage is, I doubt it came from the tub or pipes because there would still be evidence of moisture in the walls of the master bathroom and dining room ceiling because I bathe daily. I asked him to take a look at the sub-floor in the 2nd bathroom because there was evidence of moisture and I was growing increasingly concerned at the idea of a severe plumbing/mold issue. He inspected the 2nd bathroom sub-floor and found moisture using a water detection device. He then told me that there's no way of telling where the moisture was coming from. I asked for a write up of what he found and was told that he couldn't provide any documentation but agreed to send the photos taken. He left a voicemail stating he had discussed the claim with his supervisor and none of the damage was covered. Upon receipt of the photos, I sent a text stating that "The leak in the ceiling and master bath relates to the roof". I followed up via phone and explained that leaky pipes and tubs don't stop leaking thus the damage to the master bath and ceiling had to originate from outside. At that point the conversation took a turn for the worse. The adjuster questioned why I was just filing a claim and I had to explain to him again that the roof was replaced last year and the damaged area was pointed out to the first adjuster, however upon painting I noticed there had to be something going on. He said he would review the roof claim for evidence of the water mark in the dining room after I reiterated what the first adjuster told me regarding the water mark and the siding. He claimed he saw no such hole upon his inspection of the property. At this point, the inference of being a scammer and liar were enough for me. I have no need to make up stories, my policy is paid in full and the deductible is $2, 500. When I stated to him again that I was just exercising common sense because "pipes don't stop leaking but roofs do when they get repaired" thus why the entire area is dry and moldy. The adjuster then stated "he felt I was talking down to him". The truth is he became defensive and exhibited fragility when challenged on his beliefs by a black woman. And of course the first adjuster didn't document the water mark in the ceiling because that would be too much like right.

Due to the interaction with this adjuster, I placed a call to his supervisor and have yet to hear back. I also had another plumber come out to cut a hole in the ceiling and was assured there are no leaks in the pipes or bathtub. I am not sure where to go from here but the entire ordeal has made me very anxious and distrusting of insurance companies and adjusters. Also after the roof replacement, I was surprised when my premium went up $200. Typically roof replacements result in a reduction of premium due to less liability. I have placed calls and asked why the premium increased and have never gotten a straight answer, maybe now I know why. I am questioning everything right now, especially the integrity of both adjusters. At least I found the issue before I fell through the ceiling while showering or better yet suffered a debilitating disease due to mold exposure.

Best,

Eva Miller
Desired outcome: Do the right thing!
Travelers Insurance
-
Homeowners
The past winter we suffered damage to our roof that resulted in needing to have the complete roof repaired. However, our condo also needed new flooring and carpeting as it was saturated and mold started to grow. To this date (8/25/2021) our Insurance rep REFUSES to approve. It was approved to remove part to discover the total damage. The flooring that we had has been discontinued and his resolution is to get the next best thing to replace only partial. Issue is that there is no comparable flooring as the flooring is over 12 years old. He also refuses to pay out our Hotel reimbursement.
Desired outcome: Approval of floor and reimbursement of our Hotel stays as our condo was not inhabitable due to mold.
Travelers Insurance
-
Home Owners
My insurance rate for 2021-2022 increased by the following:
2020-2021 - $2079
2021-2022 - $2259
An increase of $180 - 8.6%

By comparison, coverage increased the following:
2020-2021 - $591, 800
2021-2022 - $598, 400
An increase of $6, 600 - 1.1%

Q. Why the large increase difference? Is it justified?
Q. Is this typical of all Texas insurance companies?

I have had Traveler's Home and Auto insurance since 2017 and never filed a claim. This premium to coverage difference is typical of the last 4 years.

Thanks,
M. Peacock
Desired outcome: Information for future company switch.
Travelers Insurance
-
Insurance claim
Horrible service - claim since january with my home still unrepaired due to traveler's inability to deliver adequate funds to start repairs amidst pandemic. Now, in hurricne season in july with unrepaired broken windows, glass in carpet, and now mildew problems. Suggested companies with the worst rating as who they trust for bids. This is what 25 years of paying for insurance with travelers gets you. Still walking on glass in carpet and grandson came and visited to step on glass in the carpet. Representative sends an email when he is going to be out of the office. Totally disguted with their disrespectfulness and empty jargon of taking care of customers. They do not care because it is not their house.
Desired outcome: Get a responsible service representative that can stop the BS and be of some help (you think).
Travelers Insurance
-
Homeowners insurance
My home was flooded in February due to the Arctic Blast. I've sustained a tremendous amount of damage and I'm now on my 3rd adjuster. Each transition I've had to start over trying to get my reimbursements for which I'm out of pocket 1, 000's of $$$. I'm getting random reimbursements with no backup. I'm getting very little communication from anyone. My Travelers Claim is IMP2637. I'm going to file a complaint with my Texas Ombudsman, but also wanted to make you aware. I will also send this same complaint onto every online insurance forum I can find as well as any member of the Texas management team i can find. I can't imagine this going any worse than it has. I know many many people in my area that have sustained similar property damage from this storm and no one is dealing with the poor service and lack of communication that I'm dealing with. My number is 817-729-2581 if that's important. I'M BEYOND FRUSTRATED!
Desired outcome: Provide me the same service as others in my area have been receiving.
This review was chosen algorithmically as the most valued customer feedback.
Failure to pay for damage caused by extreme sub-freezing temperatures recognizes as a Federal disaster that cause floor tile to separate from foundation. Travelers Adjuster Trey Bayer never in person survey the damage or sent a Travelers Rep to review floor in the home. Trey Bayer was always to busy. BRUNO WOSCHNAGG, Trey Bayer Superior issued by phone to...
Read full review
Travelers Insurance
-
roof repair
My roof was affected by one of the storm hit my area back in 2020. I contacted my insurance company (Travelers) and my contractor for home inspection. My contractor done everything they ask him to do it. At the end my insurance refused to repair my entire roof but they want to repair part of it. In addition to that the communication with this company is very poor, they don't respond to my emails or voicemails. I feel like they don't treat me fair as my neighbor cross the street from my house repaired his roof with no headache.
Travelers Insurance
-
Travelers home insurance
Good evening I bought this property in November after doing home inspections and contract the travelers home insurance 4 months a go, this month my water heater had problems and I contacted Travelers and Mrs Ava said that I should look for a authorized plumber and they diagnosed the problem and the plumber coming in my house and diagnosed the problem and send a diagnostic and pictures, and the Travelers declaim my claim number IMM3772 Date of Loss 3/6/21 saying my water heater was old and rusty, this is lie and I have the invoice and photos that prove. this company has record of complains for refusing claims and I would ask for a help.I will send you pictures, videos and invoice
Phone of Travelers 804 934 4713 804 934 4784 Manager Robert and Ava
Travelers Insurance
-
Home Owners
I closed on my house in November 26, 2020 and Travelers was chosen for my homeowner's insurance. On December 5, 2020 I received an email stating that my policy will be cancelled for non-payment. This is only 9 days after closing. Unknown to me, the closing attorney had not sent the required documents. Then on January 22, 2021 I received a refund check from Travelers because they cancelled my policy again. This time I didn't receive an email or a letter in the mail. When I called to find out why they said it was cancelled because the roof needed to be be replaced, the deck need to be redone and the there was a hole in the siding on the right side of the house from a bird pecking a hole. Travelers didn't give me the opportunity to make any repairs and they didn't communicate with me before cancelling. I bought this house knowing that repairs needed to be made. Had they contacted me they would have found out that I have hired a contractor to do work on the house. I now have a policy with State Farm. I will need recommend Travelers to anyone. I would be interested to know how many policies in a different zip code are cancelled for the same reasons without notification.
This review was chosen algorithmically as the most valued customer feedback.
On june 28th, 2020 I report a claim on my property about missing, broken or torn shingles, shingles that have cupped or curled along their edges, bald shingles that have lost their granules, roof leaks in multiple places and rotted roof sheathing. The adjuster told me that despite the damages, he would not authorize my claim for a roof replacement because...
Read full review
This review was chosen algorithmically as the most valued customer feedback.
I recently switched insurances after calling in for a quote and the agent convinced me that since I'd recently switched auto, my homeowners would go up with the other company even though no evidence of that yet. He went through the multiple insurance plans and what not and since I have an older home I was told I'd have to go with travelers. He had to redo...
Read full review
This review was chosen algorithmically as the most valued customer feedback.
Mr. Floyd H. Lewis an 87 year old veteran home was damanged from a hot water heater exploding around 9/1/2018. I Alton G. Jones, at (757)573-6961, Mr. Lewis's Nephew is writing this complaint on Mr. Lewis behave and is the one who reported the hot water heater incident to Travelers Insurance Company. Travelers Insurance Agent Mr. Sean C. Murphy ( he can be...
Read full review
This review was chosen algorithmically as the most valued customer feedback.
My father had a car accident in late 2017 after moving from Texas to Idaho. He had insurance in Texas and the claim has been handled. He contacted Brazos Valley Insurance Agency on 11.29.2017 and notified Tina (assistant) that he was cancelling his auto policy as he had found auto insurance in Idaho which was more reasonable. Tina did not give notice to my...
Read full review
Travelers Insurance
-
denial of claim
I bought travel insurance through Delta Airlines for roundtrip airfare from DTW-LAX on Feb 27-Mar4, 2019. Then submitted a claim, #0006090062-001 which was unfortunately denied. I realize now, did not know before that the terms and conditions of this lousy useless travel insurance policy does not apply to travelers with preexisting mental condition since I was told by the customer rep that I spoke with that mental conditions are not considered "medical conditions" according to the "Allianz" terms and conditions policy. My son had an anxiety attack due to some medication change so we needed to seek immediate help.
I am challenging this policy and prepared to go to the press and escalate it further until it is changed. As an advocate for my so, who has traveled on his own last year with Delta Airlines, and multiple other times with Delta and other carriers with NO issues, I find this exclusion demeaning to all of the entire mental health patients and their care givers. I further spoke with case managers from the health care system and they are ready to support my mission and fight this type of discrimination.
I will not fly with Delta airlines going forward until I get refunded and until this policy is revised. I am also in the process of seeking legal action. This is a discriminatory. According to the American Psychiatric Association "Mental illness is nothing to be ashamed of. It is a medical problem, just like heart disease or diabetes." I am sure I will be able to get additional support if needed.
I can be reached at 248 766 6607
Jihan Bani-Awad
For (Joseph Zecharia)

Reference: https://www.psychiatry.org/patients-families/what-is-mental-illness
Travelers Insurance
-
policy refused
On Feb 1, 2019, I called to add a landlord policy to my long list of existing policies. The house we are purchasing to run as an Air Bnb is 2.1 miles from the home I live in and insure with Travelers.

Travelers refused to write me a policy for the rental home because we filed a claim last year involving our dog. My 20 yr old daughter was throwing frisbee with our dog in our back yard. Our dog ran from our yard to the empty lot next door (has been empty her entire life as she's only 2 years old) when she saw a surveyor. My daughter ran after our dog and got her immediately back in to our yard, but not before the surveyor got scared and fell over his own equipment injuring it. Our dog did not attack him, bit him, or jump on him. We filed a claim and the insurance company paid to rent the surveyor new equipment and fix the equipment that was injured.

The reason why Travelers won't write us a new policy on a house 2.1 miles away from our dog where our dog is never going to be... is because our dog is now deemed "Aggressive". I asked to speak to a manager and the manager confirmed the underwriter refused our policy and there was nothing he could do.

I told him I would be taking my home, two cars, boat, trailer, and umbrella policy else where and he didn't care.

So long Travelers...
We are here to help
16 years' experience in successful complaint resolution
Each complaint is handled individually by highly qualified experts
Honest and unbiased reviews
Last but not least, all our services are absolutely free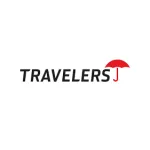 Travelers Insurance contacts