Humana
-
Dr Gopez
I don't appreciate Dr Gopez calling my office and telling my office manager I am not qualified to diagnose and treat orthopedic condition because I'm just an internal medicine physician. I have been doing this for 25 years and I believe if Dr Gopez will think about it, I'm quite cost effective. What kind of business would make such a call to a doctors office and belittle the physician in such a manner.
Desired outcome: Someone to call me , dr Larry Mikul M.D. at 205 6681616 and tell me dr Gopez will never call my office again
Humana
-
Messages such as example shown below
Please remove my mobile phone number from any calls or text messages. These are SPAM and I am not a member of any Humana plan and never was: (772) 333-1441

Example:

"HUMANA FREE MSG. Earn $20 in rewards through Go365 after getting your COVID-19 vaccine. Learn more: mp0.co/FloridaGo365/NJ5Da
Reply STOP to end, HELP for help"

Sincere Thanks,
Terry Trost
Humana
-
Lost shipment
Order number 365972764 was not received. Phone support put me on hold forever. It was employee sweet, xot2477
Missing shipment.
Humana
-
A service to help me live a better life
I want to thank the people responsible for denying my procedure. You'll did a great job. Now I being seventy years old will have to wear toe socks and gloves in ninety degree weather for the rest of my life. Thank you very much. If my doctor didn't think I needed the procedure he wouldn't have ordered it. And I pray that the ones that denied me have the same problem with their circulation so they will know what it's like to live with their toes and fingers feeling like they are in an ice bucket all the time. Thank you again from herbert w. Dance jr #h64839537
Desired outcome: Approve the procedure
Humana
-
Peer to peer review
My husband is due heart surgery necessary before having a mytral valve repair. Today is 7/22/21. The surgery is scheduled for 3PM tomorrow. Humana has insisted on a peer to peer review, resulting in the hospital saying we will be responsible for all charges if Humana does not come through. A cardiac surgeon from the University of Colorado Medical has requested this surgery. What right does ANY insurance company have thinking they know more than the doctors who are personally involved with the patient? A mitral valve regurgitation of 35% (which my husband has) is over 50% fatal if not treated. Not only is Humana playing games with my husband's life, but the "peer-to-peer" practice itself is detrimental to ALL patients. It exists ONLY to save money for the insurance companies.
Humana
-
Dental care / customer service
Good Afternoon, My name is Tyshondra Barnes I am writing a letter of compliant in regards to my dental plan in addition, I being this dental plan for quite some time now. I have received the proper service under this dental plan and they have provided no information. The dental plan / under Dentaquest provided with three dental offices and there services was horrible moreover, I had to file a compliant '' Aspen Dental Dr. Trambas Constantine DDS, Brite Dental. There services were ruled I addressed this several times with Humana within this year 2021 about the problems and to this day nothing has being done
Humana
-
OTC order
I tried to order on June 30th 2021, 3 items. 1 #362 nasal strips, 1 #471 Water Jet teeth cleaner and 1 #472 Water Jet tips. I had a $75 allowance for the quarter. I was unable to place the order online because when I tried to finish your website read having problems and saying it would be fixed and try again. I tried 3 more times and it was still down. I chatted online to report the problem and your rep. said she would order for me. She texted the Water Jet, the nasal strips and the water jet picks. I checked my order Jul 1st and found that she had mistakenly ordered me 3 sets of water pick replacements instead of 1 and 4 sets of nasal strips instead of 1 and did not order my Water Jet machine. I called the OTC dept. and was told pretty much that there was nothing I could do even though your chat rep. grossly messed up my order and depleted almost all my allowance on extra items I didn't order and now I can't get my Water Jet machine but I have alot of extra water jet replacement tips I don't need. And nasal strips. This is insane that you would screw up my order so badly and then tell me there's nothing you can do? Please respond ASAP. Catherine McClendon Humana # H04574646
Desired outcome: Replace my allowance for this quarter July-Oct. so that I may be able to order my Interplak Water Jet machineer Jet y Water Jet machine
Humana
-
Poor service on pre-treatment estimate date 01/06/2021
My name is robert t. Alpha sr. I have experienced poor response from humana complete dental ppo. My first issue related to questions I had with a claim for service on 12/14/2019. The price I was charged and the pre treatment was never responded to in spite of phone calls, etc. Fast forward to 04/02/2021. I called humana to get a contact to send a pretreatment to. A gentleman akeem answered and gave me his direct fax number to send my information to; #502-480-4703. After waiting for two weeks I called to check on the estimate. After a tedious search my paperwork was located and I was told a pretreatment estimated would be mailed nlt 05/22/2021. I did not receive so I called on friday 05/28/2021 and spoke with karen phone number 502-480-4703. She was unable to locate my paperwork. She asked that I resend which I did at 12:55 pm 06/01/2021, today. If past experience is any indication of what to expect i'm not holding my breath. It would be nice though to see improved service from humana.
Desired outcome: What I have been waiting for for 2 months. A PRETREATMENT ESTIMATE. Hopefully Karen will provide.
Humana
-
Monthly debit
Ongoing issue since jan 2021. All avenues lead to no solutions. Have had automatic debit since 2014 but all of a sudden it doesnt happen. Why? Since 2014 I have to call every month to get the debit done. Every one has the same comment — I dont know y it is not debited as file says to auto debit each month on 4th but never happens! Am very much to my limit on dealing with humana incompetence! Not a very pleased customer at this time as if anyone will listen or get back with me on this
This review was chosen algorithmically as the most valued customer feedback.
Good morning. I am not sure this will even help me. I have been diagnosed with breast cancer. Her2 3 positive to be exact. One of the drugs in my chemo treatment is giving g me severe diarrhea. I am meaning all day every day. My oncologists sent over a script for a powder medicine for me. That wad on monday the 17th of may. The pharmacy called me on...
Read full review
Humana
-
Unauthorized changing of insurance company by outside party
I am the legal guardian of Sammye Wood. I received her forwarded mail on May 14 stating pending changes.
The applications was filled out by MIRANDA JENKINS. She works for Health Insurance Associates. She stated that Sammye told her she had missed her enrollment period. Sammye is extremely deaf, & does not answer unknown numbers, and she loves her current insurance which she has had for 15 years. I feel this is fraud and I am filing a complaint with Medicare, Department of HHS, AARP, COUNCIL on Aging etc. etc.

Your staff resolved the issue when Sammye said she did not want Humana. How devastating for an Elderly person (86y/o) to lose their established Providers and starting over to make new appts, Pharms, Drs, clinics, and hospitals. Luckily she had someone watching over her. Not all elderly people have that and it would a nightmare to resolve after the fact.

Sincerely
Deborah L White (Legal Quardian)
Sammye Wood

Please forward to Health Insurance Associates as their website had no contact phone numbers.
Desired outcome: Stop using unscrupulous outside parties.
Humana
-
Payments Not Reveived
I have a provider whos claims are being processed by Humana under someone other than the provider's tax ID causing claim payments to be issued to the wrong address. We have been calling Humana for 2 years trying to get these claims processed under the correct tax ID ( the one listed on the 1500 form). Each time we call we are told the claim will be reprocessed under the correct Tax ID. This has been going on since 2019. We have 14 outstanding claims still waiting to be reprocessed. All out new claims that get sent to Humana continue to process under someone else's tax ID. Please tell me how this is legal? Shouldn't Humana process a claim according to the 1500 form being submitted? We reached out to credentialing but because the provider is out of network they will not help us. This is ridiculous! Under no circumstance should it take 2 years to get a payment to the provider. Oh and it that wasn't enough, the provider also received recoupment notices for the checks that were made to the other provider! I'm so over Humana and I've advised the provider to not accept anymore Humana patients.
Desired outcome: Payment for the claims submitted under the correct tax ID
This review was chosen algorithmically as the most valued customer feedback.
I have called Humana Pharmacy several times about my cost for certain prescribed medications. Each time, the Customer Service Rep did not know how to spell or pronounce the drug. Even after I spelled it several times, told her how it is administered etc., the person could not "find" it in her online list. The most recent call was about Epinephrine...
Read full review
Humana
-
Tired of you burning up my phone and my wife's phone
Calls keep burning up our telephones when you were told no phone calls, contact us by e mail. Use my e mail at [email protected] You are always screwing up my rx's by ordering my medications when they are not due. Another problem is the postal service, which I understand you have no control over, but I was without some of my medications for two weeks. I get my rx's by mail and they come from the west chester, ohio location. Tell me how some of my medications were shipped from another state, and sent to a different state for two weeks. I am very tired of this foolishness, especially when people put trust in you to treat them like human beings.
Humana
-
OTC orders
3/31/2021 Why is it you are stealing from me $25? I had a balance in my OTC account for the first quarter? Why is it that earlier today I had a $25 balance and had put some items in my cart but because I had to leave and logged out only to come back tonight to place the order and the $25 is gone and my cart was empty. Why? READ THIS! IT IS NOT ARPIL YET! What did you do with my balance that I was to use right now? You put the next quarter balance in there of $75 and it is NOT April yet! So, YES, I am using capital letters! I am so mad I could spit nails and have been on the phone an hour tonight with incompetent service people that I could not even understand and sure did Not understand my problem at all. Your people were and have not been nice to me. First stealing my $25 balance today. Then they have no clue of understanding anything and just talk in circles because they are not even trained of how to help. Who do I need to contact to get real help here? Would this be a web site issue or what? I am under the impression that we loose the balance left at the end of the quarter. However, it still is not April yet. So, where is my balance and you will put it back for me to place this order even though it will be the first of April in the morning or I will start looking for another provider. My name is Kyle Casey and my Humana # is 76312660. Fix it now! My stuff better still be in the cart this time also.
Desired outcome: Put my $25 back so I can place my order. So, as of April first my balance should be $100.
Humana
-
Not receiving an id card with my primary care physician's name on it
In order for me to see my PCP it is required that the name be seen on the ID card. Since January I have made over 6 calls requesting an ID card with the PCP's name. I have been told each time that an ID card would be mailed to me providing the PCP's name. I have never received it although I was always informed it would be taken care of.

ID # H76872790
Desired outcome: Receive ID card with PCP's name on it
This review was chosen algorithmically as the most valued customer feedback.
I paid full price for a prescription that was supposed to be covered by humana, sept. 30, 2020. My doctor sent a request for coverage to humana and they sent me a letter stating that the claim for the prescription would be covered. They also sent me a letter stating that the claim was approved. I called humana and asked for a refund, and they said I needed...
Read full review
This review was chosen algorithmically as the most valued customer feedback.
Humana Insurance Co. increased my insurance premium starting Jan 2021 without any notification of change. My policy # 341011005-001. I have contacted them 3 times March 17, 11, 14, 2021 to try to work out something for i cannot afford this insurance. Their response was to go on state assistance. In addition on the March 17, 2021, call, I requested to cancel...
Read full review
Humana
-
Claim approval inquiry
I recently called Humana to try to find out the status of a claim which I had filed. This was for services which I had paid for myself, but for which the provider did not do direct billing to Humana.

I was on the phone for 1 and 1/2 hours trying to resolve this. I spoke to three different agents, none of whom seemed to be well-trained or knowledgable. I was disconnected twice, put on hold innumerable times, and had two bad phone connections with feedback of my own voice. One agent spoke as though he had a mouth full of mush. I could not understand him and kept asking him to speak up. He was to call me back immediately after we cut our call short due to a bad connection. When about 10 minutes had passed without a call I phoned in again asking for a supervisor. I might add that, with the exception of the supervisor, not one person whom I spoke to was even able to locate my submitted claim information.

The supervisor whom I finally spoke with was very helpful and within another 10 minutes I had my answer. Unfortunately, this kind of poor customer service has been the norm rather than the exception each and very time I have had to call Humana. Agents always seem confused, unsure and inadequately trained.

Humana needs to do something about this NOW. For those of us dealing with matters of health, we do not need the stress of poor health insurance communications to add to our situation. Humana should do everything within its power to rectify this situation. I am seriously thinking of changing health insurance carriers because of this continuing problem.

Melinda Elkins
Asheville, North Carolina
Desired outcome: Humana must adequately train its personnel. Furthermore, it needs to hire people capable of providing quality customer service.
Humana
-
Customer Service Rep
I was on a call for about 59 min, the rep put me on hold the entire time, when I asked to speak to a supervisor. She refused to transfer me. It wasn't until the I stated that I would be filing a complaint, she attempted to transfer me. Then came back 10 min after and stated that they would have to call me back. I called regarding a claim status, she stated that because the plan was terminated that she couldn't give me a status on a claim that was done prior to the term date. She was not knowledgeable and had no clue how to perform her job.
Rep: Joan
Supervisor: Ken
Ref# 2000169238028
Desired outcome: Train employee better
We are here to help
16 years' experience in successful complaint resolution
Each complaint is handled individually by highly qualified experts
Honest and unbiased reviews
Last but not least, all our services are absolutely free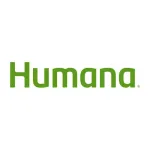 Humana contacts