The Hartford Financial Services Group complaints
50
This review was chosen algorithmically as the most valued customer feedback.
Because of my AARP membership I purchased both Hartford homeowners and auto insurance on 12/8/21. On 3/15/22 I accidently found out that Hartford failed to complete the transaction to my mortgage company for escrow payment. When both Hartford employee and I called my mortgage company they said they never received anything including banking information from...
Read full review
The Hartford Financial Services Group
-
TrueLane driving app
I use the TrueLane app to monitor my driving and, generally, it's okay, albeit a little unfair. On January 21, 2022, I had outpatient ear surgery and my health plan includes 50 one-way rides - Uber or Lyft there and, if given anesthesia, medical transport home (which they blew this time). Anyway, the Lyft driver in the morning was a maniac and racked-up 25 "events." Events really hurt the renewal discount percentage and I rarely get even 1 on a drive. VERY RARELY. The afternoon Lyft driver wasn't as bad, if you call 12 events better. Naturally, I was pretty doped-up for the next couple days and forgot about opening the app to mark the trips as a passenger in another vehicle, so the 2 trips are locked-in. I've been told it is possible that I can log into the website and edit those 2 trips, but the website doesn't recognize my username and the [email protected] support email address is bogus, bouncing from [email protected] I've spoken to their tech support line once before and I was rudely brushed-off to "use the website" which, of course, doesn't work.
Desired outcome: I want access to that website to remove those 2 trips from my discount calculation but, if I am unable to either access or remove those, that The Hartford does it.
The Hartford Financial Services Group
-
Cancellation of Policy
I am going through a probate process regarding the estate of my mother who recently passed in August 2021. She had the homeowner and auto policy with my dad since the 1990s. When he passed, mom was the owner of the policy. When Mom passed, I immediately notified The Hartford BEFORE I was appointed Co-Executrix of Mom's estate. My sister was also named Co-Executrix. We are both named in the will to inherit the house. The Hartford sent me letters informing me that they will not renew and that I will have to seek another insurance company. My sister has lived in the home since the 1990 and I since 2014. I had my autos insured by The Hartford. I just can't believe how the rep inferred due to the area I live in or homeowner dies that this is what the underwriters say. This is terrible. My sister passed away just after Mom and I am not having issues with her honeowner's insurance.
The house needs to be insured. So what are my options besides being referred to Foremost as was done by the Hartford rep? I even asked for renew under the probate process guide.
Desired outcome: Reinstatement
The Hartford Financial Services Group
-
Auto insurance aarp hartford auto insurance
One accident in 8 years . The claim cost was for $1100. The premium then doubled. Cost increase was more than the $1100 damage. Agent said I'm sorry about the increase. The previous year $1494.00. Now it is $ 2210.
The Hartford Financial Services Group
-
Even though I explaid to the office that I put the wrong amount of 941, year of 2019 through on-line. Your office keep saying amt was $465,486.00
I sent the copy of individual payroll summary report for year of 2019, that was the same amount of 941 2019yr which is $176, 466.30. please find out premium from that corrected amount of payroll for year of 2019.
This review was chosen algorithmically as the most valued customer feedback.
I have been insured by AARP Hartford for the past 3 years for two cars in Florida and one car in Delaware. I received my new renewal payment schedule for the Florida policy last week. I discovered that my monthly payments went from $151.00/mo to $279.00/mo. I called to complain and the only explanation was that the rates in Fl. went up because of storm...
Read full review
The Hartford Financial Services Group
-
bogus auto insurance
Hartford auto insurance scam on AARP site entices would be auto owners to call them for coverage but the hook or catch is that all autos within the household must be covered by Hartford or none at all. The adds for discounted auto coverage with AARP membership is misleading and untrustworthy and should be discontinued. I know of no other auto insurance carrier that requires that kind of bogus requirement other then The Hartford.
The Hartford Financial Services Group
-
auto insurance
Please forward this information to the AARP Board and Administration. The AARP should reconsider its relationship with The Hartford.

I sustained a non-injury accident involving a deer on 6/2. I was authorized a rental vehicle commencing on 6/2 to 6/13. However, the claims examiner, Asfhin Razi, has not authorized continued rental services. The Hartford only pays $20 per day of the $30 per day to rent a vehicle. I pay $10.25 per day out-of-pocket. I asked Mr. Razi to memorialize all communication with me in writing. He refused. Then yesterday did provide me with a letter of settlement via email. I work, am disabled, and homeless. Mr. Razi is aware of all of this information yet act in bad faith when communicating with me.

My auto insurance contract states The Hartford will pay $20 per day, for a maximum of 30-days' or a cap of $600 dollars. However, Montana law disputes this. They allow an injured party to continue having a rental vehicle for the duration of time reasonably necessary to secure a replacement vehicle of equal value. I have disputed this fact with Mr. Razi, provided him with the Montana State Auditor's Memorandum on this topic.

If I do not have a vehicle, I work about 45 minutes or so out of Missoula, I will be forced to involuntarily terminate my employment. That will lead to litigation for bad faith, and violations of willful and recalcitrant attitude
toward claimant.

Mr. Razi threatened to close my file as being uncooperative to asking to have written communication between us, and for his claim that my refusing to call him back constituted my being non-cooperative. That is preposterous!

So today, Mr. Razi turned my file over to his supervisor for review after I filed a demand letter for arbitration.

Mr. Razi should be terminated from his employment...A $20 cap on a rental vehicle is not the fair market value in Missoula. This clown lives in Kentucky, The Hartford has no reps in Montana, and has no clue about the geographic distances required to work/travel to maintain my employment...
The Hartford Financial Services Group
-
claim y83 ac 48398 event pa0017338965 april 19, 2017
Your records will show the poor service we received from the subject claim representatives. First, my wife Katie was asked if she could pay to have her truck towed, she paid $61 to Agero Roadside assistant to have it towed to our home with not a word of compensation from the Hartford. I then called the next day and spoke with Shane Stevenson who suggested Pro Tech Collision as a repair service that you use in this area and were highly rated. In addition I would receive $300 off of the $500 deductible for the good driving record and if we decided to use Pro Tech, we would receive another $100 off the deductible, leaving only $100 deductible to pay. Sounded great! But this turned out to be a nightmare. The vehicle was picked up on April 27, 2017 and returned the same day because it was pulling hard to the left. I had asked Mike Webster, of Pro Tech, before I took it, if the vehicle was test driven, and he assured me that it was. But I had only driven a few hundred yards down Rt. 1 South when I felt the vehicle pulling hard to the left. This told me that he lied or didn't know if it was test driven, either way, they were not reliable. We picked the vehicle up for the second time on May 8, 2017. My wife needed to take a business trip to Philadelphia with my granddaughter, Mimi. The left tie rod nut came off less than 50 miles up I-95 North in Green Belt, Md. She had no control and by the grace of God, their lives were spared along with many possible others. WE then called Pro Tech to arrange for towing and a rental to now find that the claim rep says The Hartford will not cover some of the charges. I could go on and on but I'll give you an opportunity to investigate and respond. One more thing, I have been a valued customer since 1997, Home and Auto, from Pennsylvania, to Virginia, and I have never felt so betrayed and disappointed in my life as I do now. I want all charges to be paid. By the way, all rental charges were to be billed to Pro Tech but $260 was the required deposit taken from our visa account. I have the rental agreement made by Pro Tech, a $61 charge on my account for towing, a letter from Bria Furlow refusing to pay rental charges, a $21.00 gas receipt to return rental with full tank of fuel, and a traumatized wife and granddaughter. We took the vehicle to the Safford Dodge Dealer on May 16, 2017 after repairs were supposedly completed by Pro Tech, just for inspection and the assurance that it was safe to drive; no one blamed me, especially not Pro Tech. You would not believe how far off the alignment was and how much had to be changed in order for it to be as it should be. I have a list of correction and adjustments made by the Dodge Dealer. $297 gladly paid for by Pro Tech. Pro Tech's bill to The Hartford was $2771 on 4/27/17 But increased to$4636 on 5/8/17 but you're denying rental charges for me, your valued customer of 19 years? If you should require additional information, Cell 215-275-5774 home 540-374-2022
[email protected] Lee Roy Sutton
The Hartford Financial Services Group
-
work comp
I had a work comp with Hartford. I paid in advance $2400 approximately for $10000 salary part time employee which is really high rate. We are 2 partners ( we are brothers) and one employee. When I did the policy, I told the broker to exclude me and my brother because we are partners, and he has all our information because he has the business Insurance, car insurance, home insurance, and I was with him for 6 years. Then he told me that don't worry because owners are already excluded. He sent me the papers, and I looked it's one employee, and I sent him back the papers. This was my first time to do a work comp because he is the first employee I hired. When we did the revision at the end of the year, they asked me to pay $8588 extra because my brother wasn't excluded. I expected to get money back because I paid the employee $6900 on payroll. I thought I should get back around $700 to $800. I talked with them and they asked for a proof that my brother is a partner in the corporation since 2013, and I sent them the proof, but they aren't honest. I have an excellent credit history, and the agent refused to say that's his mistake to them, but he told me that he would tell them that's his mistake, but he was lying. Agent Name Gamil Shehata. They are stealing money, and their agents are liars. As a small business owner that was a lot of money. DON'T GO WITH HARTFORD NO MATTER WHAT
The Hartford Financial Services Group
-
Automobile insurance
One year ago after receiving advertising from AARP I signed up with Hartford for my auto insurance. They gave me a rate that was about 35% less than what I was paying through another company. All was good until the one year was up and the renewal came due. I had no accidents, the same vehicles, the same drivers, and no tickets. The renewal Rate was 37.8% higher than the previous year. I ask why and they gave me a bull**** answer.
Shopped around and changed to another company that was much cheaper, with improved coverage.
I am not real fond of the Bait and Switch tactics employed by The Hartford...
I am also not happy with AARP for teaming up with a company that takes advantage of its Members...
This review was chosen algorithmically as the most valued customer feedback.
Dec 10, 2016 by     klenk Hartford auto insurance roadside assistance Complaint Rating: Contact information: United States HARTFORD.COM aarp #333695370 2 hartford auto #55phb383033 today my front tire got stuck in a hole and I spent 2 hours on hold with Hartford roadside assistance. Another hour later I received a call back and was told that none of...
Read full review
This review was chosen algorithmically as the most valued customer feedback.
Hartford Casualty Insurance Company has acted in bad faith by unfairly and unjustly denying a diminished value claim. I was backed into by one of their covered members and the problems began immediately. At first they claimed that the member was not covered and I was just out of luck. After several months of repeated efforts to get them to take...
Read full review
This review was chosen algorithmically as the most valued customer feedback.
Received by mail material that as an aarp member I could phone the hartford ins.co and receive a discount on my car insurance. I switched to hartford ins.co, 1 griffin rd. N. Windsor, ct for my 2007 pt cruiser and I also added a home owner policy that gave me an additional discount. $573.75/year through may 5, 2016. No complaints at this point.in january I...
Read full review
The Hartford Financial Services Group
-
Price Gouging
My premium was raised from around 1100.00 to 1600.00 a 500.00 dollar increase because I had received a ticket for going 7 miles an hour over the speed limit on an Interstate. This is the only ticket on my record. I was told the reason being was because the company thinks that if someone get a ticket then that person is most likely to get another one so the company puts me into a category of habitual offenders. This is absolutely an offensive accusation!
The Hartford Financial Services Group
-
Payment for short term disability discontinued for no reason.
01/18/2016 this is the latest scam by Hartford to save money and make consumers unhappy. They begin short term disability payments without any paper documentation from doctor, only verbal. Then 7 weeks later they pick an arbitrary date that has nothing to do with your doctors recommendations and stop payments because of lack of documentation from doctor. No one is notified that they are stopping payment therefore the time it takes to catch it and obtain med. Documentation from doctor, up to 7 days, submit to Hartford and then they require 7 days to review, throw in a federal holiday and I have went a month with no short term disability payments. What ever they have to do to keep the money in their account as long as possible. No ethics, poor customer service, no attempt to pay on a timely fashion. Would go uninsured before using Hartford ever. This type of manipulation to delay payment should be illegal, but you can be sure the insurance lobby has made sure it is not.
This review was chosen algorithmically as the most valued customer feedback.
As a long-time AARP member, (over ten years); I have always been proud to be part of an organization that sees to the needs of the over-50 crowd. In 2011 we took advantage of an AARP perquisite and switched our homeowner's and automobile insurance plans over to AARP Hartford. We own two cars. The initial "come-on" rate for the automobile policy was $1103 ...
Read full review
The Hartford Financial Services Group
-
Auto Insurance
AARP Hartford is very dishonest. On Mar.2013, I was falsely accused by person of hitting his truck, ABQ, NM, after he stalked me to my parsonage home. Neither of us were ticketed. No evidence we had an accident (e.g. no paint transfer, etc). From police, he found my insurer was AARP Hartford (H.), and filed claim with H. H. turned him down, so he filed with his insurance co. Unknown to me until Mar.2015 that I had an accident on my driving record as his claim went into secret arbitration. H. put up feeble defense, and arbitrator found in favor of him. H. paid his claim. Insurance firms love to lose these cases as they can then "justify" much higher premiums for fictional accidents (5+ more than what they pay), which they are doing to us. H. now charges us for this fictional accident. When I first found out, I emailed H. several times - no response. I then complained to NM OSI - told me I had no right to know anything about the arbitration as it was "work product". I then complained to NM AG - also refused to act, in spite of issues of H. perjury for lying to both me and OSI, outright fraud, religious hate crime, elder abuse. Auto insurance companies are private secret societies that use the police as their enforcers. Most people must drive to survive. Are you paying them too much because of your race, religion, ethnic group, political beliefs, age, gender, disabilities, job, income, where you live, orientation, etc.? While you can complain both to the federal and state governments about any other type of corporate crime, there is no federal agency which investigates insurance company frauds.
The Hartford Financial Services Group
-
Auto Insurance Customer Service
The Hartford Insurance company is apparently recommended through AARP. We have had insurance with them on our automobiles or over a year. I have had an issue during the past month with their billing policies and procedures, and have contacted customer service three times during the past 4 weeks. They have still not managed my complaint. I am cancelling this insurance. My best advise - Do not purchase insurance from this company.
The Hartford Financial Services Group
-
Misleading
Solicited by AARP for Hartford Insurance. After changing all my auto and home to Hartford the problems have just begin. They cancelled my home insurance after two months as "the roof on your dwelling is a flat roof and does not meet the eligibility requirements of the program. Also due to the presence of an unfenced swimming pool". Da - this is Arizona and the home was disclosed as a SW Adobe style with a flat roof (which all adobe style are and which is the common style in this part of the country). As for the pool - 100% incorrect as this is a newer home and as anyone in AZ will tell you - very strict building codes and you will never get final occupancy without fences, door knobs above a certain height etc. The price attracted me, now I am really irritated with all the hassle and time wasted obtaining new insurance. My advice is steer as far away from this company as possible.
We are here to help
16 years' experience in successful complaint resolution
Each complaint is handled individually by highly qualified experts
Honest and unbiased reviews
Last but not least, all our services are absolutely free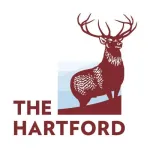 The Hartford Financial Services Group contacts