HotelValues complaints
252
Newest HotelValues reviews & complaints
LODGING plus egregious extra unwarranted "fee"
THis company is falsely representing their entity as a Marriott Hotel Reservationist at the TownPlace Suites in Hot Springs, AR. I booked the reservation under the premise I was dealing with the Marriott Hotel System. Once the reservation was confirmed, these crooks added $110.45 in "service fees" in addition to the lodging booking. I immediately, a few minutes later and upon realizing I was dealing with a fraudulent company, cancelled the reservation and received a confirmation of cancellation. However, this company processed a charge to my credit card totaling $315.45 including the $110.45 bogus charge. I disputed the charge but this entity refuses to credit the charge back despite providing a bona fide cancellation confirmation for the total stay.
Desired outcome: Full refund of the reservation charge fraudulently assessed by this totally misrepresentative
Dec 01, 2023
11:28 pm EST
This entity is falsely representing itself as Marriott Hotel's system which it is NOT. Just an online crook firm designed to steal monies from senior citizens illegally
Reservation scam
Last night I looked at hotels in Freeport Maine. First, I thought I was dealing with the hotel itself - but this company surreptitiously takes over the online reservation process.

I am in Oregon trying to speculate when I will arrive in Maine 7 months from now for a wedding, and gave my debit card number thinking this was a normal situation where the hotel takes the card # and holds the room.

I have no idea what day or flight I will arrive on in June of 2024; the hotelvalues.com system took my money without telling me what kind of room I had reserved, and, after the payment had gone through, the Cancellation/Refund policy showed up: No refunds or cancellations! I wanted to hold a room - this no cancellation policy is their policy, not the policy of the hotel (whom I thought I was dealing with). I called to complain - they refuse to refund my $588.00.
This review was chosen algorithmically as the most valued customer feedback.
I was booking the palace hotel dubai down town I search palace down town dubai and this site opened. I thought this is hotel website and I booked the room but when I received the email date was wrong I called same time on the number was in email they told me their will be no refund bcoz they charge me full . I told them no hotel in the world charge full...
Read full review of HotelValues
Is HotelValues legit?
HotelValues earns 91% level of Trustworthiness
SAFETY NOTICE: ComplaintsBoard has analyzed HotelValues and determined that it has perfect credibility and is completely trustworthy, with a legitimacy rating of 91%.
A long registered date for hvs.com can be seen as a positive aspect for HotelValues as it indicates a commitment to maintaining the website and its domain name for a long period of time. It also suggests that the company is organized and has taken steps to secure its online presence.
The age of HotelValues's domain suggests that they have had sufficient time to establish a reputation as a reliable source of information and services. This can provide reassurance to potential customers seeking quality products or services.
Hvs.com has a valid SSL certificate, which indicates that the website is secure and trustworthy. Look for the padlock icon in the browser and the "https" prefix in the URL to confirm that the website is using SSL.
Our scan shows HotelValues website is free from malware and phishing activities, which are types of online threats that can include viruses, worms, Trojan horses, ransomware, and other malicious code, as social engineering tactics used to trick users into sharing their personal information.
Hvs.com has been deemed safe to visit, as it is protected by a cloud-based cybersecurity solution that uses the Domain Name System (DNS) to help protect networks from online threats.
The HotelValues website has a cookie consent banner indicating the use of cookies for data collection. Reviewing the privacy policy and terms of use is crucial to understanding how the data is used and ensuring compliance with regulations.
We looked up HotelValues and found that the website is receiving a high amount of traffic. This could be a sign of a popular and trustworthy website, but it is still important to exercise caution and verify the legitimacy of the site before sharing any personal or financial information
However ComplaintsBoard has detected that:
While HotelValues has a high level of trust, our investigation has revealed that the company's complaint resolution process is inadequate and ineffective. As a result, only 0% of 252 complaints are resolved. The support team may have poor customer service skills, lack of training, or not be well-equipped to handle customer complaints.
HotelValues protects their ownership data, a common and legal practice. However, from our perspective, this lack of transparency can impede trust and accountability, which are essential for establishing a credible and respected business entity.
Our Verdict: HotelValues is highly recommended company, but beware of poor customer service. Their 0% Resolve Complaints rating is a cause for concern. We advise using their services securely and reviewing complaints beforehand.
Unexpected charges and misrepresentation.
This site represented themselves as the hotel site, "Suncadia.com". Upon making a reservation, 11/21/23, 9:00 am, with an error upon clicking, I immediately called service to change, by (1) day the arrival to 11/22/23; within 1 hr. of making the reservation. I was informed the reservation could not be changed, the fees and charges would remain, there was an additional 80$ service fee, and nothing could be done.

Ref#[protected] is their number, and this appears to be a common "bait and switch". The service fee was not listed in the room pricing, the cancellation agreement was sent with the confirmation, which makes it impossible to change.
Desired outcome: I request the company Credit back the $dollar amount, revise their representation.
Non Payment via Single Use Card
Greetings,

one of my guests booked with you, we checked them in and had several issues with the single use card. It finally went through but then the room charge was REVERSED AFTER THEY STAYED. This is utterly ridiculous behavior from your company. I advised the guest to never book with you again.

You currently OWE US $86.59

Confirmation Number: 85098EE008931

Date Range: 11/18/23 - 11/19/23

Guest: BRAUN, JULIE

Property: AmericInn by Wyndham in Baxter / Brainerd
Desired outcome: To pay what is owed.
Hotel received booking, but not the payment.
Reservation Confirmation #R4499381422

for Courtyard Columbus Airport

2901 Airport Drive, Columbus OH 43219

Check-In: Wed Oct 11, 2023

Check-Out: Mon Oct 16, 2023

5 nights

2 adults

Booking Ref: [protected]

Please provide documentation showing that Hotel Values paid Courtyard for the reservation. When I arrived there, they had the reservation but not the payment. Unknown to me, they charged my Visa for the same stay; therefore, I have now paid for this twice. If I can show verification from you that you paid Courtyard, I will contact them to receive reimbursement.

Claim Number: CN04233488
Desired outcome: Request documentation showing this was paid to Courtyard.
This review was chosen algorithmically as the most valued customer feedback.
Booked a hotel room through what I thought was the hotel's official website, but turned out to be a sponsored ad from HotelValues that was deceivingly promoted on Google. The room cost about $300 per night and I booked a stay for 2 nights. After proceeding all the way to the checkout page I was finally given a summary of the charges and noticed another...
Read full review of HotelValues
double booking reservation
Tried to book reservation online and kept getting an error message. Exited and tried to book again and it went through. Then two reservations went through as prepaid and they would not cancel the one reservation because of the policy that it was prepaid and non refundable. But again, we received an error message when booking the first time.

reservation #'s R4549161328

R4549187772

$558.80
Desired outcome: Refund for the reservation that was booked but message said there was an error.
Hotel booking trickery
I recently booked a hotel room near Jackson, Mississippi believing I was booking directly through the hotel. Somehow, I ended up booking through HotelValues and was charged excessive fees of $137.64 for "Tax Recovery Charges & Service Fees" for a two day stay for just one room. This is a total scam. When booking through the actual hotel, the taxes for two nights total $45.36. Avoid this company.
Desired outcome: I'd like to have the excessive fees of $92.28 refunded.
Hotel Values.com
I reserved a hotel room in St John NB, Canada for three nights while visiting my mother in the local hospital. I didn't realize I would be charged in US$ and that there would be a 200+ $ fee added on to the bill. I need to have this resolved immediately, so I can find another hotel tonight. This was ridiculous!

My reservation number is R4519972899 at Holiday Inn Express, in St John New Brunswick, Canada.

Valerie Austin
Desired outcome: Please refund
Undue fees added to a hotel reservation
As I was trying to reserve a room in a swiss hotel directly on the hotel website, I unwillingly found myself on hotelvalues which reserved the room and added 208E85 euros which I thought were the domestic taxes.

Upon arriving at the Hotel du Port, I realized that the city of Lausanne charged 8 euros and certainly not over 200 !

I realized that I had been the victim of a fraud on the part of Hotel values.

I now understand that it is very frequent and that many complaints have been published on internet.

I hope you will have at heart to restore the confidence of your clients.

Thank you for indemnizing me.

Catherine Gaston-Mathé
Desired outcome: reimbursement of the undue fees (208 euros)
Reservation made for the wrong Date
I made reservation for Sheraton Fallsview

Hotel in Niagara Falls, Ontario, Canada for Check-In in October 12 and check-out out October 13 but they booked it for today October 11

which i learnt on confirmation email, I called their Customer Service right away but they couldn't cancel or modify.

I had also changed the currency to Canadian Dollars but it charged US$.

Thanks

Amarina Singh

[protected]

[protected]@gmail.com
Desired outcome: Kindly help me cancel this transaction and refund my money.
Double-billing of hotel fee
This site dummies hotel sites to make you believe that you are on the hotel site booking direct. We have been double-billed for a 1 night hotel stay. On September 23rd, 2023 I made a reservation at Hampton Inn for 1 night. My credit card was charged by "CCI*[protected]@GETAROOM" on September 24th, 2023. Along with an additional Reservations Center fee. We stayed at the Hampton Inn, for one night as planned, on the night of September 25th. Hampton Inn also charged our credit card for the amount of $201.53. We called Hotel Values and made them aware on September 27th, and requested they refund one of the credit card charges. As requested, we emailed a copy of the Hampton invoice and a copy of the credit card statement showing the double-billing. After 3 days with no response, we finally received a response indicating Hotel Values was working on the refund; however "Kindly note that waiver is not guarantee". Not sure what this means; but, I WOULD NOT recommend using this company.
Desired outcome: We want a refund.
Cancellation
I made a reservation at a hotel for 1 night. Our plans were cancelled and I canceled the room the morning of expected arrival. Cancel was processed, but after it was processed a screen pops up and says that no refunds will be processed. There was nothing stated when I made the reservation that cancellations without a refund would not be allowed. I understand if it was after the check out time, but I canceled at 8:30 am the day of.
Desired outcome: A full refund
Receipt for hotel charges
I was trying to book KSL hotel Johor. However, I was directed to a website https://www.bing.com/search?pglt=41&q=ksl+hotel+jb&cvid=4504ab8c875b472c97ac70075131c8b2&gs_lcrp=EgZjaHJvbWUqBggAEEUYOzIGCAAQRRg7MgYIARBFGDsyBggCEEUYOTIGCAMQRRg8MgYIBBBFGDwyBggFEEUYPDIGCAYQRRg8MgYIBxBFGDwyBggIEEUYPDIHCAkQRRj8VdIBCDMzMzlqMGoxqAIAsAIA&FORM=ANNAB1&PC=DCTS

I received a confirmation from "[protected]@hotelvalues.com" with a confirmation number Guest Reservations - Reservation Confirmation #R4483836112. Then it was passed on to another company with a reservation number of [protected].

I tried very hard to get the latter company to provide the customer service contact but they refused.
Desired outcome: Provide my e-receipts so that I can submit my travel expenses.
HUGE reservation fees added without my approval
This site dummies hotel sites to make you believe that you are on the hotel site booking direct. It asks for your credit card info, which is normal to hold a reservation, and when you click to confirm they charge you an additional $100 for the reservation! my reservation made was on Sept 23 2023 and when I arrived at the hotel I asked why the taxes and fees are so high and they informed me that I booked through third party. I showed them the receipt and they said 'that looks like our receipt but it is not'. The hotel rate would have been approx $202 per night. The site I booked through said it would be $201 per night and when I entered my card number and clicked to confirm the card number I immediately got a receipt for $302.08. No where did it let me know there were $100 in addition fees. Dirty, rotten thieves.
Desired outcome: refund of difference
Misleading Marketing - $135 turn into $215+
You are unethical! On Sept 25, 2023, at 3 pm ...You charged me more than $135 which we agreed on from your advertisement. You billed me $215.46 listing extra fees without revealing these charges before I checked out. These extra fees were never shown until you sent the bill and said I could not get a refund. This is Scam because this is not what you advertised "$135 today only"

Confirmation # R4477136341
Desired outcome: Bill me $135 what we agreed on at the purchase
Hotelvalues.com
I was told by a rep they could not modify my booking from 4 nights to 2 nights, then she said she had to call the hotel to ask for the change. She said the hotel told her I had to call to modify. I called the hotel and they first verified that no one from this booking service actually called the hotel at all, and that the booking service has to modify the reservation. I called back and references the case number I was given but the second rep said she couldn't modify the reservation. I asked for a supervisor and she got angry. And not I have been on hold for 30 minutes waiting for a supervisor to even pick up. Never ever use this service. If I had known they have a 0% complaint resolution history I never would have. Awful customer service.
Desired outcome: A change of my plans reservation to two of the middle nights instead of all four nights.
Cancellation Policy
I thought I was booking directly through hotel and didn't realize I was taken to a third party (Hotel Value.com). There is no cancellation or reservation modification policy. I booked two rooms and the entire cost was taken out of my bank within 24hrs. I needed to cancel just one of the rooms and I was told if I cancel one room the entire reservation is cancelled. Plus, I forfeit the entire costs ($3,000+) when I cancel. Obviously I will never book through this site again and will blast them anywhere I can. This policy is not reasonable or transparent.
Desired outcome: I just wanted a refund for one of two rooms and was cancelling 2 months in advance of the reservation.
Unauthorised payment.
Booked 2 double rooms in Feltham London for 2 nights. I understood that I was booking on the official Travel Lodge website as it was the 1st one on the web page. However when I arrived at the Travel Lodge for my stay I asked why I was charged €116.03 per room taxes & recovery I was told that I booked through a 3rd party which I was not aware of.

The hotel informed me to get in touch with you to get my money refunded back into my account as there is no such charge. Looking forward to hearing back from you.

Regards Claire.
Desired outcome: Please refund my money.
Collect Your Trust Badge
Be recognized for outstanding customer service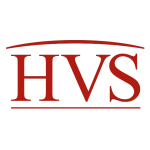 HotelValues

contacts
We are here to help
19 years' experience in successful complaint resolution
Each complaint is handled individually by highly qualified experts
Honest and unbiased reviews
Last but not least, all our services are absolutely free