HomeAdvisor complaints
137
HomeAdvisor
-
They will continue to use your company name and even your website long after your account is closed
I had a dispute with a customer over service that I provided. Customer called Service Magic and complained, and SM, without even talking to me at all, cancelled my account. Until then I had nothing but outstanding feedback from all of my customers. Never had a complaint. I had paid over $5000 over several years for leads and had built up a very good reputation in my field. Without notice, SM cancelled my account. They later called and admitted that they had made a mistake, and asked me to come back. Contractors, stay away. They do not care about you. And they will continue to use your company name and even your website long after your account is closed (see lawsuit in above comments) to point people toward their website and away from yours.
The complaint has been investigated and resolved to the customer's satisfaction.
HomeAdvisor
-
Lies and Fraud
I have been a roofing contractor for over 28 years. After trying ServiceMagic for just a couple of weeks, I found that only one out of 10 leads were legitimate. The first lead I received was a non-working number. The second was a hoax performed by kids. The third lead wouldn't call us back. We received two leads that had already signed with other companies when we promptly called them. One customer refused to allow us to come out because they were looking for a remodeler, not a roofer. Five following leads could not be reached and would not call us back. After complaining to ServiceMagic, I was informed that they would e-mail these last five that would not call us back and see if these customer's would respond. They did not. In the mean time, ServiceMagic debited my account $550.00. I was very upset because I notified them a 9 days before they took the money out of my account that I had several leads that were no good. The original salesman, Andy Johnson just disappeared and wouldn't call me back after I signed up even though he said all I need to do was notify him with any bad leads and he would credit me. He lied. It is very difficult to get a hold of anyone at ServiceMagic. When you finally do reach someone it is obvious that they are well versed on how to refuse a bad lead credit. This is a well rehearsed scam. Stay as far away from this company as you can. I spent many wasted hours trying to contact these bogus leads and trying to get my money back. I finally had to cancel my debit card and report a claim to Visa. ServiceMagic had the nerve to tell me that they were scheduled to take another $165.00 out of my account the following week for yet even more bad leads. This should be criminal and probably is.
Resolved
The complaint has been investigated and resolved to the customer's satisfaction.
HomeAdvisor
-
Unfair and deceptive trade practices, unfair competition, cyber squatting, and other serious violations of law
A civil lawsuit was filed on October 19, 2011 in United States Federal Court against ServiceMagic, Inc., their subsidiary, Market Hardware, and Market Hardware's CEO Brian Kraff for bad faith business practices, unfair and deceptive trade practices, unfair competition, cyber squatting, and other serious violations of law.
The complaint has been investigated and resolved to the customer's satisfaction.
HomeAdvisor
-
Defamation of character
Account with service magic was cancled over 2 months ago. Service Magic is still advertsing using my business name, Address & their phone number.

Leading to loss of revenue
Possible complaints
defamation of character
Resolved
The complaint has been investigated and resolved to the customer's satisfaction.
HomeAdvisor
-
Waste of time
I just got a customer who sent an email to her WARRANTY SERVICE AT NICOR! Guess who got the call? NO, GUESS! ... ME! I have to pay $15 for a lead that was generated by a customer emailing Nicor for warranty work! How in the world does ServiceMagic get that info?! Because of this, I am no longer a ServiceMagic Customer. I saw a post, Google phishes for info. I didn't believe it. How would that be possible for SM to contact someone over a private email? The customer must have emailed him behind his back! Nope, its true.

Also, every other lead has been garbage.

Now, watch for the generic construction company to post below saying how this has never happened to them. Or for ServiceMagic attempt to explain why it cant happen:. How they caaaaant read private emails.. How I should try to reeeeeeeach them to sort this out:. How theyre soooooo concerrrrned". Hahaha! Peace out ServiceMagic! Your time is up! GOOD JOB, Pissed Off Customer of getting service-magic/.pissedconsumer'.com and thwarting ServiceMagics attempts to control the search engine results of their company?. Google Service Magic Reviews and voila! YOU GET THE TRUTH!
The complaint has been investigated and resolved to the customer's satisfaction.
HomeAdvisor
-
Misleading leads
Service Magic offers a lead service that contractors pay for. This month I paid service magic $300 for leads for work that I preform. Out of the $300.00 $182.00 were junk leads leads. Some of these lead you could not get a hold of the customers, 2 were real estate agents the just wanted bids for bargain tool tho promote the sale of a home. Several were for people that want repair work on project that needed replace. they would not refund or credit my account. These are not honest lead source and is a rip off. They do not educate the people on the sites in what kind of services they need. I want fix a job that needs to be replaced I will not rip someone, if they are suggesting a repair on an item that needed to be replace it is that can't afford it. So now I waste my time & money to tell these people not to waste their money because it will not hold up, so now I am the one who is being ripped off. They deduct money for your account as you receive lead so after they have my money they have the power. They are miss lead committing fraud & are harassing people.
Resolved
The complaint has been investigated and resolved to the customer's satisfaction.
The complaint has been investigated and resolved to the customer's satisfaction.
HomeAdvisor
-
Bad Service
Called a phone number for a contractor and was linked to Service Magic. After working with them to send people out so i can get quotes on a siding job, windows, deck, and many others. That same night my wife got a call from a person that couldn't speak English and was claiming he was from Service Magic, Or maybe Service Magic gave him our number to call us for a job. Well after about a minute or so my wife was feed up b/c she had no clue what Service Magic was and what this guy was trying to sell her. Since the ph# was unavailable on caller id. This gentleman just couldn't speak a word of English.. So that just set her off. After I explained to my wife what Service Magic is about. She got pissed that service magic gave our number to this type of company...How can we have work done, if we can't understand what they are selling? Just doesn't make any sense...It's like they gave our number to anybody.

Then we had a siding company come today and explain to me after he was 30 minutes late that the estimate he's giving me will cost $100.00. When I spoke to the contractor the day before they said it was free. And Service Magic was told I was looking for companies that provide free estimates.. So today was a waste having contractors from service magic spend 2 hours at my house and not give me a written estimate and wanted to charge me for it..

Also, I'm having problems with the contractors complaining to me when the show up and ask how many other contractors came out for bids on this job b/c i used Service Magic. I don't think they should even ask that type of question.

So after about 4 contractors that i spoke with that Service Magic provided. Only one of them has been professional and I would even consider giving the job. Since when I asked for his credentials he was more than willing to give me them and several references.. Others just got mad, and said look at their website on the work they do and about their company.

Hope this helps you all out! And if you use this company you get better results.. I will say the girl from Service Magic is very helpful, goes above and beyond getting me the contractors, But I just don't feel that the contractors they are sending are top-notch and I think most of what they are sending is anybody who is willing to pay Service Magics fees..
Resolved
The complaint has been investigated and resolved to the customer's satisfaction.
The complaint has been investigated and resolved to the customer's satisfaction.
HomeAdvisor
-
I hate ServiceMagic
I used ServiceMagic for a couple of years! My disappoint comes from the fact that consumers cannot contact me directly and being apart of ServiceMagic does not promote my website! I paid a lot of money and only received 2 jobs in a couple of years. They ate away at my profits monthly! I tried Angies List and got a few jobs, but the money issue again. Also, homeowners could not find me unless they paid! A friend told me about another company, Contractor Community. I signed up with them and it did not cost me anything. So I figured I had nothing to lose. I got a free website that they host and the leads were free. I have to admit I have not received a lot of calls, but I have a free website and I did get a couple of jobs. They were smaller, but what the heck it is free. I am also in the Yellow Pages. That is very expensive but I do get a few calls from that. I guess you should be in multiple areas. I recommend Contractor Community.
Resolved
The complaint has been investigated and resolved to the customer's satisfaction.
HomeAdvisor
-
Contractors are a rip off
They sent out my number which I did not give them. Along came some contractors and supposedly did some work on a leak on my roof, but would show me NO proof. They wanted to charge me again to come out and take pictures for Directv to reimburse me. They would not take my calls. They are a complete rip off. Stay away from Springfield Roofing, total rip off. Showed up at my door without an appointment and proceeded to check my roof at my request. Took pics of the damage but not the repair as a "courtesy" and wanted to charge to see what I paid for. Rip off!
HomeAdvisor
-
Lied to me
Was a Service magic professional for 2 yrs. I had great reviews, and I even got them another contractor buddy of mine to sign up w them. Recently owed them some money, and I made sure i paid it back only to be told that they needed to do a background check. When they did the background check it revealed a bankruptcy from 2yrs ago...the same month I signed up. I was open and honest with the sales lady and told her I was going through it and she said it wouldn't be a problem. I was one of the highest rated contractors on there but because of something in my personal life I am not eligible until 2/12 to re join them. Service Magic doesn't do what they say, they only care about there money and keep contractors with bad reviews on their site and just kicked off a good one. So CONTRACTORS BEWARE!
The complaint has been investigated and resolved to the customer's satisfaction.
HomeAdvisor
-
buyer beware
Buyer beware! Why would you even consider buying a service from a company that sells the same leads to other companies in your area. It promotes compitition for your products and services. It appears that "service magic" is only concerned about their bottom line!
Clearly there are other means to promote your company!
Resolved
The complaint has been investigated and resolved to the customer's satisfaction.
HomeAdvisor
-
Rip Off
Service Magic is a joke. They do not screen their contractors. I used a drywall installer tehy recommended as a licensed contractor. This clown hung the drywall backwards and then proceeded to mud and tape it.
They just caused me to have to get someone else from Only Licensed Contractors.com and pay the guy $500 just to correct this mess. Don't believe service magic when they say these people have licenses even if they have the license number listed. The clown has a license number lsited, but when I checked after he destroyed the drywall, the license did not to belong to him. I would have done better looking in the yellow pages.
HomeAdvisor
-
Watch out this is theft!
I signed up to get leads... I am a small local contractor and have 28 years experience in my local community.

I gave servicemagic all of my information...

they stole my online traffic by taking over all of my google page, yahoo, aol, and other search engine info. They changed all of my SEO work to their contact info. And then sold it to my competitors! and me. Think about paying someone for your own repeat business! and sharing it with your competitors too. and profiting from your very demise!
HomeAdvisor
-
Business ethics/ moral
I am glad I am not the only one that has complaints about Service Magic. I spent $11, 000 in adversting with them and they dropped me like a wet noodle. They do not support contractors at all and are a rip off with leads. We need to stop this company and make contractors and consumers aware of what a scam they are running. The leads are a joke, yes we received some legigite leads, but what a battle it was when we hit the dead end ones, or the contact information was incorrect. what have you. They will give you a replacement lead but never your money back!
Contractors beware and exam and quesiton every lead.
Consumers know that we pay a fee for you lead information and most of the times it is not cheap. 9 out 10 leads I spoke to had no clue that we get charged for there information (which is not a problem, but the amount we are charged is) watch out if it is an exclusive lead that you as the contractor are the only person who receives that information. Ask the consumer if anyone else has called them, they will tell you the truth.
HomeAdvisor
-
Meaningless service guarantee
Service Magic referred to me a roofer who did an awful job. The roof leaked, he did other work wrong, the roofer didn't finish the job properly, and he had a nasty attitude as well. So I went to Service Magic and they did absolutely nothing. They could not help me because I had to have another roofer redo the work! You'd think that would be a reason to take action. Instead, it is the opposite.

I gave him a bad writeup which they did not add to his rating, and he is still on the site. I know that because I contacted the site later and pretended I was someone else wanting a roofer (there is no other way to find out).

Service Magic says the work is "guaranteed, " but that's just advertising spin. It is nothing more than a referral service in which contractors pay for leads, and there is no screening whatsoever. After I had this problem, I called repeatedly and asked for a supervisor and got no return calls.

Oh, and to make things worse, just before I was about to sue this jerk I contacted Service Magic to verify the current address of the contractor. Again, I got NO return call.

P.S. Expect an "Angela Doss" to respond to this complaint, oozing with sympathy and saying what a terrible exception to the rule my complaint and the dozens of others are. I notice she responds to every complaint about Service Magic. Instead of having this lady ooze sympathy after it's too late as a meaningless public relations gesture, they should live up to their promises when there's still time to do something.
I just discovered that there is a simple way to find out if a contractor is a member of Service Magic. They have something called "screen a pro." I just used that website and discovered that this clown is STILL a member of Service Magic.
HomeAdvisor
-
Beware
I needed a plumber for a new hot water heater and some other repairs. I was referred to one through Service Magic. This guy was a joke. He left us with so many problems that we now have to get another plumber. The price he gave me over the phone was not what he charged and the way he installed the water heater is a joke. The hot water pressure is terrible. When he installed my new faucet he broke out the bottom of our sink and wanted to be paid for installing a new one. He relocated the dryer vent by cutting a crooked hole in the floor and just shoving the vent through it. He did not go under the house to attach the vent cap or secure the vent to the joist. He did not seal around the vent opening either. We are disabled and had fix the problem.
HomeAdvisor
-
&The worst way to earn business&
1. Non-refundable membership cost

2. False leads sent to you, charges applicable and non-refundable

3.Consumes lead charges from 3-4 different contractors or companies, non will be refundable

4.they call "credit back to your account" not your bank account, the account with Service Magic, the money in your bank account will never be credited it has already been charged.

5. You will be sent leads that are not in your category or leads that are old, in the meantime, you will be charged for the lead and you will call to claim a false lead or a lead that does not belong in your category, in the meantime you did pay for the false lead and the "credit" you had from the previous lead will not be used instead your "credit" just grows, in other words you will never see your "credit" decrease just increase and your bank account decrease.

6. They claim contractors nationwide are and have grown thanks to Service Magic, that these contractors will happily continue growing with ServiceMagic's service. You ask for these "happily growing contractors" information and you will notice that they will start a dodge and dance move, this "growing contractors" are a false advertising pitch that makes ServiceMagic grow.

7.You call to cancel your membership, knowing that they will keep your non-refundable membership, (which is OK, you knew that when you signed up), but, you want to cancel membership because you don't want to be paying for false leads, so you have money in your "credit" once you cancel you will not be reimbursed your credit back to your bank account. ServiceMagic will keep your money, as a matter of fact they try talking you back into their membership for free, they want to keep lynching off your bank account with false leads.

I will never ever be or do any "ANY" business with Service Magic, I feel sorry for Service Magic on how they earn their business, I hope that this helps contractors or companies looking to partnership with Service Magic, don't do it! you will come back to this page and elaborate on this post and explain your own experience.

"Service Magic" a bad business partnership, bad business conduct, unjustifiable charges, overall Service Magic will grow with bad business practices, They are the mold that grows!
HomeAdvisor
-
Deceptive sales practice
Do not fall for their deceptive sales practices. Do not work for them. Stay as far away as possible from this company. Lastly, do not give them your SS# or your credit card number! You have been fairly warned! I have heard so many other complaints against this company from so many people. The same complaints are giving out private information such as SS# and credit card #'s to finding that some contractors are still paying for leads when they are no longer part of the system. You still pay even if you do not land the job. No thanks, one more dot.com scam and very poor customer service.
HomeAdvisor
-
Unprofessional painter
Painter did not have all the supplies to do the job and walked on my hardwood floors with paint on shoes. He misrepresented his credentials. A nice kid but not professional. Very messy and I won't use Service Magic again. He did not do what he said to me he would. A small job-to clean and paint my radiators. You should screen out your applicants.

Heating Radiators were suppose to have been scaped and sanded with one coat of primer and one coat of finished paint. He only had finished paint and just scraped theradiators the loose paint.
HomeAdvisor
-
Lousy leads
In the past two years I have gotten 20+ "leads" from Service Magic for architectural services. Exactly 1 resulted in an actual job. I was only able to actually speak with 5 of the leads and those were only tire kickers. If Service Magic would contact the lead to verify they are real and actually interested in the service they inquired about, the lead quality would be vastly improved, but obviously they take in more money by providing junk leads to their "service professionals". I would not recommend Service Magic to anyone who doesn't want to waste their time and money.
We are here to help
16 years' experience in successful complaint resolution
Each complaint is handled individually by highly qualified experts
Honest and unbiased reviews
Last but not least, all our services are absolutely free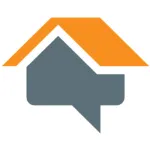 HomeAdvisor contacts