HomeAdvisor complaints
137
HomeAdvisor
-
Home advisor
I called this service and was told by phone that my account would be charged a one time fee of100 dollars, charged 123! To follow that I received a ton of spam calls to which the company pretended were leads and charged me 100 dollars per phone call!

This is a scam, ive called the police, bbb and the legal team.

Im turning it into fraud at my local police station and serving them with papers for civil action.
Desired outcome: restore my credit report and stop future fraud
HomeAdvisor
-
housekeeping bologna
i asked for a housecleaner, not one person called, only contact was the overseas "customer service" who actually never listened to me. I have been inundated with spam calls, local numbers but showing overseas caller ID's, my spam box went from 2-3 spam emails every few days to 300-400 everytime I opened up the email, covering subjects such as contractors for painting, installing driveways, roofers, doctors, law firms, amongst other weird things, so it is obvious even to someone like me, elderly with little computer knowledge to grasp THEY SOLD MY INFO, PROBABLY WITHIN SECONDS OF MY HANGING UP THE PHONE, AVOID THIS SITE AT ALL COSTS, IS JUST A SPAM, AND THE PRIVACY POLICY IS ONE THEY COPIED OFF ANOTHER SITE
Desired outcome: i want my name REMOVED FROM YOUR CONTACTS TO WHOM YOU SOLD MY INFO TO, I have every intention of turning in the site to FCC for spam abuse, hopefully the full $5000 fine will make them think twice about this nonsense
HomeAdvisor
-
Service
Hopefully this complaint makes the point Angie's list/home advisor are the same company. The last of March 2022 I wanted my apartment cleaned the job was guaranteed or I did not pay, this person shows up 15 minutes late and proceeded to do the job for one hour and did a very poorly attempt to clean. I called Angi's list to complain, and they told me I would not be charged. A couple days later and harassing text/phone calls, I received a charge on my debt account for $106.80 from home advisor. This makes it very difficult to recover my funds from the bank as visa requires contact for the card to reimburse. I will send a copy of this complaint to my bank as this dispute has not been resolved. Sincerely, Franklin Randall
HomeAdvisor
-
Window installation did not happened
Name : Chang So 917-545-1435

I ordered window installation (#18583943)

Installation date is 4/23/22 10 am. My pro's name is Ashley (251-451-0353)

At 11 am , two men came. Since I didn't have the glass they wanted to buy

for me and I sent money ( $330)using zillow to 929-494-4130 . They left at 11:30 am and never come back, no contact available.I called the number they

gave me but no answer at all. I waited all day. I called your customer service and canceled order, however I need to know what happened to them and I demand

the money back or the glass if they bought.

In short, no installation is done. Very bad service.
Desired outcome: I need their respond and money back or glass if they bought.
This review was chosen algorithmically as the most valued customer feedback.
I was contacted by Tom Williams through Home Advisor. I needed security cameras installed quickly.. I was leaving town and there had been several break-ins close by. We met on Feb.7, agreed on placement. I paid half upfront would pay the other half after the system was up and running on both my laptop and phone.-all in writing and signed. End result-they...
Read full review of HomeAdvisor
This review was chosen algorithmically as the most valued customer feedback.
I joined Home Advisor and I thought it would be great for my cleaning business to get some new customers. I was wrong I did get some clients but they charged my 2,000 and I only got mabey 6 customers in all. They are a scam and lie to get you to join acting like it will be so great and then hit you with charges for leads that go no where. I am canceling...
Read full review of HomeAdvisor
HomeAdvisor
-
Plumbing services
Contacted Home Advisor in reference to obtaining a plumber for an emergency repair. They provided three numbers all of which never responded. I made contact with another plumber and immediately received services. After that I was continually bombarded with hang up calls from Home Advisor Sales staff. I would answer and then non one would be on the other end of the line. When I called back to log a complaint, they couldn't even locate my information despite having it the previous day.

Also understand they farm their phone services out to India and you will have to endure screaming kids, loud televisions and noise in the background.

What ever you do avoid Home Advisor, it totally lacks any professionalism.
Desired outcome: Leave me alone, stop calling, you were unable to provide the services that you claimed to have.
HomeAdvisor
-
Non service to fix electric outlets
On or about february 15 2022, I scheduled a tech from home advisor to come to my home to fix electrical outlets, that had lost power,

The tech called and said he was going to be late because he had to take his child to school. Because of another committment I had, we rescheduled for march 1,2022 he was a no show

Home advisory charged my debit card for $349.00 on the original date february 15,2022 regardless of the fact that they never completed the job, I have informed them several times that I was placing a dispute of payment, and never have heard from them.

I am asking for a full refund $349.00 for non service

For those whoin need of help with jobs, please use cash not any form of other payment
Desired outcome: full refund
HomeAdvisor
-
Painter
Samuel Keller agreed to paint for me after coming into my home, measuring the place and making recommendations for paint and amount needed. We agreed on the last week in February he would come. I texted him to ask what I needed to do to be prepared for him to come paint. He texted with that info so I prepared as he suggested. I texted him for his date and expected time of arrival but he did not text back or call me to say he wasn't going to come and do the job. After three days of not hearing from him I decided since he was unreliable, I didn't want him to come to work for me and called to report him to HomeAdvisor for his unprofessional manner in handling his decision to not do the work. Samuel Keller is not trustworthy in my opinion.
This review was chosen algorithmically as the most valued customer feedback.
Homeadvisor was suppose to provided an opportunity for me to hire an electrician for a EV project at my home. They provided two means to options for get started: negotiate a price and pay a flat non-negotiated price for the project. I chose the flat price for the project and pre-paid using Affirm. The project was discussed with the contractor (Freedom, LLC...
Read full review of HomeAdvisor
HomeAdvisor
-
Painting-Preston Painting
Painter took 2 months to almost complete job. Only once showed up 2 days in a row. Many excuses for not showing up. Was not knowledgeable in regard to Wallpapered ceilings and how to deal with them. Did not complete the job because of that and created work for us because of his lack of expertise in this area. Painted over paneling but did not deal with the spaces on the paneling which we are now fixing ourselves. Would not hire again. Did not give any discount on the price despite not finishing. Would warn people to have a contract signed before doing any buisness with him.
Desired outcome: We will have to spend a lot of time to fix what he did not accomplish, and we will do a better job.
HomeAdvisor
-
Lawn Irrigation System
Contacted what was thought to be a reputable expert, which turned out to be the total opposite. The guy showed up and asked to use our tools. Who does that? If you are a professional and claim to know what you are doing, it would seem that you would come prepared to do the job you were contacted to do. I was under the impression that Home Advisor conducted a check of these so called professionals, before adding them their list. He did not come prepared to do any work and was incompetent and unqualified. Home advisor did not live up to its claim. If anyone asks my opinion of Home Advisor or at the least, needs a referral for the services I requested, I will tell them to look elsewhere without hesitation.

February 22, 2022

8:30 am
HomeAdvisor
-
Your customer service
work done 2/18

We asked for a professional and the man who came was a handyman. He got paid 2 hours but we paid for 3 and half.

The job was supposed to be completed before my credit card was billed. I was charged right away.

We paid for the extra time since we wanted it completed.

The price was outrageous for the service we got from home advisor. Thye would not discuss was promised and what was received
Desired outcome: Refund since not professional and 350 for 2 hours is too much.
HomeAdvisor
-
Your treatment of my request
Your plumber was a no call, no show, so I got a refund. I tried again tonight and was given an appointment for 8am tomorrow morning. After paying, in was told there wasn't a guarantee that an in plumber would be able to make the time slot. I had already wasted half a day today waiting for the no-show. I had to drive 45 minutes to get there and just sat around all morning. I didn't want to have the same thing happen again tomorrow, so I replied that if it couldn't be guaranteed, I would have to cancel. I was charged $15 :to cover the cost'... Of what? No contractor had been called yet. I was severely inconvenienced. Not them.
Desired outcome: I want the $15 charge reversed and never want to hear from Home advisor or Angi ever again.
This review was chosen algorithmically as the most valued customer feedback.
I'm a painting contractor that signed up with Angi Leads a few months ago! They have no set policies, everyone you talk to tells you something different. 1) In the beginning they used to refund ghost leads. Ghost leads are leads that are purchased (at double the price of their competitors who sell the same type of leads). The leads are ridiculously...
Read full review of HomeAdvisor
HomeAdvisor
-
Incomplete Siding Work
On Friday, November 12, 2021, Home Advisor sent a contractor to make repairs on some of my house's vinyl sidings at 2560 Twin Springs Drive South, Jacksonville, Florida 32246... The contractor (Derrick) looked at the work that needed to be done and requested authorization to pull a siding panel off the side of the house claiming that he needed to take it with him to find a match to replace it and all the other sidings that were going to be worked on... The guy never returned... I tried several times to contact him via phone calls and text messages... He never answered the voice mails nor the texts I sent to him... Because of this now I have a bare spot on the side of the house... It's an eye sore that might've been easy to correct had the person you sent to do the job was responsible... I need you to help resolve this matter... My house had a few cuts at the bottom of the sidings produced by using a trimmer too close to the walls, but they were hardly noticeable... This missing panel IS noticeable and I need a solution the soonest...
Desired outcome: The house had all its sidings and now has one missing... I tried over and over again to get a hold of Mr. Derrick to have him bring back the panel he took... Would you, please, replace it?
HomeAdvisor
-
Raven wood works / zac self
I Hired ZAC self with Raven Wood Works in September 2021. I signed a contract and paid him $1250.00. In November, I finally got a hold of him and he informed me he informed me he had left boise and gone to Washington to take care of his mother who had covid-19. W e discussed the fact that he would refund my money in payments, as of this date January 18, 2022 I have not received a payment. I texted him yesterday and he has silenced my notifications. What are my options of getting my money back. I have no clue where he is in Washington.

Thank you
Linda J Tennyson
208-869-1226
4856 So Cree Way
Boise, Idaho 83709
([email protected])
Desired outcome: MY MONEY RETURNED $1250
HomeAdvisor
-
Roofing
Kraz Construction (Highland, IN)
Roof was replaced in Aug., 2021 at 2108 Schrage Ave. in Whiting, IN;
Gutters on south side of building were never installed (after they removed the old one) I complained about this later, to no avail; also, no flashing was installed around the two chimneys... a heavy rain in September caused water to leak into the attic, and even into one of the apartments below. A chimney repair specialist just confirmed to me on 1-13-22 that no flashing had been installed around both chimneys. I would like a refund in the amount of $3, 000.00 so I can have a professional come out to complete this work.
Desired outcome: $3,000.00 refund
HomeAdvisor
-
Limb pick up
Land service did arrive but I did not order it. I have had no communication with you for a year I also did not order any other service. I will not be paying, refused service, The service for today was for limb pick up. The land service was from Powder Springs. He told me I had another service scheduled for spreading, again not ordered. Please take care of this, I am not in contact with you concerning services.
Desired outcome: No charge
This review was chosen algorithmically as the most valued customer feedback.
Hello, I thought I would reach out following the "repair" installation of our stairs, being no one from Lighthouse thought to. I'm extremely disappointed with your company. The lack of communication and scheduling is astonishing. We rearranged our schedules every time you said someone would be there. I understand things happen but no one was proactive...
Read full review of HomeAdvisor
We are here to help
16 years' experience in successful complaint resolution
Each complaint is handled individually by highly qualified experts
Honest and unbiased reviews
Last but not least, all our services are absolutely free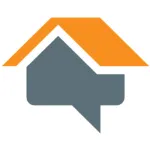 HomeAdvisor contacts