Harley Davidson complaints
216
This review was chosen algorithmically as the most valued customer feedback.
I bought I used 2011 Harley Sportster XL1200C from the Rocklin Harley Dealership. While I was purchasing it, they assured me that the bike had no issues, told me it had been looked over, this that and the other. At one point, one of the guys even kicked the tires with his foot saying, "it's got good rubber." This is my first time ever purchasing a...
Read full review
Harley Davidson
-
Spare parts availability
Hi,

I have recently encountered starter problems on my 2005 1200 Sportster trike and went to the local Harley dealer in South Africa. Unfortunately you cannot buy complete starters (compliant 1), and have subsequently ordered and paid for two starter kits. Harley Davidson Winelands (local dealer) cannot give me an estimated time of arrival for these spares (almost three weeks later)(complaint 2).

I hope that someone at Head office can intervene and give me appropriate answers and speed up spare part delivery (apparently from Europe).

Thank you,

Riaan Marais

+27 (84) 7679919
Desired outcome: Detailed feedback and action steps on both complaints.
Harley Davidson
-
Service
On Saturday March 26 2022 I went to TCH to pick up my 2012 Street Glide for which I had a # of issues. One of which I was grossly concerned about.

As I was dropping my bike off to the dealer the motorcycle quit – just shut off. I had to push the bike the rest of the way to the dealer. This caused me great concern as in the 12 years that I have been riding Harleys this has never happened. I lead many rides and if this had occurred during one of our events could have been catastrophic.

When I went to pick up the bike nothing was done – ZERO.

What was worse is that I was told that they could not reproduce the issue. I asked what diagnostics were performed other than simply turning the bike on. There were none!

I was pissed not just that they did nothing for the obvious other issues I had with the bike but more so with them not diagnosing a true safety issue.

I went to Shawn Robbinson the general manager and as you can understand I was upset. I told Shawn that I needed to speak to him. My voice was elevated but I was not shouting at him.

His response was most unacceptable – He said "go outside and calm down then come back. I am not taking that tone with you". Then he repeated himself.

This guy had no consideration for what I was experiencing – no empathy – and certainly no compassion.

I replied "PISS OFF". I promptly left the dealer. When I got home Shawn had left the following message on my phone"

"Leon, I want to be crystal clear with you. You are not to call or stop by for parts, service, or motor clothes. The way you talked to our staff is unacceptable. All dealership employees have been notified that we choose not to do business with you".

This whole situation could have been avoided if I could have been given a satisfactory response to 1) the shutting off of the bike and 2) the other issues were fixed.

Shawn's response is also and even more so incomprehensible.

I am sharing this with you so that you may not experience the same misgivings that I have experience with Treasure Coast Harley.
Desired outcome: Shawn Robinson the general manager for Treasure Coast Hog make a formal opology and create a more reputable service department.
Harley Davidson
-
Harley Davidson Orange County, CA
This place is a absolute joke. I scheduled a appointment to get new tires for my 2016 Harley Davidson Street Glide. When I brought it in a recall showed up for my master cylinder clutch so they said they were going to repair it while it was there. Two weeks later I'm calling constantly asking when my bike is going to be completed. I was told my exhaust is lost and for a hour of labor they will fix it. I said sure but I'm ready for my bike back. So they call a few days late and said they changed my tires and fixed my exhaust but they have to order the master cylinder clutch lol, after it's been sitting there for two weeks. I picked it up had it for a week and the part came in so I brought it back. A week later they said it was ready after I kept calling to ask when it would be completed. Left work early again to Uber and pick it up and 2 miles from Harley on my ride home I have no clutch at all. I was forced to get home without a clutch. I called them to come pick it up and the game was played so five days later they came and got it. I was told the reason why my clutch isn't working is because the setting of my bar angle. But I have road for 8k miles with my bars the way they were without ever having a problem untill they touched it. They said that it is going to be 2 hours of labor charge to adjust my bars and I told them don't touch them that I am capable of adjusting them. Well they moved them anyways without charging me so I was fine. About a week and a half and they told my my bike is ready so I left work early again Ubered to pick it up and two days later my bars got lose on the freeway and dropped down. I used (thread lock) and fixed the issue. About a week after that I'm riding home with my wife from a concert and my bike comes out of 6th gear on the freeway so we are stuck on the side of the road. I get the bike home on my expense and give Harley another call that clutch problems left me stranded and I need them to come get my bike. 5 days later they came and got it. About a week later someone called me and said the my clutch plates are destroyed and it is going to be 600 dollars. I responded with I feel like it's not my responsibility to pay because it's all relating to the work that your shop did. He said he would talk to the manager and call me back. He never called back. So for weeks I tried to call every few days and wouldn't get answered. I finally got in contact with them today and asked for the update on my bike he responded with 600 dollars and that there not going to pay for it because it is my fault the bars were adjusted wrong. I said I'll pay for it I want my bike back and asked for a eta. Response was can't give you one because the tech is busy. This Harley Davidson has ruined my bike and time to ride for 2 out of the last 4 months they need to be held to a professional standard other wise I should just get my bike fixed by a motorcycle shop because I'm sure they are capable of doing a lot better job.
Desired outcome: Accountability or I will be contacting to business burial
Harley Davidson
-
Buddy Stubbs Harley Davidson dealership in Phoenix Arizona
Buddy Stubbs Harley Davidson dealership in Phoenix Arizona.

Took my motorcycle to this dealership for sputtering and popping. We were told the stater the manifold and the fuel pump were bad and we were charged $2600; after paying the bill and taking the motorcycle home, the motorcycle remained the same sputters and backfiring. The motorcycle exhaust and intake filter were replaced prior. we found out later that the fuel mixture and tuning was not properly set. That was all that was wrong with the motorcycle we were basically ripped off by this dealership will never recommend it to anyone. Do you wear if you take your motorcycle to this dealership!
Desired outcome: Refund or money
Harley Davidson
-
Harley Davidson Warranty
I purchased a new 2022 Pan America Special. The dash panel did not fit the bike properly and had a 1/2" gap on one side and was not mounted to the tank properly. The dealer said they submitted a warranty claim for a new dash. It has been two months and NOTHING. Now the dealer says Harley will not warranty the dash panel. It turns out the tank mounting tab was not welded on correctly in order to properly align the dash panel. The second issue was the new aluminum touring cases for the motorcycle. The three touring cases came with a 6 pack of locks with one set of keys, two for each case. The locks were not all coded correctly and the key only works in two of the locks. The dealership has failed to honor these warranty issues and nothing has been resolved. I contacted corporate HD and they will not assist me directly with the warranty issues and redirected me to the dealership. HD runs their corporation in usch a manner that the customer gets very poor results.
Desired outcome: I would like the warranty issues handled immediately.
Harley Davidson
-
Harley-Davidson is nickel and diming customers for parts that should be included with purchase.
My bluetooth headset won't sync with my Harley-Davidson (HD) Boom! Box GTS infotainment system after I bought a 2021 Street Glide Special a week ago. I went to the local HD dealer and was told that I needed a $300.00 Wireless Headset Interface Module (WHIM), but that wasn't the end of it. To use the $300.00 WHIM with a headset, I need to purchase an HD branded bluetooth headset, which ranges in price from $300.00 to $500.00 depending on the model. The Boom! Box GTS should come with WHIM when you pay $28,000 for a bike. It appears like HD created an issue, then solved it, just to rip-off customers.
Desired outcome: Please provide the WHIM and its installation at no cost.
Harley Davidson
-
Overcharge for service
1000 mile checkup... The associate and I checked lites/horn etc and the bike went into the shop for oil change/filter and further checks. The bike came out of the shop 1 hr 15 min later. They charged me for 2.2 hrs labor and told me they charge by the book recommendation. They charged me $50 for shop materials and I asked for a breakdown. They told me "all dealerships... Cars and bikes charge for shop materials". Dealerships must make money but rape is still illegal. I was charged for 1 extra hour which is $181.50 and for approximately $45.00 extra for shop materials.. Total of $226.50 I have been a faithful harley owner/buyer for over 40 years and this is the first time I feel I have been robbed getting my bike serviced. If you would like me to continue to be a faithful customer I would like a refund from either tucson harley davidson or harley davidson.com for $226.50. Thank you. Ed woodbury
This review was chosen algorithmically as the most valued customer feedback.
I purchased two sweatshirts from online store on October 26, 2021 as a Christmas gift. One of the items was too small and the other they already had. I purchased so early because there were rumors flying about shipping delays due to Covid. Received items 11/1/21. Emailed company 12/26/21 since their offices were closed for holiday. No response. Called...
Read full review
Harley Davidson
-
Poor quality of chrome on rims, peeling, flaking, and blistering.
I have 2017 ultr limited low with 62000km on it and the crome on the back rim is flaking, peelin, blistering off the rim. I take very well care of my bikes, very well maintained and always clean. I bought the 5 year extended warranty because this same problem happened on my last bike and they would not cover it under my 2 year warranty. Thinking it would be covered this time, but no they said they could do nothing. This crome issuse has been an ongoing problem for harley for many years because of a very poor electro - plating (nickel) process. Go after the company that does this and have the issue solved. I have had 4 new harley davidson since 2004 and lots of aftermarket parts and accessories totalling over $120000. TO treat a good loyal customer this way will generate lots negativity. Most major companies would bend over backward to solve this issues to repeat loyal customer.
Desired outcome: Replace the bike with a new rim
Harley Davidson
-
Water pump
I have a 2015 Limited Ultra low with about 14, 500 miles on it. The water pump went out at about 14, 000 and Harley knows that these pumps are bad. They have redesigned them. I called and ask for help and was told that I was on my own and it cost me $850 to replace pump. I have own Honda's since I was 16 years old I am 60 now this was my first Harley and with experience will be my last. I am very disappointed I thought Harley was all about making their customers happy for repeat business I will not be one of them.
Harley Davidson
-
Sweat shirt
When I was visiting Florida I purchased a sweat shirt for my husband. It was not cheap. (Well it was cheap but was expensive). It was over $70
I would not normally spend that kind of money on a sweat shirt but I knew He would love it as he Loves your Brand and your name. We are so very disappointed in the quality of the sweat shirt. We washed and dried it one time and it shrunk up so bad that his belly almost shows. I am not one that normally would complain or even write up one of these... but I feel like it we were cheated. I was so excited to be able to spend that kind of money on a sweatshirt for him that I knew he would love and now he can not even wear it.
I am not sure there is anything you will do or can do about this. But I feel like if you are going to charge that kind of money - the quality should be better and uphold your name - your branding.
Desired outcome: I would like another sweatshirt that I can Hang dry for future. :) My address is Fouche Po Box 206 Sandy OR 97055
Harley Davidson
-
Motorcycle title
Horrible experience buying from this location! I paid for a motorcycle in cash and they put a lien holder on my bike and sent it to Eaglemark saving bank, when Eagle mark savings notice their mistake, the sent the title back to Mulholland Harley Davidson and I still don't have my title that I paid cash for.Turning this matter to legal procedures since it's come to may attention that this location has a history of this kind of shady business. Beware careful shopping at this location. Don't end up like what happen to me people. Be careful shopping at Mulholland Harley Davidson!

Picture is too large to sent but you can check google and yelp for my review under the name shinobi Michaels
Desired outcome: WOULD LIKE MY TITLE THAT I PAID CASH FOR
Harley Davidson
-
front brake rotors
i bought a 2020 roadglide limited new. im having problems with out of round roters i took the bike in the sevice department they said they feel the problem but said they cant change them out because the are not bad enough according to your polices told me not to use my front brakes and if i do use the back ones at the same time and it wont be as bad.that is a real nice thing to tell a customer i payed north of 35k for the bike. i have pulsating in the front brake lever and the bike surges at slow speeds with the front brakes on what the hell is the warranty good for.it was not like that when i bought the bike. iam going to buy new roters and replace them myself i have been buying and riding harleys for over 30 years this will be my last one its bullshit i have an out of round roter and you will not replace it because its not bad enough.thats a bad policy you have. brakes are an impotant item on a bike you are playing with peoples lives with this policy. i had
this happen on my cvo and they were replaced. maybe you get more when you pay more for the bike.im sure i will never hear from you about this you people have really gone down in customer service over the last 5 years .and you take more and more factory opitions off of the bikes to save you money but charge the customer more.i will just be another one you drove to indian!
Harley Davidson
-
Hydraulic Clutch
I had problems with my Hydraulic Clutch failing on me and almost got in an accident because bike was jerking because clutch was not working. I took it to HD dealer and they told me there were 239, 000 bikes recalled for this problem but when they checked my VIN my bike was not involved in the recall. I can't ride my bike now because the clutch does not work and HD refused to fix it even though there was a recall but not my 2016 Harley Freewheeer. Why was my freewheeler not part of the recall? I and my wife could have been killed because we almost ran into a car because I couldn't get the bike under control and it was jerking. Also I seen that Harley went back to cable clutch, so the hydraulic clutch was so bad that they went back to cable. Why won't Harley help me. I called headquarters and they were very rude to me and told me my warranty ran out. I tried to talk to them about the recall but they would not listen. I been a Harley guy for a long time and I am 64 years old and have to go through this now. What a shame that harley is treating me like this.
Desired outcome: Please fix my clutch as part of the recall so I can ride my bike again.
Harley Davidson
-
Purchasing new bike/bait and switch
I had bee emailing with sales manager at black cat harley in rocky mount nc about a bike. Then called did all the finance stuff. I paid my 200$ down payment. Then they sent a congrats text with a picture of a totally different bike. That would be what i consider a bait and switch! They immediately refunded the deposit but still this is messed up.
Desired outcome: Something i don't even know!!!
Harley Davidson
-
service parts 37979-08
I have race clutch 37976-08a. The pressure plate is bad, it is listed on the instruction sheet as a service part . The part number does pull up for the dealership . not obsolete, nothing at all. I called Harley and the only explanation I was given was, we do not sell that kit and the service item you are asking for is not sold seperately. The rep I spoke to would not let, e speak to a supervisor or even her go ask a supervisor. Harley instructions say n/a for items that cannot be purchased seperately., they do not give part numbers for those items. The instruction sheet has been in print for many years so mistake would have been corrected I would not have bought a high wear item that i could not purchase service parts for . I would like to purchase the service item for the upgraded clutch I purchased.
Desired outcome: purchase the service item for the clutch
This review was chosen algorithmically as the most valued customer feedback.
We purchased a 2021 Road Glide Special on August 3rd at Black hills Harley Davidson while on vacation. I asked specifically if they knew how to title and register in Maryland and they assured me they did. As of today 09/07/2021, we do not have sufficient paperwork to title or register the bike in our home state. We have made repeated calls and sent repeated...
Read full review
Harley Davidson
-
Harley triglide 2011
i have hade my trike in shop for rear master cylinder for over one month they have told me that the part was ordered from motown harley in mich but won't receive till about december another year lost to riding can't believe there are no master cylinders for rear wheels in this country pissed. not the repair shops fault they have been upfront all along a great repair facility .
Desired outcome: bike repaired
Harley Davidson
-
Dishonest sales practice
The sales man lied outright sold me a bike that was not what he said it was this was the only reason i bought the bike and warranty bike didnt run right from day one service department said warranty didnt cover bike because ecm was after market i told them salesman told me it wad harley they said no salesman said i had to pay 800 to make it right i looked further he was fixing with after market parts that voided the warranty now the sales manager nor the salesman will call me back
Desired outcome: Dealer should fix bike so its ridable and covered under extended warranty tgey dold me
We are here to help
16 years' experience in successful complaint resolution
Each complaint is handled individually by highly qualified experts
Honest and unbiased reviews
Last but not least, all our services are absolutely free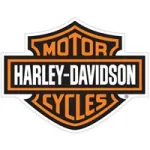 Harley Davidson contacts