Harley Davidson complaints
221
Harley Davidson
-
Purchasing new bike/bait and switch
I had bee emailing with sales manager at black cat harley in rocky mount nc about a bike. Then called did all the finance stuff. I paid my 200$ down payment. Then they sent a congrats text with a picture of a totally different bike. That would be what i consider a bait and switch! They immediately refunded the deposit but still this is messed up.
Desired outcome: Something i don't even know!!!
Harley Davidson
-
service parts 37979-08
I have race clutch 37976-08a. The pressure plate is bad, it is listed on the instruction sheet as a service part . The part number does pull up for the dealership . not obsolete, nothing at all. I called Harley and the only explanation I was given was, we do not sell that kit and the service item you are asking for is not sold seperately. The rep I spoke to would not let, e speak to a supervisor or even her go ask a supervisor. Harley instructions say n/a for items that cannot be purchased seperately., they do not give part numbers for those items. The instruction sheet has been in print for many years so mistake would have been corrected I would not have bought a high wear item that i could not purchase service parts for . I would like to purchase the service item for the upgraded clutch I purchased.
Desired outcome: purchase the service item for the clutch
This review was chosen algorithmically as the most valued customer feedback.
We purchased a 2021 Road Glide Special on August 3rd at Black hills Harley Davidson while on vacation. I asked specifically if they knew how to title and register in Maryland and they assured me they did. As of today 09/07/2021, we do not have sufficient paperwork to title or register the bike in our home state. We have made repeated calls and sent repeated...
Read full review of Harley Davidson
Harley Davidson
-
Harley triglide 2011
i have hade my trike in shop for rear master cylinder for over one month they have told me that the part was ordered from motown harley in mich but won't receive till about december another year lost to riding can't believe there are no master cylinders for rear wheels in this country pissed. not the repair shops fault they have been upfront all along a great repair facility .
Desired outcome: bike repaired
Harley Davidson
-
Dishonest sales practice
The sales man lied outright sold me a bike that was not what he said it was this was the only reason i bought the bike and warranty bike didnt run right from day one service department said warranty didnt cover bike because ecm was after market i told them salesman told me it wad harley they said no salesman said i had to pay 800 to make it right i looked further he was fixing with after market parts that voided the warranty now the sales manager nor the salesman will call me back
Desired outcome: Dealer should fix bike so its ridable and covered under extended warranty tgey dold me
Harley Davidson
-
Customer Service
A group of friends and I were traveling from Pa throughout several northeastern states and we stopped at HARLEY-DAVIDSON WHITE NORTH CONWAY NH 03869, on July 21, 2021. While the seven of us and approximately five other customers were in the store, I accidentally dropped a helmet. The salesperson admonished me loudly proclaiming to everyone in the store that I had damaged the helmet and it could no longer be sold. I apologized but she continued to "announce" the helmet was damaged and could not be sold. I was basically a spectacle in front of ten to twelve customers. She took the helmet to a counter and I asked for the price on the helmet, she told me $89.00 and then announced loudly it couldn't be sold. I told her I'll purchase the helmet, which I did. Even while processing my credit card she was rude but still sold me the same helmet that couldn't be sold because it was dropped and damaged.

Joseph Mattucci
154 Oak Lane
Kulpmont, Pa. 17834

Cell phone 570-205-0744
Desired outcome: Reimbursement of $89.00 for helmet that was proclaimed to be damaged but yet sold to me. Credit card number 5466 3099 8407 2281
This review was chosen algorithmically as the most valued customer feedback.
took my2006 road king classic in for a new stator com pensator chain tensioner front motor mount and internal drive pulley work was performed and a dyno tune was done but i started noticing a miss and as i started looking around noticed spliced wiring plug connections that didnt hook up to anything a air filter that looks to be soaked in a sticky syrup...
Read full review of Harley Davidson
Harley Davidson
-
Service Department
My husband Harley was taken to Black Jack Harley in Florence, SC in March to have some work done. My husband allowed them 2 months to work on the Harley before he began to start calling to inquire about the bike. They keep saying we working on it etc, until my husband had to drive a hour and some change to realise they had been lying and not worked on the bike. Long story short, we picked the bike up and my husband text the bike and the check engine light came, no radiater fluid and numerous of other things. The person who was overseeing the repairs for the bike who's name is Taye lied to us the whole time and had a supieror arrogance about himself, did not apologize for our inconvience just kept lying about why he did not do his job. We are furious and would like this matter addressed.
Desired outcome: Respectful staff that does their job and does it correctly
Harley Davidson
-
Real time rewards
the Harley Davidson rewards. I have made 2 purchases at local Harley Davidson dealership and have not received a text to redeem my points. When I called they said they were going to fix the problem. The first purchase occurred early this year. The second purchase was on 6/4/21. When I called I get lied to about the credit that was supposed to be on my account. So far I am out a couple hundred dollars. They have totally misrepresented the Harley Davidson rewards. I pay my bill every month ON TIME! I have been a customer for 12 years. It may be a shame that they lose a good customer over a $94 credit! Managers who give misleading information does not bode well for Harley Davidson Visa. If they cannot or will not fix the problem, I will have not choice than to look around for a another card. Please review the notes or recordings of my phone call and account and DO THE RIGHT THING. Take care of your customers!
Desired outcome: Fix the problem with the text msgs. Issue a credit to my account for the $94 now.
Harley Davidson
-
2018 harley flsl vin. 1hd1yddj1xjc076402
I bought my Harley around April 2018. I had mufflers, handle bars, cables and lights added to the bike. This was all completed by the Harley dealership in Asheville, NC. I had the bike maybe a month before it was back in the shop because it wouldn't start. It was in the Asheville shop a minimum of three times, always for this same problem. I have tried leaving it on a trickle and the battery still dies. I have moved to SC and I took it to the Greenville Harley Dealer in early April. They said it was fixed. I went to pick it up on 04/26/21 and it wouldn't start. I finally picked it up on 05/28/21 and on 05/31/21 it wouldn't start again. Greenville did charge me for a new battery. I have less than 350 miles on this bike. I have owned it for three years but have been unable to ride it due to this ongoing problem. I have even been told that I can push start it. I happen to be 70 years old and am unable to do this.
Desired outcome: Either fix it or buy it back. I can't even sell it the way it is. This is basically a brand new bike.
Harley Davidson
-
service dept. lake shore hd
Had my 48 in service dept. For almost a solid month for a simple voltage regulator problem and I'm tired of waiting for it. Had a appt. Time and it took 17 days after appt. Date to finally getting around to looking at it now been waiting for a voltage regulator for over a week. Services dept. Doesn't answer calls or return messages. I do not have a car and lack of transportation creates hardship. Since its been a month I had car rental, and took cabs 3 times just to keep food in the house also way behind on other things. But still lake shore hd still dicks around with my bike. Very fed up, please help! Bill
Desired outcome: To get bike fixed after a ridiculous amount of time.
Harley Davidson
-
Service department
I own (2) Harley Davidson motorcycles. I talked with the service manager to schedule appointment to have 2 tires replaced and a state inspection on my 2003 Heritage Springer and I was also going to schedule appointment for my 2011 ultra classic limited for (1) tire and state inspection. I was told it would be a six week wait time due to limited mechanics. I could understand a week or maybe 2 weeks but 6 weeks. So much for timely service. If they only have 3 mechanics then why do the need 2 Service representatives. Extremely Poor service. I would not advise anyone to utilize this dealership.
Harley Davidson
-
hammock heated and cooled seat
I feel like you have been lying about the products availability just to get orders and then make people wait. I paid in full for the new harley hammock heated and cooled seat part #52000462. I was told it was a 10-14 day wait when I ordered March 04, 2021. Then i called on the seat and was told it was running late and now it would take another week but i was guaranteed I would have it on April 09, 2021. That day came and i was told that it was back ordered and it was now delayed until May 07, 2021. I called on May 07, 2021 and was told it was now backordered because of factory problems until an estimated date of 06/04/2021. Isnt it illegal to sell a product that you dont have. You have had my money since March and now if Im lucky i get the seat on June 04. I am going to file a complaint with the BBB. I know you dont care but I will never buy Harley again. I will from now on only purchase after market because of this mess.
This review was chosen algorithmically as the most valued customer feedback.
I have a 2020 street glide I just bought a 2020 fat bob here in mobile. Al. It took 3 times going back and forth to the shop to get my tag papers to register the bike 2 weeks ago also I went yesterday to get warranty work done at 2 o'clock the service mgr said it might be 4 hours later before I got my new gas cap (it rattles like crazy) and to get a new...
Read full review of Harley Davidson
This review was chosen algorithmically as the most valued customer feedback.
I went to Southampton Ma Harley Davidson to by clothing. I wanted to use my points, and was told all points were discontinued on Sept 10th 2020! Two weeks prior to this date I was told to "save my points". I understand there closing Sept 15th 2020. I've been going to this dealership for 20 plus years! What a slap in the face. I bought my 2001 softail deuce...
Read full review of Harley Davidson
This review was chosen algorithmically as the most valued customer feedback.
The first time the technicians (a veteran & cassandra) wrote down the customizations I requested was on 03/29/19, when they escorted me to the second floor to see my bike in storage right before I left the $2, 600.00 deposit. I was told I would receive via email an updated invoice with the current customizations within it from cassandra which I never...
Read full review of Harley Davidson
This review was chosen algorithmically as the most valued customer feedback.
To whom it many concern: HD case number: 4086521 My 2011 Road Glide with 8, 379 miles on it stopped shifting gears. I took it to Harley Davidson of Frederick, MD. I was informed by CJ in the service department the OEM clutch basket broke and ruined everything on the inside of the housing. When calling back about when the bike would be ready, I was asked if...
Read full review of Harley Davidson
This review was chosen algorithmically as the most valued customer feedback.
Powder Keg, Mason, Ohio Dealer sold me a VIP package for my new 2019 Glide (S) Late spring of 2019. I called Powder Keg for service date, I tell them I am VIP, they give me a day to bring it in and wait. I brought it in, in the Am as requested, I tell them I will pick it up Monday. Monday I come in, it wasn't touched. A week later they brought it to...
Read full review of Harley Davidson
Harley Davidson
-
301627-3711
On 3/20/2020 spoke to rider rep Adam.There was a problem with myself, trying to post a United states postal service money order serial number 26512149994 to my account 2018083254435 that never posted Adam was extremely helpful in attempting I would like to have the phone conversation examined by a supervisor other than the female Timiya on March 25 2020 10 oclock eastern standard time, this called was handled in the collection phone opt.Would also like the phone call MARCH 20 2020 handled by RIDER rep adam .tThis complaint is against supervisor Timiya.I took her attitude and professionalism to be tainted, quite negative, and really down right nasty as a Harley davidson collections supervisor.Please pull the phone conversations on 03-20-2020 with rider rep adam, who was prefessional and a credit to HARLEY DAVIDSON CREDIT. Ms Timira has wishfully disrespected, a long time harley davidson tenured, senoir customer.
This review was chosen algorithmically as the most valued customer feedback.
2018 fxbrs breakout purchased brand new from the dealer and I've been more than happy with my bike until recently when I noticed my electronic fuel gauge would not read full, took the bike back to the dealer and was then told it was due to my screaming eagle tuner stage 1 and was told that it was not covered under warranty. I don't think this is fair a...
Read full review of Harley Davidson
We are here to help
16 years' experience in successful complaint resolution
Each complaint is handled individually by highly qualified experts
Honest and unbiased reviews
Last but not least, all our services are absolutely free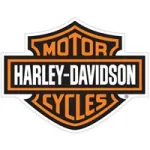 Harley Davidson contacts