Hamilton Beach Brands complaints
39
Hamilton Beach Brands
-
Hamilton Beach 4.4 Stainless Black Fridge
After 3 phones calls that go to an ansering service and 2 email, i finally had a return call on a Sunday afternoon from a unknow name and number, it was

Chuck Bryant who offer me his email. He followed up with a number of questions. I responded with all the details and pictures of the uniit.

Mr Bryant follow up email informed me that i was pass the 1year warranty and the his desiion was BLACK AND WHITE, nothing Hamilton Beach could do.

I purchased the unit in April 2021, and used in my work shop till late fall when it becomes to cold, stored the unti until first part of May 2022, set it up and it worked for serveral weeks, then it just stopped.

Customer service did not offer any other assisntance like how to get it fix or a list of authorized dealers. If fact i requested to speak to a Manager or supervisor, Mr Chuckie Bryant infomed me he was it, nobody esle to talk to.

I have followed up with serveal email, they all go unanswered.

Very disappointed in the Customer Service, but even more disapppointed in the prodoct that wont work efter about 60 month use.
Desired outcome: Replacement
Hamilton Beach Brands
-
Lender
Hello,

I am writing to issue a complaint regarding a product purchase. I purchased a mixer with serial no. A1402FN and product model no. is 58180C from one of your merchants in the month of June 2021.

The product is not working properly. I need support from the department to look into the matter because I have missed the invoice somewhere and I use this product on regular basis.

I request you to kindly look into the matter and resolve my problem as early as possible. Enclosed are the pictures of the mixer.

Thank you

Sincerely,

Sonali Shah

+1 (778) 266 9711

[email protected]
Please revert me about my complaint.

I use my mixer on regular basis and facing problem now.

Please support and resolve my issue

Thank you
This review was chosen algorithmically as the most valued customer feedback.
I purchased a personal blender from Target.com. the blender has a opening and closing drinking spout that slides back and forth. The piece broke off from the bottom and was blended into my shake. I consumed some of the hard black plastic before biting down on something hard while drinking and immediately poured it into the sink and there were hard black...
Read full review of Hamilton Beach Brands
Hamilton Beach Brands
-
Microwave
I purchased a Hamilton beach microwave in August 2021. It stopped working in February 2022 (wtf). I still have a year warranty on it so I've been running around trying to get into contact with Hamilton Beach to get it fixed or replaced but I CANT CONTACT THEM. They have 2 customer service numbers and both of them just tell you to email them then it automatically hangs up. It doesn't even give an email to contact and there's no email on the site. I put in a inquiry/request a few days ago and I'm still waiting to be contacted. I will never EVER buy a Hamilton Beach product again. This is so horrifically disrespectful and unprofessional.
Desired outcome: Return, exchange, or get the microwave fixed.
Hamilton Beach Brands
-
FlexBrew® universal coffee maker model: 49930
January 2022, I called the 800 Customer Services phone number and was directed to your website OR the option to send an email. (there was not an email address given).

I completed the form on your website. It is now February 18th. I have not received any type of response.

PROBLEM: FlexBrew Universal Coffee Maker MODEL: 49930 (Grounds basket missing).
Desired outcome: SOLUTION: Grounds Basket
Hamilton Beach Brands
-
Microwave
Purchased a microwave from Walmart with extended warranty. Microwave turn table stop working. I took the microwave back to Walmart with the receipt. Walmart inform me I need to contact Hamilton Beach. So I return home with the Microwave and contact the number in the owner manual. When I spoke to a person they told me I need to return the product back to Walmart. Again I went to Walmart they refuse to take the microwave back because it was purchased over 90 days. So I left with the microwave and called Hamilton Beach. I was given a ref. number 220111-006188 and was told to have the manager to call them. Again I return to Walmart and Again I was turned away. I called Hamilton beach again and was told they will call the manager at the store and they will call me back. While going back and forth I purchased a new microwave. Still waiting for someone to call me.
Desired outcome: Refund money
Hamilton Beach Brands
-
Toastation
- I wanted to return some damaged/defective products in the guarantee period, they didn't accept by manufacturing a non-sense excuse!
- Some of the products they shipped were lost and when I told them that the customer service treated me like I'm paranoid!
- They've canceled one of my orders and deleted the discount code I used immediately!

The company doesn't give a single f to customers. If you're going through to buy anything from their website you are on your own and accepted the risks.

I'd suggest everyone buy through Amazon etc. because there is not even a phone line that you can reach to the company!

and when you finally contact someone via email they make everything to annoy you.

The company itself basically a la-la land.
Hamilton Beach Brands
-
Hand/stand mixer
I ordered a Hamilton Beach hand/stand mixer February 2021. As I knew the product I did not hesitate buying the product. As I only use the mixer at Xmas for making Divinity I did not open until December, Was amazed when motor on mixed burnt and the beaters did not set on bottom of bowl. I called Amazon and the offer a refund even though I had had it over the a lotted time. They said they would credit my credit card when I called 12-16-21. However it never happened and when calling to find out why not I got the run around big time. I still have a useless piece of equipment of which they told me to trash. Can you be of any help or are in the lower hierarchy like the Amazon customer service rep. and cannot help either? [email protected] or 713-824-3567. Doris A Graves 922 McDaniel Dr, Magnolia, TX 77354
The complaint has been investigated and resolved to the customer's satisfaction.
Hamilton Beach Brands has left an official reply on this complaint.
Hamilton Beach Brands
-
Flex Brew 49948
On 10/04/2021 I emailed customer service about my situation won't brew K Cups was told to use bottle water and to change brand of coffee? I did as suggested except my coffee brand. I stilled ended up with hot coffee and grounds all over my counter. This has turned out to be endless emails back and forth with no solution. I asked for refund and after there reply about not buying through them they could not refund valid point then I asked for replacement and that was a no. I had less than a year and is replaceable that was still a no.
Desired outcome: Replacement
Resolved
The complaint has been investigated and resolved to the customer's satisfaction.
Hamilton Beach Brands
-
HB Personal Blender
December 15, 2020
Good morning Mr. Trepp,

I begin by saying that I am shocked that Mr. Dean or Dan? sent back the product I no longer wanted. When I read his letter, I had a hard time understanding his motives; surely he did not get this directive from you.
I sent him this very same blender unit asking for the piddly refund of $15 + change that I paid for It. I already sent the receipt when I sent the box. I never said that the unit was defective. I did say that there seems to be a flaw in the design; it does not come clean nor does it disassemble for cleaning. Does this person think that I have not tried, every way I could think of, to clean this unit? Dare I say he did not try to clean it himself? using the method he has described?
Sir, your own self-worth gained from this company is upwards of $3 million dollars. I cannot begin to think you are willing to risk $15.00 on your reputation or your company image.
Hamilton Beach Brands
-
Fraud, needs to be investigated
Today monday july 27, 2020
Last wednesday july 22 I bought a digital countertop oven with convection and rotisserie. At the end of the week I sent a couple of emails to know about the shipping and not response. I have submited many forms on the website and no response. Today monday 22, I called to different numbers they show on their website and nobody answer.

My conclusion is this company hamilton beach is a fraud. Im taking legal action for this scam and they will pay. I really recommend a total investigation to hamilton beach.
Hamilton Beach Brands
-
Item number, 31156 2 in 1 toaster oven
Ordered a 2 in 1 toaster oven on 5-7-2020, have not received any conformation about when or how item to be shipped. If item not available when will my refund be given. You are using my money and I am not using product
Hamilton Beach Brands
-
Limited warranty
After spending over 3 hours trying to have my proof of purchase accepted for a coffee maker that ceased working after about 10 months, I was informed that I needed to pay approximately 1/3 the original cost of the product for shipping and handling costs. My time in trying to get a replacement has already had a value in excess of the total cost of this product.
After more social media discussion I was offered a lesser charge for shipping and handling of the replacement. I am still debating this, but one thing is clear. I will never purchase another Hamilton Beach product as long as they are only covered by a limited warranty.
I am currently using a 14 year old Everstar coffee maker. This is what I expect from a product
This review was chosen algorithmically as the most valued customer feedback.
In late 2017 I bought a Hamilton Beach electric kettle model # MODEL: 40866C. Around May of 2019, the kettle started showing problems. Within a matter of days, it stopped working. I purposely bought a bit more expensive model and a better, trusted brand so that I could enjoy it longer. I called in June; was on hold for one hour so I hung up. Called again in...
Read full review of Hamilton Beach Brands
Hamilton Beach Brands
-
Blender
I recently purchased a hamilton beach blender and made some steaming hot sauce. This blenders bottom loosens up when blending and when i took it off the base everything completely spilled out and burned me all over my legs! This item should be recalled! Im so lucky my babies were not in this kitchen as they usually golliw me everywhere! This item is faulty and designed wrong.
Hamilton Beach Brands
-
Flexbrew
DON'T expect customer service from these people. I called them for help when my Flex Brew wouldn't stop scrolling "Clean". After waiting over an hour, twice, on the phone, I sent an email. They insisted I turn the unit over, even though I'm disabled, and get a number from the bottom. That broke the single-serve lid. Then they told me to cut the cord, take a picture, send that to them, pay the shipping (in advance) and they would send another unit. When I said that they should pay the shipping, that it was a faulty unit, they said no. When I asked that they just replace the lid, they said they can't. They don't answer the phone, they don't provide ANY customer service, and they don't care. This is an international company that won't pay the shipping when their product is faulty. Buy from another manufacturer.
I read all the social media on this company. Apparently, they don't answer the phone for ANYONE. People left their numbers for a callback and never got one. Some even paid the ridiculous shipping charge, and then NEVER RECEIVED THE REPLACEMENT UNIT! Is there ANY customer service from this company?
Hamilton Beach Brands
-
Warranty
Nobody ever answers there phones at hamilton beach, their customer service is a joke!... this company is dead when it comes to customer service, do not buy any of their products! I have tried and tried to get in touch with people here and its almost impossible... how by the life of me these companies stay in business is beyond me but I for one will never buy another product from hamilton beach again! 1111
Hamilton Beach Brands
-
Food processor 70820
Hi
I owned a HB food processor which worked well but just in 1.5 year out of blue it stopped working without any sign of problem i tried everything to fix it, I called HB cusstomer support they said they can offer 50% for new purchase.I got lured and my biggest mistake i order a new food processor 70820 which retail for $99 for $67 (they charged me $10 shipping though shipping is free but since i was getting 50% off i had to pay shipping)but i was in so need if food processor i paid shipping too
Funally i got it and here starts my bad experince
First of all the design if food processor is so bad that my finger was about to snap in its metal lovking frame its not at all consumer friendly
But ignoring design defalut its 8 cup capacity and after working on it for like 5 min and kneading just 1cup flour their comes a burning smell of motor which makes me switch off the unit.
I called customer support and they are saying they are happy to take it back but i have to pay return shipping which vll be like $25 and this is their policy else they can only replace it and iam now so not into hamilton beach brand
So trying hamilton beach again vll cost me $35 for shipping for $55 product
Hamilton Beach Brands
-
Shipping department
I would think that your company would honor it's commitments to the Armed Service before satisfy new sales. I ordered 4 of your electric kettles for a special price thru my online exchange on the Nov 23, 2018. The order is still showing processing (15 Feb 2019). I inquired thru the exchange customer service and they could only respond that it's on backorder. I do not understand why you have not fulfilled prior obligations. Is it because you fill you price the item too low for the after Thanksgiving special and have no plans to honor it? I happened to check Amazon they have a "President's Day" special on the same kettle. Of course the price isn't as low, but the product is suppose to ship in 2 days. How is this possible? I purchased the 4 kettles for myself and for 3 Christmas gifts. Of course I have to shop for small filler gifts when I realized the kettles weren't going to arrive in time...and let them know that a nice kettle would be coming later...3 months later I'm still waiting. Will you be filling your military orders anytime soon or will you be forcing previous orders to be cancelled? My Exchange order number is 3292782675, place on 23 November 2018. Item # 1479236.
This review was chosen algorithmically as the most valued customer feedback.
I am extremely upset about my brand new Hamilton Beach 1.7L Electric Glass Kettle model # 40865 I bought it at 10/06/2018. When I came home I realized the kettle did not work at all. This product under warranty. At 10/07/2018 I send email to Hamilton Beach, Inc. consumer affairs: "This product under warranty. How I can return kettle for replacement." There...
Read full review of Hamilton Beach Brands
We are here to help
16 years' experience in successful complaint resolution
Each complaint is handled individually by highly qualified experts
Honest and unbiased reviews
Last but not least, all our services are absolutely free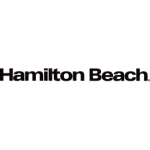 Hamilton Beach Brands contacts