Guthy-Renker complaints
55
The complaint has been investigated and resolved to the customer's satisfaction.
Guthy-Renker
-
Proactiv
When Guthy Renker was a smaller company just starting out, they were very reasonable and there was no deceit in their dealings with their customers. As their business grew, so did their appetite for their customer's purses and sanity. In direct contrast, customer service levels and respect for their customers have decreased.

Let me give you an example. Six months ago in late June, I received a Proactiv pack in the mail (which is supplied recurringly as per the instructions on your account - note there is no option to buy these packs one off). As I was receiving these too often, I decided to cancel my Proactiv account. So I called customer service to cancel all future orders. It took 15 minutes before my call could be answered. I spoke to the representative (they are not Australia-based so can be difficult to understand) and he assured me that my account had been cancelled. The next thing I know - poof! Another order, which I had not authorised, had been placed, and the amount debited from my credit card when I checked my online banking the next day. I was not happy at all, and I was not about to call Guthy Renker and be made to wait to complain about it. I called my bank instead to dispute the transaction. My bank immediately closed the credit card account which had the unauthorised transaction and requested that I write a letter detailing all occurrences which led me to close my account. After sending off the letter, the matter was settled within two weeks. Or so I thought.

Following this, I received four letters from Guthy Renker demanding that I pay the amount that I apparently owed for the unauthorised order (which, funny enough, never arrived on my doorstep). I choose the word 'demand', because on their letter, I had two options - 1) pay up or 2) do not pay up or we turn you over to a collection agency. Nowhere on the letter did it state that if I must raise a dispute or have any sort of grievances, please contact... (no number supplied!). I found this quite rude. Of course, I refused to pay what I did not owe and was turned over to a collection agency six months later.

I value my time a lot more than money so I ended up paying what they thought I owed. In saying that, I was still very angry and frustrated about the whole thing, which should never have happened in the first place. Guthy Renker are only growing larger everyday because of their celebrity endorsements, not because of their exceptional customer service, or their high quality products, or honesty in dealing with the public. Bottom line from my experience: pay the extra dollar to buy these products elsewhere if you can, do not bother with Guthy Renker or you will end up with a massive headache, and a lighter purse.
Resolved
The complaint has been investigated and resolved to the customer's satisfaction.
Guthy-Renker
-
I cancelled my order twice
Doing business as Pro-Active and Sheer Cover, after a trail sample, I cancelled my order twice, rec'd a confirmation email for cancellation !
Guthy-Renker
-
Bad service
Cancelled future "automated" orders...got billed another $50 3 months later. When i called Gunthy Renker to have the charges reversed and to explain that i had cancelled these orders months ago the rep called me a liar! Terrible service, terrible product...does not do the job for the money. Service Rep: Susan #2137126. This is the lady i talked to...she told me: i'm sorry miss, but if you had really called, it would be noted on here...maybe you THINK you called in your head but really didn't! This is customer service? Then she tells me i WILL get another shipment and i WILL be cahrged another $50! Is this for real Gunthy Renker?
Guthy-Renker
-
Deceptive sales practices
After having not one but THREE experiences with Guthy-Renker, I felt it important to warn other consumers about their deceptive sales practices. When ordering what I assume to be anything but have personally experienced it with their Sheer Cover, Wen and some vitamin they sell, their products appear to be a one time order or "free gift" but are in fact part of a SUBSCRIPTION. I purchased Wen for a gift, knew it was a Guthy-Renker product so I carefully looked for any hidden subscription, didn't see it so I placed my order. To my surprise, approx. one month later, I see the charges appear and immediatley called to cancel the hidden subscription. Then, I see another charge only to find out the "free gift" subscription hadn't been cancelled when I called to cancel the product I originally ordered. Cancelling them can be very difficult and convoluted at times requiring speaking to numerous people. Lots of time on the phone between Guthy-Renker and my card company. Don't get sucked into their products; save yourself the headache and go to a store for your products.
Guthy-Renker
-
Not impressed
After 2 months of using Proactive, my skin cleared, but was incredibly dry and irritated. Even trying the so-called new "gentler formula" didn't help. So I decided to do a little research to see what could help. What I ended up discovering is that the active ingredient in Proactive, Benzoyl Peroxide, has been shown to cause skin cancer by increasing free radicals in your skin. The FDA changed it's classification from "safe to use" to "safety unknown". Benzoyl Peroxide is also banned in Europe and products containing it are supposed to having warning labels like cigarette packages! Another downside is that if you use your credit card to purchase Proactive, they automatically ship (and charge you for) kits every 2 months. I now think this product is basically a celebrity endorsed cash cow. I will never buy it again and I tell everyone I know how truly terrible it is!
Guthy-Renker
-
Horrible service
I cancelled my account with the company because my trial turned into repeated product purchase without my agreement. I received an email that the account had been cancelled but continued to be charged. When I called to complain, I spoke with the rudest person who told me I wouldn't listen and I couldn't read my own bank statement correctly. When I told her again I wanted to speak with a manager she told me no one was available. I told her she was rude and she hung up on me. It's not the first time I had problems with this company though not for the same product. I would never recommend dealing with this company. To be honest they lie on their commercials and their billing appears to be a scam to get you to purchase more tan you ever wanted.
Guthy-Renker
-
Not receiving order
I must have been mad to TRY to purchase something off this company to begin with but any way, here is my complaint.
7th April '10. - Went online and purchased Windsor Pilates Total Body Workout from Guther Renker. Supplied them with my credit card details. Received an email the same day to tell me the order had gone through and I could expect the products 'on my doorstep' in 14 days.
10th April '10 - Had to cancel my credit card due to it being stolen. Called Guthy Renker to advise of this fact but was told that due to a high number of calls they were unable to take my call so they would take my number and call me back.
13th Aptil '10 - After receiving NO call-back, I received a letter from Guthy Renker advising that my credit card had not gone through and they now required me to re-send my details through to them BUT, not to worry the order would still be processed regardless "to prevent any inconvenience" to me. So I sent the details back the same day.
21st April '10 - Called to find out where the products were, but "due to a high number of calls" they would have to take my number and call me back.
23rd April '10 - as above
25th April '10 - as above
28th April '10 - called again, when asked for my number so some one could call me back, I refused and said I wanted to speak to someone NOW. Amazingly, some one happened to be available and they put me straight through.(Please excuse the sarcasm but I am mad as hell). I was told by the person who so willingly took my call that the order was only placed on 27th Aptil '10 and that they were out of stock and she did not know when they would be getting more product in, "maybe the end of May". When I asked why the order had only just been placed, she told me if was becuase my credit card hadnt worked. When I told her the letter had said the order would still be processed she said "oh well that's not the case, the letter is wrong, some one should have changed that". And when I asked her what I could do now she said "either wait or cancel the order". So I hung up.
I then sent a email to complain from which an automatic response was sent to me advising some one would call me in 72 hours.
4th May '10 - After not receiving a call back, I called them. I straight away asked to speak to the manager when the person on the phone said she couldnt find my account. After 20 minutes of being on hold, this "Manager" said 'what can I do for you today'. I couldnt beleive that after all the crap I had been through, no one there had recorded anything on my account, and the previous consultant had not told her manager why she was putting me through to him! So I explained all of the above to the manager to which he said "oh we are phasing out Windsor Pilates, whats why you havent received anything". He also told me that I would either receive nothing at all, or I might be one of the lucky ones who would receive the introductory kit.

Not surprisingly I cancelled the order and told them to refund and charges to my credit card. I was even more mad when he told me that every consultant had known about the phasing out of Windsor Pilates but none of the other 100 consultants I spoke to was able to tell me this nor did I recieve any correspondance from them to tell me this was the case. When I asked for compensation, as I had to then purchase something else for the person I was buying it for, I was told he would refund the postage and handling... Um, what? The postage and handling on what?!? I cancelled the order!
Any way, don't purchase through Guthy Renker!
The complaint has been investigated and resolved to the customer's satisfaction.
Guthy-Renker
-
impossible to cancel and debit cards keep being charged
tried to cancell and asked them to please not charge that card # very many times. they keep sending products and i dont want them. the products made my face worse than what it was ever before. If they really record phone calls then im on there quite a bit telling them to not charge that card and to cancell my membership..it continues and they also say i wont b refunded until 4 to 6 weeks later.just for them recharging my card when it was there mistake.
Resolved
The complaint has been investigated and resolved to the customer's satisfaction.
Guthy-Renker
-
They don't close your account and keep debiting
I ordered a trial of the Principle secret. In May, 2009, I lost my job. I called to close and cancelled my account. Last week I lost my wallet and called my bank to get a new debit card and checks. I also saw an unauthorized debit for $97.84.

I reported to my bank that This was unauthorized and fraud. I didn't make it. Yesterday my husband brought in a box from Guthy Renker! I called [protected] number to find out why they had shipped this when I had closed my account in May, 2009. Talked to a rep – Rebecca. I told her I wanted a refund to my account that I'd closed the account IN May 2009 because I'd lost my job. She said their records said to delay shipping till December.

I told her that was wrong. I'd lost my job and never wanted to get another shipment and closed my account and that is what I had said in May. I told her I didn't open it and was going to send it back. She said I'd have to pay for shipping. I said no way! I didn't order this anyway, I refuse to pay for shipping.

She said it would take up to 4 weeks to get a refund I want them to credit my account now. I am one of the thousands of complaints against Guthy Renker. They don't close your account and keep debiting your checking account. They have bad customer service. I'm filing a complaint with Better Business with my Atty General.
Guthy-Renker
-
Poor business practices
Hi all, I'm a journalist who has written an article about my negative experiences with Guthy Renker. Please read it here: http://www.nsnews.com/seems+good+true/4273452/story.html.

In a nutshell, I tried to return Sheer Cover product well within the 60-day limit, was told that my shipment was slow getting processed, continued to receive invoices indicating my case would be taken up with a collection agency, was told to file an affidavit with my tracking number, and then was told it was far too late to process a return. It was a total nightmare.
Guthy-Renker
-
Sheer Cover Engages in Deceptive Marketing and Fraudulent Billing Practice
This company engages in deception marketing and fraudulent billing practice.

I was lured by one of their late night infomercials: 30 day free trial period on their trial package. Unless you call them before the 30 day trial ends, they will automatically enroll you in their automatic shipment program.

So I ordered their free trial package and this was when the deception start: first of all, it took them 2 weeks to ship the package to me, and 2 weeks later I noticed a charge in my credit card from Sheer Cover. I call the customer service and explained to them that I only had 2 weeks of trial( not the 30 days promised) and she explained to me that the 30 days trial started with the date of order ( even through it took them 2 weeks to ship it to me) and since the 30 day trial factor into the 2 weeks shipping time, I was enrolled by default into their automated shipment program . She then told me I can simply refuse shipment and they will process refund upon receipt of refused shipment. So I patiently wait for the arrival of the auto-shipment package. Guess what, it again took 2 weeks( they billed my credit card on the 12/12 and I did not received the shipment until 01/04 of next year! I took the package to the post office the very next day( 01/05) and received a refused shipment receipt from post office for returning the package to Sheer Cover, I called Sheer Cover again and they told me that I need to give them 4-6 weeks to process the refund to me! Can you really believe this?

Yesterday was 01/20 and I noticed another charge by Sheer Cover on my credit card, I called their customer service again and they said they had not processed my refund ( and I shipped the package back to them 2 weeks ago) and before they process my refund, they had the right to continue bill me for the monthly installment( balance on the shipment).

Don't fall prey to this company: they purposely delay shipments to you so they can enroll you in their auto-shipment program while you believe you are still within your 30 day trial period. When they ship the auto-shipment to you, it will again be purposely delayed. Then they will lengthen the refund processing time so they can continue bill your account for the next 2 or 3 installment.

This company should be put of out business, Google search for "Sheer Cover Complaint" you will found lots of complaints again this company. I should have done this myself before I order the trial from them. Please do yourself a favor, investigate this company before you order from them.
Guthy-Renker
-
Keeps money and product
Cancelled Principal Secret club but they still sent the next shipment. Customer service said to refuse the shipment and drop off at the post office. Did as customner service said and dropped off at the post office the next day.It took Guthy Renker 70 days to process and they blamed the post office claiming that the USPS takes their time to send these back since they don't get paid. They acknowledged the shipment was returned but that it was outside of the "60 day money back guarantee". Sorry we have charged your credit card and kept the product and would not give me my credit. Will never order any product thru Guthy Renker
Guthy-Renker
-
Don't buy
Dont buy anything through Guthy renker! i bought some proactive stuff for my wife and it was about $95.oo give or take a few bucks. she started to run out so i made another order $70.65. i got my statment from the bank and i seen proactive $122.85. looked through and again seen $122.85. so i sent an email to customer care advising of the mistake. i was told as soon as they seen my bankstatements they would reinburse my money. i went to the bank and got my statments printed out and thought i would send it to guthy renker when i got home. then a delivery van gave me a pacage with a bill in it for $122.85?... i rang guthy renker they told me when you buy somthing from there site you join a membership and that i should have seen that. so i got the lady to wlak me through the site and no where did it say anything about me joining a memebership as i made an order like i did the 1st time. she insisted it did and that i was ment to be sent a package every 2 months for $122.85. when i asked her about the 2nd order i made for $70.85 she said it was cancelled and my normal order was sent anyway. then whe ni said i had been sent three packages @ $122.85 over three months instead of every 2 months like she said my contract was she said it just got sent a bit early. then i asked her if i had a contract what was my agreed direct debit date she said what i can do for you sir is refund your money. so we will see if i will get refunded and i can kiss my $80 odd dollars goodbye from the begining whe the 1st lot of direct debit mistakes were made.

so i learnt my lesson the hard way and i hope someone will get to read this before they make the same mistake.
Guthy-Renker
-
Sheer cover scam
Your story is a"Deja Vu" of what happened to me, except I agreed to an extra bronzer to change the $29.95 to $36.65--unknowingly changing "trial kit" to a 90-day kit. Frustrated, I said to cancel the kit. I would return the box. My credit card was still charged and continued to be charged the next 2 months for a total of $109.95.

I emailed them with details of dates (tops-49 days from 1st order phone call to date returned box)and a copy of USPS receipt as evidence of the returned box, and they emailed back saying "sorry it was over their 60-day return policy". After that email, I tried to call twice more and was put on hold for 10 min each time before hanging up. I have now called the credit card company and am having them address the situation. Never, ever again will I try to buy something from a Guthy-Renker company! :( :(
The complaint has been investigated and resolved to the customer's satisfaction.
Guthy-Renker
-
wen hair care
PLEASE READ OR LISTEN WHEN YOU ARE ORDERING! This is the exact wording on the website when you place an order (and you will notice this IS NOT fine print).

"WEN® Healthy Hair Care System Sweet Almond 30-day supply. When you order today you'll also get TWO Free Gifts! Starting 30 days after you place your order you'll receive a new 90-day supply automatically replenished every three months. You'll pay only $29.95 per month plus $7.95 shipping and handling per subsequent shipment. There is no minimum to buy and it's easy to reschedule, suspend or cancel at any time by calling customer service. This purchase will be charged to the card you provided today. Every WEN purchase includes a 60-day money-back guarantee of the purchase price less shipping and handling.

I do not understand why people are stating that they were ripped off. IF you only want a "ONE TIME ORDER" the cost is 49.95. IF something seems too good to be true then you should probably either 1.) READ 2.) LISTEN 3.) UNDERSTAND the terms and conditions you agree to when you purchase...
Resolved
The complaint has been investigated and resolved to the customer's satisfaction.
Guthy-Renker
-
Account scam
I thought that the Wen hair care products sounded great, so I went online and purchased. What you may not realize is that you are purchasing from Guthy Renker (next time I will order from Amazon.com). When I went back in a week later to login to my account, it didn't recognize my email address, yet I have several emails about my order. It's all a scam to keep you from updating your account or canceling online. I called customer service and it took several requests before "Alicia" said she would cancel my account. She was very rude and told me I must be logging in incorrectly. For my records I requested her name, she wouldn't give me a last name, but she did give me a cancellation number. I then requested her employee number, which she did give me, just don't know if it is correct. I asked for her supervisor's name and she said there were several supervisors and she couldn't give out their names. I hope that my cancellation worked, I would hate to have to cancel my credit card. Just beware that it is a scam.
The complaint has been investigated and resolved to the customer's satisfaction.
Guthy-Renker
-
ProActiv 3 Step System
I was on a automatic shipping and billing plan with ProActiv. I moved to a new address and closed out the credit card that was billed for my product. Without billing first, they shipped the package, and it was automatically forwarded to my new address. Since they had a poor process in place that led to them shipping an unpaid package, I didn't feel it was my responsibility to send it back to them. And I DID NOT use what they sent. I donated all my leftover bottles. They proceeded to send me to collections for it. I paid it, got a copy of the deposited check as well as a letter from them stating I had been removed from customer service. Fast forward to more than a year later...I receive a "special offer" in the mail because they "miss me" as a customer. I consider the offer since they now offer a gentle skin formula, and the offer said I could choose the strength. So I call, and the first person has no idea what I'm talking about. The second person tells me I am still in collections. I proceed to pull out of my files the above information and inform him otherwise. He states that they will remove me from collections in one week, but he cannot order product for me until then so I will have to call back in a week. I inform I will not call back in a week. He puts me on hold, realizes he made a mistake, and yes in fact I am out of collections AND NOW He can place me order! Then I proceed with my original question - is this offer true? Can I pick the strength? He knows nothing of it. He transfers me to a THIRD person who in fact says that is NOT one of their promotional offers. So, basically they FALSELY ADVERTISED to me in a letter mailed to me that I can pick the strength of the 3 step formula for a price of $9.95! After all the above PAINFULLY SUBPAR ability to function as a business!
Resolved
The complaint has been investigated and resolved to the customer's satisfaction.
The complaint has been investigated and resolved to the customer's satisfaction.
Guthy-Renker
-
SCAM!
Placed order over internet, then cancelled when product was unavailable. Received confirmation of cancellation, order processed anyway! Was promised a letter stating they would list as a never placed order and to refuse shipment. I asked for it in writing. They said the sent it but they DID NOT! NEVER, NEVER, NEVER give these people your credit card information! I had to learn the hard way! there has to be some kind of consumer protection against these theives!

THESE PEOPLE WILL LIE TO YOU OVER AND OVER! DON'T FALL FOR IT!
Resolved
The complaint has been investigated and resolved to the customer's satisfaction.
The complaint has been investigated and resolved to the customer's satisfaction.
Guthy-Renker
-
Inaction and Misleading
I requested a TRIAL PACK of their product and while not overly impressed with it, and certainly did not wish to continue using it, I did not regret trying it. UNTIL...

One Month later, on my Credit Card I notice another Charge which I immediately queried - by phone. I was informed in some SMALL PRINT SOMEWHERE (nowhere in anything that was sent with the Trial Pack nor obvious to the naked eye on any accompanying documentation either online (receipt/remittance advice) that I would be billed for subsequent months for Future Supplies.

I am a well-educated, well-read and generally savvy middle aged woman and they managed to camouflage the details from me; there can not be any doubt they intend to mislead and force these follow up products onto one.

However, after 2 phone calls, I was given a RETURN AUTHORISATION NUMBER - and told that the PRODUCT which I should receive shortly, was to be returned (at MY EXPENSE) and my Credit Card would be credited with the amount debited.

I EXPRESS POSTED their product back to them upon its arrival (it had arrived the day after my phone call) after first opening their Box - they insisted - and filling out the FORM inside with the products and including the RETURN AUTHORISATION NUMBER they issued to me.

Over a Fortnight Later and no credit entries from them on my Credit Card, I attempt to ring them to discuss my plight.

Their receptionist/telephonist alerts me that they have a huge log of Calls and someone will ring me back. Not today, probably tomorrow.

This isn't acceptable. The public needs to be warned of this type of Company. They are Deliberately holding off refunding my money for product - unwanted and unsolicited.

I await any advice, recommendations you can offer.
Resolved
The complaint has been investigated and resolved to the customer's satisfaction.
The complaint has been investigated and resolved to the customer's satisfaction.
Guthy-Renker has left an official reply on this complaint.
Guthy-Renker
-
I got charged without ever receiving the product
WTF is up with this *** and her company...i am so irritated right now...i place an order about two weeks ago i paid the shipping for rush order...wtf where is my order..i havent even had a chance to talk to customer services because the wont answer..nobody ever picks up..

Does anyone out there know of anything else i can do because i would like to cancel my account before they charge me again..

Somebody know of any other number where i can call? Help me please!

I am very upset with this..ive been on the line waiting for a sheer cover beauty consultant wtf...for 2 *** hours..
Resolved
The complaint has been investigated and resolved to the customer's satisfaction.
We are here to help
16 years' experience in successful complaint resolution
Each complaint is handled individually by highly qualified experts
Honest and unbiased reviews
Last but not least, all our services are absolutely free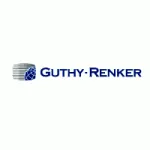 Guthy-Renker contacts