GoodLife Fitness complaints
340
GoodLife Fitness
-
Costumer Service
Today June 12, 2022

GoodLife fitness Bloor Islington Place

Worst customer service by Joey and Micheal. They both lack knowledge and it seems that they haven't been trained properly.. that if GoodLife does any training for their employees.. I have a corporate membership and asked them if I can add two members of my family to my membership. They referred me to do it online. While adding them online I noticed that there was only one tab to add a member, and I wasn't sure if I can add two. They told me that I can, but I have to do it one member at a time. I proceeded to add one of my family and checked out, I went back to the main menus to add another family, but I couldn't.. Before I add the first member online, they told me that I could cancel right away and get a refund which I was okay with knowing that cooperate memberships really depend on the company I work with. However, after I registered one member and I told them to cancel it because I can't add another one and they did cancel it, they told me that now I have to talk to the Manager to get a refund.. And the Manager only comes in weekdays 9-5.. this is unacceptable and they as employees of GoodLife they should be knowing this from the start and tell me this beforehand when I asked about the cancellation. They really lacked knowledge other than how they were rude in the way they were arguing with me to alleviate the blame on them. I did not expect this from GoodLife.. the employees they put on the front desk they represent the company..
Desired outcome: My desired outcome is not encounter this type of rudeness and lack of knowledge of the employees.. if they don't know what they're talking about, the only acceptable answer would that "I don't know".
This review was chosen algorithmically as the most valued customer feedback.
I am concerned about my current location, property address of 3420 Major Mackenzie unit 20, in Vaughan. The staff doesn't seem to want to be helpful and work outside their box, including management. My biggest concern for today and for the past few years we've had a serious issue with marijuana smoking in the underground parking lot with minimal...
Read full review of GoodLife Fitness
This review was chosen algorithmically as the most valued customer feedback.
Goodlife in Belleville has not had shower facility since April 14th, 2022. This issue does not seem to be getting resolved any time soon, No information is given to members at all on updating them when it will be in use. Head office needs to realize that is is causing major grief to the members and pushing us to go elsewhere in our city for membership...
Read full review of GoodLife Fitness
GoodLife Fitness
-
Membership
In January 2022 while Ontario was still in lockdown, I called Goodlife to make sure my membership was still on hold. The lady on the phone informed me that they could no longer leave my membership on hold and that I would need to start paying my membership fees again. I explained to her that since covid was still surging that I would not be going to the gym. She became very rude at this point, telling me that they put my membership on pause as a favor and that I couldn't expect them to continue to not collect fees. At this point I asked her to cancel my membership. She did not even try to keep me as a member, and she continued to be rude and curt over the phone. In April I began returning to work. I called Goodlife to get my membership back. They said that yes I could continue my membership and would not have to start over as a new member. I have been a member for 8 years. However when my fees came out they are more than double. Also I no longer have towel service. I go to the gym with 2 of my co-workers. They were never told that their membership could not be paused. They continued being members and when they went back to work in April they returned to the gym. Thiers memberships are the same and have not increased. They also still receive towel service.
Desired outcome: I would like my monthly fees to return to the previous amount and the return of towel service.
GoodLife Fitness
-
Off-duty "staff member" harassing me in the weight section
On May 22nd 2022 7:45 PM (GoodLife Islington), I was putting weights on the barbell to prepare for a back squat (The weight number is irrelevant). Anyway, I try to adjust the equipment since I am a petite woman. This white man in tattoos, mind you not wearing the GoodLife uniform, was telling me about my "improper" form - loosely tied shoes, "improper" weight placement, even though I placed the bar lower to prevent injuries. This person yells at me to come to the front desk, starts treating me like a "lost child", asks for my parents (even though I'm in the age of majority). I keep telling him that I live by myself, pay for my own rent, but he is not buying any of my "excuses". He tells me I should use 2 LBS dumbbells' to "tone" my body, and use machines with weights up to 10 LBS, or I would "injure myself", despite having 2 years of experience. I'm so sick of GoodLife employees taking advantage of petite women, and treating them like children, despite being adults.
Desired outcome: I would like a refund or transfer to a different gym
This review was chosen algorithmically as the most valued customer feedback.
I am a regular member at 3420 Major Mackenzie Dr W, 201, Vaughan ON L4H4J6 After my work out I shower and then use the sauna, there are members who right after their workout go into the sauna with in their sweaty clothes and wearing their running shoes, they stink and it's against the rules. I have complained to staff there, even to the manager of the gym. These members still continue to break these rules.
Read full review of GoodLife Fitness
This review was chosen algorithmically as the most valued customer feedback.
I am saddened to hear that my good Life family here in the village mall in Saint Johns is closing. It is in my lovely neighborhood, a very short drive from my house. I go there five times a week, sometimes six. It feels like I'm walking into a part of my family. They are great people there, always clean, very courteous and helpful bunch. Everyone there...
Read full review of GoodLife Fitness
GoodLife Fitness
-
Membership Cancellation
I myself with my partner who has Goodlife corporate membership called our home location to cancel the membership on April 18th 2022. The representative asked me to send an email based on the fact that I am the primary holder of the membership. I have sent the email and included the name and membership number for the cancellation. I was charged even after the email was sent so I reconfirmed the email address from the home location (Barhaven Stranherd) and sent the email again but it did not work out again. I had to call the location again and they acknowledged the email that they will cancel the memberships for me as they checked the email sent previously. No one mentioned to sent a different email form my partners account (first time or even after acknowledging the received email that you have sent this email ask your partner to send different email) I saw the charge again on May 13th 2022. I called the corporate line this time and she mentioned something about my partner being age of majority and he would need to call himself, when I mentioned that we called together she switched herself to send a different email. I am so frustrated as I am looking to do a simple cancellation and no one can help me, give right information just because there is no sale involved. When I was speaking to Aurelia about this she pulled things like it has been said in contract and this and that and it might only a verbal miscommunication. Therefore I asked her the procedure to lodge a formal complaint and Aurelia keep on saying that she can take my feedback for internal training and there is no way she can put a formal complaint. As a customer I was not given a right of lodging formal complaint, as a client I was not given right information when asked because there was no benefit of sale involved. And when I agreed to go though feedback she was more like I will escalate but there is no follow up involved. This is not what I expect from a such a big club in Canada that they do not have any procedures for clients for formal complaints or have their employees not give right information or review the emails for the service.

[email protected] (6132617159)
Desired outcome: I would require to backdate the cancellation for me and my partner's membership from the Day I sent the first email and take a not for the fact that there should be a formal procedure for the formal complaints.
GoodLife Fitness
-
20 to 30 minutes to get hot water for a shower
I am a member in Peterborough Ontario. The signs are posted on the doors at least 20 minutes for hot water to shower. Yesterday I had to wait 30 minutes for the water to get hot. This is rediculous. Showers are included in the price. If you cannot fix this I would like a discount on my memebership. No one has time to wait 20 minites for hot water to shower at your gym.
Desired outcome: Immediate hot water for gym showers.
This review was chosen algorithmically as the most valued customer feedback.
I was harassed at the GoodLife fitness today at 3660 Kingston Road. I know it is talked about how women are consistently harassed at various gyms but this was a very scary experience and really uncalled. So I am working out at weight section at 6:07pm exactly on Tuesday April 19th. I set up my squat machine and also take a a weight bench so I could do a...
Read full review of GoodLife Fitness
This review was chosen algorithmically as the most valued customer feedback.
I have been a member since 2014 and I am a white female. On March 24th, 2022 @ ~17:22 I went into Good Life Fitness at Harwood Plaza in Ajax for a work out. I do not have towel service with my membership however sometimes when I ask for a towel I get one, no questions, asked. So when I walked in and scanned my card in and was already in the club I decided...
Read full review of GoodLife Fitness
This review was chosen algorithmically as the most valued customer feedback.
I registered online to Goodlife to go to the gym in Dec 18 Dec 20th I got sick from Covid, January 4th Gym closure happened, the gym open back again and now my phisiotherapist doesn't allow me to do any exercises until my back pain gets better… I received a Goodlife email asking me for payments for 3 payments apparently that I owed and when talk in the...
Read full review of GoodLife Fitness
GoodLife Fitness
-
Corporate membership - account freeze
Hi Team,

Myself Divya Rani, I am a member of Gooflife fitness woodstock, ON. am writing to express a dissatisfaction with Goodlife Woodstock, Ontario.

I have visited Good life in Jan 2022 to enquire about a membership as I had chance to take a corporate membership offer with GoodLife. My only enquiry was if the corporate membership allows me to freeze my account for 3 months Feb 18th - May 30th as I am travelling out of country. And the Gentlemen in Goodlife advised that it is possible to freeze and earlier they did not have the option to Freeze corporate membership and now its changed, That is the only reason I took the corporate membership. Today, Feb 18th when I called the studio to freeze my account, the associate informed me that it is not possible and she can only freeze it for the reason of covid till end of April. I feel cheated, why was I given the wrong information then?
Desired outcome: I need a resolution. I need to freeze my account from Feb 18th - May 30th as per my initial request. Can someone be able to help me with this?
GoodLife Fitness
-
GoodLIfe Fitness Membership
I was told when I signed up that I could suspend my membership at any time for a nominal fee. I was working in remote camps.

The manager said they had lots of members who work in camp -- two week on, two weeks off. I asked if I could take the contract home to read it thoroughly, they said no.

I signed. Eventually after breaking a wrist, I had to suspend membership. They said I could no longer do that on a month-to-month basis. I re-read the contract. Lo and behold, GoodLife Fitness reserves the right to change the contract at any time. I am now cancelling the membership.

If you go to sign up DO NOT GO ALONE.

BRING A WITNESS.

SECRETLY RECORD THE INTERACTION ON YOUR CELL PHONE.

TAKE A PICTURE OF THE CONTRACT WHEN THEY ARE NOT LOOKING.

JUST PRETEND THAT YOU NEED TIME TO READ THE CONTRACT AND WAIT FOR THE AGENT TO WALK AWAY.

THEN REVIEW THE UNSIGNED CONTRACT AT HOME.

DO NOT BELIEVE ANYTHING YOU ARE TOLD. IT IS WHAT IS WRITTEN DOWN ON THE CONTRACT THAT WILL COME BACK TO HAUNT YOU. Thanks for listening!
Desired outcome: File a consumer complaint with Consumer and Corporate Affairs, now called Service Alberta.
GoodLife Fitness
-
membership fees
I have been a good life member for a number of years now and have always payed 23.73 a month and now because of lock down my fee has changed to 27.00 your company put a freeze on my membership because of the lock down so why am i getting the extra charge this seems very wrong to me has nothing to do with me so why iam i getting a hit for it as a valued club member this should not be happening or i can easily take my membership somewhere else
Desired outcome: need to adjust the price
GoodLife Fitness
-
Membership freeze
Hi there,

I am searching for an escalation path re: the situation my wife and I find ourselves in regards to our GoodLife corporate memberships.

Unbeknownst to me, amid all the turmoil of COVID, when I "froze" my membership, my wife's was not frozen in unison, thus her membership expired this past December, while mine is valid through October, 2021.

I'm attempting to contact someone who will respond with anything but "well you should've read the fine print," or "well that's just the way it is…" As I'm sure you can appreciate this is less than ideal, especially from a company that is so heavily reliant upon repeat/renewal business.

Any effort to make my wife whole on her membership, when we fully intended to apply the freeze to both accounts, as it evident by the usage (zero) would be much appreciated, or perhaps you can point me in the appropriate direction?

Cheers.

Nick
Desired outcome: Membership freeze honoured and membership reinstated.
This review was chosen algorithmically as the most valued customer feedback.
Member Name: Pooja Khatri. Member Number: 243p139206 Date: 25th Jan 2022 05:15 PM Burnaby, BC Staff was very rude to me. After waiting for a while in the queue, upon my chance to enter the gym, staff asked me where am I going to practice. I informed common area. I did my walk and jog on treadmill for 12 minutes, I wanted to take a break. Due to the non...
Read full review of GoodLife Fitness
This review was chosen algorithmically as the most valued customer feedback.
I signed up for a membership at goodlife gym karrinyup. I was told that I was able to attend the reform Pilates classes on the membership I selected. I was also told membership was going to be $16.99/week. And that a crèche for my baby was available. When attempting to enrol at the crèche I was told my baby was too young. And I have to wait 4 weeks, after...
Read full review of GoodLife Fitness
GoodLife Fitness
-
Hours of Operation
I am certain GoodLife and subsidiary gyms used to be open later on the weekends. Hours of Operation have changed due to COVID.
Now that they are allowing members back, with little regard for capacity, you would think that the hours would change back to normal.
Instead, members who work tiredlessly cannot attend the gym at a reasonable time in the evening on weekends.
Instead, GoodLife continues to get funds from its members, but refuses to pay the fees for staff to keep the club open until a reasonable closing time.
Desired outcome: Longer hours of operation on the weekends
GoodLife Fitness
-
Okotoks location
I am a 71 year old woman who signed up for GLF Okotoks before it opened. I love the classes, although with a drop in membership, enrolment is way down. I get migraines periodically. I sign up for classes and according to my previous info, cancelled two hours ahead of class. It happened twice in one week — out of my control. I see the rule has changed to 5 hours. I can appreciate that some gyms have wait lists for classes but Okotoks is NOT one of them. I still can't register for classes — give me a break — there should be some manager discretion for enacting this rule. Please consider this and remove the block on my class registration - thank you
Desired outcome: reconsider rule as per email
We are here to help
16 years' experience in successful complaint resolution
Each complaint is handled individually by highly qualified experts
Honest and unbiased reviews
Last but not least, all our services are absolutely free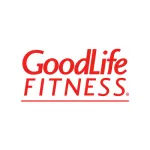 GoodLife Fitness contacts