GiftWithLove complaints
12
Newest GiftWithLove reviews & complaints
Do not use this website!
I have purchased a surprise cake from Giftwithlove and picked the same day delivery. Cake was delivered two days later and it wasn't fresh and chocolate already melted!
I called Giftwithlove and told them everything what was on my mind, I was super angry and I embarrassed! I wanted to surprise my sister but as a result she received only old and melted cake! Do not use this website!
Worst service ever!
I have ordered a gift for my sisters wedding from GiftWithLove website and asked if it was possible to get it on a certain date and the answer was yes. It did not arrive on time so I contacted the company and asked about my order and they said that it will arrive the next day. That was not a problem so I agreed to wait a bit longer. The next day nothing arrived so I called again and their rep said that they need to check on my order and promised to call me back. They never contacted me back and when I called myself they dropped the phone as soon as I said who I was! I'm very disappointed and disgusted with GiftWithLove!
Misleading communication, no response, consumer fraud
Very Bad Experience. I had booked a gift for my sister on Rakhi . Thwy said they will delviery on same day. Even the person on chat said the same thing. Even the mail you recieve tells the same . When I called them they said it will be delivered in 3-4 business days, I paid double the price just for same day shipment and they dont even mention this until the money is already deducted from your account. ITs a clear case of consumer fraud, I would recommend people never to opt for it.
Is GiftWithLove legit?
GiftWithLove earns 85% level of Trustworthiness
SAFETY NOTICE: ComplaintsBoard has determined that GiftWithLove has an exceptional credibility, near-perfect reputation level of trust, with a legitimacy rating that is more or less around 85%.
We found clear and detailed contact information for GiftWithLove. The company provides a physical address, phone number, and email, as well as 2 social media accounts. This demonstrates a commitment to customer service and transparency, which is a positive sign for building trust with customers.
A long registered date for giftwithlove.com can be seen as a positive aspect for GiftWithLove as it indicates a commitment to maintaining the website and its domain name for a long period of time. It also suggests that the company is organized and has taken steps to secure its online presence.
The age of GiftWithLove's domain suggests that they have had sufficient time to establish a reputation as a reliable source of information and services. This can provide reassurance to potential customers seeking quality products or services.
Giftwithlove.com has a valid SSL certificate, which indicates that the website is secure and trustworthy. Look for the padlock icon in the browser and the "https" prefix in the URL to confirm that the website is using SSL.
Our scan shows GiftWithLove website is free from malware and phishing activities, which are types of online threats that can include viruses, worms, Trojan horses, ransomware, and other malicious code, as social engineering tactics used to trick users into sharing their personal information.
However ComplaintsBoard has detected that:
GiftWithLove has been found to only resolve 25% of 0 negative reviews, indicating a lack of commitment to addressing customer concerns. Many customers have experienced long wait times for responses or resolutions, unhelpful or inaccurate answers to their questions, and a lack of follow-up or updates on the status of their issues.
Website's registrar is popular among scammers, it means that a significant number of scammers have used that registrar to register domain names for their fraudulent websites. This can indicate that the registrar has lax verification processes, making it easier for scammers to register domains without providing accurate information.
Giftwithlove.com has relatively low traffic compared to other websites, it could be due to a niche focus, but could also indicate a potential lack of traffic and popularity. The giftwithlove.com may offer a niche product or service that is only of interest to a smaller audience.
If you purchased a website from GiftWithLove that is currently for sale, and you did not receive what you paid for, you may be a victim of a scam. To try and get your money back, you can try contacting the seller, filing a dispute with the payment platform, or reporting the seller to the relevant authorities.
We conducted a search on social media and found several negative reviews related to GiftWithLove. These reviews may indicate issues with the company's products, services, or customer support. It is important to thoroughly research the company and its offerings before making any purchases to avoid any potential risks.
Our verdict: GiftWithLove is a recommended company with a good reputation for trustworthiness and reliability, but their 25% Resolve Complaints rating is a cause for concern. We recommend approaching their services with caution and reading complaints and reviews before making a decision.
Giftwithlove is amazing!
I have been a very old Giftwithlove customer and have satisfactorily placed multiple orders with them. I have placed orders with them for delivery of cakes, flowers and chocolates and I have no complains about them. Basically Giftwithlove has become my first destination for sending gifts for my friends and dear ones.
Most of the times, the gifts are delivered on the said time and at times might be with few hours delay in delivery. The quality is decent and customer care is friendly. Giftwithlove is my favourite online store for sending flowers and gifts.
The complaint has been investigated and resolved to the customer's satisfaction.
Order not delivered as specified
This is really very humiliating experience for me when I ordered a birthday cake .I made an order for a "round shaped black forest " cake . Also I requested that on the cake "Happy birthday abc" should be mentioned.Along with that I requested that in the sender's name my name should be mentioned on the card.But what they delivered didn't matched any of the requirements I specified. The order which they delivered was a "heart shaped chocolate" cake. Also they neither wrote any message on the cake nor they mentioned my name in the sender's card.
It was my biggest mistake that I made an order from giftwithlove.com.
Please make sure that anybody making an order with aamarbangla.com/giftwithlove.com (both are same companies) make at your own risk.
Mar 15, 2012
10:31 pm EDT
Its ridiculous to shop with giftwithlove
Resolved
The complaint has been investigated and resolved to the customer's satisfaction.
The complaint has been investigated and resolved to the customer's satisfaction.
Shopping experience at Giftwithlove
I placed order with Giftwithlove.com for valentines gift delivery to Pune. I had ordered for 25 red roses bunch and black forest cake. Gifts got delivered on 14th. But I was disappointed when I came to know that 2-3 buds of the roses were drooping. Cake delivered was one of the good cakes though. After giving my feedback for rose quality, they got the fresh roses delivered on 14th evening itself. I appreciate their customer commitment…
Resolved
The complaint has been investigated and resolved to the customer's satisfaction.
Fraud Service
My order number is CART30063219. I have ordered the below products
1. (F0041) 10 Red Roses Bunch
2. (CC00021) Ferr. Roch. (9Pcs)
3. (ST00022) White Bear (9 inch) for 1200 and the value for delivered products in less than 200 l

"This site is completely Horrible & ridiculous; and there customer service is disgusting." I completely agree. All the positive reviews
on any page they have created them self . they dont even have single positive review from any customer. Purchasing from these guys was the biggest mistake I did. I had to go through the reviews before i purchase, my bad .
They promised to deliver the item on 14 th, but they have delivered the item on February 15 th in pathetic condition . The red roses are already dead . I have ordered Ferr. Roch chocolates and you have sent me some local scrap. The white teddy bear is not one I have requested and shown in the site. The quality and look and feel of teddy sucks . Overall it was not even worth for 200 rs where I have spent 1200 rs. Please find the attached snaps which explains how i got the product. Moreover there was no messages int the delivery pack what I have mentioned while placing the order. This is day light robbery . Once again thank you for making my valentines day celebration horrible . The loss and pain I had to suffer is beyond words.

Please dont purchase from these guys if you dont want to waste your money, Do you think from the below images the items i have e brought was worth for even rs 300 /- when compared to the price of 1200 which i have pad them

Thanks

Alok Menon
They have customer care service no + [protected] and gwlorder@yahoo.com, gwlorder@gmail.com. nobody cares to reply or pick the phone. Atleast try to make a call to this number before making a order, thus you will come to know about how true its.
If by chance they pick the call and you say some complaint they will drop the call immediately.

if this is how their customer care works you will know how their service will be, it really really suck from my experience. and they dont even bother to reply back to you.,

giftwithlove is is completely Horrible & ridiculous . Worst service i have ever experienced.
if you ask me about this website, I will say no
if you ask me about this website, I will say NO.They are such people, even they wont respond u once u pay m.

I ordered a cake and flower for my sister's Birth day.They delivered at midnight.We kept the cake in the fridge and took it out in the morning to cut it.But, after cutting we got to know that it is completely spoiled and it was smelling so bad.it spoiled my sister's B'day.Then i called up them, but to my SURPRISE, those people are not responding at all.if we r complaining, instead of listening to us, they are disconnecting our calls.if we r calling them further, they r not picking up, Its a HEIGHT OF FRUSTRATION !what shall i do?I just asked them to check it at least...In return we r getting scoldings...

So friends, be AWARE of these website...If u still want to check, u can go ahead...
The complaint has been investigated and resolved to the customer's satisfaction.
This review was chosen algorithmically as the most valued customer feedback.
"Its a FRAUD; Ridiculous service" This site is completely Horrible & ridiculous; and there customer service is disgusting. I have ordered for 25 Red and Yellow Roses Basket arrangement for Fathers Day for Rs.800. They have delivered 18 red (not fresh) roses; which seems to be of worth Rs 80. And when i complaint these people do not even Bother to reply...
Read full review of GiftWithLove and 36 comments
Worst worst worst service i ever experienced
Worst worst worst service i ever experienced... i could have read the review before placing the order, their customer service is the worst above evrythin...they are providing all the crap information to the customers without checking anythin..and my money whatever i spent is lost and they dint deliver the gift, but cancelled by themselves without intimating me...
Ordering from this site was a big mistake
I have ordered gift for my husband's b'day from this site and i think that was my biggest mistake. Gift needs to be delivered on 21st March 12:00 AM but delivered at 5:00 PM and that too in a pathetic condition. These people don't understand the meaning of midnight delivery. And very smartly they are charging more bucks for the bull$#*! they have delivered to me. As far as service is concerned, these people are big fat 0. The gift was packed in such a dirty polybags that i dont even dare to touch. And the poor old man who came to deliver the gift was barely able to walk. I felt petty on him. These guys cant appoint the decent looking person to deliver the orders.I want to thank them for ruining the surprise with this garbage. The actual product is not at all matching with that shown in the website. I think pathetic is the least came to my mind on seeing this piece of garbage.
Bad exp with giftswithlove.com
I had ordered flowers and a gift pack of dry fruits to be delivered on Mother's day. They sent some old withered flowers as well as cheap tiny packets of raisins and cashews in an old discarded 'Munch' box. Thanks for making my Mom's Mother's day spl. Everyone please beware! I spent $20 for this transaction.
Collect Your Trust Badge
Be recognized for outstanding customer service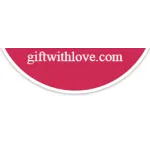 GiftWithLove

contacts
We are here to help
19 years' experience in successful complaint resolution
Each complaint is handled individually by highly qualified experts
Honest and unbiased reviews
Last but not least, all our services are absolutely free