Wadi General Trading complaints
28
Newest Wadi General Trading reviews & complaints
Tissot watch not returned after giving for service
I have returned my tissot watch to wadi for warranty service. Till now they didnt give me back.. I spend huge money to buy that watch and it was wedding gift to my belove one. Kind take an action on this I have attache dthe last email conversation they send to me
payment not received
Dear team wadi,
I ordered one pair of shoes & some other stuffs (order no. sa727131086) on 3feb2019, other stuffs were ok but the shoes I received was not same size I ordered. I make one return request (awb no. [protected]) and delivery guy from speedzi came to collect that pair of shoes on 16feb2019 from that day until today I have not received any email / call regarding refund. I call several times to your customer care and sent emails but there is no solution from your end.
Please help me on this matter.
Regards,
Akash
iphone 7 plus under warranty
Last January 20 Speedzi picked up my item which is iphone 7 plus to be repaired because the camera was not working. I was under warranty. The agent told me it would take 14-21 days for the repair and now it has been 25 days and no one updated me about the whereabouts of my phone. I emailed several times and no one answered. Order number SA557368211
Is Wadi General Trading legit?
Wadi General Trading earns 94% level of Trustworthiness
SAFETY NOTICE: ComplaintsBoard has analyzed Wadi General Trading and determined that it has perfect credibility and is completely trustworthy, with a legitimacy rating of 94%.
We found clear and detailed contact information for Wadi General Trading. The company provides a physical address, 2 phone numbers, and email, as well as 3 social media accounts. This demonstrates a commitment to customer service and transparency, which is a positive sign for building trust with customers.
Our scan shows Wadi General Trading website is free from malware and phishing activities, which are types of online threats that can include viruses, worms, Trojan horses, ransomware, and other malicious code, as social engineering tactics used to trick users into sharing their personal information.
However ComplaintsBoard has detected that:
Despite a high level of trust, our investigation found issues with Wadi General Trading's service, including poor customer service, lack of accountability, and responsibility to resolve complaints. Customers may face long wait times for responses, receive generic or unhelpful answers or no response at all. Only 25% of 0 complaints were resolved.
En-sa.wadi.com to appear inactive or unused, such as technical issues or a temporary shutdown. In any case, if you are having trouble getting a response from the company or recovering your money, it may be wise to take further steps to protect yourself, such as seeking a chargeback from your bank or contacting a relevant consumer protection agency.
En-sa.wadi.com is being iframed, Iframes can be used for legitimate, For example, iframes can be used to embed third-party content such as maps, videos, or advertisements, which can enhance the user experience.
We detected that en-sa.wadi.com is missing an SSL certificate, which is a cause for concern. Without an SSL certificate, the website may not be taking adequate steps to protect users' sensitive information. This can increase the risk of intercepted data being used for malicious purposes.
Wadi General Trading protects their ownership data, a common and legal practice. However, from our perspective, this lack of transparency can impede trust and accountability, which are essential for establishing a credible and respected business entity.
The website belonging to Wadi General Trading has a low number of visitors, which could be a red flag for users. However, it's important to conduct additional research to fully evaluate the website's legitimacy and trustworthiness.
We conducted a website analysis and found that the main website for Wadi General Trading has a lower search engine ranking compared to similar websites in its industry. This could potentially indicate issues with the website's search engine optimization (SEO) and may affect its visibility and credibility online.
Our Verdict: Wadi General Trading is highly recommended company, but beware of poor customer service. Their 25% Resolve Complaints rating is a cause for concern. We advise using their services securely and reviewing complaints beforehand.
warranty / customer service
I purchase Nintendo Switch gaming console online from wadi.com (Order no. SA697141356). After using only 2 months, one small white spot appeared on the gaming console LCD. So, I contact to customer care about warranty coverage. As per customer care direction I had returned back the product with all accessories. After repeated follow up through calls, e-mails and online chat for 2 months, they replied back e-mail that the product is non-repairable so they issued refund voucher coupon with validity of 30 days only. As my gaming console was perfectly working and the spot at LCD was not causing big disturbance and moreover the provided coupon is not worthy at all because they have very few listed unwanted highly overpriced product in their site, so I request them to return back the gaming console with all accessories back to me. But they don't reply at all and now I can't make any contact to customer service center at all because when I call helpline number, an automated voice recording will start and ask to send email at service@wadi.com and when I send email, I got delivery failure notice email back and online chat support no longer exist. Please help me to get back my product or refund money back to my credit card.
I phone 6 s plus
Very very bad experince,

Its very very shamefull act done by wadi.com

i am waiting to resolve it ASAP.

Order number WT-SA675521352-4202923

today i got reply after keeping my mobile 20 days with them.
Firstly they said it will take 2 weeks when i contacted after 2 weeks they said it will take 3 weeks to be fixed. and now when they could not fixed it, i got below reply.
Actually sent device was not original, now waiting for your response ASAP that you can do.

Hope this finds you.

We're sorry to inform you that after inspecting the product that was taken to maintenance center, we have found that the device you sent has been checked by a third party and considering our policy at Wadi, we would like to inform you that the warranty is considered void if the device has been checked by a third party. Please note that the product will be sent back to you right away without being inspected further.

Thank you for contacting Wadi Customer Service. Please do not hesitate to contact us.

E-mail: [protected]@wadi.com
Phone number: [protected]
warranty /customer service
Tracking # SA652084953

I had brought WD Hard drive which are not being working after 6 months. Wadi has offered 2 years warranty . considering this i had send this product 2 months before. after continues/ repeated mail they are given a coupon amount instead of repairing my device or refund to card. they are provided coupon not at all usable because they haven't any new products in their site. only few products are only listed which are completely old stock and tagged at extra ordinarily higher price . moreover they are not returning back what i send to them. Wadi management nowadays completely cheating with their customer. i want back Refund amount otherwise my product which i send originally.
apple I phone 8 64gb
i phone was returned for warranty, and informed will refund amount as coupon to wadi.com which can only be used to purchase on website and same product no longer available in wadi. I need cash refund on replacement for the item.
Case reference no WT-SA633571191.
I have been repeatedly contacting support over email as there is no support over phone is available in Saudi Arabia.
phone
Hello.
Good morning
I just want to follow uo my refund sir..0rder number SA680989965.. sir your team told me 8 to 10 days..after 10 days i chat them online..then they told me 10 to 12 days...after 12 days..i cated them again..they told me i will wait within 48 hours..after 48 hours i chated them.and now they told me again wait a little time...sir is it normal? Try to put yourself in my situation..i am waiting verry long time..and you know it was happened because of your mistake.I am WADI fan, I am WADI regular costumer. I TRUST WADI..but I dont know what is happening ..It is my firstime to encounter this and like no one care to my case..Please sir Make it rush for me..I also need money...1766sr is not a joke money. Please help me...
I asked your team mate Ankir to share the address of your main office but he dont want to share...Please help with your kindness. .thank you and God Bless.
diesel watch
I ordered a diesel watch from their website because it was cheaper there. They claimed it to be an original water resistant diesel watch. However I have been cheated as it turned out to be non water resitant and a fake product. Their customer support is even worse. They don't even take the responsibility to return or replace it . All my money was purely wasted on their crappy deal.
The complaint has been investigated and resolved to the customer's satisfaction.
Wadi General Trading has left an official reply on this complaint.
refund have not been paid for so long days (1 month)
I have ordered Google Pixel 2 xl on Wadi.com since I'm wasn't satisfied with the product quality i returened the product and raised a refund request. The have accepted it and they were asking for account details to initiate refund. On that day itself i was given the account details through mail. It was happenned on July 1st 2018 they have promised that refund will be credited withinh 8-10 business days but, I did not get my refund till now (August 1st). It's been one month completely. I have paid 3265 Saudi riyal that includes delievery charges (3248+17Shipping charge).

Kindly take immediate action on Wadi.

Here is my order ID: SA666434528
Resolved
The complaint has been investigated and resolved to the customer's satisfaction.
wadi general trading / no payment to seller
I am writing to make an official complaint against Wadi.com

We were a seller of Wadi.com in last year and by contract, Wadi.com is obliged to pay all the transactions back to seller after the goods are delivered. However, it is noticed that Wadi.com broke its contract due to its internal shipping issue with courier and rejected to pay all the transactions back to us in early this year, and now leaving us as a seller who had fulfilled all seller's responsibility with a bad debt of around AED60, 000.

We have tried to negotiate with different agents with Wadi.com in the past few months and obviously they don't give a care on and remain silence . Our company find such business practices is very unethical and should be reported to every local Council for warning for both consumers and business or sellers.
chicco stroller order number sa643348125
I have ordered the item at 399sr on April 20 and called them for the confirmation.. my order was confirmed then I waited for 2 weeks they did not delivered my item. When I called them up again last May 30 to may dismay they told me the item was out of stock. How did it happened? There is confirmation and aside from that they are still posting the same item. Now they called and say it was really out of stock now and they will just give me 50 cash back on my wallet. The same item now was posted and the price is 504. What a poor service they have. Aside from that if I did not call they won't inform me my item will not be delivered. Even the app is not updated. It keeps saying the item was in processing well the truth is its out of stock.
The complaint has been investigated and resolved to the customer's satisfaction.
Wadi General Trading has left an official reply on this complaint.
apple airpods
When I ordered AirPods it said it's for 630 SR, then in my email confirmation it said 690 SR. Now I got a new email saying they are on sale for 640 SR. What is the problem here and why am I paying more than I should? I would like to pay the price I originally ordered them for, which is 630. This is really unacceptable. Why show a lower price and then during confirmation suddenly make it higher?
Resolved
The complaint has been investigated and resolved to the customer's satisfaction.
The complaint has been investigated and resolved to the customer's satisfaction.
Wadi General Trading has left an official reply on this complaint.
no payment to seller
i sold a product on wadi.com and within a month wadi closed its selling service in my city and deleted all selling accounts related to khamis mushyet, now wadi has been promising me the money every time and its been over a month now every time i email or call wadi seller service they say soon the amount will be transferred to my account i cant understand when will that soon come ?
aramex tracking = [protected]
wadi order id = SA5B0330369
if anyone from wadi sees this post kindly help
Resolved
The complaint has been investigated and resolved to the customer's satisfaction.
tcl smart led d2910
I bought subjected led model tcl d2910 from wadi as per discription it is advertised as smart build in wifi but actual product which I receive is not smart nor wifi. Please proceed to refund or exhange with smart led as soon as possible. I already paid total amount of 716sr with delivery charges.

Order#sa610925878
[protected]@gmail.com
[protected]
failure in delivering the order on time
I have placed order for 6 items on 31.12.2017 under the order no: SA5C2743011 and completed the payment through my credit card. On 03.01.2018, I have received 2 items out of 6 item but rest of the items are not yet delivered till date.

The balance items were supposed to deliver by 08.01.2018 and 10.01.2018, I have raised complaint by calling the customer care but they are not supporting.
شراء كاميرا كانون فايف دي مارك فور
تم شراء الكاميرا بتاريخ ٢٩-١٢ من موقعكم وتم تأكيد الطلبية من خلال ايميل وصلني وانه سوف يتم شحن الطلبية قريبا على ان تصل بحد اقصى تاريخ ٦ يناير

ولاحظت بعد مرور ثلاث ايام بأن عملية الشحن لم تتم وعملت شكوى بذلك وتم التواصل بأنه قريبا سوف يتم شحن المنتج

تفاجأت قبل قليل وردني اتصال بأن المنتج غير متوفر وانه سوف يتم ارجاع المبلغ . عذرا لكن من المسؤول عن خسارتي نتيجة عدم شحن المنتج والتأخير ؟ علما بأن الان قيمة الكاميرا ارتفعت اضافة الى تطبيق قيمة الضريبة في بلدي ناهيك عن الاضرار التي حصلت بسبب التأخير الان.

نتمنى من سعادتكم توفير المنتج او تعويضي ولكم مني جزيل الشكر
sa5c7078048
I ordered Laptop from Wadi which i don't realize that they mentioned fake delivery date. Basically the site is selling products with fake deliver date. Still I am not sure whether they will deliver the product or not. Customer care service also not responding properly and not taking complaints and not working on it. Buying product from Wadi is unsafe and panic.
The complaint has been investigated and resolved to the customer's satisfaction.
online shopping on wadi.com
After ordering an item, order confirmation and waiting for the delivery almost a month, Wadi cancelled the order saying the item is out of stock. Although when I ordered the item it was available in stock for 5 more days on their website. Probably their sales are Fake or there is something wrong with its management.
I do not recommend Wadi for online shopping. It was a waste of time for me.
Resolved
Provided a Voucher of 150SR in return for cancellation of the previous order
sa5a7476518 - not yet delivered
Order number: sa5a7476518

Top urgent!

Its been two week still I didn't receive my product.
When planning to deliver? What is making this aramex take longer to deliver? Right now I am really disappointed due to this wadi and aramex service, never expected this much delay!
Since I have a travel plan on wednesday (8th november) at 5pm, I am looking forward for this delivery before that.

Consider this as most important and do the needful in order to satisfy the customers.
Collect Your Trust Badge
Be recognized for outstanding customer service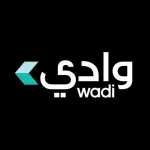 Wadi General Trading

contacts
We are here to help
19 years' experience in successful complaint resolution
Each complaint is handled individually by highly qualified experts
Honest and unbiased reviews
Last but not least, all our services are absolutely free