ICICI Bank complaints
497
ICICI Bank
-
Travel card debited for product not delivered
Foreign Currency Travel Card debit for undelivered product:

Trn Dt: 17/4/2022

Val Dt: 2022-04-18 22:29:32

Trn ID: 21800221382530059

Trn Description: E-commerce Payment/Ediscount/20220417/860920 US$113.98 Debited, SETTLED

The vendor has accepted the order cancellation on Apr 27, 2020 and advised that the amount would be credited back to the card used for payment within 5-10 business days.

This has not happened as on dt (22 May, 2022) despite reminders - for which I have received no response

Card No:(last 4 digits) xx 2457

Action Requested: PLEASE REFUND the amount from the vendor/vendor's banking agent who received the amount od US$ 113.98 when order was booked
Desired outcome: REFUND OF US$ 113.98 due to non fulfillment of order
Than you. I hope your medium will help me get the refund against an e-commerce order which the vendor failed to execute timely, leading to order cancellation and claim for refund which hasn't been honored
This review was chosen algorithmically as the most valued customer feedback.
Merchant Name Original Amount Tenure EMI Amt With Interest Pending EMI EMI Creation Date End Date Status Of EMI Transaction AMAZON PAY BALANCE LOA 10000 6 1745.30 1 02-12-2021 02-05-2022 Active Samsung 16993.16 9 1991.87 6 24-01-2022 24-09-2022 Active NOBROKER TECHNOLOGIES 30100 12 2731 7 05-12-2021 05-11-2022 Active 3 EMI...
Read full review
ICICI Bank
-
NRI account services
I opened my NRI premium account online that requires a minimum deposit of 2 lakhs. I duly transferred 3.2 lakhs into my account, hoping to have access to my funds immediately.

I get an email on Apr 4th that debit card and checkbook are delivered to my mailbox. I checked immediately and let them know that I did not receive debit card or checkbook. After 6 emails, 4 phone calls and 2 weeks later, I still don't have a debit card and I also don't have access to the funds in my bank account.

I needed to transfer funds to another account in India. I added a payee but I could not transfer funds because the process requires me to add grid values from debit card that I did not receive. I called into their call center for assistance. The customer care rep, could not help.

There should be someway to help get through this transfer without debit card. I requested to speak to his supervisor and he was not available. I was asked to call back after 2 hours.

The whole experience from opening the back account to still not having access to funds after 15 days is frustrating at best. Requested call backs multiple times, without any success.
Desired outcome: I am looking for someone to call me back and get me access to my funds.
ICICI Bank
-
Not able to upload documents needed for Money2India
It took nearly an year for me to close additional account because ICICI bank employees wanted to open multiple accounts saying different reasons. I spent hours calling/emailing to fix this issue.

Now the next issue. I am sending multiple mails for more than 2 weeks, since I couldn't upload the documents needed for money2India. I am uploading all the documents needed, It throws an error not accepting documents.

I am following the requirements suggested - size of the file and type of the file.

Nobody is taking effort to read my email or not even checking the screenshot attached.

Simply they are replying back with their copy paste email. That email says how much important are these documents and I should upload.

I am getting mad in reading these copy paste emails.

I am just asking to fix the issue on their side, so I could upload documents on money2India site. I am not okay in emailing my sensitive documents.

Now they deactivated my bank account saying, it is not operated. They are not even letting to operate.

Very very very bad NRI service from ICICI bank.
Desired outcome: I want to upload the documents in Money2India site. I have documents. It is throwing error. I will not email sensitive documents.
This review was chosen algorithmically as the most valued customer feedback.
On 5th March 2020, the two transactions of Rs. 2000 (total 4000) were made in UBI Lokhandwala. The first transaction was for Rs. 10000 which went on hold due to security reasons at 7:32pm. The 2nd transaction of Rs. 2000 was successful at same time, the 3rd transaction was again for Rs. 2000 which was successful at 7:35pm and after that the amount of R...
Read full review
ICICI Bank
-
Credit card closed but still they collecting payment
I have closed my credit by paid the default amount completely and informed to the customer care and i'm still seeing the message of Rs ****** due amount every month. I have told to the customer care executive several times but still they continuosly calling and giving trouble if it continues i'll file a complaint againt the Bank

I need this to be immediately addressed and clear by debts
ICICI Bank
-
Money deducted for oneassist service
ICICI BANK has deducted Rs 1899 on 28.02.2020 (Friday) for OneAssist without my consent vide SR670049304 dated 28-FEB-20.
Bank staff are unable to resolve the issue as they are not interested in taking complaint from me.
Tried customer contact service several times but to no avail.

Please refund the amount immediately as I did not opt for any such service else I will proceed legally.

Thanks,
A.Srinivas
Email id :[email protected]
ICICI Bank
-
credit card are payment fees to be waived off and deactivate auto debit in my account.
Dear Sir/Madam,

My name is Jatin Jain and I am a privileged customer of ICICI BANK FROM MORE THAN 7 years and from 2 months I am facing issues regarding the payment of the card bill due to which I am charged with Rs 4000 late payment fees which is wrong due to technical issues while making the payment and even i called ICICI bank customer care previous month and this month and informed them about the charges and they told me that that we will waive off the charges so kindly pay Rs 20000 this month and remaining late fees we will waived off but now ICICI bank is not helping a Privilege customer and supporting the customer to resolve this issue. I have a salary account in ICICI bank and one more thing, that auto debit automatically activated by ICICI bank without informing to the customer. Need your help and support in this to resolve this issue.

Regards,
Jatin Jain
9811220150
This review was chosen algorithmically as the most valued customer feedback.
I am mohit ahlawat, my firm nobel 91 enterprises has current account in icici bank, city jhajjar. Haryana. Firm ac number is 140205500157, my phone number is 7404223787, 94684460078, two weeks ago I depositited a cheque in my firm account number, untill today cheque has not been cleared, even I dont have any known status about the cheque, when I talked to...
Read full review
ICICI Bank
-
unethical behaviour
This is regarding complaint no SR620077155, I have written an email to ICICI. I have been cheated by the Vasanthapura branch Bangalore, No one is responding to my problem. They made me transfer all the money before 31st march 2019 assuring that I will not be charged for DD, and now they are changing words and have charged me at the last moment, i have tried to connect to them and they are not even lifting my calls. I hope ICICI bank will look into this and will not cheat its customers.
ICICI Bank
-
urn sms not coming to my registered mobile number
Hi,
I have icici bank nri account in india and I am working in singapore. I have activated my singapore registered number with me for icici bank use only. I have to transfer some amount to india and its very very very urgent for me. I am trying to add a payee around 15 times but every time I am not getting urn for adding the payee. When I called customer care they are saying that they are sending every time. One guy tought me that I have to send a message as urn nickname to [protected] and I will get urn for that payee. I tried 10 times but didn't get urn number. Instead of that I am getting sms from icici bank is urn has been expired. How come urn can expire within 20 seconds? Will I get some help here? This is very urgent for me.
ICICI Bank
-
debit card emi illogical charges
Hi team

Pls support

Regards
Arun

Sent Items
Re: 000H2aEEADBR6Q3R: Your Amazon.in order 404-1122571-8046727 has been cancelled
"arun" to you & others
Sat, 25 May 2019 21:59:24 GMT+0530

Hi Team

Why u talking non sense, y including the latest emi with Amazon which starts by June?

Read the below facts carefully before sending templated responses:

Talk only about the Flip kart total valued INR 17999, monthly average emi will be 1616

1. March month emi bounced I agree, for which u placed lien for INR 4600 + INCLUDING THE BOUNCE CHARGE AND LATE PAYMENT CHARGE.

2. May month Emi u have debited the emi well within the due date. Why debiting 2900+, which is more than the emi value

I once again request u to not to send empty minded templates to complete your target

Also share your CEO's contact details for me to explore your incompetency.

Any illogical replies would lead this case to relevant forums and to the attention of honourable Banking ombudsman

Regards
Arun
805-611-9929

Sent from RediffmailNG on Android

From: [email protected]
Sent: Sat, 25 May 2019 09:50:23 GMT+0530
To: [email protected]
Subject: Re: 000H2aEEADBR6Q3R: Your Amazon.in order 404-1122571-8046727 has been cancelled

Dear Mr. Kumar,

We regret the inconvenience caused to you.

With reference to your e-mail, we inform you that your request regarding your concern with vide SR612286487 has been closed stating that " EMI loan booked for amount of Rs-17999 with 12 months tenure and EMI amount is Rs-1616.08. 2nd EMI loan booked for amount of Rs-12131.10 with 12 months tenure and EMI amount is Rs-1089.22. you did not maintain sufficient balance, hence LPC charges was levied to his account and the same cannot be reversed. Please maintain sufficient fund from 3rd onward to 7th every month for EMI deduction ".

We thank you for giving us an opportunity to be of service to you.

Sincerely,

Spandhana Bandari
Customer Service Officer
ICICI Bank Limited

NEVER SHARE your Card number, CVV, PIN, OTP, Internet Banking User ID, Password or URN with anyone, even if the caller claims to be a bank employee. Sharing these details can lead to unauthorised access to your account.

/

On 23-05-2019 12:58, Arun M wrote:

Hi Team

Pls ensure

Regards

Arun

8056119929

Sent from RediffmailNG on Android

From: "Amazon.in Marketplace"
Sent: Thu, 23 May 2019 12:28:54 GMT+0530
To: [email protected]
Subject: Your Amazon.in order 404-1122571-8046727 has been cancelled

Greetings from Amazon.in,

We're writing to inform you that your order 404-1122571-8046727 from Amazon.in has been cancelled.

If you paid using net banking or credit/debit card, your refund will be initiated with your bank shortly. Your bank may take 2-4 business days for net banking purchases and 3-5 business days for credit/debit card purchases to credit the refund amount to your account.

If you paid by Gift Card, your gift card balance will be credited to your Amazon account within one working day.
Note: If the order contains other items that were not cancelled, a refund will be initiated after the other items in the purchase are fulfilled.

For more information on refunds, visit the following help page:
www.amazon.in/gp/help/customer/display.html/?nodeId=200701460

If you're still interested in this item, search for it again on www.amazon.in.

We've included your order details below for reference.

==================================================
ORDER DETAILS AND URL OF ITEM
==================================================
Order #404-1122571-8046727
Placed on 22-May-2019

1 of TheGiftKart Luxurious Toughened Glass Back Case with Shockproof TPU Bumper Back Case Cover for Honor Play (Red & Black)
(www.amazon.in/dp/B07H96NPRV)

You can leave feedback for the seller from the following link:
https://www.amazon.in/gp/feedback/leave-consolidated-feedback.html?ie=UTF8&orderID=404-1122571-8046727

Thank you for choosing Amazon.

***********************************************************************************************************************
Got questions? We've got answers. Visit our online Help department, available 24 hours a day: http://www.amazon.in/help
***********************************************************************************************************************

Amazon.in
http://www.amazon.in

Please note: this e-mail was sent from a notification-only address that cannot accept incoming e-mail. Please do not reply to this message.

Write
Reply
Forward
More
ICICI Bank
-
account closure
I have submitted the requested documents for account closure 4 TIMES and my account has yet to be closed. Their customer service is the worst I have ever seen and the people who work for them are completely clueless. I HATE this bank and will NEVER do business with them. STAY AWAY from this company! They only want to hassle you and never want to offer any help or guidance.
This review was chosen algorithmically as the most valued customer feedback.
This is to draw your attention that my ICICI debit card [4018060411005586] has been unauthorizedly charged by Microsoft for inr 6252.82. Transaction ID is O/201904160918/91050379129 My pin is secure with me and I have not entered any details for any transaction as per my knowledge. Please undo this transaction as it is ilegal as per RBI guidelines in India...
Read full review
This review was chosen algorithmically as the most valued customer feedback.
I received an information on March 26, 2019 at 06:48 pm from ICICI Bank as under: Dear Customer, "Greetings from ICICI Bank. The Credit Card -Renewal for your Account XX9004 sent through Blue Dart Courier, AWB 36072587832 could not be delivered due to the reason mentioned below: Consignee Shifted To request for re-dispatch, please call our Customer...
Read full review
This review was chosen algorithmically as the most valued customer feedback.
I applied for a debit card emi service to purchase a mobile phone from Amazon.in in last year november. After that i called multiple times to customer care to get the information on monthly deduction procedure but no one guided and asked to visit any icici branch.Bank people told, they cant help on this matter, asked me to get back to customer care. I again...
Read full review
This review was chosen algorithmically as the most valued customer feedback.
geetings from bhatiyani enterprises i m current account holder since 10 years.my account number is 076805000185 in shrirampur branch. bank is not providing me net banking facility. i had requested in bank many times.. but no one is ready to help me...it seems that bank is not interested in keeping my account. request u to pls solve the issue.. pls help...
Read full review
ICICI Bank
-
icici bank credit card
My name is ZIYAUDEEN.I am an ICICI Bank Credit Card Holder. Last Feb I got my credit card, the representatives of the Bank called me on my cell to convince me to enrol in CPP India's Card Protection Program for a annual fee of Rs.1295. I refused to become a member. Subsequently, I got 3 more similar calls to persuade me. I flatly refused to join. On someday, I received an sms from the Bank that my card had been debited Rs.1295 for joining the program ! But I didn't create the account for my icici credit card now I have got 6000 something need to pay I just call to card protection department and they told me they will reduce only 850 rs I have to pay balance 820 rs and they closed my protection plan also but I dropped mail to higher authority to repay my full amount but still I dint get any mail from them .
I called icici customer care also they didn't give good response ...I don't want to pay 6500 rs for my non use card
ICICI Bank
-
tricks customers in to buying their insurance schemes while transacting through net banking
Beware of ICICI bank signing you up for un wanted insurance. While making fund transfers through ICICI net banking they had automatically signed me up for their insurance products, twice in a row. There was no option to opt out, had to call the customer help desk to back out the transaction. There was no indication on the screen (typically they would have given the option to sign up with No selected by default) . When we try to call the number given, they dont respond:

18th Oct : IMPS transaction : 99 deducted for health ins.
Dear Customer, your Account XX0240 has been debited with INR 99.00 on 18-Oct-18. Info: BIL*BPAY*001558749845*Vector

1st Nov : IMPS transaction : 375 deducted for Home content insurance
Dear Customer, your Account XX0240 has been debited with INR 375.00 on 01-Nov-18. Info: BIL*BPAY*001567729322*Home C.
Dear Customer, you have purchased a Home Content Insurance of Rs.2.5 Lakh for Rs.375.Your Policy Number is 3000053364
This review was chosen algorithmically as the most valued customer feedback.
SR557930157 IS Complaint number, SR557930157 is complaint no From my account money has been deducted as fraud transaction of 2750. I have raised the complaint transaction on 27th July .ICICI bank people promised me that I will my money refunded within 35 working days i..e 17 Sep 2018. But yesterday I called them for complaint status they said that...
Read full review
We are here to help
16 years' experience in successful complaint resolution
Each complaint is handled individually by highly qualified experts
Honest and unbiased reviews
Last but not least, all our services are absolutely free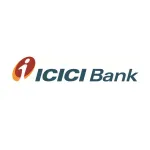 ICICI Bank contacts