GameStop
-
Order not received
Since January 21, 2021 I have been fighting to receive the ps5 I ordered from GameStop, order number: 1100000043922978. Since then I have been given the runaround by fedex, GameStop and my credit card co. Each saying the other company was responsible. This is extremely frustrating! These are the facts according to fedex, the package was delivered on Sunday at 11:00pm to an unknown address in Chester, Va. I live in Chesterfield, VA which is 10-15 miles away. The signature reads JJames Cauley. I would never sign my name JJames. My name is James S Cauley. That's how I sign it. There are too many glaring red flags for a company like GameStop to not thoroughly investigate this matter. It is now 6 month since I have had any resolution to this problem. Essentially I have had over $700 stolen from me.

Anything you could do would be greatly appreciated.

434-218-8907

James Cauley
Desired outcome: Refund or replacement
GameStop
-
pc game farm simulator
You guys advertise Farm Simulator 22 but don't sell it! I could not even turn in my used games that I bought at Gamestop because they said they don't buy or sell the PC games anymore at Shelton WA store. I spent a lot of money at this store throughout the past 6 years. I don't use the Playstation because they don't have enough memory. If you're not going to sell it, I suggest you don't advertise it! Thank you.

Date of incident 4/16/22
The complaint has been investigated and resolved to the customer's satisfaction.
GameStop
-
Borderlands 3 ultimate edition
On March 8th I purchased 2 pre owned games . 1 is monster hunter world master edition which works fine. The other was borderlands 3 ultimate edition Xbox series x. The screenshot attached shows what is said on the webpage of the pre owned version. It's said to include both season passes and bonus content etc.

I called and spoke with someone on the 12th of March. The gentleman offered me a replacement or a refund. I took the replacement. The replacement arrived today March 17th. Has a code for season pass 1 but no season pass 2. I called and explained what happened.

I am told through a employee by a supervisor that they have a no guarantee policy when it comes to pre owned games. The game was 24.99 before tax. If I wanted the base game only, then I would have bought it from you for 12.99
Desired outcome: I would like what I payed for as in what is advertised
Resolved
The company themselves did absolutely nothing but point me to the game developer and send a lesser copy. My local gamestop is the one that helped me. Got the correct copy with the dlc mailed to me. So in that way the company helped I guess.
GameStop
-
Gamestop Sells used Games As new.
I just started ordering from Gamestop in like September pr November 2021. I've ordered preorders from them, and those arrive fine, BUT I have only purchased 2 New games from them that weren't preorders. Every game I have gotten that was sold as New did not have the wrapper that Nintendo puts on the product when they ship them out. A game with no original Y-Fold wrapper is a used game. Whether it has been used or not. Hell, they even sent me a replacement for the first order and it was unwrapped too! Today I received the second NEW game, and it had no wrapper either. I will never order a NEW game, outside a preorder for a Gamestop exclusive, ever again. I buy like 20-30 games a month, because I'm a collector. The games value is reduced significantly if it is sealed in the original wrapper. This is false advertisement.
Desired outcome: Stop selling unwrapped games as NEW GAMES. That's the only outcome I will settle for.
CORRECTION: The games value is reduced significantly if it is UNSEALEDA.
GameStop
-
Power up Rewards
I think it's pretty dirty and sneaky of you all to put it in fine print that your going to charge my credit card to renew every year! I'm 65 yrs old can't see that good and you expect me to read the fine print! It makes me rethink about ever renewing it again. I've went on the site to stop it and the sites down. I called customer care and they said they can't do it I have to go on the site. I am so pi—- off! I thought we'll, I'll put the game I bought in my ps5 and check it out, we'll guess what? Surprise the game is not in the box! I called the store and yep they have an extra one there! Now I have to travel back to the store and waste my gas to pick up a game they should of put in the box! I'm so, so very dissapointed! If you need the date it was on February 3 2022.
GameStop
-
Xbox series S purchase waiting for refund
I made a xbox series s purchase online on December 9/10 2021. Gamestop never sent it to me. After several calls they claimed that they had issues with sending the product. On Dec. 24 I bought the product from the store and immediately called and cancelled the online purchase. I was assured that i will get my money back. Its been almost 2 months and several frustrating calls and assurances of 3 to 5 business days of my refund. Still no refund! I dont know what else to do! Its blatant lack of customer service and no regard for customer. My money is being held hostage by game stop. It was total fault of Gamestop being unable to deliver my purchase and now i'm being pushed around trying to get my money back. I will never purchase anything from them in the future!
Desired outcome: I want my money back due to gamestop negligence.
GameStop
-
Nintendo Switch Game Console
I purchased a Nintendo Switch Console on Dec 19, 2021, $289.56
fed ex delivered my package and left it outside after I specifically ask for my package to not be left outside. they delivered my package and left it outside unattended and someone must have taken my package because I didn't get it. I called Gamestop and told them they told me they would investigate and then I was told they were processing my refund it will take 5-10 business days order #1100000041983284
FedEx tracking #
Desired outcome: no refund no merchandise
GameStop
-
Fedex Lost Game
GameStop refuses to file a claim and keep insisting i contact Fedex or my bank for a refund. Fedex referred me back to GameStop because the seller needs to file the claim. Reach out to GameStop and again... they refer me to carrier or to my bank. I placed the order 11/20... Its now Dec. 20 and no resolution what's so ever. Either GameStop has a terrible policy or employees need to be trained better.
GameStop
-
gift card Visa
was going buy visa give between 20 500 they said I could not buy it. but I about one there couple weeks ago. 36050 detroit rd avon ohio employees were rude. never shopping at these gamestop again. product was I on the shelf all I wanted was the gift card no signs saying i could buy it very rude customer services and employees were rude friday dec 18 415
This review was chosen algorithmically as the most valued customer feedback.
Jena Cragg Dec 6, 2021, 6:36 AM CST Hello, I bought a Nintendo switch on November 19th, after a week I called the LSO delivery service, they had no information on where the package has gone too and after 3 calls to them, they have not bothered to call me back as they said they would. I called your customer service 3 times at this point, 1st time they...
Read full review
This review was chosen algorithmically as the most valued customer feedback.
Everything offended her even though she was making many mistakes and couldn't do basic math without a calculator. She removed money from the gift card she gave us for trade-ins because the games were missing. We apologized but she wanted to keep all the receipts she gave us and refused cash for the missing discs. I asked if she could take a pic of the...
Read full review
GameStop
-
Used game purchased does not work
I purchased two used games from GameStop for my son's birthday. Because they were a surprise, they were ordered early before his birthday and not given to him until his birthday. The one game worked fine, the other, which cost more, was in seriously bad shape and did not work. Since they hadn't been opened or tried before their 30 day return policy, they won't accept it back. Supposedly the customer service agent tried to create a label and couldn't. So, we are out the $34.99 we paid and my son is out a birthday gift. The game in that condition should have never even been sold or shipped.
Desired outcome: Replace the game or get a refund
GameStop
-
Shin Megami Tensei 5 preorders
SMT 5 went live on your site before retail links were set up on the developer's website. The premium edition on your site was immediately sold out to Bots.
You need to cancel these orders and apologize for not limiting it to one per customer like every other retailer. If this is not fixed you will be open to a class action lawsuit, something a company in your weak position could not afford.
Desired outcome: Cancel SMT 5 Premium Edition orders by BOTS and make it ONE PER CUSTOMER
This review was chosen algorithmically as the most valued customer feedback.
My son, who was a regular customer of GameStop has been trying for over a year to get back money that was stolen from him at a GameStop in Monroe North Carolina. He has been given the run around for almost a year. He went through all the hoops that were required of him, filed a police report, got an investigator and has talked with so many managers from the...
Read full review
GameStop
-
Store service
Stopped at your store on Madison st to make a purchase. With no mask mandate in the state of Tennessee, Montgomery county, or the city of Clarksville your employee asked me to leave and would not allow me to make a purchase. I have pre existing medical that will not allow me to wear a mask. As someone who enjoys playing console games i will now carry my business else where, and remind people who ask what type of service game stop offers
This review was chosen algorithmically as the most valued customer feedback.
My daughter purchased a digital code game for $30.00. Upon opening and trying to download the game, she received a message stating the game code had already been redeemed. She contacted the store which directed her to call/email the customer service link for a new code. She got nowhere with that direction, so I accompanied her back to the store to either...
Read full review
This review was chosen algorithmically as the most valued customer feedback.
Bought this game expecting it to be like all the others in the series. For the record I played all the main titles since the first one, and while sometime there were questionable moments, lines were never crossed. Till now when I read the previews and the game box, seen the trailers, and nothing seemed to mention the anti Christian stance that was taken in...
Read full review
This review was chosen algorithmically as the most valued customer feedback.
I ordered a Nintendo Switch Lite Yellow System Gamer Bundle from Gamestop online on 4/15/2020. On 4/21/20 we recieved the order without the Switch game system. The status of the order on Gamestop website said "Partially Shipped." We waited until early May to start contacting Gamestop to inquire as to the status of the Switch. Email inquiries were not...
Read full review
GameStop
-
Delivery ps4
I order a ps4 from gamestop and delivery company was fedex I havent received my item i call FedEx and FedEx lost the item and i have call fedex and they did a investigation and the case was close gamestop havent send me a new item i been calling gamestop going to the store and nothing yet it been i month i just wanta new item gamestop is playing around i have all the claims from fedex and reference number from. Gamestop and when I call gamestop it always u will receive a call in 24hr and never get a call
This review was chosen algorithmically as the most valued customer feedback.
I ordered a game online on May 4th. On May 8th I received my package and when I opened it I found an empty game case. I called customer service and after being on hold for 2 hours got a hold of somebody who stated the game would be shipped, and I would receive an email with the tracking number. This did not happen. I called customer service on May 12th and...
Read full review
We are here to help
16 years' experience in successful complaint resolution
Each complaint is handled individually by highly qualified experts
Honest and unbiased reviews
Last but not least, all our services are absolutely free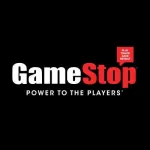 GameStop contacts