This review was chosen algorithmically as the most valued customer feedback.
My friend and I are playing candy crush saga, on a laptop via facebook. I have reported this problem at least 4 times now and just get a ridiculous generic reply telling me to reboot my phone, which is no help whatsoever and tells me staff are not even READING the emailed cmplaint. After logging in, a pop up appears " DIVING COLLECTION " ...on my friend...
Read full review of King.com
King.com
-
My king games
All of my games did not follow me to my new phone my other phone fell and smashed to smithereens my games and the levels I was on did not come back I play candy crush soda and bubble witch 3 and candy crush candy crush soda I was way into 2 thousands candy crush probably a 1000 and bubble witch 3 between 7 and 800 I have Called in before and the guy says yeah I can see the levels you were on while OK put me back on the levels I was on I was on you never did that was a waste of my money I mean do you guys answer and comply to complaints? My name is Lynn A. Williams
Desired outcome: I want all of my games restored to the levels I was on please
I just filed a complaint the games for under Lynn A. Williams My games did not follow me to my new phone the email address was for the old account my new email address is : [email protected] the old email address is no longer in used Again my games were candy crush soda soda candy crush brush and bubble witch 3
King.com
-
king candy crush soda saga
After playing a hard level for 31 attempts I finally caved and spent the 10 gold bars to get more plays, only to come up short by one. It wasn't an enjoyable level (some I don't mind playing 60 times, but this one was boring), so I spent the extra 16 gold bars on more tries. I finally got it, it had the check mark and everything. It was doing the ongoing crushing of candy and I was very late for a meeting so I clicked on the X, because I finished the level. I brought the game back up only to find that after spending 26 gold bars that cost me around $5 to buy, the game didn't 'count' and I have to play the level over again. This is so unfair and I have to say, ignorant on your part. It's bad enough the entire thing is rigged in order to make you spend money you don't have, then when you do this happens. I'm so angry I can't even sit still.
Desired outcome: You could at least pretend you care about the people that spend money on your games.
King.com
-
Candy Crush Soda
Hi! I purchased $4.10 for 10 Bars, and 5 x boosters in the game; "Candy Crush Soda". It was today, May 2, 2022 at 7:30ish AM (central time). I have NOT received the above-mentioned items. Please seek into for me? Otherwise, I will need to dispute the amount from the bank through my account. Thank you for your time and cooperation. My e-mail is: [email protected] Please reply via email. Thank you!
King.com
-
Candy Crush
I love playing Candy Crush but am sick and tired of paying for bundles and not receiving the boosters. This has now happened 3 times. Having just paid nearly £5 (23rd April 2022 @ approx 12.45am) once again I feel I've been ripped off! NO GOLD BARS AND ONLY 1 LOLLIPOP.

It may seem trivial, but I believe if you pay for something you should get it. The picture shows I do not have 20 gold bars added to the ones remaining.

From one VERY fed up customer
Desired outcome: I would like my last 3 purchases refunded asap totalling £14.85
King.com
-
Customer support pet reduce saga
In January this year I contacted customer support regarding purchases I had made in Pet Rescue Saga game

3rd January 2 mini packages @ 2.41

11th January empty piggy bank 311

Since that time I have been exchanging emails with customer support regarding the matter each one with different operatives asking for various details and screenshots

The latest response said now that they had all information they needed at last the query could be sorted

Today however I received another email stating that only Amazon could process refund

Customer services have been giving me the runaround for over three months why on earth didnt they tell me Amazon only could deal with the refund. I'm very annoyed that still not resolved.

I've wasted my time dealing with your operatives not know their job and how your system works. Customer satisfaction nil!
Desired outcome: Refund to credit card
King.com
-
Candy Crush
This company makes millions, yet if you don't pay and just play with what is free, watching ads that they make money from, they get more stingy with your free perks! They want you to break down and start spending money!

And, how about this too, with weekly competition, there is a definite bot winning right now, came out of no where, won 40 games in an hour! Ah, no that won't make me want to pay to get more ammo to get my lead back!

King, you make enough from me watching ads for perks! You will not get one dime from me from my credit card to your extremely profitable company!
Desired outcome: Dont care. Just had to vent. I'm getting sick of their tactics.
King.com
-
Candy Crush in Facebook
Why does the game keep changing all the time? I had 50 lives and 58 gold bars and then when I go to check in they are all gone and it tells me I need more friends! All of my boosters disappear also? What the heck is going on? Like others have said a good way to lose a long time player. This has been going on for over 1 month ! From February 22 until today. My events page is empty too ! What is with that?
King.com
-
Candy Crush Saga Level 3537
This is a super hard level. I have been playing it for the last two days. About half an hour ago I ran out of moves but I had 12 gold bars that I wanted to use part of. I was offered 21 moves for 10 gold bars. However as hard as I tried, the moves did not load. I tried so many times but to no avail. It is so frustrating. I have taken several screenshots of the situation on the board.
Desired outcome: That I am given the board and the moves. I know I will finally win the level.
King.com
-
Customer support
I've asked my question via the King.com form more than 20 times. With one exception the reply came back automated and completely unconnected to my question.

Once a real person tried to answer but even that was hopeless.

How do I connect with a real person to get real answers?

I am so frustrated because you are clearly making it as difficult as possible - why?

You want to take our money but you do not want to be responsible. Now I have to waste more time writing this...
Desired outcome: A real person answers and directs me to what to do !
This review was chosen algorithmically as the most valued customer feedback.
Hello, I've just paid $9.99 for 20 gold bars + 3 hammers, 3 coloured bombs, & other stuff in the package I can't remember. All it's given me is 5 extra turns. I needed the hammers to hit 2 more yellow shapes. 17.02.22 6.09 pm Western Australia time. I guess I can't keep the screen waiting for the problem to resolve so I'd at least like my money refunded
Read full review of King.com
King.com
-
Boosters
When playing Chocolate Climb, etc I have received rewards but they are not given to me in the game. I have been taking pics to prove this and I am happy to supply the latest photos. I feel very unhappy about it, and have lost numerous races due to this disadvantage. Please adjust my account to be updated with some free boosters to make up for this. I would appreciate a reply.
Desired outcome: Boosters sent
King.com
-
Candy Crush Soda Saga
Constantly trying to force me to sign in to save progress. I've done this before and it took me back to level one and took forever to get it straight. so when it started this again of course I didn't want to. I was making good progress and at a very high level. Then it stopped me from participating in the race unless I signed in. So I signed in and there I was again, back to level 1. I have deleted the app. I will play no more. And pay no more for boosters or any other item. Way to lose a customer!
King.com
-
I have bought packages and did not receive the boosters or the time. I only received the gold.
On 11-12 i paid 19.99 usa money for the special pkg and only received the gold all 3 times. Please issue a refund. As a long time player and a person who had bought many a pkg I have never complained. Please resolve.
When you buy a pkg for 19 you get gold, color bomb, usually the sucker to hit things and fish and 8 hrs of play time. I only received gold. Either issue a refund or please issue what I paid for
King.com
-
Bubble witch 3
I have purchased the golden book twice and each time its not showing up to get my rewards.I have finished 5 or more phases and the book does not show up .The same thing happened on the last league I was in.
I am playing BUBBLE WITCH 3 SAGA game and I have purchased the ROYAL PASS BOOK lots of times .But the last 2 times the Book will not show up and
and give me the prize i am suppose to get, Its doing it for the second game as well.You can check my pc and see how many boards I have cleared with no reward.
Desired outcome: either refund my money or set the book so i canget my rewards.I need them to get out of these phases.
King.com
-
candy crush saga
Hello Candy Crush...I have been a crusher for several years now and am not happy about having to send this emai...Approximately three weeks ago I participated in a contest and won numerous boosters that were never applied to my account...I sent several emails to include a screenshot of my winnings only to receive E-mails asking for me to elaborate further or to tell me that my case was dropped due to a non-response from me. I have all of the emails that I sent and received...How much more can I elaborate, I won the boosters and never received them...Your immediated attention to this matter would be greatly appreciated. I spent over $150 dollars playing in the conest that weekend and would like to receive my winnings...you can check my account,
[email protected]
King.com
-
Pet Rescue Saga
I've got an issue with Pet Rescue Saga I'm on level 948 and after many many tries to solve the puzzle I decided to use my one booster that is supposed to solve the puzzle for me. It didn't and it's not the 1st time this has happened to me it happened before some levels earlier. This game used to be fun but it's not so much fun when it seems things are stacked against you. Now because I've waited too long the play screen went away and just the background is left. There have been different levels where I did what I was supposed to do but they didn't send down enough animals to save so I couldn't finish the puzzle it was at a stand still. Something isn't right with this game lately. Please fix these things. I'd like to enjoy playing this game again. I've included a photo of what I'm left with because the play screen disappeared. This has happened a few times as well. So discouraged.
King.com
-
Candy crush
For years I have played this game and on many numerous occasions when I have used the shop you have taken my money and not given me what I have paid for, last night I paid 2.49 said payment successful and there was no gold bars given, I then pay 4.49 and that successfully goes through, so what happened to my gold bars for 2.49?
Disgusted at the way you rip people off
I want a refund for all your mistakes and I will no longer be playing your games, I suffer with my mental health and you guys are just taking advantage of vulnerable people, shame on you
Desired outcome: REFUND compensation for money you have taken w he r Ed n you shouldn't of have
King.com
-
Pet rescue saga
Why is this new message "Watch an ad" flashing up on the level screen?

I play only games that I do not have to watch ads.

I suspect that this game, Pet Rescue Saga, will yet be another game I can do without.

Also, why is it that every time I play this game during certain Times of the day, the game is impossible to beat?

Regards,
K.C.
NJ player
Love the game, despise ads and interruptions during my play time.

I play to relax, and ads irritate me so bad that I'd just rather not play at all.

Time is money, and my day, as with so many others, is valuable.
King.com
-
Candy Crush Soda Saga
You keep taking away perks. The daily rewards now have no extra lives.
Bubble Gum Hill is gone.
The Arcade is not fun at all.
Each level has become near impossible to win.
It appears you are becoming extremely greedy, and it's causing you to lose players.
I'll not spend another penny on this game, and am very close to deleting it all together.
Shame on you.
Desired outcome: Give back perks and add more perks
We are here to help
16 years' experience in successful complaint resolution
Each complaint is handled individually by highly qualified experts
Honest and unbiased reviews
Last but not least, all our services are absolutely free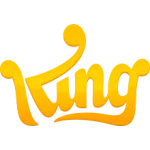 King.com contacts