Flexi Holiday Club / Flexi Club SA complaints
72
Flexi Holiday Club / Flexi Club SA
-
Wrongfully deduction AM van Staden 527724
Creolin, let me try again.

I am answering the message received on Facebook.

I am furious, how did you try to contact me? I do not have any missed calls on my mobile phone.

I am waiting for a call or email since 28 April 2022. Your office was informed several times to contact me on my mobile phone.

How many times do I have to informed you I do have a hearing problem and cannot hear properly on my land line. Why did your office not put a notice on my account about my problem.

Contact me immediately.
Desired outcome: I want my money
Flexi Holiday Club / Flexi Club SA
-
Incorrect Information affecting my Credit Report
I received my credit report on the 26 April 2022 whereby Flexiclub reflects as a revolving credit and that I am in arears from last year which has affected my credit score significantly.

On the 28th April 2022 I sent an email to Flexiclub requesting them to correct this error however I received a response from Pra*****i on the same day stating that the exact same thing my credit report states, however I responded on the 29 April with email proof and POP showing that my account was settled last year as agreed with the accounts department.

To date with numerous follow up email requesting confirmation that this has now been resolved no response has been forthcoming.
Desired outcome: Kindly ensure that my credit report is corrected urgently as I am not in arrears.
This review was chosen algorithmically as the most valued customer feedback.
Good day all employees, agents, Directors, CEO or whatever your designation is, Since November 2021, I tried to get my money back as the deduction was incorrect. I am tired of the excuse they could not get hold of me on my telephone numbers provided. Nobody called me on my mobile number. This is the email received from Flexi Club. I received the mail...
Read full review of Flexi Holiday Club / Flexi Club SA
Flexi Holiday Club / Flexi Club SA
-
Pay back wrong debit order 1 november 2021
To Whom it may concern

Attention Sam, Vesnie, Marilyn, Nolita and Everybody At Flexi Club

Till now no money, last feedback 6 March 2022, no service, cannot complaint about the service because there is no service.

See mail below. The last feedback was on 6 March 2022. I do understand that this take time to finalize, but what I cannot understand is the fact this inquiry is pending since November 2021. It is 4 months. When is this going to be solved?

Can any one at Flexi Club give me a date this will be finalized? Please your urgent co-operation will be appreciated.

Regards
Desired outcome: Give my money back
This review was chosen algorithmically as the most valued customer feedback.
To Whom it may concern Attention Sam, Vesnie, Marilyn, Nolita and Everybody At Flexi Club Good evening all of you who never answer an e-mail or contact me to solve this permanently. Who is the owner / manager / CEO or the Boss? All companies do have a manager or what you call him or her to whom each and every one has to report to? Tell me why do you send...
Read full review of Flexi Holiday Club / Flexi Club SA
Flexi Holiday Club / Flexi Club SA
-
No Feedback, No money, No Response on complaints AM Van Staden
I lock a call 20 February 2022. Till now, no response, no call, no money, no nothing. I have noticed that the e-mail contact persons in my previous mail was changed to a address not working? Why? Why? Why? I did send the complaint to all of them and believe it or not, No One was Responding / No Money? What is the use of this page to lock a complaint as information is changed by the company / IT / Employees? No response was received?

Can somebody help me with a address / telephone number / Owner / Manager, where I can receive answers? This is ridiculous and amazing frustrated to receive nothing but nothing.

You care about all the capital letters used in the header, rather to give feedback or attention to the problem?
Desired outcome: Pay back the money, Pay back the money, Pay back the money, Pay back the money, Pay back the money, Pay back the money,
Flexi Holiday Club / Flexi Club SA
-
All resorts not showing on profile
On the 14th of February 2022 I have called Flexi Club to assist as all the Flexi Club resorts are not showing on my profile. I spoke to Crealon and he referred me to the IT department.

Since then I have send screen shots showing the problem and I only received one email back from IT and that was only to asked me to send them a screen shot again. 10 Days have passes without any feedback not even telling me that they are working on the problem.

I would appreciate it if management can please sort this problem and get back to me asap.

Please see previous emails with screen shots.

For Examble: North West Province is only showing Dikhololo and Sun City vacation club no other resorts.
Desired outcome: Please sort out the problem
This review was chosen algorithmically as the most valued customer feedback.
I did read and I understand your Quick guide to writing an effective complaint. This quide is only one sided. You feel offended when the client is frustrated with your Company as the client: 1. This complaint is pending since last year 2021. I contact your company to find out when will my contract end and will there be any deductions. I was informed 31...
Read full review of Flexi Holiday Club / Flexi Club SA
Flexi Holiday Club / Flexi Club SA
-
Flexi club S.A
They are misleading and thus entrap members. I joined flexi club and I was told that I can cancel at anytime. I called and I told them that I cannot continue due to covid, I would be unable to continue. The agent told me they can stop All that is outstanding and that I could start again o a clean slate one October which is I believe when their year starts. Today I got a call and I was told that I'm owing more than R20,000.00 and in October they will be adding next year's levies and they're not going to stop even though they suspended the account but... I can have this one written off and start a new account. I don't know what to do because they obviously lied or misled the first time.
Desired outcome: I want this flexi club canceled and this accrued money canceled because they told me there would not be any charges after stopping the account the first time.
Flexi Holiday Club / Flexi Club SA
-
Unethical behavior _ misled sale
On the 29th of June 2021, I sent a complaint to Flexiclub and 5 months later I still not have received an acknowledgement of my email. I have since sent the email to different email addresses that I get from every agent who calls following on paying. What is more disturbing is that I keep getting calls from the Sales agents, selling me cheaper packages and none of them is interested is getting my issue resolved.

In addition to this, the accommodation on their website are never available. I am beginning to think that this offering is a scam. Below is my initial complaint. I have never used this service and I now want it cancelled and my money refunded

Sometime in June/ July 2020, I bought a flexi club package for the purpose of using it as an incentive to take a group of my managers on a sea cruise in
2022. In March of this year, I called Flexi Club to make arrangement for the trip and I was told that the package I'm on does not include any sea cruise benefit.
To add to my shock, when I eventually got a quote from your international department, it was far more expensive than a quote that I had received from
a travel agent.

Subsequent to this, I received two calls from two different people, at different times at Flexi Club who claimed to be supervisors. When I raised my
complaint - in both instances, I did not get any apology nor an explanation to my concern, instead they tried to sell me other products. I took serious offence
to such behavior and I sternly expressed my discontentment towards the conduct to which the calls were dropped in my ear.

When the calls were dropped in my ear, it is then that I decided to reverse the debit orders. Consequently, I also chose not to pick up any
calls from Flexi club as I saw this a fruitless exercise. However, today I picked up a call from your company again, and I spoke to a lady by the name of Nolitha
Vuthela who was calling me from accounts. I explained my frustration to her and she directed me to send this email. Nolitha is the first professional and highly
patient person I have engaged telephonically from Flexi Club. She was decent enough to apologise and directed me accordingly.

In a nutshell, it is one thing to misrepresent information to get sales, but it is unforgivable anyone to be rude when a customer expresses a concern.

Regards
Desired outcome: CANCELLATION AND A REFUND
Flexi Holiday Club / Flexi Club SA
-
Service
I have made a reservation and ask for 2 x 2 sleepers next to each other because my mom is age eighty and I have to help her with everthing They assure me that it is fine When we came here at 3 oclock The rooms where not made and clean and the one room is302 and the other is 409 Pleasr assist me with this huge problem My mom cant cope alone There were no one to help with the suitcases and the floors and bathrooms are dirty My mom wants to go home We just left Umhlanga sands and everything was super nice there Please help us
Desired outcome: 2 rooms next to each other
Flexi Holiday Club / Flexi Club SA
-
Booking holiday with Voucher
am no happy with the service am getting i tried to make booking with one of the customer care lady and she told me yesterday around 1 she will call me back i waited for long when i call back they keep telling me she is on the phone and i tried again pass 5 they told me she left so even today she did not call me and yesterday i spend over R80 Airtime trying to get hold of her
Flexi Holiday Club / Flexi Club SA
-
Cancellations
Good day, I hereby would like your assistance in cancellation of the Flexi-Club membership (767051 membership number) which we have been trying to cancel telephonically on several occasions but in 2020 we wrote to them with intentions to cancel our membership as the period of agreement has lapsed. We sent a cancellation letter and paid up all our outstanding fees. To our surprise we were receiving calls again to settle the account as it was not cancelled, we then sent all the proof of payments and communications to various employees of flexi club which fell on deaf ears. The last communication I received was on September 06 claiming that my matter has been escalated and it will be attended within 14-21 days. The following members were copied to the email [email protected], [email protected], [email protected] but till to date there has not been any further communication.
Desired outcome: The resolution that we are looking for is the cancellation and the answer to what going to happen to all the points that we accumulated and couldn't use because we were barred from making bookings until the settlement is made.
This review was chosen algorithmically as the most valued customer feedback.
Re: Request for listed ICT to be resolved (membership no. 1121937) I have been a Flexi Holiday Club member (membership Number 079569) since December of 2004. In the early parts of 2019, I experienced some financial difficulties and contacted your contracts department with the request to cancel my membership. I forwarded my request in writing in February of...
Read full review of Flexi Holiday Club / Flexi Club SA
Flexi Holiday Club / Flexi Club SA
-
Disregard of cancellation request
Good day to whom it may concern

I am a long time member of Flexiclub - Over the years I have always struggled to book holidays at resorts that I wanted to visit. This resulted in me having to pay additional for holidays at those resort without being able to use my Flexiclub benefits.

I have first requested in September 2018 that my Flexiclub membership be terminated. I was subsequently informed in an email dated 12 September 2018 of the aspects that I must comply with for my membership to be terminated. Even though I complied with all aspects, the company continued to debit my bank account with the subscription at the end of the year. As I was involved with other matters at the time, I was unable to follow the matter up.

I have again initiated steps to terminate my membership on 24 February 2021 . Several enquiries later, I was informed that my request for termination had been submitted and that the company is awaiting approval. I was informed on 27 May 2021 that I need to book my last holiday within a week as the termination of my membership was imminent. I have done so under the impression that the cancellation was only days away.

Big was my surprise when 3 months later I received an email with my 2022 Annual Fees Notice, to be deducted from my bank account within a month. It appears as if the same pattern as 2018 is about to repeat. This cannot be accepted. I have subsequently send the company a threatening email on 2 September 2021, indicating that I will do whatever necessary if they again proceed as if I have not terminated the membership from my side and if they dare to deduct the next year's fees from my bank account. I requested I formal response, confirming the termination of my membership and confirmation of the cancellation of the bank debit order within two weeks. The two weeks have now passed and I did not even receive an acknowledgement of receipt. All indications are that the company will again just ignore my request for termination and continue to debit my bank account. I am in a desperate situation here as I cannot cancel the debit order from my side.

A trail of emails is available on request. I am not sure how to attach it to the complaint.

André Rautenbach
Flexiclub Member number: 088753
Desired outcome: Written confirmation from Flexiclub that my membership had been terminated and that my debit order had been cancelled.
This review was chosen algorithmically as the most valued customer feedback.
Membership Nr: FHC 074086 - CONTRACT NR: 16339161 (E/L M.I. NELSON) Firstly, I've been trying since 22 January 2021 to get hold of them to inform them that the member is deceased and to enquire what the outstanding balance is and what documentation we need to complete in order to have the shares transferred into the name of her daughter. We only received a...
Read full review of Flexi Holiday Club / Flexi Club SA
Flexi Holiday Club / Flexi Club SA
-
Unreasonable Cancellation Policy during Covid-19 Level 3 Lockdown
Member ship: 110861
I made a reservation on the 17/12/2020 for the 16/01/2021 and after the president addressed the nation on the 28/12/2020, I asked to postpone it and the 21 day cancellation policy was thrown at me. I live in Gauteng and did want to fly to KZN a hotspot region. I think it is unreasonable that i can not manage my account and my points at my convenience. The rigid flexiclub policies during this pandemic forcing control over my account is ridiculous. Other hotels have refunded deposits during this time and yet i have limited control over my account and am a slave to the policy which i think is unreasonable during this tine after the president made an appeal to limit travel to these regions.
Desired outcome: Allow me to postpone without losing my points
Flexi Holiday Club / Flexi Club SA
-
Cancel holiday
722037
Flexi-Club refuses to cancel my holiday, 18-22 January at Club Mykonos. It was on the news last night how Covid cases increased in Langebaan. My husband says it is foolish to go from a place with hardly any Covid cases to a place where they have a huge increase in numbers. He is over 60 years old and I have a comorbidity, both risk cases. I phoned Flexiclub, but they said their resorts are fully functional and they refused to cancel my holiday. Surely this is unforeseen circumstances. Please help.
Desired outcome: Cancel holiday without penalties.
Flexi Holiday Club / Flexi Club SA
-
Not able to cancel my membership after years of being a member. There is no person to talk to or correspond with. I am a paid up member.
Long standing member not able to cancel my membership.
I am a paid up member.
I cant find anyone to talk to.
The accounts department now want the payment for next year.
All e-mail addresses to me are no-reply.
I am being bombarded with more time share and specials.
The accounts department sends no-reply e-mails.
The company has numerous websites to send e-mails from, like flexiclub, firstgroup, the time share brokers are in Orlando.
Flexi Holiday Club / Flexi Club SA
-
membership cancellation
My parents have been on flexi club for several years now and also made sure their accounts are paid. They try to use the service as it is ridiculously expensive, but for some reason the place they try to book is never available. When they try to contact flexi club there is no response. Poor service and high fees have forced them to cancel their membership, unfortunately they have been struggling for 2 years now to cancel it.
We are here to help
16 years' experience in successful complaint resolution
Each complaint is handled individually by highly qualified experts
Honest and unbiased reviews
Last but not least, all our services are absolutely free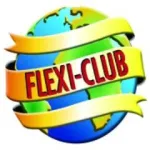 Flexi Holiday Club / Flexi Club SA contacts