Fantastic Sams Cut & Color complaints
164
Fantastic Sams Cut & Color
-
caught my daughters hair on fire.
Took my daughter in Fantastic Sams in Mt. Pleasant Pa and the girl Kara started putting foils in and the were smoking so bad. She finally took them out and a ton of hair fell out . He hair is so burnt and damaged then Kara blew it dry and flat ironed it. I'm not a hairdresser but I know not to put more heat on it. So more feel out. My daughter cried the whole time and the charged us $137.00 and won't give us our money back or try and compensate us in any way.
This review was chosen algorithmically as the most valued customer feedback.
I submitted the below via Fantastic Sams Complaint Portal (7/14)per the CEO's Office Instructions. I have never received any acknowledgment to date (7/31/17) - I also contacted Ms. Chadwick CEO via Linked in to ask the appropriate personnel look into my complaint; also no response to date- this is a triple FAIL at this point. I will start sharing this in a...
Read full review
This review was chosen algorithmically as the most valued customer feedback.
Took my one year old daughter in to get her hair trimmed, it's uneven and looks terrible. Told the lady I wanted it tapered to frame her face and it's just terrible. The sides are totally uneven and where her bangs are growing out (where I wanted it to be tapered) is like straight across and way shorter than the rest... And she was having an attitude and...
Read full review
Fantastic Sams Cut & Color
-
christy women who cuts hair
I went to the one in st peters mo..3 ppl were waiting over a half hr cause a women named christy was on phone... They had left I stayed and got called we were joking around and end result she told me to leave and not to come back.. I have never been asked to leave from getting a haircut in my 52 yrs on earth... She messed up my hair before it was done... This was on july 1 2017 at 930 am
This review was chosen algorithmically as the most valued customer feedback.
I got a coupon for $35 all over color (1 color) at my local grocery store (HEB) and when I got to the salon, they would not honor it. However, I have had two of the same coupon in the past and they WERE taken. This time the girl said it was only for short hair. My hair is just past my shoulders so it was going to start at $65. I told her that I had used the...
Read full review
Fantastic Sams Cut & Color
-
discrimination
I will never be returning to this place again. I tried to get my daughters hair trimmed this afternoon and was turned away by a Brittney, who stated she wasn't comfortable cutting my daughters hair because of the texture of it! My daughter is 10 years and she is biracial. I have never had this happen before! All I wanted was 2 inches taken off her hair, nothing fancy, no style, just a trim and done. To my dismay Fantastic Sams doesn't feel "comfortable" cutting hair that is not white. I would love to be wrong about what happened here this afternoon, but all signs point to the obvious! My daughter kept asking me why this lady refused to touch her hair. What was I suppose to tell her? I would never recommend this place to anyone! Ever! I will be making a formal complaint to whoever owns this store. If you are a hair dresser why on earth would you not be comfortable cutting a child's hair? I'm truly disgusted by this Brittney's behavior and attitude for that matter. What a disgrace!
Fantastic Sams Cut & Color
-
keeping appointments
Went to my 4:00 appointment, mgr sent Nikki home said she did not have enough to do, ask me to wait till she finished cutting three peoples hair before mine, WHY, I had an appointment and if I had to wait then maybe she should not have been so greedy to send my hairdresser home when she had an appointment that the mgr was shocked was on the calendar, which she apparently did not check before sending her home, I don't mind waiting if she needed to finish her 3:00, but no, this was wrong, so i left
This review was chosen algorithmically as the most valued customer feedback.
My daughter went to the Tracy CA store on Saturday the 15th of April ewe were told that she would be paying $100 for technique​ $50 to color and they said she had to cut hair not suggested it said she had to another $25 for a total of $175.00 so there were a few issues They stylist drop comb and reused it no one sanatize anything 2nd the stylist looked very...
Read full review
Fantastic Sams Cut & Color
-
overcharged
I took my 11 year old daughter for a haircut and they charged me $35, when I asked for the breakdown, they said it was $21 for the haircut and $14 for the blow dry. They did not ask me if I wanted a blow dry because there was no way I would have said yes. I know my daughter is tall for her age but please. I've emailed Fabradtic Sams directly and no response. Never again will I return there.
This review was chosen algorithmically as the most valued customer feedback.
I needed my hair highlighted. I had about 3 inches of very dark new growth. My hair is orange and the lady who did my hair missed more than half of what she was supposed to do. She also cut off half of my hair saying it was so she could blend it all together. I left before she could put the toner on which would not have made my hair blonde. I did not pay...
Read full review
This review was chosen algorithmically as the most valued customer feedback.
I had my hair colored yesterday and felt like the stylist was not interested in doing my hair. It was my second visit, since I just moved to the neighborhood. She had color all over my face for over 30 minutes and after she washed it, she just sent me home with my forehead, ears and cheek highly stained and said they were out of the chemical that remove...
Read full review
Fantastic Sams Cut & Color
-
highlights
I experienced my worst nightmare yesterday at fantastic sams. I went to get my hair highlighted and they completely fried my hair. I'm missing half of my hair on the entire right side of my head and the remaining hair I have is completely fried. I lost some hair on my left side as well, and it is also damaged. I arrived at the salon and explained when I got there that I work in a fish tank and it's being treated with copper and it's making my hair green. I want to take the green out of my hair and add more highlights to be blonder, but stay a little rooty. I showed Rima pictures of hairstyles I liked that I was wanting to achieve. I expressed a few times during the consultation that my hair is green because of the copper and I'm also concerned after coloring it it'll go back to green. Rima said it'll be fine and to use purple shampoo. She teased highlights in my hair and got done with the entire right side of my head and began the left, and it started to burn. I've had highlights done 100s of times and I understand itching or a little burning, but this was unlike anything I've ever experienced. I explained to her something is wrong that it's burning my head, it feels like a temperature burn that it's hot. She opens up my foils and steam pours out of the foils and she looks panicked and asks Layla what to do. Layla comes and looks at my hair and tells her to take them all out and wash my hair with a clarifying shampoo, blow dry me, then finish the remaining highlights. As she's washing my hair I can feel this is really bad and I can feel the weight of my hair on the right side is considerably less than the left. I begin to feel panicked and tell her and she says, "No, that it's just from teasing my hair from the highlights." I'm not stupid your hair still holds the same weight if teased. She brings me back to her chair and attempts to gingerly comb out my hair because chunks of my hair are falling out of my head. I began to cry and panic. I'm crying and tell Rima the copper must have caused some sort of reaction and burned my hair. She then had the nerv to tell me that, it's not her fault, implying thats it's mine, and that I should have told her what was in my hair. I then get really emotional and say "Are you kidding me? That is literally the first thing I told you when I got here. I said that my hair is green because I swim in a fish tank and it's currently being treated with copper." I have not gone to hair school, but I would assume they teach you about mixing chemicals for color and I would assume an intelligent stylist would know that copper could cause a reaction in my hair when mixed with other chemicals. Layla told her to do a "bonding treatment" on my hair to try and help it. After one round they realize it's still insanely damaged and offer to do another I let them do another and I ask what the treatment is? Layla says olaplex but I'm not sure I believe it really was. After the second treatment she shampoos me and offers to trim it to look better. I say no because at this stage there's no was in hell im letting this woman or salon do another single thing to my hair. She blow drys me and I'm crying because my hair is insanely damaged and I'm missing half the hair on half of my head. I explain I'm going to need to get hair extensions to try and make my hair look normal again and I don't know how I'm going to be able to afford this. Rima then tells me, "well that'll be good, you want to have long hair so that's what you want." No! No I do not want to have to come up with hundreds of dollars for fake hair because she burned mine off. I was trying to naturally grow out my own healthy hair. She keept asking if I want her to put oil in my hair and try and make it look smoother and I told her no, I don't want to put anything else in my hair. I'm so distraught and in shock I leave and call my friend crying hysterically that I don't know what to do. My friend tells me I should speak to a manager and see if they'll help compensate me because it's going to cost me so much money to try to repair and make my hair look normal again. So I go back to the salon and ask Reima for her managers contact info. She tells me that Layla is the manager. Layla is blow drying a woman's hair and she cops an attitude and raises her voice with me and says, "Look, we did the best we could, and it's not our fault you have chlorine in your hair, and we didn't charge you." Like she did me a favor! I'm leaving with half of my hair missing on my head! and only half of my hair highlighted! I'm far from having received any favors. I begin to raise my voice and say I don't care, that I wasn't charged, I'm missing half of my hair that I came in with! It's going to cost me 100s at another salon to try and fix it! She raises her voice at me and tells me to leave my contact info and she'll have her boss call me tomorrow. I leave my contact info with Rima and asked for their bosses names and she said a Michael or Jason will probably be calling me, but wouldn't give me their contact info or last names. I'm beyond distraught and I'm going to call around to salons today to see if I can get a consultation on how much extensions will be. I would really like to be compensated in some way to help me afford these. If we could handle this on our own that would be great but I'm ready to take legal action if I need to. I would like to be contacted by upper management today. My name is Nicole Grant and my phone number is 702-378-9550. Thank you.
Fantastic Sams Cut & Color
-
haircut
I went in for a haircut. I had a picture with me that the stylest didnt even look at. She spent zero time doing a consultation with me. She took buzzers to my hair to cut off length, never had someone do that before. She quickly washed my hair, no scalp massage. While cutting my hair another person walked in and the stylest stated she had an appointment at 11, didn't know fantastic sams was allowed to take appointments. She rushed my hair to get to the next lady so she could then take her appointment at 11. I was in the salon all of 15 minutes! ! It wasn't till I got home that I realized how messed up my hair was. I left the salon with soaking wet hair and once I got home and dried it I could see so many areas where it's in even ! I am very upset at the way I was treated and the way my hair turned out. Worst of all, the woman that cut my hair is the manager! Ifor the manager is capable of pulling crappie like this imagine what the other stylests are allowed to get away with. I will be calling my bank and getting my money refunded. I'm also going to leave reviews every place possible to ensure other people know what kind of business this is.
Fantastic Sams Cut & Color
-
haircut
Brought my son into this place to get a hair cut the stylist did an awful job. She attempted to cut a thin line on the side of his hair and messed up and made it to thick. I proceeded to tell her it was not to my liking and she responds by saying "it's just hair " which I thought was very unprofessional. Second I asked her to leave the front of my sons hair longer on the top so that we could "flip it" to style it and she cut it too short and when I was not happy she responded by saying "it will grow back" so at this point there was no going back since it was a short haircut. I am not happy with my sons haircut and feel it looks terrible.
Fantastic Sams Cut & Color
-
horrible haircut
I have been a customer for at least 2 yrs. About 2 to 3 months ago I ordered a trim. My hair is thin and I try to get it trimmed at the bottom and trying to let the top grow. The place was quite busy and I did prefer to have Beverly do my hair. She was busy and told me it would be another 45 minutes. She said that Michelle could do it. So I let Michelle do my hair. What a terrible mistake.

The shop was getting busy and she was in such a hurry she chopped the back of my hair to a nasty mess. I even had to ask her to trim the bottom of my neck with the trimmers.

To me a trim is ever so lightly especially with my white thin hair. I regret that I gave her a $5.00 tip.

I have used Tiffany, Beverly and Rae and have always been satisfied. I have never been so disappointed.
This review was chosen algorithmically as the most valued customer feedback.
I went to this salon & the manager cut my hair, who has done for about a year now. I had to wait 45 minutes (the salon was dirty & all products dusty & out of date). I hadn't had a cut for 3 months so I waited??? I didn't recognize her, because she was so cute the last time I saw her & her hair looked terrible & she looked so ugly & unhappy!! (she even told...
Read full review
This review was chosen algorithmically as the most valued customer feedback.
I went to the Fantastic Sam's in the Nokomis neighborhood of Minneapolis, MN to get a whole new haircut and color. I had called ahead of time to get a price for the coloring, which they said would cost $54.99. They ended up charging me $64.99. The cut was okay, though she left some pieces uncut, didn't shave the neck fuzzy hairs, and I found a couple of...
Read full review
The complaint has been investigated and resolved to the customer's satisfaction.
This review was chosen algorithmically as the most valued customer feedback.
I worked as a receptionist, and was very rudely bullied. The f. Word was used constantly by the manager. Customers treated badly by the manager. And don't understand when you have a meeting you are told to clock out and stay for meeting, I don't no any other company that does this. And to have a manager who constantly lies, and puts girls against each...
Read full review
The complaint has been investigated and resolved to the customer's satisfaction.
Fantastic Sams Cut & Color
-
employmnet
I have been in the hair industry for 23 years I have never seen a pay scale so oddball in my career .They started me at low pay of 8.50 and if you do so many sales and services a day you make a commission they have it set up so you divide it by number of guests you serve by the hours you work . when you are doing divided by anything you are going to get screwed .The manager whom is not fully trained at her position said you can make twenty dollars an hour here if you have a good day. Nope you make 8.50 an hour and make the owners 695.00 in three weeks and you get a check of 513.00 250.00 a week that is about minimum wage .you take it in the shorts when had not been with the company more than 4 days I was working with a new flat iron style with a lady and I asked the manager a question on where I should set the temperature she was rude to me and shouted is condescending voice what do you think? I got a written up 7 days into my new job because a lady came back for more hair off I asked the client If it was short enough when I finished .she said it was fine the next redo complaint was a gal with long hair she called and said I cut her hair to short and did not know what I was doing with deep conditioning treatment. All I had was a question on how long it should sit on her hair and the lady claimed she had to go and get her hair fixed at another location I cut it to short bull .there was no hair to sweep. some other gal with hair down past her back whose mother is a stylist called and said I cut her hair to short I took so little off you could hardly tell she had a haircut .I had the manage whom stepped into my haircut and loped all the hair off and give the manager a cheese hug and does not charge for the haircut I got wrote up because she said I did not understand what the customer wanted I think that these people are secret shoppers who purposely complain to make you feel unconfident they like to write you up for everything you do. I quit after my shift because I went to punch out and it showed I punched in 10 min late for my start time and she was going to write me up for that I was not late. I should have known things were not cool when I showed up for my interview and the district manager had poop on the bottom of her shoe .when her manager pointed out she had poop on her shoe she didn't even go to clean it off . I was asked to clean the bathroom after she used it there was poop all over the damn toilet shows you where we were headed. Glad to be gone don't work for this company. Period. they also claimed I tore the skin off a woman's eyelid while waxing nope don't think so bub. bye Fantastic Same you are Ruder than rude.
Resolved
The complaint has been investigated and resolved to the customer's satisfaction.
The complaint has been investigated and resolved to the customer's satisfaction.
Fantastic Sams Cut & Color
-
management, worker
They only have a handful of very good worker Kera, Becca and Courtney!the girls really know what they are doing when it comes to hair! Than they have a boss name Boynton weeks that is a joke! He knows nothing about hair or running a business. They never have anything u need! I'm a black lady that's would never use there line of hair care! It's awful! When some of the girls ask to get of lines he would never do so!'n than they have a manager that dresses like a 2 cent hoe! That can't do hair for nothing! But we know how she got to keep her job there! Please don't go to this shop!' The manager steals from all of her worker! And talks bad in front of clients! Worst place to go!' I'm so happy for the 3 lady's that are leaving good luck
Resolved
The complaint has been investigated and resolved to the customer's satisfaction.
We are here to help
16 years' experience in successful complaint resolution
Each complaint is handled individually by highly qualified experts
Honest and unbiased reviews
Last but not least, all our services are absolutely free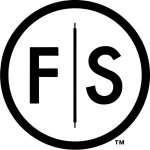 Fantastic Sams Cut & Color contacts