Edgars Fashion / Edcon complaints
630
Edgars Fashion / Edcon
-
the cash card points
On 20 January 2017 i received an sms saying " Edgars has doubled the value of your thank you points from R64 to R128 to spend 20-22 Jan only! Acc ...379786. T & C apply. Sms STOP to opt out"
I went to Jet Wonderpark to try and spend my points, the cashier told me that the card had no points.
i would like to know where my points disappeared to.
is it possible for the points to just disappear.
Edgars Fashion / Edcon
-
service at galleria branch from manager on duty.
Manager, named Linda, was very rude. She kept talking over me when I was querying something and when I told her to let me finish she told me no I'm being rude and she will have her say. I told her to shut up and she refused telling me I was rude and didn't deserve to be be heard. After which I walked out, into @Home, where I received outstanding service. Which I find sad considering I chose a boardmans account over an @Home account. Very disappointed in the way MANAGEMENT handled the situation.
Edgars Fashion / Edcon
-
shoe
I have purchase a grey free 2 bu heel shoe last year. it should be about +- 6 months ago...I have worn the shoe about 3 or 4 time and the heel broke ..I have purchased a lot of shoes from Edgar's over the past years and I always experience problems with the quality of your shoes and it is very disappointing because we buy from Edgars expecting quality . And the shoe don't even last for a year.
My details :
Mrs S Govender
57 Roeham Place
0813150786
Edgars Fashion / Edcon
-
account
Ref: C22
Acc: 7000100100219349826

Good Day,

I have closed my Edgars account in 2015, now suddenly I get sms's and -mails that I owe R211.56! How is that possible? I have closed the account so how can you still hold me accountable? I definetely will not pay it as this was an error on Edgar's side.

REF : C22
ACCOUNT NUMBER : 7000100100219349826
BALANCE : R211.56
AMOUNT DUE : R211.56
16/01/17
Mrs A Langeveldt
63 Saxby Road
Eldoraigne
NCA
0157
Dear Mrs A Langeveldt
As at the date of this letter, we have not yet received payment
which is due on your account.
We encourage you to make an immediate payment to maintain your
positive credit record. This will help you secure your credit
limit on your account and also provide you with a good credit
reference.
If you are unable to pay the total amount due immediately,
contact us urgently on 0860 112 447 to make payment arrangements.
If you have already paid the total amount due, we thank you for
the payment and request that you please disregard this letter

Yours faithfully,
COLLECTIONS MANAGER
086-011-2447

Please sort this out and confirm it with me!

Thank you

Anita Langeveldt
072 539 8909
[email protected]
Edgars Fashion / Edcon
-
edgars insurance took my cell phone
Last year(2016) beginning of December I accidentally dropped my phone (Samson A7 2016 model) and the screen cracked and was covered with ink. A week before Christmas I took it to edgars store in rosebank johhannesburg for it to be fixed through my insurance. After calling edgards daily following up on my claim and not getting valid feedback, on the 3rd of January 2017, a lady (edgars call center) tells me that i will have to pay an excess of R2000 and that my claim has NOT been approved as yet. I then tell her that I don't understand why my excess amount is so high, i requested for her to cancel my claim and send back my phone and cancel my insurance while at it. She then advised me that she has done so and i will get my phone back unfixed since the claim was not approved yet.
Today its the 16th of January 2017 i still havent recieved my phone, I dont know how much airtime i have watsed calling edgards and asking them about my phone, no one seem to know where my phone is. Today (16th January) I called their call centre again, this time they told me that my phone was beyond repair (which in not true) and therefor i will not get it back. I dont understand how it it even got to that because I requested for my phone to be sent back before they even approved my claim. I am closing my edgards account and would like them to give me my phone unfixed.
Edgars Fashion / Edcon
-
service fees charged to account with nil balance/ no response to queries
Account No. 7000100100013388988.

In September I received an account from Edgars stating my balance was R0.00.

In October I received an account R42.56 service fee. My account balance was still zero.
I visited the Cresta brance on 29 October and spoke to Fresh at Customer Services who phoned head office and lodged a query. She said she would phone me back but did not do so.

In November I received an account for R65.36. An additional service fee had been added to my account.
On 21 November I sent an email to the accounts department requesting that the amount be credited and the account be closed. I received no reply.

In December I received an account for R88.16. An additional service fee had been added to my account.
On 12 December I phoned the central accounts department and spoke to Sandile Mabaso who told me that the matter would be sorted out immediately and the account closed.

On 13 January I received an account stating that my balance was now R110.96. Clearly Mr Mabaso had done nothing to sort out the account.

I am now very frustrated with the poor service from Edgars.

I
Edgars Fashion / Edcon
-
receiving unnecessary messages.
I am very much not happy with regards to debt department of jet stores. I believe some people from debt collection and so as people who open accounts are not doing their jobs correctly.
I fail to understand why would somebody who does not have an account be sent messages every month that they owe jet and worse be handed over to to debt collectors. I really am tired of receiving messages from this store because I owe nobody money, my account was paid up and closed and made sure it was closed long time ago on r0.00 balance.
I would be very much happy if jet stores review it books before sending us unnecessary messages.

Regards
N. N
Edgars Fashion / Edcon
-
tablet
I bought tablet at edgars connect burgersfort the device works aproximitly two weeks then it stop working (Freeze). I send it back to the store and the store send it to fixing but when I want it back their told me the device have arrive with screen damage and the send it back to fixing team. I send tablet last year june 2016 still now the device not yet fixed
What the consumer's rights say. ?
How long must I wait for my tablet?
My contacts 0720153881
Edgars Fashion / Edcon
-
sunray protect pink
28 Dec 2016 i went to Edgars Active in palm springs mall to refund a pair of shoes i had bought for my daughter. The next customer was called which was me. I told the cashier Mathotho Lamola that i am making a refund then she asked why, and i explained to her that my daughter's Granny had also bought the same shoes that i bought so to avoid bothering them with money i'm refunding the ones i bought so i can be able to pay for my daughter's transport when schools opens. What a sad moment for me, she then called the next customer without saying anything to me. After assisting four customers she asked for my slip and she again called the next customer. Then thereafter she asked for the debit card i used to purchase and told me that she hates doing refunds and i just calmly said "sorry". Schools have opened and i haven't received my money and i can't even go back to the store to ask any questions regarding that because im afraid i might get the same attitude i got. Worse part i had bought the shoes from their store not somewhere else.
Edgars Fashion / Edcon
-
credit our account please
I have sent you numerous emails to credit our account. We did an online purchase and there was no stock so the order was cancelled and we did not receive anything but our account was never credited with the amount. Our edgars account number is 7000100100059398255, Willem Jakobus van Graan, ID 7912205028096. I have dates of all the emails. We made the purchase in July. Edgars lowered our credit limit because we do not pay our account, but we can't pay for something we don't have. Now they want to hand us over. This is really starting to let us look bad! Please will you maybe please just contact my husband on 082 8511 467 to confirm that you received this mail and if possible just credit the amount so that we can use our card again.
This review was chosen algorithmically as the most valued customer feedback.
I went for an exchange in Edgards. I've spoken to the cashier told her that i have lost my slip, but used credit card to buy.The cashier told me they can trace a slip for me provided i have a bank statement. I went to print the bank statement. When I come back to another cashier she called the manager, Maria is her name. She told me that they are going give...
Read full review of Edgars Fashion / Edcon
Edgars Fashion / Edcon
-
edgars gateway - pandora shop in shop
I purchased a Pandora charm on 3/1/17 that was on sale. The sales lady at the time didn't inform me that they don't do exchanges or refunds on sale items and neither is it printed on the slip informing customers of this. I went into store on 4/1/17 to exchange the charm for another charm that was more expensive and was willing to pay in the difference and was told by another sales lady that they don't do exchanges and refunds on sale items. I was quite irritated as I this was not told to me before and furthermore the lady that helped me the previous day didn't even bother to turnaround and acknowledge me or even apologise for not telling me about their supposed exchange and refund policy, I love the Pandora brand however after this experience I won't be supporting them any longer and will be sure to tell all my friends, family and colleagues about my disappointing experience. I have purchased a charm in an Edgars store and now want a refund in full according to Edgars refund and exchange policy. I look forward to a swift response regarding this matter!

Regards
Kajal
0745741198
Edgars Fashion / Edcon
-
bad customer service
I had a terrible experience at Edgars in Mamelodi Crossing where I wanted to refund the shoes I bought for my kids.

Firstly when I got there all the cashiers didn't want to help me with my refund they all said the don't have enough cash on their tills yet I was standing there seeing other customers paying with cash.it was hell of a service especially being humiliated in front of other customers.

I asked them to call their manager and she also said she can't do a refund as the slip that I was having was not the original and that is the only slip I got from the time I was doing a purchase and she even said that I might be doing fraud because I don't have the original slip.I asked her to give me head office number as there store phone is not working and worst part of all she gave me edgars club number.

I'm very disappointed with this and please deal with this as soon as possible as I'm going on a holiday.
Edgars Fashion / Edcon
-
online order
My husband put through an order on the 16th of December - 100007318. He queried in on about the 23rd and to date we have not received it. This was a Xmas present and I encouraged him to make a purchase online with you. Your service is shocking! Absolutely no communication! I have now called three times this morning alone and I get put on hold and I am unable to speak to anyone. I want to know when this will be delivered, if it will be delivered and why it has taken so long!

Yours sincerely
Jennifer
Edgars Fashion / Edcon
-
poor customer service at jet store masingita crossing (malamulele)
On the 28th dec 16 I went to jet store at masingita crossing to exchange shoes which were small. I had lost the receipt but still had the eft receipt which reflected the transaction number. The cashier couldnt assist so I requested to speak to the nanager (Humbulani) I have never received such bad service in my life. He was rude, impatient, unwilling to assist abd he definately didnt want to listen he dismissed us and he labelled us "i hate talking to people who think they know too much" then suddenly a young lady by the name of risuna (Admin store manager) came to us. She asked whats the problem of which I explained and she said I should give her the receipt she will try to assist. With a smile she did. She even went an extra mile as calling the shop where I had purchased the item so they can assist her. She assisted us with due deligence, patience and above all with a smile. While still waiting for the other store to get back to us she gave me feedback.In the end risuna did manage to assist us and the exchange was possible.
I would like to thank her whole heartedly. People like her know the true meaning of customer service and they know the value of a customer as for the manager (Humbulani) he will assist tarnish the brand edcon is trying so hard to build at jet stores country wide. His attitude needs intervention.
Edgars Fashion / Edcon
-
poor service, bad attitude and false advertising
My fiance and I were looking for a gift that I wanted to purchase for him for our anniversary. We walked through Edgars, Cradle Stone Mall and he was looking at the Ferarri eu de toilette 100ml perfumes. I picked up one of the items to check the price which read R115.00.

I told him that I was going to buy him the perfume with something else as his aniversary gift. He was very excited and we went to the queue to purchase the item.

We had to wait in the queue for over 15 minutes due to poor service from Edgars staff. There were people getting angry that was standing in front of us that left their items just there and walked away angry and frustrated.

Once we finally reached the till the lady informed us that the item is R1150.00!

She went to go and call her manager whereafter we had to wait another 7 minutes.

The manager was arrogant and said we must pay R1150.00. She did not even apologise for the error from their side or the long amount of time wasted due to edgars or the poor service.
Edgars Fashion / Edcon
-
returning of merchandise
I bought a duvet cover set on 27 November 2016 from Boardmans in The Grove shopping centre. The duvet set is in a mint colour and decorated with white mesh with silver sequence patterns stitched on top. We used the duvet once and after appropriately washing it, the decorated part is becoming undone. I didn't expect such an expensive duvet set to become undone, so I threw away the packaging. I visited the branch in the Kolonnade shopping centre and tried to explain that I didn't have the packaging but because Boardmans also used the "Thank U card" from Edgars and I have the exact date of purchase, would the lady be able to help me with an exchange of the duvet set of a refund? She refused to listen to any explanation, just kept on saying their policy is that the product must be in the packaging. I can understand a policy, but she could still try to find a solution. For example, if she could replace the duvet set, she could use the packaging of the new set to send back the damaged set. Or if the set could not be replaced, she could phone the head office and explain my predicament and find out whether it's in order for the damaged duvet to go back to the supplier or your head office in a normal bag. It is ridiculous to refuse me help because of a plastic package. I would like to know whether the duvet cover set can be replaced although I don't have the original packaging, or a refund if it cannot be replaced.
This review was chosen algorithmically as the most valued customer feedback.
on the 15th of December I placed an order on the Edgars online site, as per the site my order should be delivered however I opted to collect from my nearest branch which is sandton city. on the 19th I contacted sandton city to find out if they have received my parcel or how will I be notified, gentleman by the name of prince told me to wait for a call or an...
Read full review of Edgars Fashion / Edcon
Edgars Fashion / Edcon
-
Customer service complaint
I walked into the store asking if I could purchase a packet. I was informed that carrier bags were not for sale and was redirected to the assistant manager. Following the same response, I then enquired if I purchased an item from the store if I would be able to receive a large carrier bag of which I was rudely informed that I would not. Such a beautiful and exclusive store with such ill mannered staff. Terrible.
Edgars Fashion / Edcon
-
over time
21 December 2016 please we need help the stuff of mpumalanga in siyabuswa we are stragling with our manager who takes advantage of us all the time...we are at the Edcon Jet store at siyabuswa mall, tonight we have to sleep over at our manager's place because we are going to knock off late, there will be no transport available.Worst of all is that we wont even get paid over time because during that time we are not logged in.We log off at about 5pm only to leave the store at 8pm after cleaning and packing but its not fair that we don't get paid for all our extra hard work.
We are here to help
16 years' experience in successful complaint resolution
Each complaint is handled individually by highly qualified experts
Honest and unbiased reviews
Last but not least, all our services are absolutely free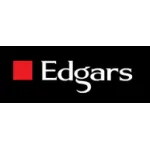 Edgars Fashion / Edcon contacts