This review was chosen algorithmically as the most valued customer feedback.
I have been with eBay for about 8 years. Prior to 2021 whenever I had an issue, eBay was very courteous when handling any issues I had as a seller. Checking the reviews, I've seen several that state sellers are not treated fairly in a lot of cases. I myself normally will not try to contact a company for complaints but I feel it is an injustice to all the...
Read full review of eBay
This review was chosen algorithmically as the most valued customer feedback.
4/8/22 I was looking to buy a truck on face book market place there was a truck for sale for 1000 dollars I contacted the lady who was selling it and told her if she would hold it I would give her 1200 for it she agreed. she inturn told me that she was going to let ebay handle it. when I finally had my money on 4/11/22 I took the ebay label which she...
Read full review of eBay
This review was chosen algorithmically as the most valued customer feedback.
The seller is nelsonsnostalgia; I desire the item. Can you encourage the seller to ship the item? the date of the transaction was March 16, 2022 and I paid $38.19 via paypall. I want the item paid for.
Read full review of eBay
eBay
-
My money returned to my checking
I sold an offtiters tent on eabay and ebay took away my money out of my checking. I no longer have the tent and I no longer have the 564.00 ebay owes me that money back. I believe the buyer kept the tent and got my money for a refund. I told ebay a 1000 times not to use my account and revolked my e-concent and they still took it out. This is my socisl security i'm talking about. I am so pissed
eBay
-
Macbook pro 16 inch
The item was never received. I bought this through PayPal on credit. I need to pay monthly. Furthermore, I am disabled and live on less than $1000 a month. My income is under $10,000 a year. I can pay PayPal some money each month. I don't have the computer which I need as I don't have a phone. Not only that, but I can't use my hands and use dictation software to communicate. This is a huge expense for me. Please help, thank you
Desired outcome: I want my money back.
This was paid for but not delivered. Never received by anybody. Never signed. Order number 0 one – 08448–26543. Request ID [protected]. Amount $2580.61. Seller ID quality – macs. Date purchased March 29, 2022. Seller initiated a case with FedEx C – [protected]. Tracking number [protected]. Seller claimed it was shipped Wednesday three 32,022 and was delivered 8150 Broadway apartment 215 lemon Grove 91945 2:55 PM on Thursday 331 2022 and was signed by HH out according to the FedEx tracking information. This item was never received your signed by anyone.
This review was chosen algorithmically as the most valued customer feedback.
On or about November 09 2021 I purchased a Monoprice walker. The price was $60.03 and at that time it seemed the cost of delivery was about $24.00 or so. On the same day I cancelled the order and was given a verbal that the item would be removed from my account - credit card. They did give me a confirmation number but it is missing along with my credit...
Read full review of eBay
This review was chosen algorithmically as the most valued customer feedback.
C $1,300.00, Feb 28, 2022 at 2:33pm EST -- Ship to zip code: [protected] Apple iPhone 13 Pro Max - 128GB - Sierra Blue (Unlocked) (CA)([protected]) Tracking: [protected] [DHL] I have the listing, chat transcripts, and any other information you may need. I listed an iPhone 13 Pro Max for sale on eBay.ca for $1300 CAD, on Feb. 28, 2022 the listing wa...
Read full review of eBay
eBay
-
Motorised Mop for Dyson V7 V8 V10 V11 Vacuum Cleaners with Water Tank #[protected]
Seller yilou-123456 advertised product (Motorised Mop for Dyson V7 V8 V10 V11 Vacuum Cleaners with Water Tank #[protected]) as having (at least) "10 available" but 12 hours later received 'notice' from "brand side" that 'inventory needed to be reassessed' and 'sales were being SUSPENDED' and did I want to wait "1-2 weeks" (delivery at purchase was 3/21/22 - 3/24/22, and this happened on 3/15/22) to receive whatever NEW product seller received. I REPLIED BY EMAIL saying "NO...CANCEL...FULL REFUND" ('bait and switch' was long ago 'outlawed' as was 'false advertisement') but over 12 hours later, ORDER IS STILL NOT CANCELED AND PAYMENT IS NOT REFUNDED! Sales WERE NOT SUSPENDED when I bought the product and allegedly there WAS INVENTORY! This is the SECOND eBay seller who did a 'bait and switch' for a very similar product, but that seller, bestsellyilou, who ESTIMATED DELIVERY [protected] BUT ALSO HAD NO PRODUCT IN INVENTORY and WANTED ME TO WAIT FOR MORE TO ARRIVE FROM CHINA THEN BLAMED MY SHIPPING ADDRESS AS THE REASON FOR CANCELATION OF MY ORDER,,,NOT LACK OF PRODUCT TO SELL/SHIP...of "Replacement Brush Head Or Wand Tube Kits For Dyson V7_8_10_11 Vacuum Cleaner _ eBay - More than 10 Available" DID ACTUALLY cancel the order and put the REFUND into effect...although I won't get MY PAYMENT back for "3-5 days" after.
Desired outcome: Order MUST BE CANCELED and FULL REFUND APPLIED IMMEDIATELY!!!
eBay
-
none performance in sale of motorcycle
Highest bidder and paid $6405 for a motorcycle offered ebay. Seller claims pick up was late so( second trucking co. so far)he states the contract was voided. He has refused to refund the money or release the motorcycle or forward the title. Refuses to communicate at this time. Has dragged on for 31/2 months. Seller is Seth Laurence from Dacula Georgia, 2153 Cain Circle
Desired outcome: the motorcycle or the funds returned
This review was chosen algorithmically as the most valued customer feedback.
I"ve used ebay for many years as a buyer. I recently added some selling items to get rid of my stuff. I live in USA. I recently purchased a slipper from China. The ebay seller in China refused to ship and I left negative review. Immediately the seller sent me daily emails in Chinese (which I don't understand what it says), and changed status to "shipped"...
Read full review of eBay
eBay
-
Account suspended/banned indefinitely for no reason-new user
Brand new user. Only a month in or less. Nothing but trouble since i opened up. They upped my listings since they deleted the ones i had for "exceeding limit" prior to. However after they upped my listings and allowed revenue flow, after my 4th listing, and FIRST sale of $100, i got banned PERMANENTLY. No reason just a GENERAL notice of violation and consumer risk/safety whatever notice. No counterfeit items were sold. No spamming. No price gouging. No dropshipping. Everything was secondhand sales that i got at garage sales, facebook marketplace purges, etc. The only thing i can think of is an invoice i sent noting that item won't be sent until payment confirmed...but that's only because i got a notification from EBAY saying i dont have to send it out until payment is confirmed so i just thought to relay that info to the buyer through the invoice. There was also a $1 fee that got bounced back because i opened up a new "business/seller" bank account with my bank so i could file taxes accordingly, so it was empty because it was a new account. But for that, why not just send a warning? It's ONE DOLLAR. Chatted with them and told them i can submit proof of whatever they need and almost all of them just kept going with automated messages and won't tell me why my account has been banned. Some were actually non-robotic but just kept sending me through hoops. Saying i need to get it reviewed and to sign up for a "call back" which was a load of croc. All i would like is for my account to get reinstated. I can't chat anymore as they've deemed my ip address a "bot" so i can't open up a chat with them anymore. Pictures can be provided if necessary. Hopefully someone out there can help. I hesr this has been an ongoing issue with them lately. Any CLASS ACTION LAWSUITS out there I'm going to be joining as they keep charging fees to my bank for something that they deleted themselves without permission and stopped my payment from going through. If i don't find any I'll just look into gathering everyone on all these threads out there & ask if they want to attach themselves to it and send it out to the corresponding Attorney General. A lot of people haven't received their funds. I know they can ban at will but they should implement different procedures before just offing us all for no reason. Even if it means getting in the picture with your item. Idk. Something to prove you're real and not a bot. Also for authentication purposes. They should implement an authentication feature where the seller can pay to have their items authenticated or risk 50/50 chance of item being banned. Good luck everyone✌
Desired outcome: Want my account Re-instated
This review was chosen algorithmically as the most valued customer feedback.
I listed an antique art nouveau dragon brooch on December 31 2021. It was purchased by Lisa Stockhammer for full price of $1350.00 on January 1 2022. Per Ebay, I was to secure delivery by requiring a signature confirmation of delivery. Item was delivered and signed for by Lisa Stockhammer on January 10, 2022 at 11:39 AM. I have a copy of the recipient...
Read full review of eBay
This review was chosen algorithmically as the most valued customer feedback.
Account suspended without good reason, my refunds have not been received and eBay has debited an unauthorized transaction of £29 from my PayPal account.
Read full review of eBay
eBay
-
Farberware 6 piece setting portable dishwasher
This item was returned to the seller by the post office. The USPS never left me a notice on my door nor did they knock on my door bc I work from home and am always home during the day. I contacted seller as eBay advised who had both my money and my item. The seller did not answer any of my emails through eBay and by the time I got eBay involved they claimed the 30 days had passed and I needed to work it out with the seller who refuses to respond to me bc he has my money and the item.
I have a decades long spotless records with ebay purchases as a buyer.
Their customer service representatives so called all lie tell you one thing then send you an email telling something completely different.
Desired outcome: eBay either should refund my money or I will close my eBay account.
eBay
-
ebay stole from me and removed my negative feedback of bad seller
milstuff22 a seller on ebay sent a controller that never show up but it say's it did but I meet the mail man that day and he had my other stuff but no controller so I know it did not make it and was shocked to see it sayed it had been delivered that day. ebay gave me no refund and removed the neg. feedback from milstuff22. I say go to Amazon better deals on food and candy always better then ebay. I am done with ebay will go to Amazon they leave me no choice. ebay has loop holes for scammers and I will only name one but their are 5 I have personally had happen to me. They can remove themselves as a registered user and come back latter and you can't leave feedback. ebay protects scammers it's worse then dose nothing to stop them. I can't leave feedback on any scammers that scammed me ebay won't let me and I went to look up these sellers on my ebay history for this complaint and it has been removed all I can say is WOW this is worse then I thought. Ebay is not a safe place to buy from and they don't seem to care.
Desired outcome: I want Ebay to be a safe place to buy from
Apr 19, 2022
11:30 pm EDT
Update milstuff22 is a good seller who did not steal from me it was the mailman that did this. Sorry milstuff22 I know now you were a victim like me and I'm sorry. ebay even right now is doing thing to hinder my feed back of bad sellers and so is amazon even more so. The milstuff22 incident was different from the bad sellers that you can't leave bad feedback on first by having a waiting period then after being timed out saying (It looks like you already left feedback or you waited longer than our policy allows) ORDER DATE

Apr 04, 2022 I tried to leave feedback on 4/19/22 and got the message above so I took to long. I would tell you the name of this seller but he didn't do anything wrong to me. I would list the names of past bad sellers but my history is lost so I can't. Despite everything I am still using ebay as when I put something in the cart the price dose not change unlike on amazon where it dose.
This review was chosen algorithmically as the most valued customer feedback.
Most emails from Ebay contain tracking pixels. Also known as web beacons, these secretive codes are embedded invisibly and are designed to collect IP address, device and browser details, and other personal info. You do not need to click any link. These codes auto execute themselves as soon as you open these emails. And every time and everywhere. Even after...
Read full review of eBay
eBay
-
Horrible overseas service
Parts of an email I sent today to EBAY. Sorry it's jumbled I cut and paste the sections. I am NOT a hater and respect all cultures. But I have had too many bad customer experiences and it's gone on for quite a while.

Overseas service is deplorable. As a customer, I should be given the following:
-Accurate and consistent information about my account
-Professionalism
-Acceptable soft skills
-Honesty
-In addition to this,
I do not feel I should be put on speaker, my entire call played for surrounding service representative while hearing laughter
I do not feel I should be put on mute without my consent
Literally told to hang up and call back to reach a USA trained rep. Can you even imagine telling that to a customer?
Being put on hold without asking to put me on hold
Being put on hold for at least 6 minutes (which I have timed, several times) without coming back periodically and refreshing call
Experiencing Sarcasm
Being put on hold and conveniently "losing" my call. A personal favorite. Trust me, it's happening. Overseas management is also deplorable.
Why aren't your calls pulled by your managers and audited for performance opportunities? How about silent monitoring? Do your "managers" know how to do these skills? I doubt it.
· Why do I have to wait 15 minutes to reach a manager, only to be treated even worse?
· Why aren't more surveys being sent out? Surveys should be issued on every call (like Amazon.com). If they are being sent automatically, they are somehow being suppressed intentionally. Also, they should NOT be going to the respective managers. A manager's job performance is typically measured by the performance of the representatives they manage. Why document poor performance representatives they manage?
· Surveys should go to a NON-PARTIAL team who documents and measures performance via surveys. You really should model Amazon's customer service. It's stellar, and consistent information is typically given to the customer. This happens overseas, and abroad.
Desired outcome: train your representatives and managers abroad
The complaint has been investigated and resolved to the customer's satisfaction.
eBay
-
Account - permanent suspension
eBay asked me documents to provide the proof of merchandise that I have in my possession. I provided all that they requested. They approved everything. I put a first listing and received following message soon after:
"We wanted to let you know that you have been temporarily restricted from selling and buying on eBay because of concerns about your seller account. This must be frustrating, but measures like these help keep our marketplace safe for everyone."
I wrote a message to eBay costumer support and they sent me a questionnaire same as the first time. Soon after in about 15 minutes I received a following answer:
"Thank you for contacting eBay. My name is ____ and I'll be glad to address your concern.
I understand that you are concerned regarding the suspension placed on your account. As we mentioned previously, we do not make decisions like this lightly, so we have spent some time reviewing your case.
Building a trusted marketplace is our first priority. As such, we suspend any account that poses a risk to that trust. Your account has been suspended because the pattern of activities we have witnessed present a risk to our eBay community.
Edvinas, I would like to inform you that this suspension is permanent. You will not be able to participate in any buying/selling activities on eBay. In addition, any other accounts you own, or that are associated with this account, will also be suspended/restricted.
While we know this is not the response you wished to receive, there is no further opportunity for appeal on this decision.
I highly appreciate your co-operation and understanding in this matter.
So I put my time going through process requesting selling limits sent everything they asked just to receive that I permanently suspended.
Resolved
eBay lift account suspension
eBay
-
David Yurman bracelet
Bracelet purchased on 07/16/2021 and since that date the end caps have tarnished and become discolored. I took it to the David Yurman store and they informed me that it was not authentic.

ebay o [protected]-3766151 CA
total price $139.75
Purchased on Comerica credit card

I would like a replacement, I am very disappointed!
Desired outcome: Replacement bracelet or refund
This review was chosen algorithmically as the most valued customer feedback.
Posted an item back to a seller because they were faulty. EBay told me I had to pay and claim it back as the seller couldn't buy a postage label. Been over a month and ebay just keep passing my complaint around and no one can deal with it
Read full review of eBay
We are here to help
16 years' experience in successful complaint resolution
Each complaint is handled individually by highly qualified experts
Honest and unbiased reviews
Last but not least, all our services are absolutely free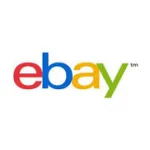 eBay contacts