Dorrance Publishing complaints
17
Dorrance Publishing
-
Quality of product and service
I submitted my manuscript to Dorrance Publishing one year ago, August 12, 2021. It was read speedily and I was informed within a few days that Dorrance would publish my novel. I thought $7000 was a lot to spend to publish a 75,000 word historical romance, but based on the positive company reviews I read online, I decided to proceed with Dorrance.

One year later, I still have no manuscript. I have made every payment on time, so cost is not the issue. The author review copies Dorrance has sent to me for review are filled with incomprehensible errors. I was told that once I gave final approval to my manuscript, it would be sent to a quality assurance department for final review and polishing. I would like to know who works in their QA department, because the "polished" versions returned to me are filled with glaring issues and don't match the manuscript I approved. I cannot get a clean, professional document out of them, and at this point, I doubt I ever will.

I continue to submit emails asking for information about the status of my book, but my emails are not returned. Even my email to David Zeolla, the president of Dorrance, has gone unanswered -- but he was very quick to communicate with me before I signed a contract and he encouraged me to contact him at any time with questions.

Here is the essence of my complaint: the company is very friendly until they have received full payment, and then they will ignore you.

I doubt that I will ever get a published book or my money returned from this company, but I hope others will read my review and reconsider this publisher. I am heartbroken because publishing a novel was a big deal for me, and I saved for years to raise the money to publish my book. Dorrance does not care about their clients; they care only for their profits.
Desired outcome: I would a complete refund and my contract torn up so I can proceed with another publisher.
Dorrance Publishing
-
Book Publishe April 2013-Every black mans struggle by Sgt.james Willis
My Book Every Black Man's Struggle was published April 2012 and I have never received payments for the Book Sales or Reports on the book in 8 years.The book has sold world wide and I continue to receive statements with my name on them yet someone else Book sales.I have reported this to Dorrance numerous times in 8 years and get no return explainations or sales reports.I have asked my lawyer to sue Dorrance Publishing Company in June 2022.I think this is a disgrace for a honorably discharged veteran who served in Viet Nam War
Desired outcome: I want the sales reports over 8 years and monies sent to me for sales by your company of my book
Dorrance Publishing
-
Service/Customer Service
I am really upset and frustrated I spoke to someone yesterday in regards to this. Informed her that I left message and sent email weeks ago because in the portal it showed my payments start July and it showed duplicate payment for that month. She told me that was incorrect but confirmed my payment would begin in July. Now there is a email about payment in May. I do not have that and didn't plan for it because of what I saw on the portal. Not happy with the partnership we have so far, can't get anyone when I call, error with my name and this inconsistency with the billing. All of this is reason to reconsider our agreement.

I need someone to contact me today.

Sent from my iPhone

On May 20, 2022, at 11:03 AM, Sara Lewis wrote:



Dear Clarke, Ethel,

You might have missed the payment date and the invoice is now overdue by 9 days.

----------------------------------------------------------------------------------------

Invoice# : INV-083755

Dated : 05/11/22

----------------------------------------------------------------------------------------

Due Date : 05/11/22

Amount : $525.00

----------------------------------------------------------------------------------------

Not to worry at all ! View your invoice and take the easy way out by making an online payment.

If you have already paid, please accept our apologies and kindly ignore this payment reminder.

Regards,

Sara Lewis

Dorrance Publishing Company, Inc

Vickie Kowalecki

Accounts Receivable--Dorrance Publishing

[protected]
Desired outcome: Sara Lewis called me and was disrespectful not giving me an opportunity to speak. I need someone above her to contact me and to work with someone else.
I requested a cancellation of the contract still no response from Sara.
Dorrance Publishing
-
Liars - rip off
Dorrance was a nightmare. I sent them my manuscript One Child Alone. Dorrance published my book in August 2021. To date, I received no royalties. They said no book was sold. That is a lie. I know of the number of books my boss bought for his daughters, friends, and more. I have a list of the people who bought the book, yet Dorrance gave me no royalties, stating no book was sold.

Dorrance is very disorganized and in my opinion liars. I do not recommend Dorrance to any new author. I have documents to file against them.
Desired outcome: Refund, an account of all books sold in detail so I can check it out.
Dorrance Publishing
-
Book
Once they get the money they don't give a damn about you. They put a nonsensical price on your book without any coordination or consulting with you. I would not use them in the future. The worst company I have ever worked with. Not friendly or helpful people. You are on your own, all they do is refer you to the contact they are not your consulting friends in your publishing work. Worst than the worst.
Dorrance Publishing
-
My Book Dancing the Two Steps was published in 2016 and is being sold on amazon and todate I have not received any royalties.
My book needed NO WORK. I designed the cover did all of the illustrations and gave it to Dorrance Publishing, they made some changes to the bio and the book was "published." They claimed the book had no sales when I would follow up and I needed to market it myself even though I paid them over $4, 000.00. However, I have received calls from buyers of the book.

Michael Knapp would not even take my calls. It has been five years and I have not received any royalties.
Desired outcome: I would like Dorriance to remove my book from amazon so I can!
This review was chosen algorithmically as the most valued customer feedback.
july1 to july19 not returning any phone calls, only a prerecorded message on any phone number I have used.
Read full review of Dorrance Publishing
This review was chosen algorithmically as the most valued customer feedback.
I purchased 3 copies of the book. They are incomplete, only contain11 pages. The rest of the pages are blank. Lunita Williams [protected]@aol.com
Read full review of Dorrance Publishing
Dorrance Publishing
-
Have not received payments.
I paid Dorrance Publishing for their services on 08/19/2010.
I am the author of Inside Out
ISBN: [protected]
EISBN: [protected]
In 21 years I have only received $15.08 in royalties and Dorrance Publishing has made no attempt to pay me as per their contract.
In 2013 I attempted to reach them and received nothing but a run around.
I have been told that my book has not had enough sales to warrant payment?
I want detailed records of the sales logs for the last 20 years.
I have records that show sales and have even bought my own book on Amazon therefor I know they are being dishonest and I would like them held accountable.
Sincerely,
Michael S Davis
Desired outcome: I want the money they owe me!
Dorrance Publishing
-
Land of the rivers by charles david poole
PRICE. You have priced my book at $18.00. It is a 244 page paperback book and should be available for a lot less. $12.00 would be high. Why not something like $10.00? After all, if the book sells, you make money. And if the price is made reasonable, perhaps Barnes and Noble would stock it. As it is, nobody will touch it.

Also, after I was assured four times by two different people that my book would be sent to my local bookstore, it never was. I cannot help questioning whether your company ever intended to sell my book, or was your intent simply to get my up-front money and go on to the next writer? I have four more novels ready to print, but I will not consider using your services for them under the present circumstances.
Desired outcome: reduce price and resubmit to major booksellers nationwide.
This review was chosen algorithmically as the most valued customer feedback.
I published a book with Dorrance a few years ago and they have not sent me anything kind of payment yet. Every time I call and ask them about this they always say that your book has not sold enough copies for a payment to be made at this point. What? I don't care if my book only sold one copy. Pay me for that one sale. I've sold a lot more than one copy...
Read full review of Dorrance Publishing
This review was chosen algorithmically as the most valued customer feedback.
I published my book with Dorrance/Rosedog in 2005. Things were going along pretty well until they signed on with Amazon to sell my book. Since then, I have not been paid for ANY of the books sold on Amazon. Rosedog Publishing swears no books have been sold, but I know of so many books being bought, the months they were bought, places, people, etc. I even...
Read full review of Dorrance Publishing
This review was chosen algorithmically as the most valued customer feedback.
When I submitted my book for them to publish I was told it would be out on February 17th in my contract. Now they are saying that the process will still be going all through summer. On top of that I was told I missed a payment in which I did not. I had to send a screen shot of my bank statement. This is bull crap. Had I known it would take over a year to...
Read full review of Dorrance Publishing
This review was chosen algorithmically as the most valued customer feedback.
Dorrance Book Publishing charged me $899 for the publishing package they advertise. In addition they charged me $1320 for editing which was remarkably poor, and another $120 for "gallery editing", that was so unsatisfactory after more than six months of working with them I went to another company.
Read full review of Dorrance Publishing
This review was chosen algorithmically as the most valued customer feedback.
When i was a child, I was the outcast of the school, nobody would talk to me and they always ignored me. These terrible memories inspired me to write about it. When I saw that Dorrance will review and publish your book for free, i turned to them. I went through the long process of writing my book. Finally, I got a letter in the mail saying "We will be...
Read full review of Dorrance Publishing
The complaint has been investigated and resolved to the customer's satisfaction.
This review was chosen algorithmically as the most valued customer feedback.
Dorrence found me by a manuscript that I sent in to be copyrighted. After they viewed my manuscript I was contacted by mail. They stated that they would like to publish my book. I was very excited immediately I sign on the dotted line. And sent in 500.00 dollars to get my book started. They put me on a payment plan.They sent me the style of my book and the...
Read full review of Dorrance Publishing
This review was chosen algorithmically as the most valued customer feedback.
For novice authors who may not be aware of services that research publishing companies and watchdog authentic publishers, the receipt of a personal, signed letter from a publisher is exciting, but one doesn't know until the third paragraph they are not a commercial publisher and it's just another plea for the unrepresented author to spend money. These...
Read full review of Dorrance Publishing
We are here to help
16 years' experience in successful complaint resolution
Each complaint is handled individually by highly qualified experts
Honest and unbiased reviews
Last but not least, all our services are absolutely free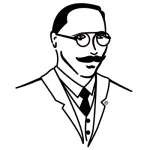 Dorrance Publishing contacts