Xlibris Publishing complaints
60
Xlibris Publishing
-
Scam book services
Hello , i have been ripped off by exlibris and partners, like everyone eles. they made a lot of promises but they did not keep. More than 4 years have passed and they told me that i sold 1 copy, of Author of the storm by bloodhive. i tried to get them to increase the price for my book to $1000 so they wont get any sales but they told me that if i wanted to do any changes that i would have to pay $200. Other publishers have told me that my book is generating lots of good reviews , if you know how to see the actual sales of my book please let me know. i heard you have to be a publishing co. in order to see accurate book sales. thank you for your time. [email protected]
Desired outcome: i have had offers to buy my book
Xlibris Publishing
-
I would like 100% royalties plus 10% for pain and suffering.
I paid them for a service for which they have not provided under their own contract. I haven't been paid for the first quarter of sales nor do they themselves have the correct information they have released to me. They changed the contract without my approval. I've contacted them numerus times to only get several different answers to why things are the way they are. All of which are lies and transparent in the forum they are and continue to be deceitful!
Desired outcome: i would also like an immediate sist and desist on Xlibris using are making any monies on my works or anything to do with my book "Memories and Regrets" by me "David Soboleski"
This review was chosen algorithmically as the most valued customer feedback.
My name is Gladys Robinson. I'm a scam victim as well! 2009 paid Xlibris over $6,000 for publishing service including video trailer and never receive anything until I just ordered my own book for $19.99 last month January 2022 and they posted a $5.00 royalty payment but come to find out my book is online everywhere. I definitely want to join in on a cla...
Read full review
This review was chosen algorithmically as the most valued customer feedback.
This is an updated info about Xlibris class lawsuits, I no longer have access to the email I created the original complaint with, phone number to contact me is still the same 305-814-3197. Please leave a message when you contact me, or leave your email below so I contact you. Please, I will contact you A.S.A.P. since the messages are overwhelmed. This i...
Read full review
Xlibris Publishing
-
Book publishing
In 2015 I paid Xlibris to publish my children's book "The tails of Jasper Johnson" Jasper learns about stranger danger. Since that that I have never received any royalties or any financial reports regarding book sales. This company is a fraud. They are still publishing and marketing my book. I wish to have all monies I have paid to Xlibris for publishing fees reimbursed to me as well as all monies for all book sales.
Desired outcome: Reimbursement for publishing fees and all money from book sales.
Xlibris Publishing
-
No royalties, no reply to questions
I have unfortunately dealt with Xlibris twice now.
They harass you to sign up and once you do and pay them - you rarely can get any response on questions Or concerns.
I have sold books to many friends and acquaintances / yet have only received Pennies as a royalty. Their website for my sales has not been updated since April of last year although I would not trust anything they post anyway.
This company has scammed me twice- I want to be sure people are warned not to use them!
Xlibris Publishing
-
Scammed and stolen book.
I lost 23, 537.00 to these lying scumbags after purchasing two packages that did nothing. This was back in August and I am still fighting to get the rights back to my book. I followed the contract to a T, mailing them a hand written letter with a signature to authorize termination and cancelation. So far they have been fighting their contract, doubling back on a contracted refund and still trying to publish my book. I have not had any luck on finding a lawyer that will take on this contingency case. Please if anyone has any advice they could offer, I'd sincerely appreciate it.
Desired outcome: Refund, cancelation in full and ultimately termination of contract.
This review was chosen algorithmically as the most valued customer feedback.
Apologies for all caps. Disbaled person typing. Also, I have broken some of your rules, please take into account that my 28 chronic health problems include depression, general anxiety, panic attacks, agoraphobia, ocd, toxic perfectionsionism, and imposter syndrome. Xlibris review friday 24/12/2021 Since my son nearly died in 2016 from gbs, I had a mental...
Read full review
Xlibris Publishing
-
No Royalty payments in 8 years
I published a book entitled "Taking a stroll with Mr.Sidewalker" in 2013 my book is currently stocked and has been sold by various different companies Walmart, Amazon. Goodreads, Barnes and Noble, E-bay and several other resale sites rated 5 stars by readers and I have yet to receive any documentation from anyone from Exlibris that provides numbers of how many books have been sold by these companies nether have I received any royalty payments in 8 years.
Desired outcome: Certified copies of documented reports of sales from all of the entities mentioned concerning the sales made in the last eight years and to receive my royalties for the past eight years.
This review was chosen algorithmically as the most valued customer feedback.
I have published two books with Xlibris: Spiritually Single In Sickness And Health: A woman's guide to healing at a soul level, and a Children's book: Where Is My Luggy. I was very happy with results and proud of my work. Both books were to be a series of three books. After the first two were published, I paid in advance for the other four. I did this in...
Read full review
Xlibris Publishing
-
URGENT DEMAND FOR MY ACCOUNT DETAILS with XLibris immediately forwarded too my email address [email protected]
my project Book ID is 836183 and I think that I am being ripped off regarding the money I paid for supporting the publishing of my book and I have made one payment too Xlibris AU of $484.37 au on 7 October 2021 and i am not willing tooo make any other payments until I can receive written conformation that this is a legal transaction,
My EMAIL address is [email protected]
Desired outcome: confirmation that I am not being ripped off.
Xlibris Publishing
-
My book "confusion in the aftermath"
I've contacted them about residuals on sales and they advise me to check the reports. The reports say "o" sales or the report is not found. I received 2 or 3 residual checks totally under $10 total. After 11 years I find this hard to believe since it is available on Amazon, Barnes and Noble, e-books and Kindle. Thrift books has 2 used copies available. The book is listed for 19.95 paperback and 29.95 hard cover. I'm of the belief that Xlibris is keeping my royalties. how do I go about getting some resolution to this? something is just not right.

Barbara Somerset, email [email protected]
Desired outcome: To get paid my royalties!
Xlibris Publishing
-
Xlibris, disttributes my book (corruption and human development in africa) and not paying the royalties
Hi, my name is Jacques P Nguemegne. I wrote the book with the title of'' Corruption and Human Development in Africa'' in 2010. This book was printed by X Libris Inc and published in 2011. I must insist on the fact that Xlibris and I agreed that they were going to print the book. They were not supposed to distribute the book . For the printing job I paid them more than US$ 1, 000 and, I received 20 copies of my books. To my astonishment, I later found that they were distributing my book all over the world. When I called them and complain about this they never listen to me or stop selling my books. Except for some 10 US$ check received and returned to them, they had never bothered to pay my royalties. Please, I would love to be part of thIs Class action Lawsuit :
Contact : Jacques P Nguemegne
cel. Ph. $03-903-1493
e-mail. [email protected]
Thanks
Desired outcome: Be considered as a plaintiff and member of the class action lawsuit against Xlibris inc
Xlibris Publishing
-
$1000.00 paid. Nothing published.
Xlibris representative name JIM repeatedly telephoned in 2017, 2018, offering deals to publish my book.
'I declined their offers and self-published my book in 2018. They kept calling me in 2019, and then I accepted their 50% off offer. They asked me to pay just under AU$1000.00. I paid in four installments.
They spun the offer, saying they have "PROFESSIONAL" graphic artists, professional editors, and professional book publishers.
When I had paid all four installments, then they requested fro my manuscript.
Then I was given details were to wend the manuscript, and a person would reply to me one week later. It went on and on from one person to another person and asked to resend the manuscript again. Finally, it settled to one person to review the manuscript and get it into book form.
I was told they had people that could design the book cover. They showed me their samples of my book cover, and it was complete crap. No way a professional book cover designer.
I created my book cover after seeing their samples. And submitted that to them.
Then they asked me for the book content picture copyrights. So I sent them to them.
They replied by saying that the book images have been verified.
And they asked me to approve their version of my book manuscript.
I had to sign the request saying that I had approved the XLIBRIS version of my book manuscript.
Once I had signed it. Maybe one week later, they sent me an email saying that the images in the book are from Wikipedia and not acceptable for book printing even when the images were public domain.
So I replied to XLIBRIS, saying that the previously approved version of the manuscript is now VOID if they won't publish my book.
They did not reply.
The XLIBRIS system tricked me into signing the manuscript before it was approved ready for print.
And they refused to backtrack the book manuscript verification process, back to NOT VERIFIED.

I have sent many emails to JIM, and sent emails to CHERRY and another person who sent me emails for advertising the XLIBRIS book.
They have not REFUNDED MY MONEY, NOR HAS THE BOOK BEING PUBLISHED.

It has been over 12 months since I paid the money.
Horrible experience. A SCAM.
XLIBRIS are PROFESSIONAL SCAMMERS OR CON MEN, NOT Book publishers.
Desired outcome: REFUND MY MONEY
Xlibris Publishing
-
Publication of my book complaint filed BBB #12716839
Therefore, if Mr. Walden would like to proceed with a refund, he is entitled to 50% of the package price of $2000 or $1000.
We are committed to continue working with Mr. Walden on the publication of his manuscript. In order to proceed, he can review the edited manuscript and accept or reject any changes made. Then return the manuscript and it will be moved into the production phase to create the interior and cover files.

I have decided to take half of the $2, 000 which will make it $1, 000 to be paid to me as soon as possible and the cancellation of our contract. Please respond as soon as possible
Desired outcome: I hope that you horner your agreement as soon as possible
Xlibris Publishing
-
Xlibris not living up to contract
I was talked into using your company by Leila Davis last January I paid more than $2, 000;00 for the premium plan. This I paid in full by March 8th, 2021 with an understanding that because I had paid in full my Book would be completed within 90 days. Since that time I was assigned to a Ms. Louise Panelo my Book What my grandma told me that has an assigned number 825130 I have asked for updates many times and was told I would be getting editing done shortly. Now I just got an Editing and it looks like it was done by a grade school student. I'm a 79yrsold black Disabled Vet and told them I didn't want delays that is why I was paying upfront. Since waiting I have discovered that your publishing company has had this and other serious problems before with complaints filed with the BBB. I am demanding my full refund immediately. If not I will be forced to file with the BBB and go public on Facebook. I have noticed that others have
Desired outcome: Full refund immediately.
Xlibris Publishing
-
Unpaid royalties
I have contacted Xlibris Multiple times requesting my Sales and Royality Reports to no avail. I paid Xlibris for their services. To Publish my work. It's Only the Truth America, which speaks on The injustice of Americas Captive Descendants/as others call us African Americans. My Book sold out on Amazon at least 4 times. What do I do to collect what rightfully belongs to me?
Desired outcome: My Royalities
Xlibris Publishing
-
Book
Xlibris is a criminal organisation. Every author needs to stay away from them. You will receive no royalties and be charged for fake unnecessary marketing packages. Xlibris is, according to another company, a sophisticated invisable deception. Everyone stay away from the criminal company Xlibris. I'm trying to bring them to justice - does anyone have ideas how to do this. I hope they burn in the imaginery Catholic hell. STAY AWAY FROM XLIBRIS, they are scammers.
No royalties after 9 months and sweet talked into buying unnecessary marketing packages. No accountability or communication. The only time Xlibris contact me is to sell unnecessary fake marketing packages. Xlibris is definately a Filipino scamming organisation. I have taken all my business to Book Trail Agency and NEVER want to hear from the scamming criminal Xlibris [censored]s.
Xlibris Publishing
-
Royalties Scam
So now they are scamming me out of money.

You are currently enrooled in the 100% royalty program. For paperback, you will receive $12.84 per book sold on the Xlibris website and $4.69 for books sold through other retailers. For the hardcover, you receive $18.63 for books sold through the Xlibris website and $4.71 for books sold through other retailers. This program started in January 2021 so any Q4 2020 sales will not include the 100% royalty program
Desired outcome: 100% royalties on all sales per agreement, not Jan 2021 cheating scam. My agreement was signed in 2019.
Xlibris Publishing
-
no royalties
i published my book with them in 2012
i havent recieved royalties for years
they claim its because they cant send sterling cheques
i live in Ireland so do not have a uk bank account
i accepted they could send US dollar cheques, but still no royalties
they say i need to fill in a US or UK tax form, i have told them i live in Ireland and do not have either tax number and they wont accept my Irish tax number
i want to pull my book from them and get it published with someone else, they will not help me with this, always saying i'm contacting the wrong department.
I feel they have scammed me and are just taking all profits from my book for themselves
Desired outcome: pull my book from them and get my royalties to date
We are here to help
16 years' experience in successful complaint resolution
Each complaint is handled individually by highly qualified experts
Honest and unbiased reviews
Last but not least, all our services are absolutely free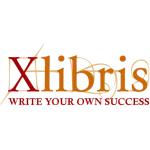 Xlibris Publishing contacts