Bottom Line complaints
150
Bottom Line
-
BL YEARBOOK 2025
Stop and decease sending notifications about above said book! This book wasn't sent to my father EDWARD MURPHY! At 8124 E des Moines st mesa az 85207, amount $54.09. My father has been deceased since 3/26/2021, i have sent several correspondents to you about my fathers status which you seem to ignore? If you keep on harassing me about this so called book you have sent him, i will see you on court for mail fraud, harassment and i am getting PTSD from all the harassment . Under AZ state law you must cease and desist once I have proven this book that you said was delivered, you have a copy of his death certificate. That is the proof on my side. You have no proof it was sent forward? So leave me and my family alone! Account 21714456 ship date 11/02/2021. As you can see this book you claim that was sent out was several months after my father passed! S T O P sending me harassing mail now! This is your last warning before my Attorney gets involved!
Desired outcome: Stop harassing my family about your nonsense BOOK!
Bottom Line
-
On January third 2022, we purchased a defective 27 cubits ft . Refrigerator
The LG 27cubit ft side by side refrigerator was delivered to my house and the delivery people set it in place and plugged it in. I removed the food from my small kenmore chest freezer and filled my new LG side by side refrigerator and I was so proud of my new purchase. Since my old small chest freezer was old I threw it out. And a few days later I went to my new LG refrigerator to get ice cream. And all my food had ruined. You see we purchased this refrigerator to put it in the garage as a backup for our French refrigerator. Now we have been without a second refrigerator for over a week now. I would love to recover some of my losses.
Desired outcome: Recover some of my food losses.
Bottom Line
-
Free book???
I received this book supposedly as a free gift ...took a picture of the Box that even said that. Then a couple days later I get a bill for $49.16.
I would never spend that much money for book like this. I wish I had not opened the carton and thrown the carton away otherwise I would return to sender. How can I get my money back or out of this invoice which is a scam.
Desired outcome: Total cancelation of $49.16 is my desire
Bottom Line
-
Bl Heal the Breakthroughs 2022
I received a book i did not order and I send it back the next day So why did I get a bill for a book I did not order and send back Maybe I should Contact the Better Business Bureau I am not paying for a book I did not order not order and I send Back Theresa Krueger 185 Jones Lane Junction City Ky 40440 Cancel My account 14801161 I contact a a different Bottom Book address and they said they would take my name and address off the mail list so why the Bill
This review was chosen algorithmically as the most valued customer feedback.
I bought a book from Bottom Line in 2019. I was disappointed! The information they promoted as "new discovery" was one pill for my vision I had been taking for a while. But, OK. My surprise was next year, I received another unsolicited book. I just can't believe the abuse with older people for whom sometimes to find a way to return and item, is not so easy...
Read full review of Bottom Line
Bottom Line
-
Unsolicited order
I received a Bottom Line Personal thank you for my order and an invoice saying they would send my free gift and 18 issues of the magazine. I DID NOT ORDER THIS AND HAVE THEM ON HOLD AT 1-800-274-5611 and the hold time is excessive. I will send the invoice back to them as not ordered and do not send me anything.
Legally this is known as an unsolicited order. If I receive anything from them I will not need to pay for it and will take them to court is they try to collect any money for this unsolicited order.
These bottom feeders are disgusting and need to be taken to account.
Their mailing address is Bottom Line Personal PO BOX 8535 Big Sandy TX 75755-8535
Again their phone number is 1-800-274-5611
They are part of Belvoir Media Group LLC at (203) 857-3136 ask for Ron
Desired outcome: Have no further reason to contact me. I do not want to do business with them
Bottom Line
-
Unsolicited bottom line yearbook 2021
Received a notice from Bottom Line today regarding the subject yearbook. It provided a toll free number individuals needed to call to cancel delivery of the yearbook. I spent a great amount of time on hold waiting for someone to answer (assuming someone actually would answer). Reasonable procedure would be to simply have an individual enter identifying information to a robotic operator to cancel mailing of the yearbook. I do not want to receive or preview the yearbook. I do not want it sent to me. I did not request to preview it and I will not return it if it's received. My email address is [email protected] and I can be contacted there or at 915-587-0002.
Desired outcome: No further books or other materiel sent to preview unless specifically requested in advance.
Bottom Line
-
Received book I didn't order
The Ultimate Women's Guide to Beating Disease and Living a Haappy Active Life 2021

Send a return label:

Mary Lou Weseli
7454 Norma Jean Drive
Indianapolis, IN 46259

I am going to the Better Business Bureau about this mess.

You've got to be kidding me, my message has to be 350 words in order for it to get the attention I am requesting. You guys are the lowest of the low!
Bottom Line
-
Company will not send return label(s) for 2 books
Customer Service will not respond to request for return labels so two books may be returned.
This has gone on for over 8 weeks and these books were not ordered! There are NO ORDER NUMBERS ON
RECEIPT IN BOX!
Bottom Line
-
Book delivered that was not requested.
'The Ultimate Women's Guide To Beating Disease' book was shipped to me without my permission or request. It arrived in a orange box marked "We know you're asking what the heck is in this orange box...Just take a free look ... We think you will like what you see!
I do not want the book but I will not take time and money to return. I am disabled and must depend on others and will not 'ask' them to return an item I did not order.

If I receive a 'bill' for this item, it will not be paid.

So, if you want the book returned, send box and label that can be used for pickup at my home. Choice of shipper will be up to you but they must pickup.

Marilyn Talbert
Account # 00013989025
Bottom Line Books
USPS Tracking #9241 9927 0098 9496 5618 53
Shipping date 3/2/2020
Left at front door (which I seldom use) and found on 3/12/2020 when a neighbor came by.
Bottom Line
-
Unsolicited books/collection action notification
My father is blind and can't hear. Bottom Line Books repeatedly tell me they have spoke with my father and he ordered books/subscription (which is impossible! i.e. blind/deaf (The only number there is to call him is MY CELL! which I have on me 99% of the time LOL). Now, for the past year, they continuously are sending collection letters re: books he/I have not received!

BEWARE of this company. They target elderly people - but I am not elderly and will be just as harassing to Bottom Line Books as they are to my blind/deaf father.
Bottom Line
-
not getting what was told
I subscribed to bottom line health because the additional pamphlets was to have a cure for hemorroids. That was my only reason for subscribing. I never recieved the ad

Ditional pamphlets, nor could I find this cure in any of your literature. I amjust paying for your 2020 book, which doesn't say antjing on the subject either.

Elaine klisiewicz

[email protected]
Bottom Line
-
returned book to still being billed.
Book was returned to 1 Returns Way Des Moines IA 50982 via USPS Media Mail. Mailed on 28 Oct 2019. Tracking #9449010200830381185639 is applicable. Book was mailed to my spouse: Judith Samuels. She does not want the book and that is the reason for the return. She Does Not have a email address which is the reason I am providing this information. I respectfully ask your assistance in closing the account #0013906102. I have her full permission to ask for the account to be closed. Thank you for your assistance. My email: [email protected]
Bottom Line
-
bottom line health book
I returned the subject book a week ago for which I paid over $10.00 postage. Another book just arrived this week. What am I to do with it? Return it for another $10.00?

Another issue: I paid for my Bottom Line 2020 Yearbook on 11/21/2019, check #048808 in the amount of $51.94. I continue to get requests for payment.

Marty Josephs
Acct. #7572787
30 Kalamath St.
Denver, CO 80023
This review was chosen algorithmically as the most valued customer feedback.
Received book on Nov.2nd 2019 and returned it the next day and USPS indicated it received on 7th Nov. DES MOINES, IA. address and they still billed me for the book in today's mail even after I had indicated on line to remove my name and address from their files and close my account as of Nov. 2 to no avail. Received a bill today 2 Dec.2019 for the book with...
Read full review of Bottom Line
Bottom Line
-
btom yearbook 2020
I received an invoice for this book which I did not order. I have no idea where the book was shipped to as I have moved and left my new mailing address with the post office months ago. They seem to take it upon themselves to ship this book out yearly. I have no intention of paying for this book. If I had received it I would have sent it back. Most of the information in their books I can get off of the internet.
They need to be held accountable for their unsavory practice of mailing books out, hoping the consumer doesn't remember ordering them.

Madeline Leigh
This review was chosen algorithmically as the most valued customer feedback.
I've gotten 2 letters about me not paying for a book I ordered. The customer service manager said that they had not received payment, and that the Post Office said that I had moved with no forwarding address. NOT TRUE!! I have made all 3 payments and I have not moved. I have proof on my bank account that the payments were made. You cannot be trusted. DO...
Read full review of Bottom Line
This review was chosen algorithmically as the most valued customer feedback.
I received the Year Book that I did not order. Since I opened the box, I could not send it back. I had to mail it back. This happened before and it cost half the amount of the purchase price of the book to send it back. Please take my name off your mailing list and never send me anything (books or advertising) again. It will all be returned marked as refused. Your practices are unethical.
Read full review of Bottom Line
Bottom Line
-
books I did not even order
My elderly mother received a box of books - unsolicited by her - in the mail. Suddenly, she's been reported to a credit agency for non-payment of these books that she never ordered. Now I have to spend my time trying to unravel this scam. I think the credit agency is working in collusion with bottom line books to scare and scam people into paying for unsolicited / unrequested items, in this case, books.
Next stop: better business bureau
This review was chosen algorithmically as the most valued customer feedback.
I have received the book ultimate womens guide 2019 and received the billing for it in the amount of, $53.45. My account number that was assigned to me is #24946022. I can either split the bill up into 4 installements. But the crux of my problem is I did not want nor have I ordered this book. I want to ship it back to you (please provide shipping label...
Read full review of Bottom Line
We are here to help
16 years' experience in successful complaint resolution
Each complaint is handled individually by highly qualified experts
Honest and unbiased reviews
Last but not least, all our services are absolutely free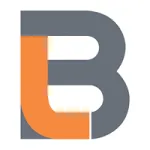 Bottom Line contacts