DISH Network complaints
1113
DISH Network
-
cancelled credit
I have been a loyal Dish customer for years. I have referred friends to Dish. I recently referred a friend and redeemed the 100 dollar credit to my account, which you can only use 10 dollars per month off your bill. My account got cancelled then turned back on all in the same day, so the credit I had was cancelled. Everything else on my account was still there. But the one credit I had on the account mysteriously is gone! Nobody can help out. If you are a new customer you get treated great! But if you are a customers of years they treat you like crap!
DISH Network
-
satellite
I can't watch all the channels I'm paying for because a tree is causing a partial signal block. We've had at least two technicians out for this issue and I even suggested to the most recent technician about moving the satellite to a different location and he had "reasons" why this could not be done. No according to him I must remove a perfectly healthy tree.

So I looked into removing the tree and that'll cost $600.00. I imagine that it'll be easier not to mention cheaper to change TV providers.

But because before all this started I liked DISH I tried contacting them (I'm starting to hate them now) - even mailed an actual letter to their headquarters over a week ago with no response. Conclusion - DISH doesn't care they'd rather lose a customer instead of making their technicians do their job!

I can't watch the MLB playoff games because of this. Honestly, I'm going back to cable (was gonna wait until spring, but now I'm thinking "why wait?").

At this point I expect no help/resolution I just wanted to post this as a warning to others considering DISH to rethink that because DISH doesn't care and won't help, but will not only expect you to pay them a for channels you can't watch, but will expect you to pay a fortune for keeping their service.
Oct 25, 2019
10:02 pm EDT
I thought I should come back and acknowledge that I finally received a response to my letter from DISH and they are coming tomorrow to actually move the satellite.

So unless they don't show as scheduled then we can consider my complaint resolved.
DISH Network
-
dish network
I called to cancel service because I'm in the process of building a new home, the lady I talk to to talked me into just pausing my service and paying only 5 dollars a month while being in pause. She told me that long-standing customers got better incentives for being loyal customers it sounded reasonable to me so I agreed to do this well little did I know that is not the case so after being on suspend and paying the five dollars a month for 9 month My service automatically resumed. my house isn't finished being built and I have not even had new service connected back at my house but all of a sudden I'm getting calls from a collection agency telling me that I owe $400 for dish that I have not received service but I called to try to get it straightened out and basically was told that there was nothing they could do about it so when I tried to cancel back in August and was talked into staying and paid five dollars a month and lost my credit that was due to me and then now being told that I owe $400 I will never use dish network again screwed me out of my credit and then tried to charge me for something I didn't even use. Not only did you screw me but I've lost a very loyal customer I will never do service with him not only did you screw me but I've lost a very loyal customer I will never do service with them again.
DISH Network
-
not providing good service
This is the fourth time since Fox Sports Detroit has been cancelled that I have sent in a complaint. I am missing the pre-season action of the Detoit Pistons. Regular season starts in 2 weeks. I am hoping that this dispute will be over by then. If not then you can add my name to the many customers who will sign up with another provider, even if I have to pay a penalty for getting out of this contract.
DISH Network
-
altitude
The entire reason I went back to cable was to watch sports. This year you decided that Altitude wasn't worth paying for even though so many people only want to watch the sports provided on that channel. What happened to good companies caring more about their customers happiness than their own bottle line? It's extremely sad that the big tv providers don't seem to care that their customers are missing games, all they seem to care about is how much that is going to cost. If I'm not mistaken the top people at these companies are so wealthy, while the people that are trying to enjoy something that they paid for aren't able to watch the games they want and sometimes are barely able to pay all their bills. Yet we still pay for channels we don't get. Anyone else see a problem with this. The rich only seem to care about how to become richer while their customers are suffering. So incredibly sad. Why don't you become the first company to fix this problem. Maybe you will even get new customers because you provide what so many of us want!
DISH Network
-
dish service
Since I have my dish tv from ending of August 2019 I've been having nothing but issue after issue and til this day nothing have been done about it. Everytime I call or text all I been hearing is you have to pay pay pay! They should have hooked up my service properly the first time and let me know my fees upfront. I need my service to be fixed ASAP OR IM CANCELING OUT THIS CONTRACT AND SUING! This is ridiculous I'm paying money for something that doesn't even work right! If I knew this is what I was going to deal with I would have never signed up to with Dish. No one is trying to fix the issue at all. This pops up at least 30 times a day! Nothing is being done by Dish!
DISH Network
-
horrible technician
This tech was really rude and stunk of marijuana. Very unprofessional if you ask me. He kept making derogatory remarks towards me. His name was Travarius Bobo. I remember the name because he kept telling me to look him up on Facebook and the last name reminds of a clown's name. I will surely be dropping dish network. This was the worst service I have ever had in my life.
DISH Network
-
bill is s10 higher than our usual amount.
We got our bill for monthly service. It was $10 more than our usual amount.
Our usual amount is: $94.52, and our bill was S104.96 this month. Why the increase in amount?
Norris Bussie
Account No. [protected]
We are new customers since April. We are not happy with the Dish in our living room. A voice keeps telling us what we are watching and it is annoying. Also, we can't get captioning on TCM, but we get it on other channels. What's with that. Norris is hard of hearing and needs the captioning. We watch TCM a lot.
Please let us know what is going on.
Note: We are not connected to the internet!
DISH Network
-
no picture
10/05/2019- Called for technical service. After waiting for over half an hour a customer service rep asked me to try different steps to correct it. I did but still no picture. So they referred me to a technical representativeHe could not fix it. So they said they would send a technician to my house. Scheduled me for Sunday the 13th a week away! Said they gad no closer dates for service.

What terrible customer service. To wait a week for a technician to come to my house is absurd.
DISH Network
-
dispute with fox sports, big ten, and who knows what is next
When can Dish Network and/or AT&T, and or Fox Sports be deducting the prorated $$ that customers are paying for their subscriptions. It isn't the subscribers fault that we're not getting what we're paying for. Ordinairily that would be called fraud or theft. I personally am not able to watch my Astros in the playoffs, & possibly World Series or USWNT. This sucks with all ya'll are raking in from consumers and advertisers.
DISH Network
-
tv programming
I love my your equipment but you keep dropping programming that I like (HBO, FOX). I have been unable to watch HBO for awhile now and this week I missed Thursday night football and the Oregon Ducks game. I'm afraid I may have to drop your services if my programming doesn't return soon.

Your negotiating tactics are very disruptive to your loyal customers.
DISH Network
-
fox removed stations
Your battle with Dish Network is ridiculous and I same the same to Dish. Get your head out of your pocketbook and place it back on the consumers.
Greed is consuming the American way of life and the people that get hurt are the ones that can do absolutely nothing about it.
You picked this time of year with so many sports teams playing to cut services.
WASN'T AN ACCIDENT RIGHT?
DISH Network
-
dropping fox
Its a crock that our sports package we pay for is missing the main channels we watch our games on. Get over being money hungry and get them back or review your prices because the package I pay for is now short multiple channels 🤬🤬🤬😡😡😡😡😡😡😡😡😡😡😡😡😡😡😡😡😡😡😡😡😡😡😡😡😡😡😡😡😡😡😡😡😡😡😡😡😡😡😡😡🤬🤬🤬🤬🤬🤬🤬🤬🤬😡😡😡😡😡😡😡😡😡😡😡
The complaint has been investigated and resolved to the customer's satisfaction.
DISH Network
-
local channels
We pay for local channels. WE WANT FOX BACK! You are still charging us for the package that we signed a contract on and you are in breach of contact. If the customers didn't pay dish network, you would cut off our service. We deserve better customer service for dish. Please give us what we pay for or we will be forced to find a new provider. This issue rest at the hands of dish network! Customer for over 16 years.
Resolved
Thank you for resolving this issues with FOX. Was happy to watch local football coverage today.
DISH Network
-
dish network service
I switched service from DirecTV to dish network after they removed CBS. Now in the start of football season you cancel fox. This is [censored]. I am very disappointed with this. Now I have a package that I pay for these channels but now you dont offer them. One would think you should then reduce my bill since I am no long getting the package I am paying for. Highly disappointed that the customer has to suffer for your company not making an agreement with fox.
DISH Network
-
customer service - moving installation
We contacted Dish over two weeks ago to have our services moved as we have moved. We were told we would have to wait until today October 5, 2019 for someone to come out between the hours of 8:00 and 12:00. I immediately questioned this as your company advertises someone will come out within 24 hours. With much frustration, we have waited for our installation day to have no technician arrive without our window. After calling to check the status of the technician I was informed by the representative that the tech May or may not show up today. I immediately asked to speak with a supervisor. This supervisor was rude and stated that they could give me a credit of 40 dollars for us not having services thus far and $20 for the inconvenience of the technician not showing up. This absolutely infuriates me being I've had to take off work today - cancel plans - and miss a benefit that cost me over $400 for tickets because your company is clueless and doesn't know what's going on or where your technicians is. I let this supervisor know I would be contacting the Better Business Bureau and also speaking with my attorney if install didn't happen today as I was advised being you've cost me money and TIME! This guy sent me over to a woman named Rose with ID JZH. She is rude and should be fired as she has no clue what is going on either and quite frankly is a smart [censored] to your customers. This is not appreciated! She informed me that "oh someone will be out now between 3 and 5". Yet again, now we are missing other events due to this inconvenience

Bottom line is - your customer service is TERRIBLE, and your TV service is just as bad. I want a supervisor or your legal department to contact me regarding getting out of my contract because quite frankly I don't do business with rude people and unreliable peop
DISH Network
-
fraudulent receiver return claim
I noticed Dish Network dropped my sports channels in July 2019. I saw they were having a dispute with the sports provider so I patiently waited for resolve. By August my favorite major league team was in the pennant race and Dish Network still had not resolved the issue. I then called about the issue and was told the channels would return soon and also rewarded 3 months of Major League Network free for 3 months to watch "highlights ". In August, after a long, heated sales pitch from their sales rep, I dropped Dish Network. I had to call twice to get my return boxes sent to my home for returning the equipment. I packed the main receiver, two Joey receivers, Remotes and the satellite Lan part and hand delivered to UPS for shipment to Dish Network. Now I get email stating my credit is being charged $50.00 for non return of a Joey receiver.

Vincent
DISH Network
-
removal of fox channels
I have been a loyal customer for over 10 years but you are about to lose me. I pay my bills on time and expect to have the channels I purchased. I purchase satellite TV so I can watch sports but every year you guys do this and cut off sports channels often during prime seasons. You need to get your act together quickly and restore the fox channels (including fox sports SW, Fox News, Local Fox affiliate, etc) or I am going to find another solution and quickly. I have had enough!

Signed, Fed up long time loyal customer!
DISH Network
-
removing channels
You have removed wwe raw and fox news and smackdown which you told me were in this package. After one day I find I do not have these channels. I do not want to watch lying news I want the truth. Get with the program and get theses channels back. Now I tried to submit my complaint and you tell me I dont have enough characters. what else would you like me to tell you that dish is messed up and not giving the public what they want. I see I am not the only complaint. Remember this is a complaint after one day of installing dish network. [protected] craig kizer new customer.
DISH Network
-
fox sports 1
I'm totally ticked off about this latest fox sports 1 cancellation. The major league play offs are starting this week and in the history of baseball I cannot ever remember being blacked out of yankee games. I plan to cancel dish net if this is not resolved by Friday. Absolute joke. You people could care less. Pay the dam premium. And further more was idiotic company dictates a complaint be 350 words. Your a joke for a company.
We are here to help
16 years' experience in successful complaint resolution
Each complaint is handled individually by highly qualified experts
Honest and unbiased reviews
Last but not least, all our services are absolutely free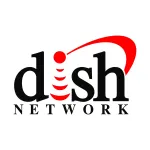 DISH Network contacts
DISH Network representatives
DISH Network / DISH.com
DISH Network / DISH.com