DHL Express complaints
397
This review was chosen algorithmically as the most valued customer feedback.
I have called DHL office probably more than 20 times to inquire as to why my package has not been delivered since I tracked it to their facility on 17th Dec 2010. I have complained severally, yet nothing has been done. Their call centre puts me on a merry go round with empty promises! First they said they had so many goods to deliver, they were...
Read full review
The complaint has been investigated and resolved to the customer's satisfaction.
DHL Express
-
dhl joke
hello i think this dhl becoming a joke ; im waiting for my 3 boxes from hk to brussels and i been waitng for more then 3 WEEKS . in the end they say they only find one box and they dont know where is the other boxes are .THEN THEY LOST THE INVOICE and keep saying Clearance delay ; till now they dont call me any more and they will just say we are busy please wait, i want to go and find their manager or someone and show him what it means to let someone wait and wait
Waybill: 2976385591
Resolved
The complaint has been investigated and resolved to the customer's satisfaction.
The complaint has been investigated and resolved to the customer's satisfaction.
This review was chosen algorithmically as the most valued customer feedback.
DHL Easyshop Egypt is rubbish. I was shipped a business sample that is worth practically 10$, and it was valued at 8500 le Egyptian pounds, and taxes of over 1700 le + 130 shipping. It was a custom mistake, and borderlinx rubbish placed a value (BY MISTAKE) of 1490$ USD instead ot 14$ USD!!! Everyone their is of no use, they don't help, and they only want...
Read full review
DHL Express
-
scam: triple customs dues
I sent a gift parcel via DHL Express from Mexico to Chile on the 30.10.2010, it arrived a few days later, 03.11.2010 in Santiago, and customs clearance began. I had previously had generally positive experiences in using DHL in Mexico and the USA, so I didn't expect any particular problems, though I'd never used them to ship to Chile before. The parcel had a total value of USD 200, and I included receipts of purchase with the parcel.

I contacted Chilean customs to check the duty payable... it took some patience, but after some misdirection I was able to determine that for the parcel with a total value of USD 200, the total payable should be USD 43... not a small amount, considering that several countries don't bother to levy duty on parcels of a clearly non-commercial nature, but I indicated that I would accept to pay customs charges, and waited for customs clearance and notification of the exact amount to pay.

Days went by, supposedly "Clearance delay" according to the DHL tracking page, until finally on 16.11.2010 I received a demand by telephone from DHL for USD 120! I asked for a breakdown of this demand, and I received an obviously invented breakdown by email. Among other mistakes, DHL didn't quote the percentages used to calculate the positions (that would have been much too convenient I suppose... they must have assumed I didn't do my research), and seem to have taken the rather unusual position that I should pay the "incrementables" for shipping and insurance that go towards calculating the FOB value, so having already paid DHL to ship the parcel to Chile, I should apparently pay for this a second time... nice one...

At this point I was already very suspicious... but not entirely clear on who might be pocketing the difference in the two duty calculations. I suspected Customs, who have a poor reputation, so I contacted them a second time with the specifics of the case. They insist that their total charges come to approximately 29% of the FOB value, which is broadly in line with their original estimate, so I am forced to conclude that the difference is going into someone's pocket at DHL in Santiago. As I said, a nice little scam.

To force the matter (which in my opinion is essentially blackmail, and most probably does not correspond with the actual state of affairs), DHL emailed me on 19.11.2010 to say that the parcel would be transferred to a government warehouse for abandoned shipments.

DHL has not responded to my complaint submitted 1 week ago, or the follow-ups I made since then. I will file a report of theft and extortion with the Chilean police when I am in Chile at Christmas.

I have the feeling someone at DHL thinks they're getting lucky this spring... I strongly suggest anyone shipping items to Chile take precautions.
DHL Express
-
poor service & lack of professional etiquette
On the 1st October 2009 at 12.45pm I caaled DHL offices for a parcel to be collected for courier right thru to Botswana. The lady serving me on the phone announced herself as Tisina. When asked to give the name of my physical address, i tried my best to pronounce the name of street and address which obviously i have difficulty with because the name is Afrikaans. The lady made fun of me and asked me that how on earth can someone be living in a farm and claim the place is in Polokwane. For starters i am not South African and cannot be good at pronouncing names like she can.

The second part was when she asked me if i knew the dimensions of the parcel i wanted to send. I asked her if i could call later and give her those, and at this juncture again Tisina told me there was no way i could send the parcel without dimensions. i then asked if i could go get a ruler to do this but was abruptly told off. Upon realising i was not amused with her filthy attitude she rushed to give me a reference number of 013729 and a price of R569.00 to pay if i was still interested in using their services and she hung up the line on my ear. This gal thinks she owned the company the way she talked.
DHL Express
-
delay in delivery
I had booked a gift for my Cousin for the eve of Ganesha Festival, the gift shipment was givent to the Great DHL Global Express, waybill no is 1132217461.

From USA to Reach India it took two and half days, it reached Bangalore at 5:30 September 10' 2010. From Bangalore to the Residence it takes more than three days! I bet no one will have this fast service!

When enquired the customer care, they say it will be delivered only on Monday, September 13'2010. Resaon is they are having Holiday on Friday and Saturday. What is the use of the Gift after the Festival?

Called couple of times to the call center and requested them, I myself will collect the gift from the Service Center, Nobody is there to open the Door! thats the answer I have Got!

Atleast on the special occasion they should have deployed some delivery boys to deliver.
The complaint has been investigated and resolved to the customer's satisfaction.
DHL Express
-
re-delivery
They left a card saying I had to organise re-delivery, but the delivery number and service centre code were not recognised online. The only other option they give on their website is to phone the service centre which I did and was on the phone waiting for someone to answer for 20 minutes. So I have no way of arranging re-delivery of my parcel. Terrible website, terrible customer service and an automated system that simply doesn't work. I will never use DHL again. Home Network are far superior in terms of price, efficiency and service. USE DHL AT YOUR PERIL!
Resolved
The complaint has been investigated and resolved to the customer's satisfaction.
DHL Express
-
terrible customer service
just wondering why DHL, when the package was sent to me in Argentina, didn't handle getting my item out of customs. Isn't that part of what I paid DHL for? I Wound up paying DHL I guess for processing some paperwork with customs, but I still had to go to the airport to pick it up and then I was charged for storage by customs. If DHL was really doing their job and expediting my package through customs then I would not have had to pay for storage by customs. I don't see why what was pay for shipping to DHL does not pay for expediting paperwork through customs. THis entire routine took nearly a day and I felt like a ping-pong ball at customs going from one window to the next to the next to the next. This is really pathetic service on behalf of DHL.

I wrote a similar complaint yesterday and I tried to update it but for some reason I couldn't.
DHL Express
-
unfair charges
I recently paid to have a package shipped via DHL to Argentina. I paid all of the shipping fees at the moment that the item was shipped. I am outraged that DHL wanted to charge an exorbitant amount for paperwork or processing fees when the item arrived in Argentina. below are the amounts, in Argentinian dollars, paid to customs and DHL. I can understand paying DHL another 30 or 40 Argentinian pesos but this is completely absurd and mirrors similar experiences I have experienced over the years which have left me completely outraged at having to pay exorbitant fees for processing by DHL in other Latin American countries.

DHL fees $225
Customs $275
Storage at customs (payable to customs) $125
DHL Express
-
bad customer service
I have sent a crate from Beijing to Berlin 3 weeks ago. I called DHL in China to make sure that they would deliver the crate to my office that is the back house second floor (and not only to the front door of the building) since I had a car accident and cannot carry anything. I also called DHL Berlin to ask the same information and both confirmed that I would receive the package directly at my office on the second floor.
They called to say that the package would arrive between 9 am and 12 am on Friday and again I made sure that it was going to be brought up since the only person in the office on that day was a small woman. I was told yes, it will be brought up.
The DHL man came and said he could not bring the crate up since it is too heavy and that she would have to find a solution herself. He left the crate outside in the back house. I called DHL and they said someone was going to come back and bring it up. At 12 the first woman had to leave so I paid someone else to come and wait. Every 2h I would call them to ask when they are coming. I was always told they would come but it might not be right away. I even said that two men should come since it real heavy but I was then told that if the driver managed to bring it to the front door alone that he will manage to bring it up 2 floors alone.
At 18 h the other woman had to go so I had to come in the office and wait. I called DHL to say I have dinner plans if the driver can arrive soon and I was told to wait and someone would come soon.
At 20h I called again and a very rude man said no one will come because the working day for the drivers ended at 18h and I have to find a solution myself.
To make an even longer story short I had to wait outside (at night) until I finally found 2 guys big enough to pay to bring the crate up. (I waited long since it was raining hard and bringing two strangers to my back office when I am alone is not smart). I was done with the hole thing it was 23h.
Since then I have called DHL 14 times and I always get the same answer someone will call you back today or tomorrow. It has now been 2 weeks. I also wrote 4 emails and not one single email reply. I guess they are waiting until I forget about it. Plus it cost money to complain by DHL. I have just calculated my Skype cost calling DHL and I am now at 30 euros. Here is another great way for them to make money.
Today is the first time in my life that I put something up in a forum as a complaint.
I am so tired of being ignored and I will not stop until I get fully reimbursed.
DHL Express
-
duty paid without my consent
My name is Aparna and I was expecting a parcel from Italy through DHL (my birthday present) consisting of a mobile phone and 2 artificial jewellery. I was supposed to recieve my parcel on 04-08-10 and when i called the DHL customer care to enquire regarding the delivery time the customer care excecutive told me that i will have to pay a sum of Rs.10, 987/- as the duty charge for the parcel. on further enquiry he said that DHL has already paid the amount and i cannot collect my parcel until i repay them the full amount.

When i asked him why i wasn't told about this charge before DHL decided to pay it, he simply said that its not his department and i need to inform customer care ( which was him).
If i was informed about this huge duty before DHL decided to pay it on behalf of me, i would have asked them to sent it back to italy.
And my friend in italy was charged a bomb and was assured that i wouldnt have to pay nothing in India.
I feel that DHl is trying to exploit their clients by charging this absurd amount in the name of duty without even consulting the client.

And one more thing, on 03-08-10 (previous day) when i got a call from DHL to inform me that i will get my parcel the next day he mentioned that customs clearence is over and no duty has been charged.
Kindly help me
Thank you
Aparna
airway bill number - 4369734456
Do you realize that i had an option of sending the package back to the sender if am not able to afford this absurd amount, all in the name of duty?
Anyways I got my refund from italy, so guess i don't have to protest with my government.
And thanks for your misleading information. am glad i read the post after my money was refunded. It would have been very discouraging otherwise. Anyways please try not to post on issues you are not certain about.
DHL Express
-
no status o fthe parcel while tracking it.
I have sent a parcel of weight 4.9 kgs from china yiwu to USA New Jersey. Dhl guys took the parcel on 20th july and till today the parcel is not reached to the destination and no status on the net for tracking number. My tracking number is 116 0251 120. Kindly see to it. To contact me my e-mail id is [email protected]
The complaint has been investigated and resolved to the customer's satisfaction.
DHL Express
-
n-form clearence
I (From Fischer Measurement Technologies (India) Pvt. Ltd. have sent one export consignment form Pune to Dubai in January 2008 by DHL Express, Pune vide AWB No. 1339826541. but after one & half year we came to know that the DHL has been not cleared the resp. N-Form (In Mumbai - BMC) of this shipment. from last 6-7 months I am follow up DHL Customer service in Mumbai via Emails, Phones but they are not giving me any response on this, we are regular importer & due to this non cleared N-form we are facing lot problem in transportaion the material from Mumbai to Pune.
We have given them all details i.e. N-Form No., AWB No., Invoice copy but still I have not received any positive feedback from them.
THis is very versed service, we are very disappointed with DHL...
Resolved
The complaint has been investigated and resolved to the customer's satisfaction.
DHL Express
-
false tracking data
The driver never visited my home yet he entered the false data into tracking that I was not at home.
I found out that I am not at home from my home computer moments he entered this scam.
10 days has passed and no second attempt from DHL...
DHL=TOTAL RUBBISH.
DHL Express
-
received damadged medicine bottle
I have ordered medicines from Amazon and subscribed in DHL Easy Shop. They provided me with an address in the US where my parcels should be shipped.
1- When it arrives to Egypt if invoices are provided they should pay its customs & sales taxes the value of the item although invoices provided sales taxes and customs dutees were multiplied by 5 and they forced me to pay they claimed that they made an attempt but failed.
2- they use either volumatic weight or real weight whichever higher, although the higher weight was considered the correct weight was 2.5 kg and they wanted to let me pay for 3 kg & paid then weigh it at home & got my refund with a quarrel from them.
3- & warest of all, they were 3 bottles one of them containg 500 tablets, seal was removed cover was broken and tables were scattered in their bag. see photos
DHL Express
-
poor services
Vary poor team managent, Poor or laxity amongest staff to perfprm their duties.
We requested our suppliers to use Dhls for some spares that we required very urgently, as our machines where stand still we thought that DHL would be the best, It all started with theta they can not send some to collect payment For IDF as in the past one of their BIKES had got stollen when they went to collect some payment who's office was in first floor, then we where told that they required more documents as the invoice which was sent didn't have the full details, thus we requested our suppliers to send us a commercial invoice with the full details. this was on friday. The next thing on monday we send one of our staff members to deliver their payment for the IDF with the required commercial invoice which had all the details i, e. item wise price wise, which i had also emailed to them, after two weeks when we noticed that the goods had still not been cleared because of non Doc. (the itemized commercial Invoice.) we made a very good follow up from day to day that is when they got seriouse started to follow it up. By this time we had already lost three weeks of production, plus the dead lines to meet. In the future I can never ever request any body to use DHL for services in kenya.
DHL Express
-
they refused to work with our company because of pressure from another competing company that threatened to stop their contract with dhl
We are a family company who used to ship with DHL.
Recently we broke the company and we became 2 companies. I contacted DHL to make a similar shipping contract to the one we used as a family. At first they sent me a sales person and things were fluid and I expressly told the sales person (MR. AYHAM) that I need a separate account for my new business that has nothing to do with the old company. He promised that the contract would be ready after 2 days. I called DHL after 3 days and the sales executive ( MS.ROUBA )said that my brother refused to have a joint contract with me ?!? I told the sales department that I was very clear regarding the separation of the 2 copmpanies and I told that to the sales person (AYHAM). She apologized for the mistake they made and told me the sales person would send the contract the next day. Two days passed and I called them and told that if they dont make the contract the same day that I would go their competitor ARAMEX. No one came and I made the contract with ARAMEX for a better price. LATER ON I FOUND OUT THAT MY BROTHER PRESSURED DHL THREATENING THAT HE WOULD STOP WORKING WITH THEM IF THEY ACCEPTED TO WORK WITH ME. SO IS THIS A REPUTABLE COMPANY OR A CARTEL ?
DHL Express
-
hidden fees, poor service
I got a phone message that DHL had a package for me. No phone number to call back, and the person that took the message wrote down the tracking number wrong. It took me three days of calling multiple numbers to find the person who had called me and why. No attempt from DHL to ever contact me again. And when I finally got through they wanted me to pay storage fees for the extra days and pay $20 to do customs paperwork. Isn't customs paperwork part of international shipping? All I was receiving was one textbook, which doesn't pay any sort of tax, but DHL had to find a way to get some money anyway. SCAM!

I've worked with most of the companies that do international shipping and NONE of the others have a problem delivering books right to your door.
DHL Express
-
bad customer service
To whom it may concern.

I would like to lodge a complain towards DHL service staff who attend the phone call. I wanted to send a few gifts to Norway. On 26th May time 12:30pm - 1:30pm I call the DHL hotline to arrange the gifts to be collected at a specific location at 3pm-5pm. I declare that the items consist of 2 t-shirt, a pair of shoe and a perfume as well as a box of chocolate. And this staff name "Willie" working at No.1 Tai Seng Drive, tell me to use Jumbo box and he code me the price tec.. BUT he didnt tell me that perfume can't be send! I was at the location waiting for thE despatch to pick up my items for almost 3 hours.. Yes I was slightly earlyand I waited patiently.. But to my surprise, WHEN I CALL DHL HOTLINE @ 18002858888 AGAIN TO SEE IF THE DESPATCH IS REACHING. THAN ANOTHER PERSON ASK WHAT IS MY ITEM ALL OVER AGAIN..THEREFORE I DECLARE AS PER NORMAL.. WHEN THE STAFF KNOW THAT I AM SENDING PERFUME, SHE SAY SORRY MADAM LIQUID ITEM CAN'T BE SEND.. I WAS SO ANGRY CAUSE CAN U IMAGING WHEN U WAITED FOR ALMOST 3HOURS AND ONE OF THE ITEM CAN"T BE SEND HOW WILL YOU FEEL. THE MOST INTERESTING PART IS THE DESPATCH DIDNT BRING THE JUMBO BOX ALONG? WHAT KIND OF SERVICE IS THAT? DHL IS AN INTERNATIONAL COMPANY AND THIS IS THE SERVICE THAT U PROVIDING? I HAVE READ THROUGH ALL THE COMPLAIN CUSTOMERS GIVEN AND I WONDER WHAT DID DHL DO TO COMPENSATE CUSTOMER... The tone and the way that WILLIE talk to me is not acceptable. Yes he apologise for his over look and didnt tell me about the liquid (perfume) cant be send.. But I am so piss off therefore I accept no apology.. HE SAY SOMETHING TO MAKE ME WRITE THIS EMAIL TO DHL.. HE SAY ROSE, THE WORLD WONT STOP BECAUSE OF U.. DOES IT MEAN THAT DHL DONT TREASURE ME AS A CUSTOMER? WELL I NEED A GOOD EXPLAINATION AND I LOOK FORWARD TO SOMEONE WHOM CAN REPLY THIS EMAIL. I WILL LOOK INTO THIS MATTER SERIOUSLY DUE TO THE ABOVE SENTENCE THAT HE MAKE. (NAME OF STAFF - WILLIE)

FROM : SOMEONE WHOM IS SUPER ANGRY & DISAPPOINTED OVER "DHL"
DHL Express
-
lost shipment
Dear DHL sSudi Arabia

I am Dr. Rasha Egyptian living in KSA. I am sending you this mail regarding my shipment (2488341984) that i have sent from Saudi Arabia by KSA special post to The Royal College in London UK on the 21 of March 2010 and till that very day it didn't reach its destination, not even been sent back. That shipment contained an application for sitting the exam of the 1 st FRCR, a copy of my passport and a cheque for the Royal College. Unfortunately I decided to send it through this service rather than ordinary post because the closing date of receiving application was on the 26th of march 2010 so i trusted this service due to its good reputation locally and internationally.

I adressed the college in order to check weather I was accepted to attend the summer sitting they answered the following

Dear Doctor,

Thank you for your email.

Unfortunately we have not received your application for the Summer sitting.  Did you send this via special post or courier service, if so you could try tracking it?

It is the candidate's responsibility to check before the deadline, as to whether their application has been received.  As per the guidance notes, we acknowledge the receipt of all applications by email, on the day they arrive at the office.

The deadline for the next sitting (Autumn), is on Friday 2 July.  Please inform us if you wish to enter this exam instead, and if so, we can amend your application form when it arrives here at the office.

Kind regards,

The Examinations Team

The examination office told me it's my responsiblity to check before the closing date and I trusted my courier service. And now i tried informing the service here in Saudi Arabia on the 11th of April and they told me that the shipment reached London on the 23rd of March. I e-mailed the DHL UK they replied me the following.

On Tue, 4/13/10, cfocus CFOCUS (DHL UK) wrote:

From: cfocus CFOCUS (DHL UK)
Subject: RE: Contact DHLitNow
To: [email protected]
Date: Tuesday, April 13, 2010, 3:31 AM

Thank you for contacting DHL UK.

DHL would like to assist you with your enquiry but cannot accept any direct request made by an enquirer outside The UK. This is how to obtain assistance in accordance with DHL's terms :

Contact the Customer Services department of DHL in your own country and request they start a 'trace request; enquiry to DHL UK for you.  You can locate the contact details for DHL in your own country here :

http://www.dhl.co.uk/publish/gb/en/information/country_details1/countrydetails.high.html

Please note that if you have already done this, but been advised to contact DHL UK directly, this is completely wrong and you have been clearly misadvised. Whereas we apologise for this, DHL UK is not responsible for the training standards of DHL in other countries. You need to ensure that you contact DHL in your own country, then ask to speak to a supervisor or manager in order to correct this problem.

Once DHL in your own country has opened a 'trace request; for you, their agents will handle all contact with DHL UK for you, and keep you advised of the outcome.

Please note that although we understand that your circumstances may be frustrating, attempting to contact DHL UK directly in this manner will only lead to further delays. We need you to contact DHL in your own country and make sure that they are handling the case on your behalf so that we can resolve the issue more effectively for you.

We request you not to cause delays to your enquiry by replying back to these emails. We cannot assist you unless we hear from DHL in your own country, on your behalf.

Please accept our apologies.

UK Customer Focus

Contact for DHL Customer Services:

DHL International (UK) Ltd
Millennium House
Argosy Road
East Midlands Airport
Castle Donington
Derby
DE74 2SA

Accordingly I waited to see what your reaction will be but till now nothing was done.
I am working in a foreign country, therefore it is not easy to arrange my annual vacation with regards to my exam, and I was allowed to take my vacation on june, that date corresponded with the exam date that I missed. Regardless the vacation and the fact that I have started studying and preparing for the exam, I booked a hotel and an air ticket and cancelling both will cost me, besides my UK visa will expire on August 2010, so it will cost me more money, effort and time to apply for a new one.

Additionally, I tried to stop the cheque from the bank but they told me it is not possible to take my money back before 6 months. And in 6 month I will be in my home country so I wont be able to take my money back, besides I can not afford now to pay for the next sitting as it cost a lot of money and I have lost a lot of money lately. So again I am about to lose another opportunity to attend my exam. This exam represents my future and it is very important to me.

The college has held me the responsibility of losing the opportunity to apply for the exam before the deadline. And I hold you the full responsibility concerning this disaster I am enduring lately. DHL Saudi Arabia is in fact a branch of DHL global, and as DHL UK is not responsible for the training standards of DHL in other countries I guess that DHL global is.

Finally, I hope, after more than a month, that your honorable service can reach DHL UK enquiring about my shipment that one of your employers has simply declared to me " it's lost " as if it is a normal thing to lose a shipment in DHL. Please find my shipment and deliver it to its destination as soon as possible and do not make me lose applying for the next sitting as well.

I have sent your office many times with no respond. I hope you would respond this time or else I will have to make an official complaint and a legal action.

Best Regards

Dr. Rasha Mahmoud
E-mail:  [email protected]
We are here to help
16 years' experience in successful complaint resolution
Each complaint is handled individually by highly qualified experts
Honest and unbiased reviews
Last but not least, all our services are absolutely free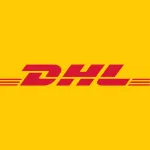 DHL Express contacts