Dell
-
lack of customer service
Spent over 5 hours trying to get support from Dell. I then decided to return the item because I saw that if I had a problem in the future, it would not get resolved. I spend another 2 hours trying to return the item and still have not received the Return Authorization #. I had to end up challenging the charge on my credit card. There are many computer vendors and I would suggest that anyone looking to purchase computers, tablets, etc. Look at all the reviews before selecting a vendor.
Dell
-
inspiron 13
We bought the Dell Inspiron 13 7000 series a year ago. It has been nothing but issues. We have had a technician into the house because the WiFi was so slow that most of the time it could not connect. It crashed because of a Windows 8 issue (came with computer). Mulitiple times, now too many to count, the India helpdesk has been trying to resolve the issues... wiped out all of my files in the process of trying to "help". Bluetooth doesn't work. Won't start unless multiple attempts. The list goes on. No resolution from Dell. Terrible product and service.
Dell
-
online service and general customer service
I have been with Dell (Canada) for over 10 years and have purchased several items from them throughout the years. I dread each time I have to call customer service because it always so awful ( difficulty understanding me or difficulty understanding the personnel) So today I decided I was going to purchase another laptop but this time I would use the online service. The site kept telling me that the sign in info was blank. Then it stated that I didn't have the correct password, so I changed it, then it said my coupon was expired and I know it is not and then it finally told me that I had signed in over 6 times so now I am locked out! Recently I was sent a feedback letter on behalf of Dell to ask about my last experience with their customer service in the summer, which was just disgusting! However here I am again because they have exactly what I need, but I thought I could bypass the crap I had been through. Really frustrated and would love to speak with someone in Canada so I can get these issues out of the way, once and for all so I can continue purchasing with some trust again.
Dell
-
laptop inspiron 3520
I bought a inspiron 3520 windows 8. The cost $580.00 US $ form Best Buy in Miami. OK so it works for a few months and thank G-d it came with a warranty. I let it lapse spent $279.00 for another warranty, this year $179.00. I have spent hundreds of hours on the phone with the dell people from India. They are wonderful kind and helpful and there English is better than the people who live in Miami. But DELL . These Supervisors tell me it is not the laptop but viruses. Hundreds of dollars hours on the phone. But yet it is not DELL. Do yourself a favor wait save your money and buy Apple Intel but never Dell. They have the nerve to put a box on the right side stating no abusive language or caps how would you feel if someone you cared loved for example a son mother sister bought this product and had to go through what your customers have gone through. Think about it and get back to me.
Dell
-
computers
Buying Dell can be a costly mistake. It was for us. My daughter's Dell mini-tower desktop was 5 months from brand new when the hard drive failed. It had a year warranty from Dell, an extra-cost warranty extension for three additional years, an extra-cost contract for on-site service, and of course Western Digital's one-year warranty on the drive. Despite being covered on the replacement part, Dell refused to admit the drive was bad long past when they knew it. Very likely they were over budget for service calls due to a run of bad drives and under orders from Michael Dell to keep a lid on non-corporate service calls. Dell evaded, avoided, and ducked honoring the warranties until I finally lost my patience and my cool. This was my daughter's "computer for college." I had asked up front if they could service it on her Ohio campus if I paid for on-site repairs for four years. "No problem, " had been the response at order time. "No problem!" The company lied and the salesman later quit over that. Read on. The drive failed in early January and she called me. I said call Dell. Daughter is no stranger to PCs. She complied with everything Dell tech asked of her. This included three complete re-installations of Windows, each one failing because the drive was bad. To do that on Dell's clock she missed 7 college classes and hurt her grades. Rather than flunk out, after three weeks she gave up and brought the Dell 600 miles round trip to me. I tried many times to get Dell to install a new drive. They stone-walled me. On their instructions I tried every fix for a drive there is over and over that didn't require breaking the seal on the tower case, which would void the warranty. Dell refused to replace the drive until I finally had enough. I know how to shred a lackey by phone and on the 55th day I shredded them up three levels of management. So two months after the Dell died they finally sent someone to replace the bad Western Digital drive. He replaced it with another Caviar from the same lot, and that says something everyone should know about Dell. Early mortality Caviar drives that year were common knowledge. I learned about them reading tech conferences and InfoWorld. That's why when I ordered the Dell in August my invoice states: "Customer specifically requests we not use a Western Digital Caviar drive." They put one in just the same without identifying it on the packing slip! It lasted five months. They replaced it with another. It lasted five months. Michael Dell couldn't resist the deal: Western Digital dumping drives at dirt cheap prices. So they have a high failure rate. So what? On Wall Street only profit growth matter. Two last points. I did not call Dell when the replacement drive failed. I returned it to Western Digital under the WD warranty. They sent me a new Caviar and I auctioned it on ebay. The buyer got a 12-month warranty. I installed a Quantum drive in the Dell and everything was fine. For a year. Then Dell's dirt-cheap motherboard died. That was enough Dell for me. The Dell salesman was outraged. By crazy coincidence the salesman who answered my first call to Dell was a transplanted Virginian who grew up half a mile from my farm. His dad fished in our pond. He looked up the event ticket, saw what Dell had done to us and for how long, saw the Caviar drive that wasn't supposed to be there, learned that the service contracts he sold me in good faith weren't honored, and quit his job. Deal with Dell if you want to, but absolutely you will get iffy parts from the lowest bidder, and you may not get service after you pay extra for it. Update: forget about telephone support unless you buy 1000 PCs. Their contract for non-business support went to the lowest bidder in India. If you have a problem, you're fried. A friend wrote to me recently: "Once Dell's maybe bi-lingual - maybe not - untrained tech ascertains that your cables are plugged in and the power is on, he puts you on hold to ask someone, 'What do I do now?' The person he asks does not know. For this each of them gets about 10k Rupees a month, around $225, with close to zero benefits." Michael Dell just beams but my friend, a college professor, knows the game is up. He has a Dell as his personal machine, and despite being "under warranty" he has to pay someone in his IT department to fix it. He's so angry he's on a crusade to tell everyone in the university, everyone in the universe. I'm happy to share his crusade. I lost $2, 300 buying Dell junk and their worthless service contract. Did Dell care? This was sent to Michael Dell complete with Service Ticket numbers and verifications. An automated response said they felt my pain, or some such crap. For non-corporate buyers, buying Dell will mean hardware from the lowest bidder, ignoring the specs in your order, tech support from hell, and evading the service contract you paid extra for. More people than you might think define that as the Dell experience.
Dell
-
bose soundtrue headphones
Hello, I had ordered Bose SoundTrue headphones on 12th Sep from Dell representative. (887390371). The delivery date kept on getting delayed, from 21st sept to 28th Sep to 2nd Oct and finally it got cancelled after almost 25days without any reason. The status says cancelled. 1) There is no mail sent to me about what will happen to my money ( I used Dell gift card + debit card). 2) I would have sent multiple mails, tried to chat with 4 Dell representative, they would just provide me with different links and contact number. 3) There is no reply from anywhere? I am student and I have critical requirement for headphones but DELL is taking 25 days to deliver headset ( seriously?) and then cancelling it without no notice or reason. I am just trying thing everywhere. I have been waiting from past month and was looking forward to get headset. It costs 97 USD and you show no response. Kindly please check this issue and let me know what is the next step? Dell Purchase ID : 2004476269220 Customer Number : 143478867 Order Number : 887390371
Dell
-
transfer of ownership
I had got my laptop from Kuwait and now its not working, when taken to service center they told me to transfer the ownership as its not an Indian product so we had filled the transfer ownership details and till date the ownership hasn't taken place. Its been month and no reply I have called the service center and also mailed to few people from dell for the same but no reply from there end. Its really getting frustrating now. Please look into this im a student and all my notes were saved in my laptop and my exams are coming near i really need my laptop working. Hope this might help. Waiting for a reply.
This review was chosen algorithmically as the most valued customer feedback.
Here is my horror story with Dell I work for Citizens Bank and I'm a member of the Del Purchase Program. I originally had applied for Dell Financing on or about 8/15/15. After I had entered my info at the website, I was approved for financing but was unable to start using my acct number immediately due to a system issue with dell. When I called to get my...
Read full review of Dell
This review was chosen algorithmically as the most valued customer feedback.
I have a problem... whenever I turn on my pc a notification appers tht :the ac type power adapter and battery cannot be determined. please connect to a 65w power adapter for further... the battery may not charge., although my battery is performing normally and power adapter is also good and works on my friends dell same laptop... but hen I plug in my...
Read full review of Dell
Dell
-
device on turning on
I ordered items which I received today (16-6-2015) – order id: 1014848013370
Dell inspiron 5547 touch intel core i7 4510u 16gb ram 1tb hdd 2gb vga card windows 8 15.6 dell inspiron 5547 touch intel core i7 4510u 16gb ram 1tb hdd 2gb vga card windows 8 15.6" touch
Ean: 2724297559154 | condition: new
Price is aed 2, 903.00

However it is not working and I want to either replace it with a new product or refund the money. I contacted the number for the mk trading and they were not helpful. I contacted souq.com and the call center guy was rude and was not helpful and just cut off the phone. I want the product to be replaced or my money refunded and they are not agreeing to that too.

The product was delivered to me by mk trading.
This review was chosen algorithmically as the most valued customer feedback.
homeshopping is a Pakistani online store. I purchased laptop from them for 68000 rupee, the item was not delivered to me, I received a call and I was told that the laptop price mentioned on website wrong, they overcharged price to 72000 rupee. They are overcharging customer with fake excuses. I want to expose their true face. Homeshopping.pk is not reliable!
Read full review of Dell
This review was chosen algorithmically as the most valued customer feedback.
You have my drivers license, bcid, MasterCard, bank statements, last years t4, bc services card, MasterCard bill, pay stubs, 4 pieces of mail with my address on them. You have all of this front and back all scanned. It wasn't enough so I'm unable to purchase from Dell ever. I rent from family I have nothing and no way of getting any of this in my name. Ø...
Read full review of Dell
Dell
-
return
I'm a first time customer with QVC and this will also be my last time shopping and/or viewing the site. After they received and acknowledged my return. They turned around and charged my account the FULL price of the item $855.91, the same item that they acknowledged I returned (3) three days prior to charging card. Of course the very helpful customer service team (lol) was unable to resolve the issue and informed me that they would be sending the complaint to corporate. Which would be the best way to resolve the issue, I asked for the information for corporate and was told I would have to put it in a letter in which I did. I'm so disappointed in QVC for this is not the first time this has happened. If I had read the reviews I would not be in this mess. TRUST me I will NEVER patronize the site again. It only has to happen ONCE for me.
Dell
-
Poor service
have been on phone to dell support numerous times. first you are talking with someone you can not half-way understand..the first time you call all they want to do is sell you a program that will safe guard your computer. B/S. I have had to call then back two times after buying this program to have junk removed called 1/26 on phone with them 4 hrs.. had to call back 1/27 4 more hrs. still not happy. on the 26 I did talk with some one who did speak decent English. but had an attitude problem. we were doing good he was telling me what to do and I was doing it. one time he told me what to do and I did it. it came up next, so I hit next. his tone changed. he said did you hit next.? I said yes. he said I did tell you to hit next. I said no but it was all could be done. He said if you are going to try to fix this I will hang up and let you do it. I kept my cool which unusuall for me. I said hold on I hit back. ok what do you want me to do. he said HIT NEXT. I wil not be buying another dell.
This review was chosen algorithmically as the most valued customer feedback.
After 1 year of purchasing a new top of the line desk top computer and spending over $1000 to get the functions I wanted, I am back to having nothing.It started when the product was received and removed from the box, plug in nothing happed, the product was dead, phoned told a new one would be sent, 2 month later it arrived and the previous one returned...
Read full review of Dell
Dell
-
Pathetic quality & lackadaisical after sales
From: Mary Samuel [mailto:[email protected]]
Sent: 09 January 2015 23:11
To: '[email protected]'
Cc: '[email protected]

Dear Mr. Dell,

I am a Senior Teacher & Head of Science at The Cathedral& John Connon School a premier educational institution of India, here in Mumbai.

After more than 12 years of a wonderful experience with an Indian HCL desk top computer, I made the terrible mistake of buying a Dell Inspirion 660s in August 2013 with the hard disk crashing yesterday for which your jokers in Delhi say that this could happen to any electronic product, a standard reply expected of man in the street working in a 4th rate garage.

Instead of helping resolve the problem, your people say that we would have to replace the hard disk at a cost of Rs.7000/- and I would just not be foolish or stupid to put my trust again in Dell by wasting another cent of money on a product which has proved to be of absolutely sub standard quality.

I had put my faith in Dell thinking that it was the best brand with a good built and would give me years of trouble free pleasant service but I was duped into this belief through your advertisements and promotion which has misguided me into buying your product a decision that I shall always regret as I have never been let down by any of the multinational consumer products we own.

As I feel cheated into buying a Dell product, I have no other alternative but to report this matter to the Consumer Guidance Society of India and the concerned federal authorities of the Government of India as well as potential domestic and international customers through the print and electronic media so that they are warned and alerted of the pathetic quality of your products.

It astonishes and amazes me that you have personally staked your own name into poor quality products and your people don't have the faintest clue or idea of your organization structure and I would suggest that you learn of customer service from some of the professionally managed IT hardware companies in India who seem to have far better values and ethics then your company.

From my experience with DELL, I shall not be surprised if I do not receive a reply from you which would confirm my suspicion that your company is another fly by night operator who lives on gullible customers the world over with screw driver technology products masked with marketing gimmicks.

With regards, Mary Samuel

5 'Jeevan
30th Road,
Bandra
Mumbai 400 050.

Phones: 98203-72591 / 99203-72591
Mail : [email protected] / [email protected]
This review was chosen algorithmically as the most valued customer feedback.
Mr. Robin preteneded to be Technical Support agent of Dell Computers India called my wife cell on Jan 1, 2015 at around 11.25AM from local number 416-203-9735 to talk about the malware or virus found on my Dell PC. Asked me to go in front of the PC we bought from Dell last year, I asked him to prove your ID or authenticate yourself as a Dell Employee he...
Read full review of Dell
The complaint has been investigated and resolved to the customer's satisfaction.
This review was chosen algorithmically as the most valued customer feedback.
I have a dell venue8 2014 model tablet .I bought it nearly one month ago...it has many hardware and software related problems like it does not have apps like camera...its sound automatically decrease s nd increases ...it does not response the back key...many apps like chrome n some games automatically closes down..there is a big hanging problem ..it doe...
Read full review of Dell
The complaint has been investigated and resolved to the customer's satisfaction.
Dell
-
frustrating revolving credit/ credit
This company has taken tons of my money. Yes they have good products but the fact is if you have made a mistake in the past of getting credit from them you basically signed over your paycheck to them. Each time you try to make a purchase even though you already had credit with them in the past you get a hard hit on your bureau every time. What is frustrating with this is that if you have had several missed payments although not more than a couple of weeks and made arrangements to pay them, you still get black listed and they will not allow the purchase. Also if you have a credit score below 650 forget about making any type of purchase with them. My credit score was way above that score and yet they will not approve me for a purchase that is only $700. What is also frustrating is their revolving credit, I had a credit available and yet I wasn't able to purchase anything with it up to that limit, yet I'm still paying monthly on this stupid revolving account? So what is the purpose of this stupid account if I can't even make a purchase with the available credit? Please stay away from this company they just want to take and take your money no matter how they get it. They will also ruin your credit if you try to purchase something, they hit it each and every time rather making a soft hit they make a full fledged hard hit on your bureau.
Resolved
The complaint has been investigated and resolved to the customer's satisfaction.
The complaint has been investigated and resolved to the customer's satisfaction.
Dell
-
refund tv - worst customer care team
Dell customer care staff don't know what they are talking about, all they know is looking at their handbook and everything went by the book and they wouldn't get you more help you needed beyond that because they simply know nothing! The TV that I requested for a refund was picked up 2 weeks ago, they kept telling me they haven't received the TV back yet, so this morning instead of calling them, I called the logistics company, luckily they have everything filed, so they sent me a POD with a sign off from Dell warehouse, my TV was picked up Oct 8 and it was received by Dell Oct 9.
When I called Dell customer care, I told them I can send them the POD that I've received from the logistics company but the staff kept asking for a return label, I've already told me a dozen times that their staff refused to send me a return label before the pickup, they kept saying I won't have to do anything, the company will come pick it up with the return label and now they are asking me for that! So I gave them ALL the numbers that are on the POD and they still said they want a return label/tracking number. I told them to call the logistics company to get what they want and they refused, I asked them why would I have to be the one handling all these when I'm the customer and it's your company who should take care of all the communications in between? I'm returning the LG TV I bought from this Dell website because there are defects, why do I have to suffer all these just because Dell cs can't do their job and coz of the lack of communication between EVERY single department?
I ended up calling the logistics company again and they asked me if there is any specific person I can contact Dell with, fact is Dell would not give me any specific staff who is responsible for my case and I had to force one of the representatives to send me an email so I can get his name. So the lady in the logistics company was nice enough to help me track thru her emails and found one of the matching names and so she had sent an email to that person regarding this hoping that this could get the issue resolved.
Dell has one of the worst customer care team out there I swear to god, I've never had any experience with Customer service staff who are so irresponsible and ignorant, now it's been more than a month since I requested the refund and I'm still waiting!
Resolved
The complaint has been investigated and resolved to the customer's satisfaction.
We are here to help
16 years' experience in successful complaint resolution
Each complaint is handled individually by highly qualified experts
Honest and unbiased reviews
Last but not least, all our services are absolutely free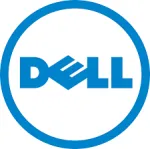 Dell contacts